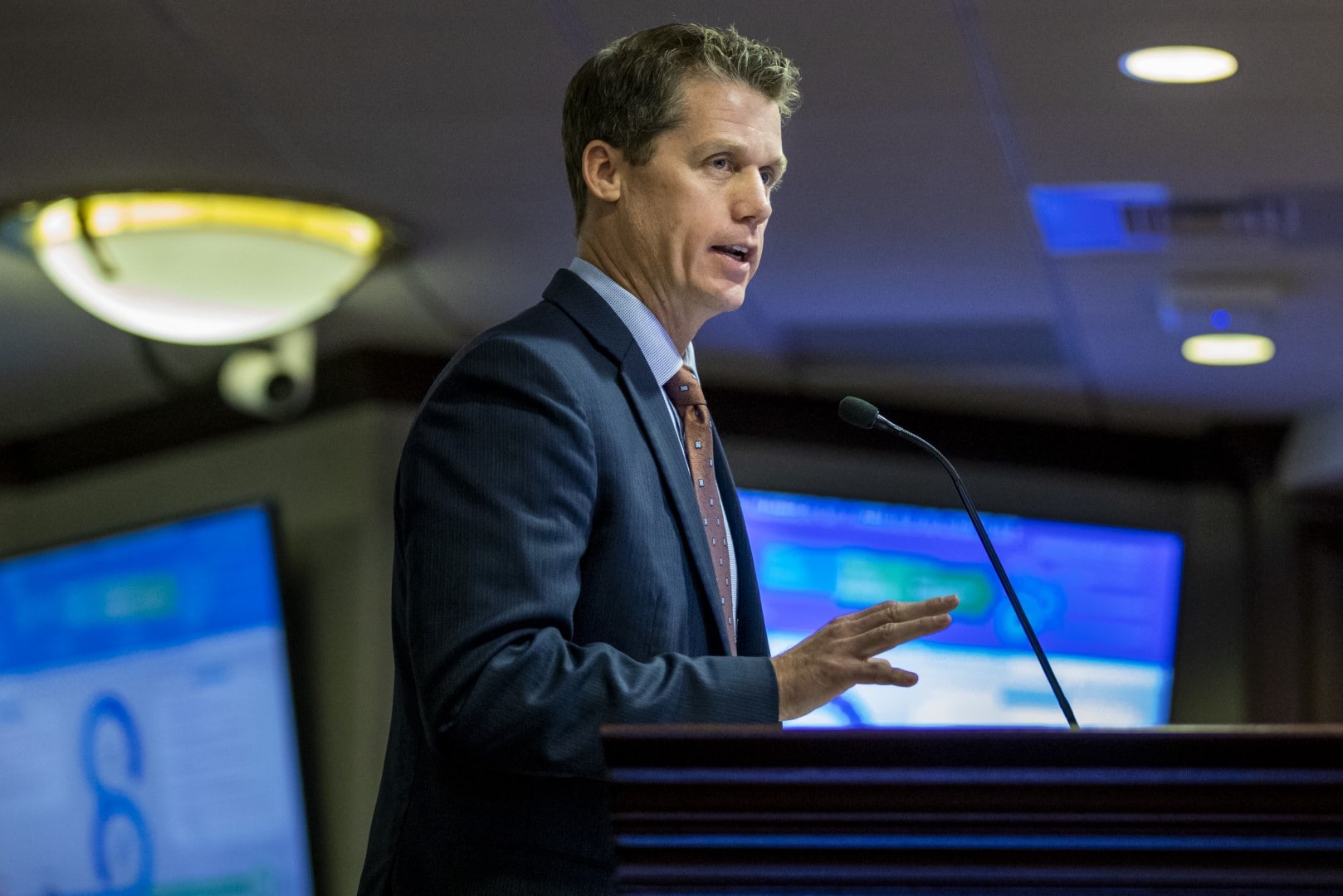 Every citizen should have a plan for the periods before and after disaster strikes, he said.
Hurricane season is mere weeks away. But Chad Poppell, managing director of Health and Government Solutions for KPMG, said residents of Florida would be wise to make disaster plans now.
"We should all take a few lessons from the last couple years, and think about it year-round," Poppell said. "But as hurricane season draws near, people should ask, 'How am I going to respond if the storm is coming here?'"
Poppell since 2021 has worked at KPMG, and before that served as former Secretary of the Department of Management Services and Secretary of the Department of Children and Families. This gives him a background both in responding to storms from the private sector and within state government.
But he notes that the nature of Florida's constant growth means that every year, there are many preparing for hurricane season for the first time.
"In my time — and I started in state government 10 years ago — the state is getting, unfortunately, a lot of experience with storms."
He helped respond to Hurricane Michael in 2018. He also had a close friend last year who lived in Sanibel when Hurricane Ian struck and had to move after the damage. Both of those storms displaced large numbers of Floridians from communities where they had lived for years.
"It's not an immediate thing you think of, but the effects are long-term," he said.
KPMG works in communities on rebuilding efforts and helps to put them back together in the aftermath.
As individuals prepare for a potential massive event this year, Poppell said they need to carefully assess their own situation. That includes learning the age of their home and what sort of building codes governed its construction.
It also means learning about the expected flooding that could follow a storm. Poppell points to the state's Know Your Zone tool, which can offer insight to homeowners on the risk of their homes being evacuated or flooded.
"Ask if you are in that situation, are you okay with that?" he said. "Do I need medical equipment? Do I need a generator? Broadly, am I in an area that will flood? Am I in a structure built to handle the wind load that is coming?"
He stressed that residents should know well before a storm threatens their region whether they intend to evacuate a good distance, will prepare to go to a shelter, or will hunker down and wait out a storm. The decision will likely depend on a number of features of their own home.
Living in Tallahassee when storms threatened his community and living in a home built in 1977, Poppell elected to evacuate his family out of state as he worked in an emergency operations center on storm preparedness.
While pre-storm technology becomes more sophisticated every year, Poppell in his recent work has seen much of the post-storm impacts. Florida veterans know how to be ready to spend days without power, and he said residents should be prepared with proper food and goods. Some families will have other specific needs.