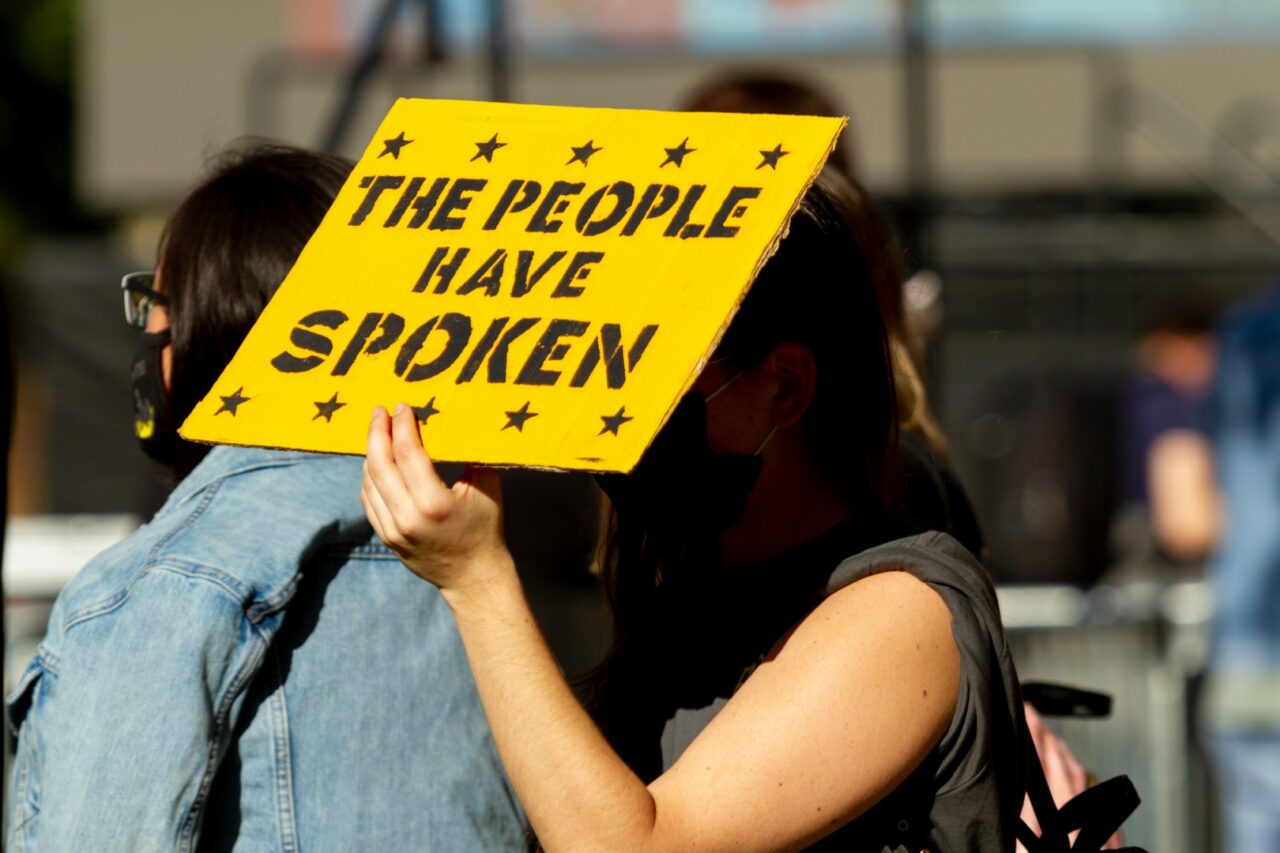 Jacksonville makes history — a victory for women.
So, who saw this coming?
Twin victories of Jacksonville Mayor-elect Donna Deegan and Property Appraiser-elect Joyce Morgan, each the first woman to serve in these roles, with Morgan also becoming the first Black Property Appraiser.
It was something our unerring pollster, St. Pete Polls, forecast.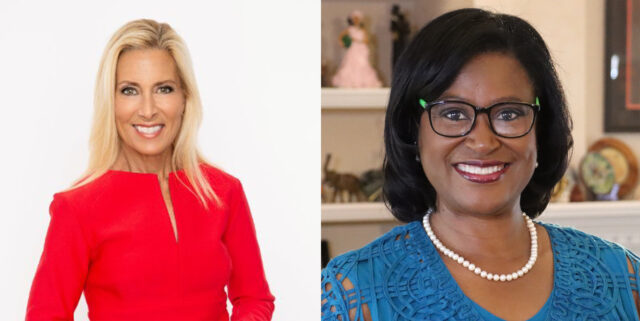 But did it feel real on the ground?
Republicans overcame the Democratic turnout advantage shortly after noon, building numbers throughout the day, with rains rolling in just as people got off work — historically, the time when Democrats make a dent in the GOP Election Day turnout advantage driven by retirees who don't deal with time constraints in the way working stiffs do.
This time around, it didn't matter.
The crossover vote crossed over. NPAs went with Deegan. And the political establishment in Jacksonville, so adept at ignoring the check engine light on the dashboard for years, saw their car stall out at the worst possible time.
The old saying that victory has many fathers, but defeat is an orphan doesn't wash here.
We know who the fathers of this defeat were.
Political consultants Alex Pantinakis, Tim Baker and Erin Isaac served up what worked so many times before, but this time around, the attacks didn't stick to Deegan, a known commodity and a Jacksonville native whose struggles and triumphs both are part of local lore.
Gov. Ron DeSantis offered the most token of endorsements to defeated Republicans Daniel Davis and Jason Fischer.
Still, the real squandering of political capital might have been that of Sheriff TK Waters.
Davis and Fischer clung to Waters like a homunculus with a badge, with Davis co-branding to such a degree that it felt like the Sheriff was the alpha, the top of the ticket. This is typical of a Baker candidate strategy and with Waters at 70% approval, it felt like it made sense, even if it seemed thin and one note.
Now the Sheriff will have to sit down with the woman he attacked in ads in heavy rotation for months. And the police union, which offered Davis a de facto campaign headquarters, will have to do the same.
On Mother's Day, Sen. Rick Scott came to town to try to gin up support for Davis, which, in retrospect, seemed especially desperate. It's worth noting that in the Council districts on the Westside — 9 and 14 — Democrats won, arguable upsets that held the GOP supermajority to 13, a number that includes independent thinkers like Matt Carlucci and Mike Gay, who upset establishmentarian Lindsey Brock in District 2.
Lots of losers, but here's one winner: Florida Democratic Party Chair Nikki Fried, whose profane GOTV message "Just (expletive deleted) vote" made some Democrats cringe and many Republicans chortle. But Fried's candidates went two for two in constitutional office races, while Chris Ziegler and Evan Power of the Florida GOP came up empty.
Jacksonville politics has changed radically in a way that doesn't happen too often. It was as epic as Alvin Brown's win in 2011. But arguably, it's more ideologically significant, especially at a time when Tallahassee imposes a culture war on localities and subsidiary governments.
Jacksonville's daughter, Deegan, is now Mayor. A new day has begun.
Mood. pic.twitter.com/L5U05Kco8l

— Donna Deegan (@DonnaDeegan) May 17, 2023
Baker's 2024 pick
Rep. Jessica Baker is pursuing the Speakership in 2028 and while doing that, she's making her pick for 2024: Florida's Governor.
"I am proud to endorse Gov. Ron DeSantis for President of the United States. I have known the Governor for more than a decade going back to his first run for office and have watched as he has led boldly for the people of Florida, making our state a model for the rest of the nation," Baker said.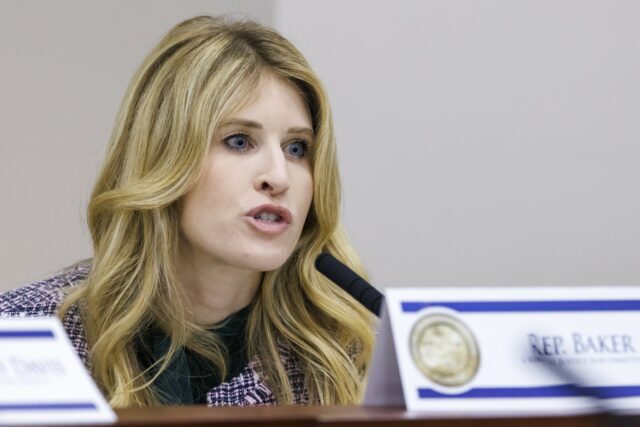 "He never backs down in fighting for our shared conservative values. Most importantly to me is his devotion to his family as a husband and father. Gov. Ron DeSantis is the right person to lead our nation and party into the future, and he has my full support."
The timing is interesting, if not breathtakingly transactional, given that the Governor's Office appears to prefer Jennifer Canady for Speaker, even though DeSantis will be term-limited long before the new class assumes leadership.
Chief of Staff James Uthmeier whipped votes in support of Canady.
According to those familiar with Uthmeier's efforts, the Governor's Office not only believes it is more ideologically compatible with Canady, but it viewed Baker's candidacy as a stalking horse for former President Donald Trump, with whom Tim Baker, Jessica's political consultant husband, is identified as being in proximity.
Baker's endorsement would seem to be a response to that narrative.
Peluso prevails
Democrat Jimmy Peluso finished a relatively distant third place in 2019 in the old District 14.
But four years later, he won decisively in the new District 7.
The VyStar lobbyist and Navy vet got nearly two-thirds of the vote against Republican Joseph Hogan, consolidating Democrats (and many Republicans) and overcoming an ongoing smear campaign against him, including from a defeated opponent who compared him to Aaron Burr.
Missed this yesterday but @JohnPhillips crossed Party lines for @hoganjoseph and shivved @jimmyforjax one last time. pic.twitter.com/ac6hAmerD5

— AG Gancarski (@AGGancarski) May 16, 2023
"I see nothing other than the craving of politics when I see, talk to or listen to Jimmy Peluso. He is tied to Rory Diamond and Jordan Elsbury. He sold out people for an FOP endorsement. Brian Hughes used intimidation to support him. His goons tore up my signs and spread lies. He found it amusing," said Folio Weekly owner John Philips, who finished third in March.
"Joe Hogan has deep roots, children and a family. He's shown that life involves more than a mirror image. In fact, he openly admits his weaknesses. He's built a business. He's been heavily involved in his kids' lives. He's been here. Party aside, I just voted for Joe. Jimmy may win, but there will be controversy in his career. He is a liar and gossip. He's done nothing. He knows nothing but his own aggrandizement."
Indeed, Jimmy did win. Despite a fellow Democrat trashing him ahead of the election, prolonging the rancor of March in a way that likely didn't benefit voters and certainly didn't benefit Hogan, who barely eclipsed the 32% he got in March.
2023 was a campaign cycle where voters rejected negativity and character assassination, which is another example of how attacks ended up not helping their intended beneficiaries.
TCM TCB
Council member Tyrona Clark-Murray took care of business Tuesday, dispatching Republican Mike Muldoon and beating the odds against her.
Clark Murray won a Special Election in 2022 to replace Garrett Dennis, who resigned for a failed run for the State House. Dennis, a Democrat, endorsed Muldoon … and was joined by outgoing Democrat Brenda Priestly Jackson, who waved signs with Muldoon in what can only be seen as a snub of her Democratic colleague.
Mary Lena Gibbs was in the old D-10. These are my neighbors & this my community. Mike shared his ideas with me and asked for my support. I believe he will serve neighbors in the new D-9 (old D-10) well. You may see Rs & Ds, I see a neighbor committed to serving all. #ajaxdaughter https://t.co/IWaaWDp3PW

— B.A.Priestly Jackson (@Priestjax) May 16, 2023
Clark-Murray rallied to defeat Muldoon 55%-45% in the runoff. She was buoyed by endorsements from the Jacksonville Fire Fighters' Union and the local union of the International Brotherhood of Electrical Workers.
Muldoon had more than $200,000 to spend during the campaign, according to the latest reports, and spent nearly all of it. Meanwhile, Clark-Murray won without eclipsing the $21,000 raised, spending around $16,600.
District 9 has historically been a minority-access district, and Muldoon posed an existential threat to that. But Clark-Murray protected her seat on a budget in a great night for Democrats up against the odds.
Monumental move
Council member Al Ferraro is no fan of plans to move the Confederate monument from Springfield Park. And Jacksonville Today reports that he has alternative plans for the half million bucks budgeted for that.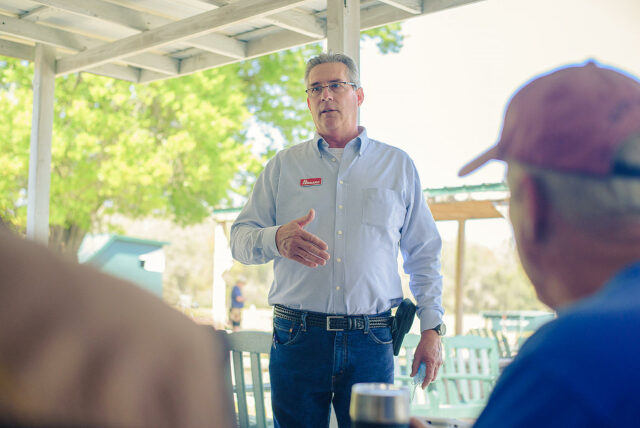 Will Brown reports that Ferraro, who will exit Council next month, intends to file a bill to buy a property earmarked for a liquor store on Golfair Boulevard, a shop uncomfortably close to a charter school.
"To me, this is a nuisance to a community," Ferraro says. "I don't know of any other place that has a liquor store across from schools. … We need to do this, in my opinion, as quickly as possible."
It's unlikely that any bill would get to third reading while Ferraro is on Council and Mayor-elect Deegan is committed to monument removal. So, any expectations that this property owner will be made whole here may not be realistic.
Newly skilled
Recently, 77 new apprentices emerged from the Northeast Florida Builders Association (NEFBA) Apprenticeship Program, a record number for the program's existence. It involves four years of classroom instruction and on-the-job learning for the carpentry, HVAC, plumbing and sheet metal trades.
The program began 50 years ago in 1973, when Carmel Morris and several local electricians came together to address the need for more skilled tradespeople.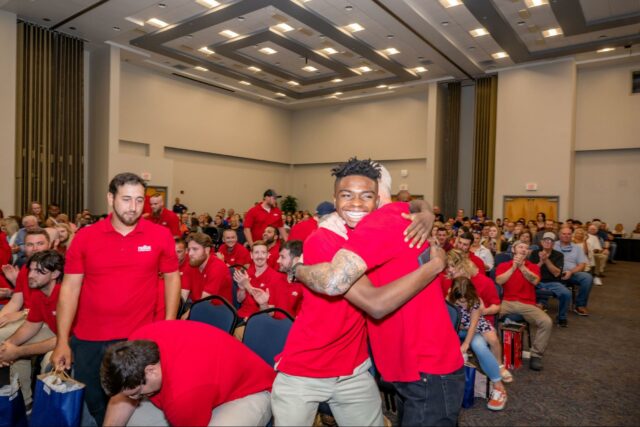 "It is an incredibly exciting time for our NEFBA Apprenticeship Program to be graduating our largest class of skilled professionals while celebrating our 50th year. We added the sheet metal trade four years ago, and this is our first graduating class since that trade's resurgence," said Christina Thomas, NEFBA Director of Workforce Development.
"I am continually impressed by the ambition and achievements of these individuals. They are the future of our workforce and industry."
The graduation ceremony was at the University of North Florida, with NEFBA Training Vice President Tim Conlan leading the event and providing congratulatory remarks to the graduates.
The program is accepting applications through June 12 for its next class.
Suds in the sun?
Jacksonville's old nickname was the Bold New City of the South. Perhaps it should be the Beer City of the South instead.
A new survey from Clever posits that the city is the twelfth best "beer city" in the United States, with Wicked Barley Brewing Company and Intuition Ale Works bolstering the brew index.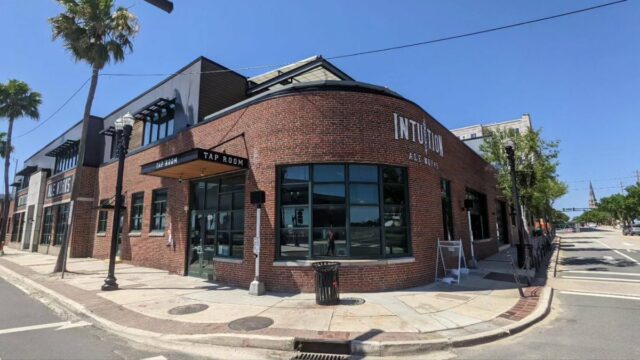 "Jacksonville is home to 1.13 breweries per 100,000 residents, which have an average Yelp rating of 4.42 out of 5. Jacksonville also has a beer passion score of 58 out of 100 across 17 beer-related Google search terms, such as microbrewery, lager and pilsner. A daily beer in Jacksonville costs an average of $4.42 compared to New York City, where the average daily beer costs $6.21 — the most expensive out of all 50 cities studied," notes PR strategist Alyssa Evans.
For what it's worth, Tampa is one of the worst beer cities in America, ranking 48th out of 50. Miami came in 40th place and Orlando ranked 23rd.
Emancipation Celebration
Saturday is the day to be at James Weldon Johnson Park, where the city will hold its third annual Emancipation Celebration.
"Emancipation was proclaimed in Florida on May 20, 1865, and the City of Jacksonville recognizes the significance that has made for our community," said Mayor Lenny Curry. "We're excited and humbled to support James Weldon Johnson Park as we celebrate this day together with a fun festival for the community."
While the event is a celebration, it doesn't mean the work is finished.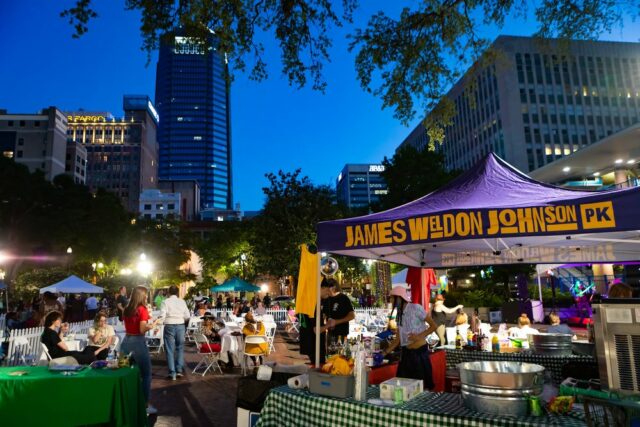 "As a community, we are recognizing the past wrongs and injustices with a celebration of unity with a profound purpose. As we continue to celebrate as a community, we still have work to do together," said Council member Ju'Coby Pittman.
Dat's Pressure Band, a Soul & R&B Vibe from Jacksonville, will headline the event. Support acts include Nan Nkama Pan-African & Drum Ensemble, Jacksonville Arts and Music School, Taryn "Love Reigns" Warwood, and Mal Jones.
City Council member-elect Rahman Johnson will host Saturday's event.
Food trucks, vendors, and fun activities for the kids will be available, along with a panel discussion of local historical figures. The event kicks off at 4 p.m. and runs until 9.
Hey ladies
Women's soccer is coming to the First Coast via JAXUSL and the USL Super League.
Per a news release from JAXUSL, this will bring the "highest level of women's pro soccer" to the region, a product equivalent in quality to the Jacksonville Jaguars.
But there is a caveat: "While the USL Super League intends to kick off play in 2024 as a first division league, Jacksonville's entry into the new women's professional league is contingent on the development of a new soccer stadium in Northeast Florida by 2026."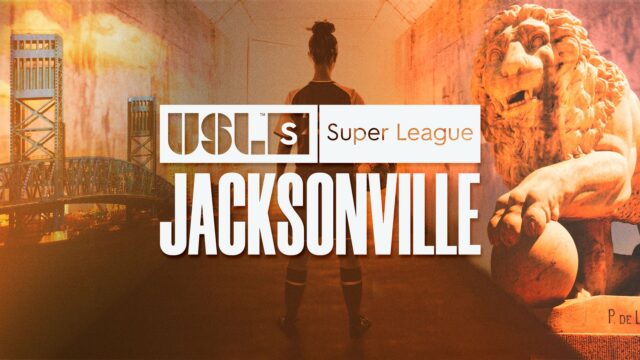 USL Super League President Amanda Vandervort said: "We're excited to bring the first-ever professional women's soccer team to Northeast Florida, a region with a strong history of women's soccer and a thriving community of players and fans today. Super League Jacksonville will create more opportunities for players, coaches, fans and partners at the highest level and bring professional women's soccer closer to home for all."
JAXUSL President Steve Livingstone said: "Soccer's impact for women and girls extends far beyond the pitch, and we are proud to be selected as a future USL Super League city. This exciting opportunity will, historically, bring the first professional women's professional team in a major league to Northeast Florida. Women's pro soccer embodies the grace and power of the sport and further fuels our efforts to elevate those who play, work in, and watch the game as we continue our men's pro team development and stadium plans for the Northeast Florida community."
'The bad guys'
The Jacksonville Jumbo Shrimp resume their family movie night at 6 p.m. on Saturday at 121 Financial Ballpark.
DreamWorks' "The Bad Guys" will show on the high-definition video board, with admission costing just $1 per person at the gate.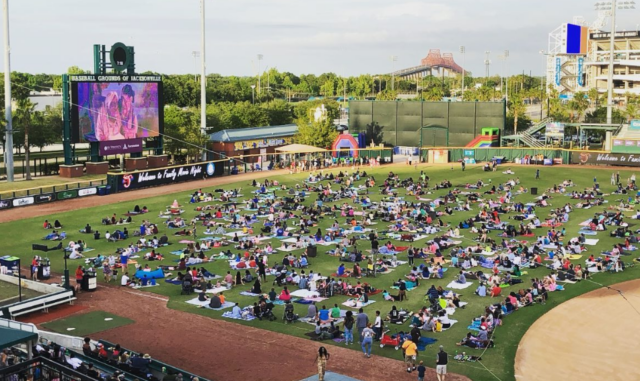 For the uninitiated, the 2022 film features "a crackerjack criminal crew of animal outlaws that are about to attempt their most challenging con yet — becoming model citizens."
Doors open an hour before the movie starts for kids' activities, including face painting and Kid Zone inflatables. The ballpark's concession stands and the VyStar Souvenir Store will also be open.
Want to sit on the field? Bring a blanket. Those who prefer conventional seating can sit in the stadium's bowl.