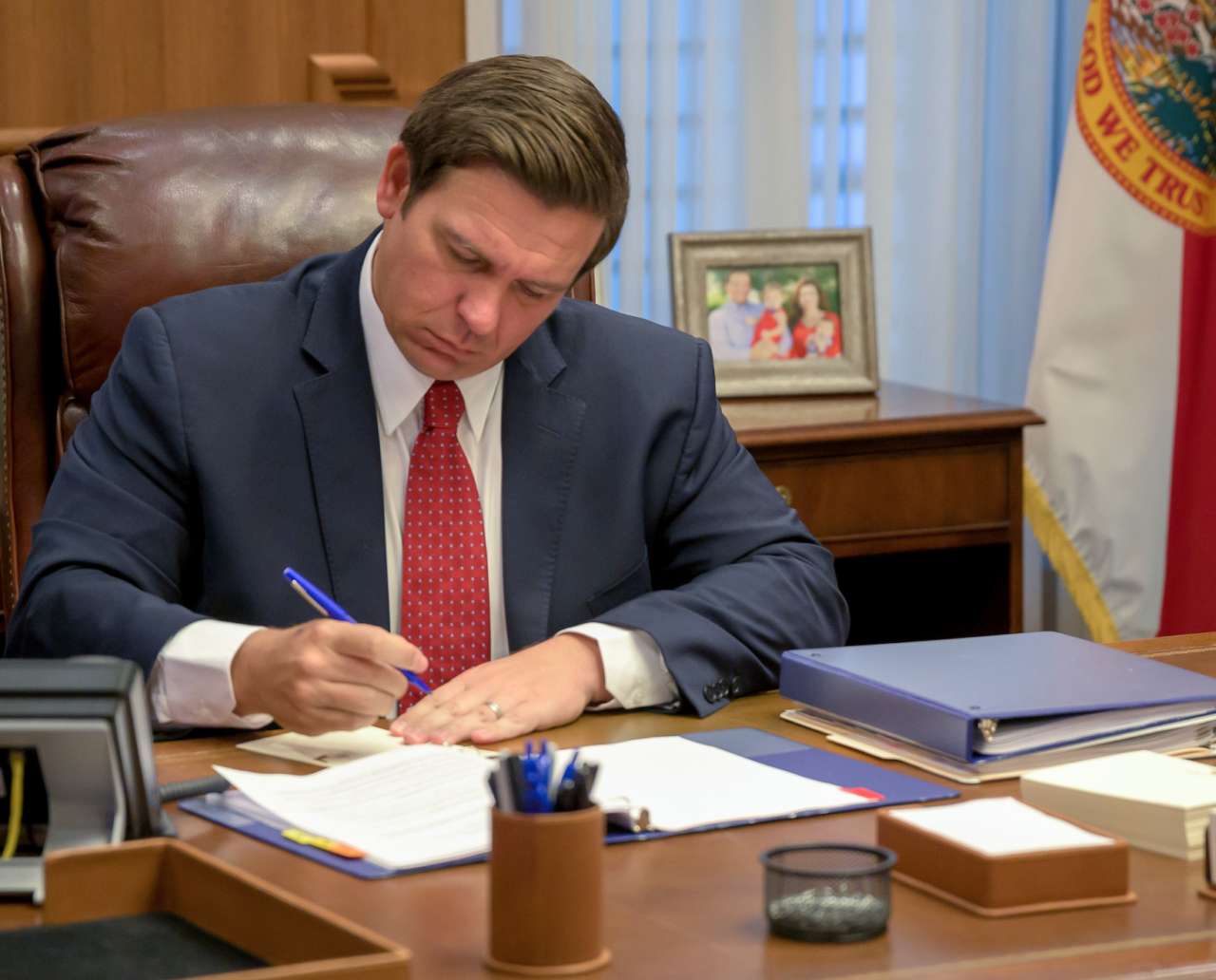 Rep. Allison Tant's experience with her son with disabilities was the inspiration for the legislation.
Parents of children with disabilities won't have to jump over legal hurdles if they want a part in the last segment of their adult child's education, according to a measure signed by the Governor.
The legislation (HB 19) that Democratic Rep. Allison Tant filed and Republican Sen. Corey Simon carried in the Senate creates a new pathway for parental involvement after a child on an Individualized Education Plan (IEP) turns 18.
The way it has been, the privacy rights of an 18-year-old make it so that parents don't have a seat at the table for teacher conferences and the like unless they've gone to court to get legal guardianship over their child.
In a lot of cases, getting guardianship involves court appearances and reports. And it's much more than many parents are looking for — and much too costly in time and money when all they want is to be involved in deciding the following steps as their child enters the last phase of their secondary education.
For students on IEPs, school continues until they turn 22.
"To me, it's a really big deal for Florida families," said Tant, who experienced the inadequacy of the current status quo when her adult son with disabilities turned 18.
Tant discovered the problem when she came to her son's school to pick him up for a dental appointment and discovered he was off campus without needing a permission slip, as had been the case before he turned 18.
Just before the law was signed, she heard about a family facing a $7,500 legal bill to get guardianship over their child to stay informed.
The new law allows IEP students, before they turn 18, to work with educators to design an informal channel for their parents to be informed during this final phase of schooling as they embark on adulthood.
The bill received the unanimous approval of both chambers.
"Now parents have the time to help make the right decisions for their loved one," Tant said. "It's going to be a big help for them and our schools."