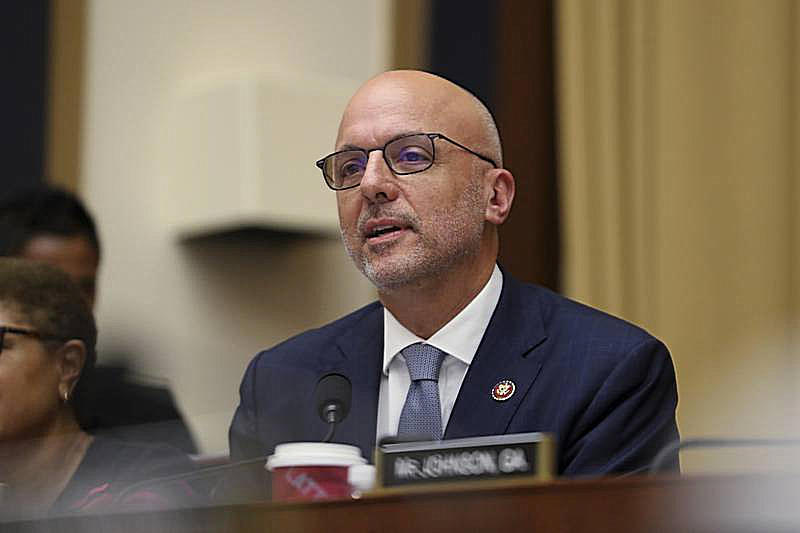 Both have advocated for Jewish issues and fought to combat antisemitism.
President Joe Biden appointed 10 people to the United States Holocaust Memorial Council, which leads the nation in commemorating the Holocaust. It is the governing board of the U.S. Holocaust Memorial Museum.
Among those appointed are former U.S. Rep. Ted Deutch, who is now the CEO of the American Jewish Committee, and Alex Heckler, the founder and managing partner of consulting firm LSN Partners.
Deutch, as a member of Congress, was a founding Co-Chair of the House Bipartisan Task Force for Combating Antisemitism and Co-Chair of the Congressional Study Group on Germany, a role he used to advocate for Holocaust survivors with the German Chancellor and members of the Bundestag.
Deutch also previously served as a state Senator in Florida, during which time he authored the first-in-the-nation law to cut off state funds to companies advancing Iran's nuclear weapons program.
His service to the Jewish community dates back to his youth, including through his Chairmanship of the Hillel Governing Board and as a lay leader with the Jewish Federations of Cleveland and South Palm Beach County, among other roles.
Heckler, in addition to founding LSN Partners, is a lawyer, entrepreneur and philanthropist. He's also a prominent Democratic Party activist, fundraiser and strategist.
He holds leadership roles in several organizations, including Beyond Differences, a California-based nonprofit that works to promote inclusivity and reduce social isolation among young people, and the Young President's Organization, Americas Gateway Chapter.
Heckler works to combat antisemitism and champions Jewish education, culture and community-building.
Other appointees to the commission include Kevin Abel, Michael S. Beals, Kimberly Marteau Emerson, Danielle Borrin Hertz, Jonathan Lavine, Harry Evans Sloan, Alan D. Solomont and Gary Phillip Zola.