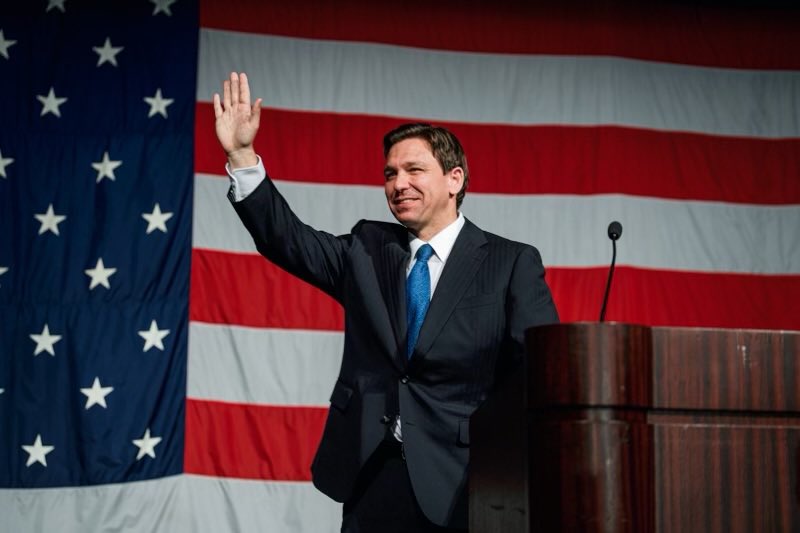 Florida is 'where woke is broke, where men are men and where business is booming.'
Florida's Governor is in the Granite State, doubling down on the case that his election brought "pride" back to Florida, something he has said before in New Hampshire.
"Florida's got moxie," DeSantis said, apparently quoting a magazine in talking about the "pride" he says the state now has.
"Basically they said, you know, it's the free state of Florida where woke is broke, where men are men and where business is booming," DeSantis continued. "And I'm like, you know what? That's not a bad slogan."
That line evoked applause from New Hampshire legislators on hand.
The Governor made the same case last month addressing the New Hampshire GOP at the Amos Tuck Dinner.
"I was born and raised in Florida, and it's only been recently that we've developed a sense of state pride ourselves," DeSantis said. "We're proud to have stood up for freedom in the last few years when it wasn't easy. We did it our own way and I'm proud of that."
"But I must admit, we draw inspiration from the people here in New Hampshire," DeSantis continued. "Because more than any other state, you don't mince words when it comes to your stand on liberty. You say it very clearly: Live Free or Die."
The Governor is making his case for how he brought "pride" to Florida amid struggles with New Hampshire polling.
A National Research Inc. poll of 500 likely voters in the 2024 Republican Presidential Primary shows DeSantis and Gov. Chris Sununu statistically tied for second place, roughly 20 points behind former President Donald Trump.
In April's Granite State Poll from the University of New Hampshire Survey Center, Trump led DeSantis 42% to 22%, with Sununu taking 12% support.
A poll from J.L. Partners shows the Florida Governor way behind Trump also, but still comfortably ahead of Sununu. The former President nearly triples DeSantis' vote share, 51% to 18%, with Sununu drawing 10% in third place.