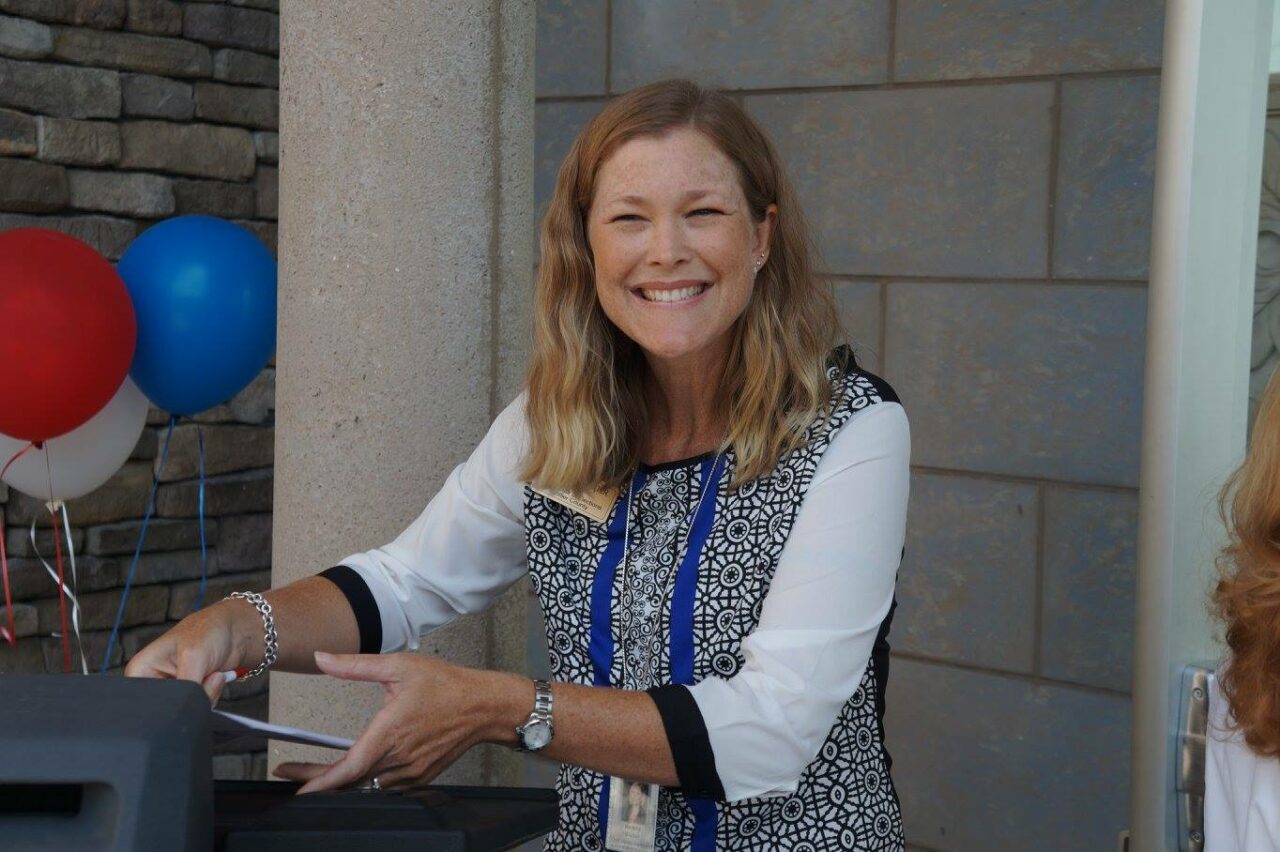 She has served the last decade as the county's Chief Deputy Supervisor.
Gov. Ron DeSantis has appointed a new Collier County Supervisor of Elections. Melissa Blazier, now the Chief Deputy Supervisor of Elections, will take over the post.
Blazier will replace longtime Supervisor of Elections Jennifer Edwards, who retired at the end of April after more than 20 years. Blazier has worked in the Collier elections office for 17 years, the last 10 as Edwards' Chief Deputy, and said she "learned from the best."
"Jennifer was an excellent Supervisor," Blazier said. "She held all of us to the highest standards. She pushed education, integrity and it's been easy to learn from her. I look forward to picking up from where she left off."
Edwards left partway through her final term, leaving the position open as of the start of May. She last won re-election unopposed in 2020.
"It's bittersweet. I look forward to retirement but I'm going to miss everybody," she told NBC-2 at the time.
Blazier took office immediately upon the appointment, and was scheduling both a formal and ceremonial swearing in.
She said one of the first orders of business now that she has the job in hand will be filling her old post at Chief Deputy. She will look internally for the best person to fill that role.
That's now one of multiple open positions in the office, and Blazier will look at whether any kind of professional reorganization should take place. The office will also go through a lengthy rebranding of everything with Edwards listed as Supervisor.
But the most important order of business will be the 2024 election cycle.
Collier County this year will manage an Everglades City municipal election, a small event in a jurisdiction with around 300 registered voters. A Naples election will take place concurrent with the Presidential Primary in the spring. Then comes the big event, with the 2024 Primary and General Election looming.
Notably, political power players like Alfie Oakes have previously sought audits and added security for elections in Collier County.
But Blazier defended the sanctity of the process in her office.
"Look at our track record. We've had 100% accuracy on all manual audits, including recounts in 2018," Blazier said. "Our office is open to the public. We encourage anyone to come into the office and learn and watch what our workers go through and the training we go through. We are so proud of the work we do. It is a profession to us, and we are passionate about it."