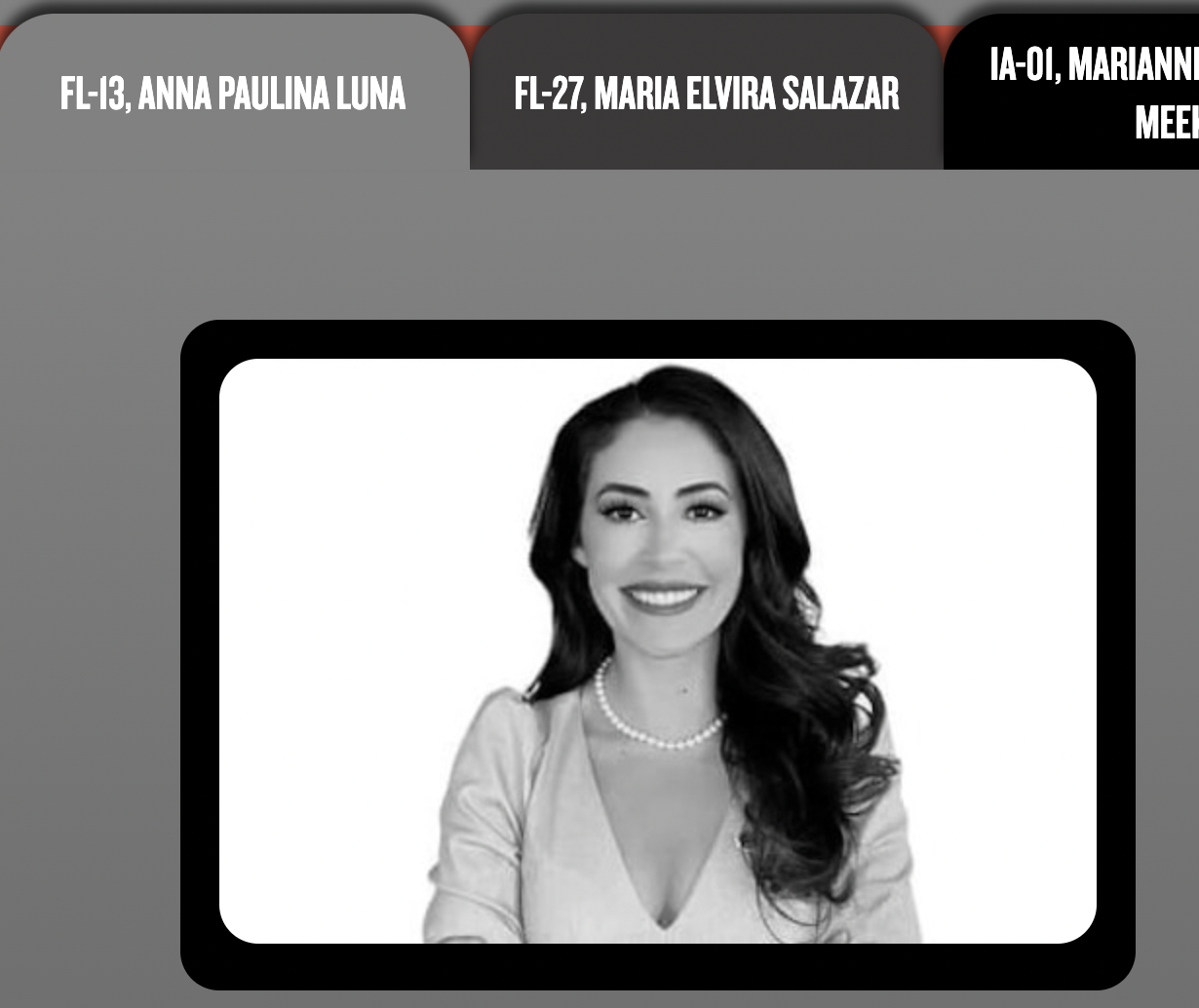 The DCCC site says the brinkmanship will have real consequences for Florida.
National Democrats are slamming two members of Florida's congressional delegation over current debt ceiling talks.
The Democratic Congressional Campaign Committee (DCCC) launched a website, GOPVotedToDefault.com, that calls out Reps. Anna Paulina Luna and María Elvira Salazar for their votes on a House debt plan.
The DCCC also sent out press releases attacking members for voting in favor of the measure.
"When María Elvira Salazar sided with the extremes of their party and voted for the 'Default on America Act,' she sold out hard-working families in South Florida and pushed our economy closer to a job-killing recession," said DCCC spokesperson Nebeyatt Betre in a statement on one sent to Miami outlets.
"Voters will hold her accountable for these disastrous cuts to programs veterans and seniors depend on, and the shameless mistruths Republicans have been telling their constituents."
House Republicans voted to raise the debt ceiling, but by a modest amount far short of what the Democratic Senate and President Joe Biden say is required. House Speaker Kevin McCarthy has been in negotiations with the House about a compromise.
The DCCC site says the brinkmanship will have real consequences for Florida, threatening about 153,000 jobs in Florida. It could also cut benefits for 57,771 veterans in Luna's district and 13,904 in Salazar's if the country defaults on debt, according to the DCCC.
The site tallies 209,206 seniors in Luna's jurisdiction and 142,621 in Salazar's who could lose Social Security. The site calculates 135,000 of Salazar's constituents who rely on Medicaid for health care coverage, along with 157,000 of Luna's.
Luna notably has pushed back on Democratic claims the House plan could impact veteran benefits.
"Not only is this a blatant lie, but as a veteran, I find it abhorrent that the Biden administration and Democrat Party Machine would exploit veterans like this," she said in a statement last month. "This is a gross politicization of a nonpartisan federal agency and a total abuse of taxpayer funds."
The site most significantly signals where the DCCC will likely direct resources in the 2024 election cycle, while the stats hint what messaging may be tailored against the incumbents in the future. Nineteen U.S. Representatives from Florida, all Republicans, voted for the House debt plan, including several in districts previously targeted by the DCCC.
The site has tabs on 31 "vulnerable Republicans."
In 2022, Luna flipped Florida's 13th Congressional District red after redistricting reconfigured the district to be more friendly for Republicans. She had lost a former version of the district in 2020 to Democratic incumbent Charlie Crist, who ran last year for Governor instead of for re-election.
Salazar flipped Florida's 27th Congressional District in 2020, defeating Democratic incumbent Donna Shalala. That came two years after Shalala defeated Salazar for the open seat in 2018. Both Luna and Salazar won election in 2022 by solid margins. Luna won by 8 percentage points in CD 13 and Salazar won by 15 points in CD 27.