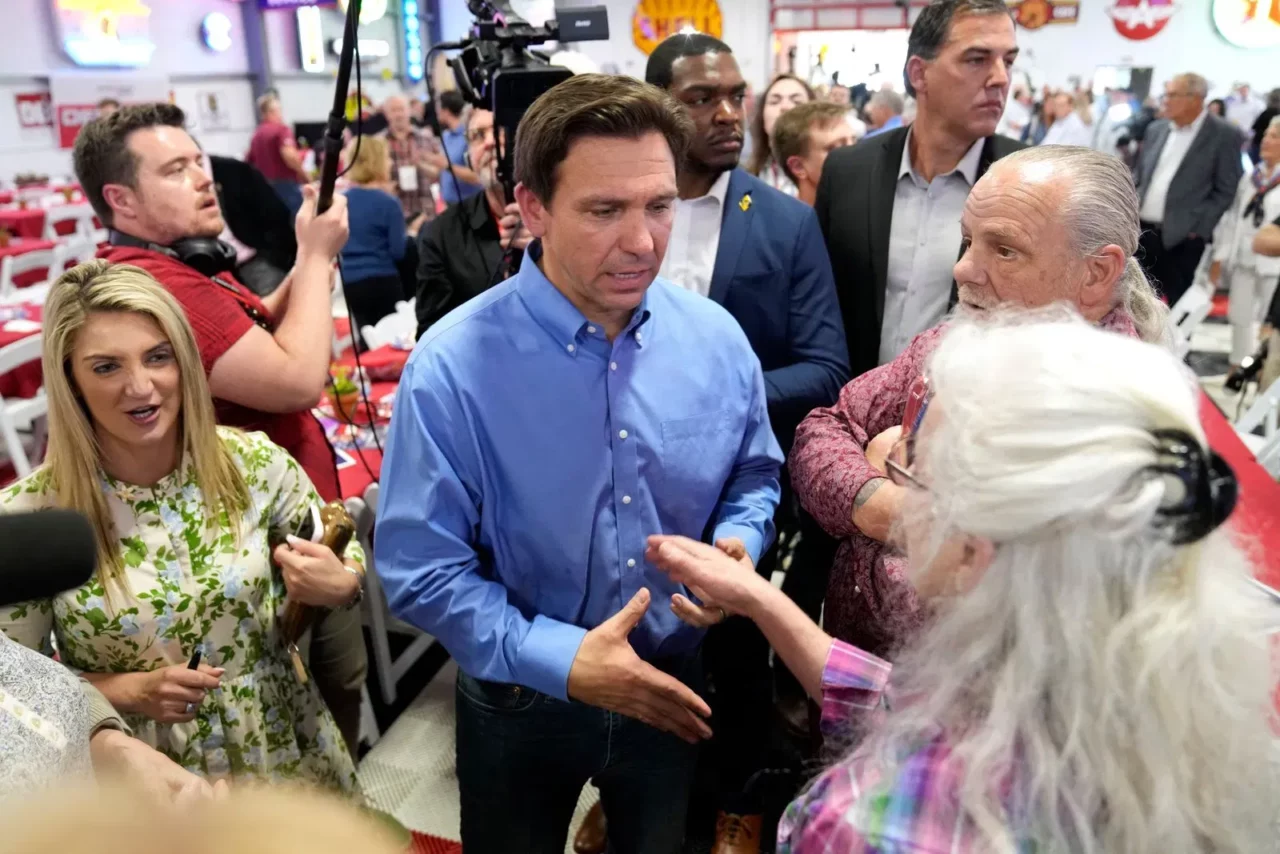 Will the formal campaign launch turn the numbers around?
Days ahead of a campaign launch, another national poll is sour on Ron DeSantis' level of support among Republicans in 2024.
The most recent survey from Harvard-Harris, conducted May 17 through May 19, shows the Florida Governor 42 points behind former President Donald Trump, 58% to 16%.
Despite DeSantis' doldrums, he's well ahead of the trio tied for third: Nikki Haley, Mike Pence and Vivek Ramaswamy all have 4% support.
There is some good news in the survey. After Trump, DeSantis is the runaway "second choice," up 41% to 14% over the former Vice President.
DeSantis has scored 16% in other recent polling.
A survey of 436 likely GOP Primary voters conducted April 24-27 by McLaughlin and Associates shows DeSantis mustering just 16% in a crowded field including Trump (52%) and other declared and potential candidates.
An Emerson College poll in the field Monday and Tuesday of last week has DeSantis 46 points behind Trump, 62% to 16%.
These polls diverge from the FiveThirtyEight average of polls, which shows a Trump trend in aggregate. The former President leads DeSantis 53% to 21% on average, with Pence at 6% and Haley at 4%.
The RealClearPolitics (RCP) polling average pegs DeSantis at just under 20% support in the 2024 Republican Primary field, with Trump registering nearly 57% support.
The Race to the White House average is more forgiving to the Florida Governor. Trump musters 53% support in that model, with DeSantis' nearly 22% standing as the best of the three major averages.
Race to the White House also offers a delegate forecast based on state polling, which suggests the race is Trump's to lose. In a crowded field, the former President is predicted to amass 1,787 delegates, with DeSantis taking 598. Just 1,234 are needed to win.
In a field that consolidates to a two-man race after Nevada, Trump draws 1,559 delegates, with DeSantis taking 895.