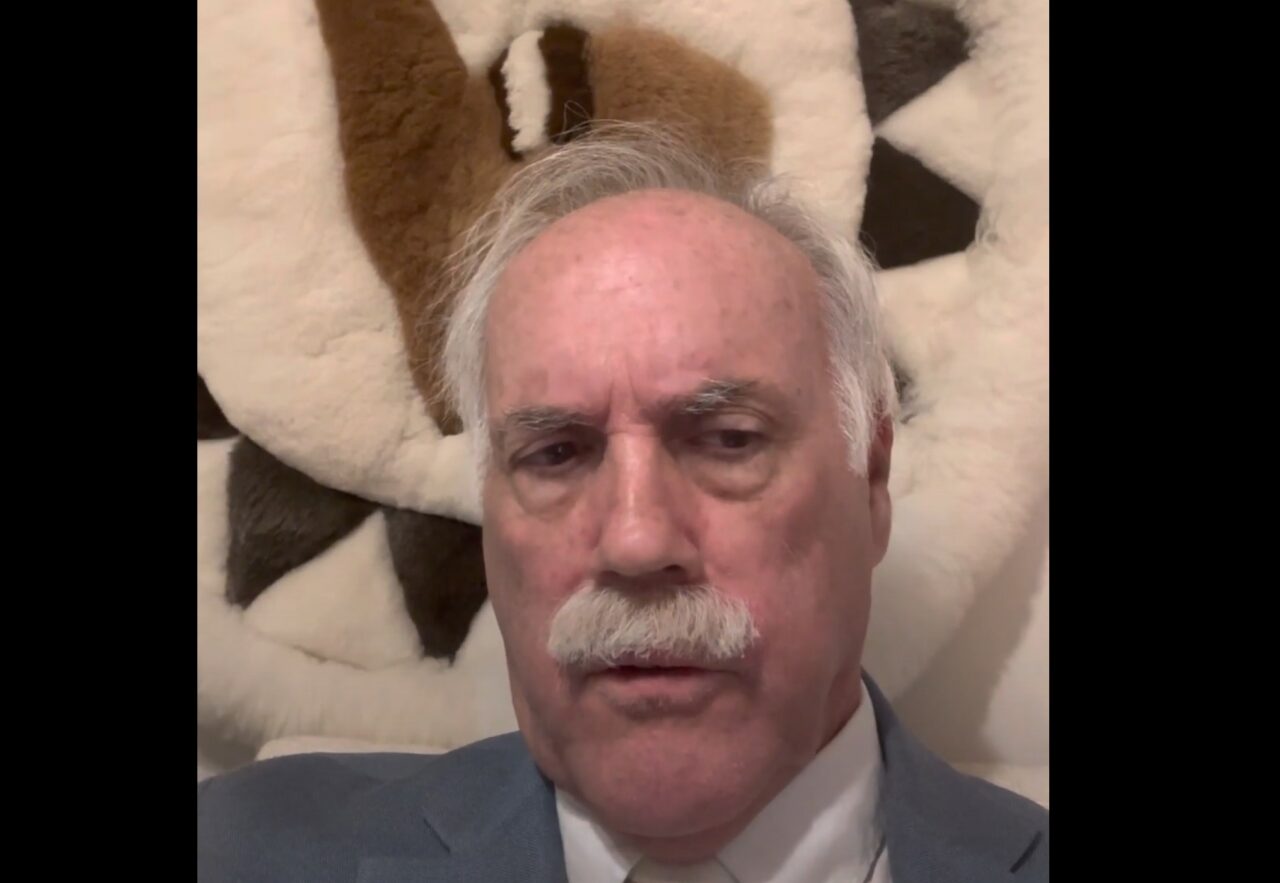 'It's really a nightmare for me. I really, truly resent ... the way I was defrauded by Ariel Fernandez.'
Jackson "Rip" Holmes once had a collegial relationship with local media mogul and new Group 5 Commissioner Ariel Fernandez.
No more.
Holmes is accusing Fernandez of tricking him into switching races ahead of the city's April 11 biennial election and then, after winning, opposing a parking project Holmes says is vital to the survival of his business.
Holmes claims Fernandez never told him he was against the project and that if he had done so, he never would have made the switch.
"It's really a nightmare for me," Holmes said Friday in a 10-and-a-half-minute YouTube video. "I really, truly resent … the way I was defrauded by Ariel Fernandez."
Fernandez, meanwhile, maintains he's long been clear about where he stands on the project, dubbed the Mobility Hub, a planned $63 million parking garage development on Miracle Mile. He says Holmes asked him about switching races, not the other way around, and that he did not advise him either way.
"I absolutely did not tell him to run for the City Commission," he said. "I would not tell anybody what to do. We live in a democracy. Anyone can run for any seat they want to."
Holmes owns retail space on Miracle Mile, an attractive half-mile strip of shopping and dining spots in the heart of the city. He opposes most other construction in the city, as does Fernandez, but has staunchly backed the hub since it was first floated years ago.
A prolific online poster of selfie videos delving into a wide variety of subjects, including a theory that shape-shifting reptilian aliens secretly control the planet, Holmes is something of a perennial candidate for Coral Gables office.
This year, he scored just 7% of the vote in a four-way race for the Group 4 Commission seat.
But that isn't how it started. He initially filed to run for Mayor and, until he switched races, was the lone challenger to incumbent Mayor Vince Lago, for whom the hub is a pet project.
That's where Holmes alleged Fernandez's bamboozling began. He said Fernandez and his "confidant" Javier Baños, who ran unsuccessfully for the City Commission in 2021, asked him to drop out of the mayoral race to instead run for Group 4.
Their calculus, he said, was this: By switching races and letting Lago run unopposed, voter turnout would drop and Lago would not be able to use Holmes as a "scare tactic" to get people who support him to also vote for his well-funded allies — and likely Mobility Hub supporters — Ivette Arango O'Doski, a consultant who also ran in Group 4, and lawyer Alex Bucelo, whom Fernandez defeated in Group 5.
"Basically, Ariel Fernandez said, 'Rip, switch races so I can win.' And I said, 'Good. I support you. I want you to win,'" Holmes said. He did not offer a reason why spending about $1,500 of his own money running for the Group 4 seat — which went to Melissa Castro, a Fernandez ally and fellow Mobility Hub foe — made sense for him personally.
But he insisted Fernandez lied to him about where he stood on the garage project.
"If he had been honest with me, if he had told me (he opposed) the Mobility Hub, the parking that I need for my business' survival, which he knew about — if he hadn't defrauded me — I never would have changed races," he said. "I mean, would you — if you were a merchant on Miracle Mile — agree to help someone take away your parking? Not me. I ain't that stupid."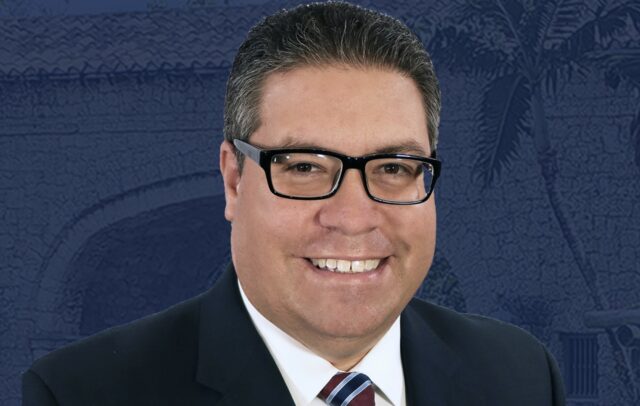 Fernandez, a consultant and the publisher of the city-focused Gables Insider blog, told Florida Politics that anyone familiar with him or his writing knows his stance on the Mobility Hub. He said he even spoke with Holmes about his disapproval of the project at an early voting site.
"I know the Mobility Hub is extremely sensitive for him because of his ties to Miracle Mile, so I know why he's lashing out about that," But my position has never changed. I've been talking about this for a year."
As an example, he pointed to a December 2021 story he published on Gables Insider in which he likened the garage, then projected to cost $42 million, to a Hot Wheels "Ultimate Garage" that most residents don't want.
Fernandez's still-active campaign website singles out the "controversial" Mobility Hub, now estimated to cost $63 million to develop, and notes that there are "much better ways" to spend the money before rattling off a list of other projects in need of funding.
However, the website made no mention of the hub in January, according to the Wayback Machine, an internet archiving site. By March 20, nearly a month after Holmes switched races, Fernandez had added challenging the hub's construction to his list of priority issues.
Fernandez said he respects Holmes' dedication and activism in the city. He noted Holmes has "been at every City Commission meeting" advocating for projects he hopes to see realized, such as the construction of a department store on Miracle Mile.
"I give him credit for advocating for the things he believes in, and I know he worked harder this election than in prior elections," he said. "To his credit, he did the best he could."
But Fernandez said there's a logical disconnect when it comes to what Holmes is accusing him of.
"I honestly don't understand the thought process there," he said. "I'm not sure why he thought I wanted Vince to just walk into office."