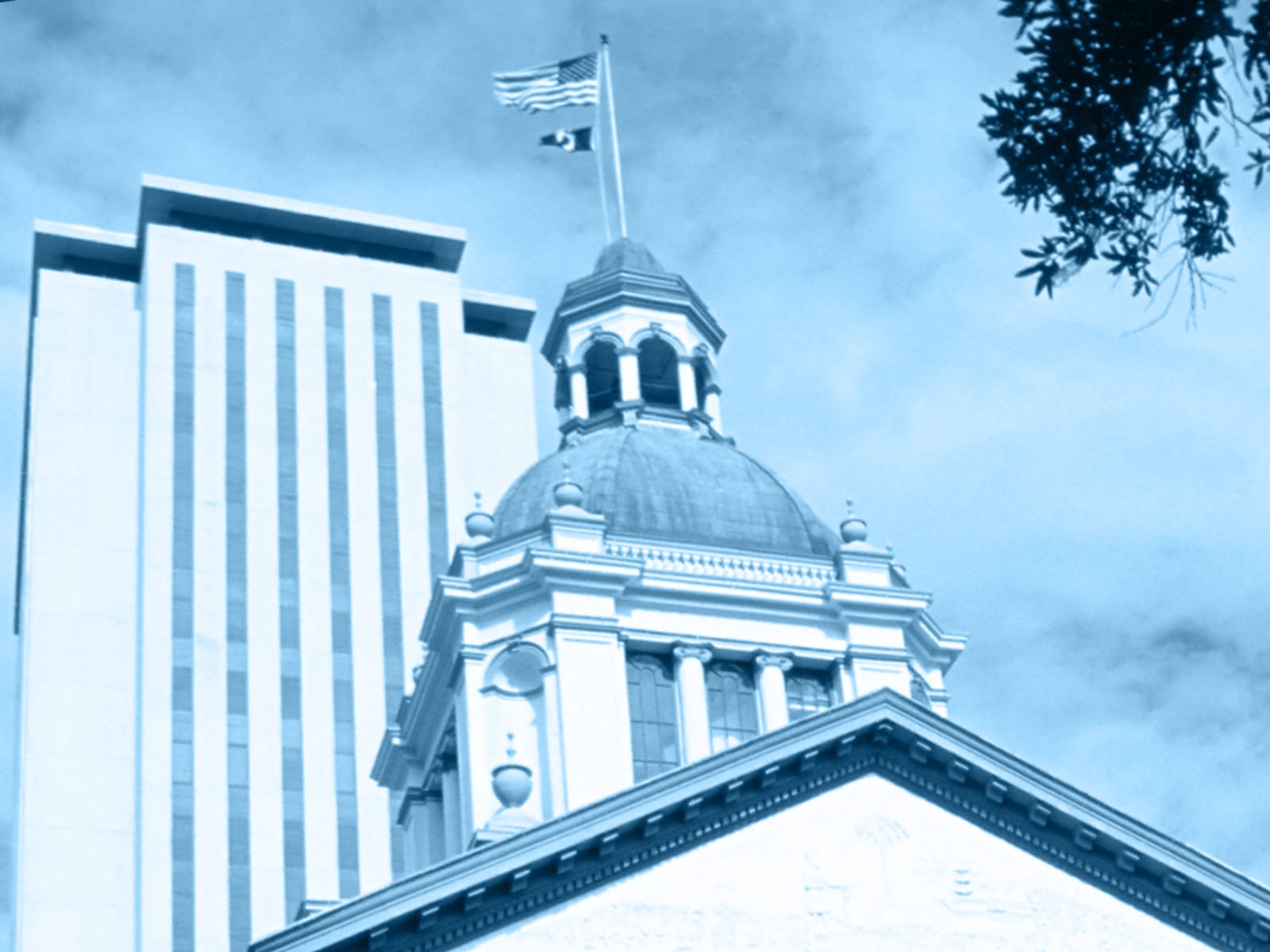 What are social determinants of health? You'll hear a lot about them next week.
There's been a lot of buzz of late about the 2024 Session and that it could be health care heavy, although we would argue the 2023 Session saw its fair share of health care bills, too.
If the 2023 Florida Prosperity & Economic Summit in Jacksonville on May 25 is a harbinger of things to come, legislators won't be tackling the run-of-the-mill health issues, like facility regulations, pharmacy costs or telehealth.
The Florida Chamber-hosted event may feature more of a focus on "social determinants of health (SDOH)," which are the conditions in which people are born, live, learn, work, play and age. Poverty, education level, income, transportation, safe neighborhoods and built environments are all examples of SDOHs.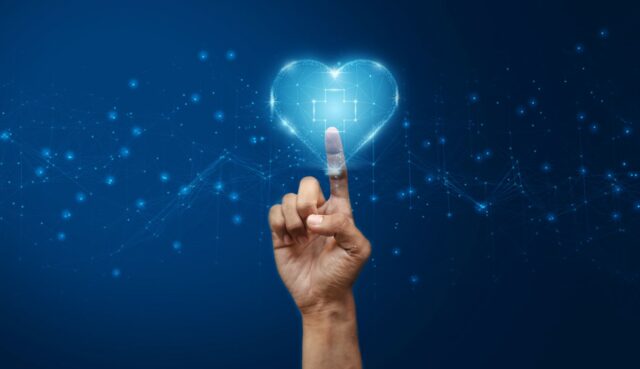 Research shows that SDOHs play a significant role in people's health care.
The focus on SDOH comes as payers increasingly embrace value-based health care arrangements or agreements where providers are paid for outcomes, not services.
Indeed, much of the Chamber's event will focus on the root causes of generational poverty, the business impacts of poverty, and ways to get involved at the ZIP code level to create a pathway to prosperity for all residents.
The daylong symposium will feature panel presentations and health insurers Florida Blue, Advent Health and Humana will all be represented.
Don't be surprised if there are discussions about value-based health care arrangements and how switching the reimbursement focus to health outcomes can play a role in addressing SDOH.
Convinced payments can impact SDOH and improve outcomes, the federal government in 2019 attempted to test that theory when CMS expanded Medicare Advantage coverage by offering chronically ill patients access to supplemental benefits that help to combat SDOH challenges.
House Speaker Paul Renner is scheduled to attend the summit and will discuss how policy plays a path in obtaining economic prosperity. A Republican, Renner is the only legislative leader to use their influence to expand Florida KidCare so families that earn more money can continue to qualify for the subsidized children's health insurance program.
___
Coming up, the usual assortment of news, intel, and observations from the week that was in Florida's capital city by Peter Schorsch, Drew Wilson, Gray Rohrer, Christine Jordan Sexton and the staff of Florida Politics.
But first, the "Takeaway 5" — the Top 5 stories from the week that was:
Take 5
It's finally happening: The much-hyped and long-anticipated run for president by Gov. Ron DeSantis is about to officially commence and 99 out of 113 Republicans in the Florida Legislature endorsed DeSantis's candidacy. Multiple outlets reported that DeSantis is expected to file his formal paperwork next week ahead of an expected kickoff that could come right after Memorial Day. DeSantis' decision to challenge former President Donald Trump for the Republican nomination will trigger a monumental primary battle between the two Floridians. Possibly as a precursor to the launch, DeSantis signed a slew of conservative legislation this week, including four related to the treatment of transgender and gay people.
Mouse mischief: Disney scrapped plans to build a nearly $1 billion office park in Central Florida that also called for relocating up to 2,000 employees from California. The decision by the entertainment giant comes amid the ongoing feud with DeSantis that has led to the company filing a lawsuit against the state and Disney being countersued by the special district that controls the land where Disney's theme parks are located. The company cited changing financial conditions, but critics of the Governor saw it as fallout from the ongoing tug-of-war.
Blue-val County: Democrat and former television anchor Donna Deegan upset Republican Daniel Davis in the Jacksonville mayor's race and won the contest 52% to 48% despite being significantly outspent ahead of Election Day. Deegan is the first female Mayor in Jacksonville's history. The win also gave Florida Democrats something to cheer about months after the GOP dominated the midterm elections.
Dropped: Charges were dropped this week against former Tallahassee Mayor Andrew Gillum and his longtime campaign associate Sharon Lettman-Hicks. Federal prosecutors asked for the charges to be tossed out after jurors earlier this month found him not guilty of lying to the FBI and deadlocked on other charges. Gillum had been a rising star in the Democratic Party who narrowly lost the 2018 Governor's race to DeSantis.
On the border: DeSantis this week agreed to deploy more than 1,000 personnel from Florida, including 800 Florida National Guard members to Texas to help with an influx of migrants. Texas Gov. Greg Abbott requested assistance from other Governors due to the end of Title 42, a federal regulation put in place during the COVID-19 public health emergency that allowed incoming migrants to be sent back to their home countries or the country they entered the United States from. DeSantis and other Republicans have been sharply critical of how the administration of President Joe Biden has handled immigration and security at the U.S.-Mexico border.
— Holding steady —
Florida added 21,200 jobs in April, but the overall unemployment rate remained flat at 2.6%, according to data released by the Department of Economic Opportunity.
The national rate was 3.4%, or 0.8% higher than Florida's, while 139,000 jobs were added in the U.S. last month.
Over the last year, Florida has seen 363,400 new jobs, a growth rate of 3.9%, or 1.3% higher than the national rate in that time. Overall, there were 281,000 Floridians out of work last month out of a labor force of more than 10.9 million.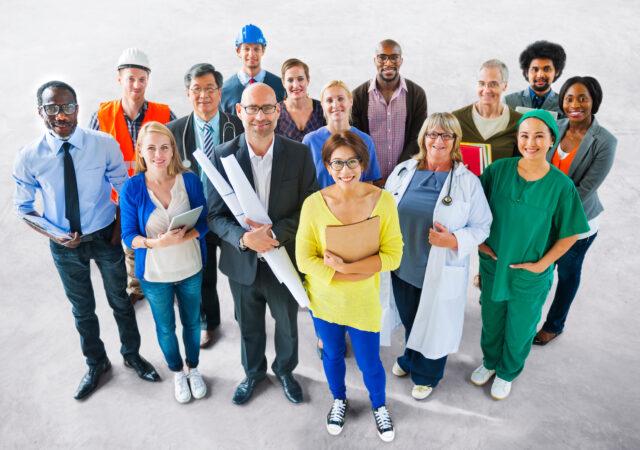 "Through strong economic policy and strategic investments, Florida is outperforming the nation and providing more opportunity for its citizens, resulting in more than 200,000 new business formations this year alone and an unemployment rate near an all-time low," DeSantis said in a released statement.
"In Florida, we are combating negative national economic headwinds by promoting policies that support Florida businesses and families and attract record numbers of tourists every day."
— Schedule Z —
Attorney General Ashley Moody is calling on Congress to pass a measure that would add the drug "tranq," also known as xylazine, to the federal list of controlled substances.
Tranq, a so-called "zombie drug," is part of an ever-growing category of illicit substances. The DEA recently issued a public safety alert warning that the novel drug is starting to show up in seized fentanyl, an opioid that is likewise used to juice other drugs.
Tranq is referred to as a zombie drug because it eats flesh — people who use it may develop severe wounds, including necrosis, the medical term for the rotting of human tissue that may lead to amputation.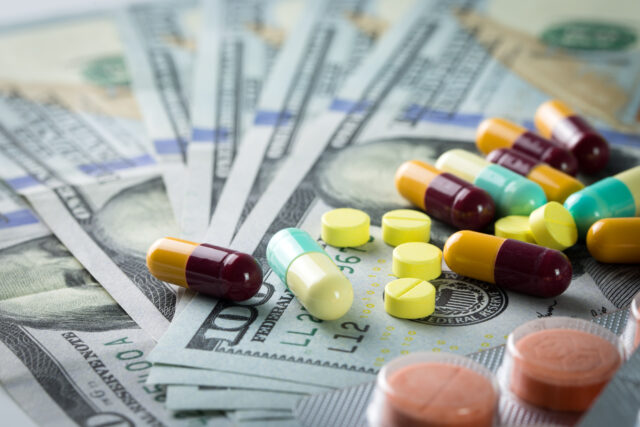 Xylazine is only approved by the U.S. Food and Drug Administration as a veterinary medicine used to sedate and relieve pain in large animals. It is already listed as a Schedule I controlled substance in Florida, meaning it is a crime to possess or sell in the state.
However, congressional action would allow the federal Drug Enforcement Administration to track manufacturing and sales of xylazine to ensure it is not diverted, among other measures.
"Xylazine burst onto the illicit substances scene this year exacerbating the worst overdose crisis we have ever seen. This flesh-eating zombie drug is being combined with extremely deadly fentanyl and for months we have been fighting to educate the public about its dangers. I urge all members of Congress to support the important Combating Illicit Xylazine Act," Moody said.
Moody made her request official in a letter to congressional leaders. It was co-signed by Attorneys General from 39 other states and D.C.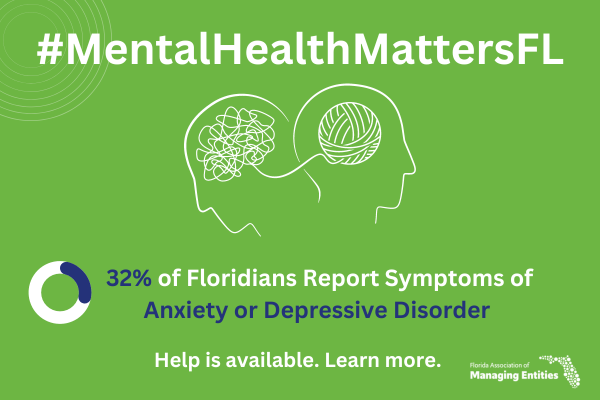 — Treasure hunt —
Chief Financial Officer Jimmy Patronis crossed the $2 billion mark in unclaimed property returns since he took office in 2017.
Unclaimed property is a financial asset, such as dormant bank accounts, insurance proceeds, stocks, dividends, uncashed checks, deposits, credit balances and refunds, sometimes from an inheritance, with either an unknown owner or an owner who can't be contacted. Often the asset is held by a business that can't locate the owner. Patronis' office holds the unclaimed property after the business remits it to them.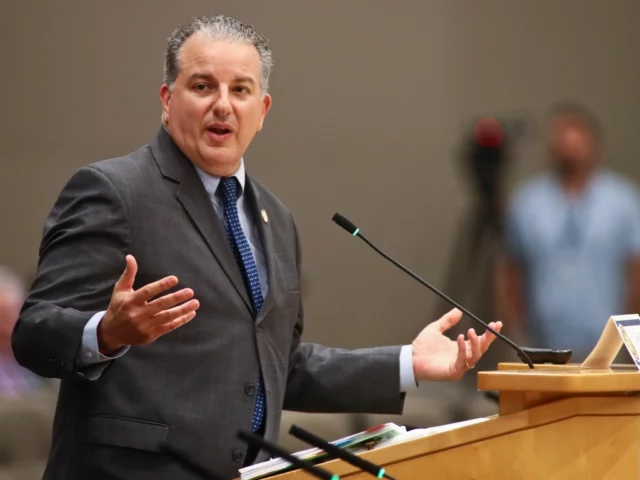 Over the past six years, Patronis has issued regular updates on unclaimed property returns, which typically fall between $20 million and $30 million a month, though the numbers saw a spike during the COVID-19 pandemic. Patronis' office noted that the state returned nearly $350 million in 2020-21 while California, which has a much larger population, returned $220 million.
California also holds about $11.9 billion in unclaimed property while Florida is watching over about $2 billion.
"Florida continues to be a national leader in unclaimed property, and I am thrilled to announce that since I became your CFO, we have returned $2 billion back to Floridians. That's an average of more than $6 million a week," Patronis said in a news release.
"This is huge news, and I wouldn't have been able to do it without the help of my Division of Unclaimed Property working extremely hard to hit this record. I will continue working every day to ensure every cent is returned back to the pockets of Floridians. "
The CFO said about one in five Floridians have unclaimed property "just waiting to be claimed." Floridians past and present can check if they're one of them by searching the Department of Financial Services' online "Treasure Hunt" database.
— Hot on the trail(er) —
Agriculture Commissioner Wilton Simpson announced this week that the Florida Department of Agriculture and Consumer Services tracked down 33 stolen trailers and made multiple arrests and put multiple suspects in cuffs.
According to an FDACS news release, sleuths in the Office of Agricultural Law Enforcement launched an operation to crack down on vehicle theft and wound up snagging multiple perps — and for more than grand theft auto (or grand theft trailer?).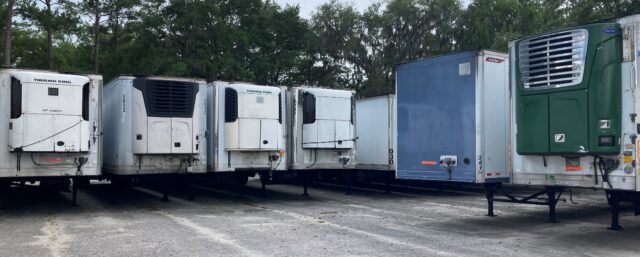 So far, arrests have been made for traffic violations, open warrants, possession of illegal narcotics, and possession of fraudulent credit cards. All told, the department has confiscated stolen property valued at more than $1.3 million.
"The Office of Agricultural Law Enforcement is committed to upholding the law and safeguarding Florida's communities and businesses from criminal activity," Simpson said. "This ongoing operation highlights the important work of our dedicated officers, and I thank them for their tireless efforts to detect, investigate, and ultimately deter criminal activity in communities across the state."
The Office of Agricultural Law Enforcement will continue its investigation and is working to identify the stolen semitractor-trailers and vehicles so they can be returned to their rightful owners.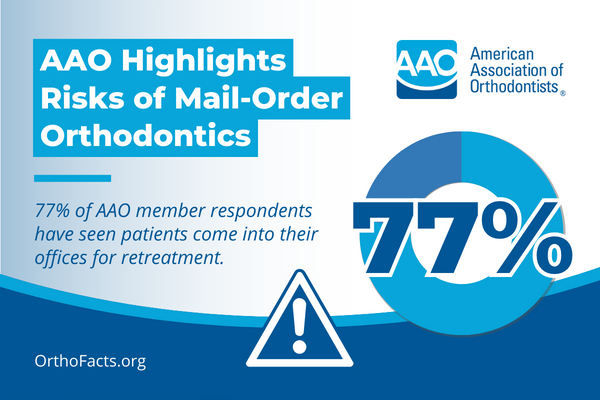 — Instagram of the week —
— The week in appointments —
Florida's 15th Judicial Circuit Court — DeSantis named Reid Scott II to the court. Scott has been an Assistant State Attorney in the 15th Circuit since 2022. He earned his bachelor's degree from the University of Florida and his law degree from Stetson University. Scott fills the judicial vacancy created by the elevation of Judge Paige Kilbane.
Florida's 17th Judicial Circuit Court — DeSantis appointed Kristin Kanner and Elaine Carbuccia to the bench in the 17th Circuit. Kanner has served as a Director for the Department of Children and Families since 2013. Previously, she served as an Assistant State Attorney in the 17th Circuit. She earned her bachelor's degree from Duke University and her law degree from UF. Kanner fills the judicial vacancy created by the retirement of Judge Charles Greene. Since 2020, Carbuccia has clerked for Judge Raag Singhal in the U.S. District Court for the Southern District of Florida. Previously, she was a judicial staff attorney in the 17th Circuit. She earned her bachelor's degree from Nova Southeastern University and her law degree from St. Thomas University. Carbuccia fills the judicial vacancy created by the death of Judge Linda Alley.
Collier County Supervisor of Elections — DeSantis appointed Melissa Blazier as Collier County Supervisor of Elections. Blazier, of Naples, is the Chief Deputy Supervisor of Elections for Collier County. She is a current member of the National Association of Election Officials and the International Association of Government Officials. Blazier earned her bachelor's degree in business administration from Hodges University.
New College of Florida Board of Trustees — The Governor appointed Joseph Jacquot to the New College of Florida Board of Trustees. Jacquot, of Jacksonville, is a shareholder of Gunster Law Firm. He is a U.S. Navy veteran and previously served as the General Counsel for the Executive Office of the Governor. He is a member of the Jacksonville Bar Association and Leadership Florida. Jacquot earned his bachelor's degree in political and social thought from the University of Virginia and his law degree from the University of Florida.
Palm Beach County Court — The Governor appointed Danielle Sherriff to the Palm Beach County Court. Sherriff has served as the senior litigation attorney for the Palm Beach County School District since 2022. Previously, she was an associate at the law firm Lesser, Lesser, Landy & Smith PLLC, and before that, she served as an Assistant State Attorney for the 15th Judicial Circuit. She earned her bachelor's degree from Florida International University and her law degree from Florida State University. Sherriff fills the judicial vacancy created by the elevation of Judge John Parnofiello.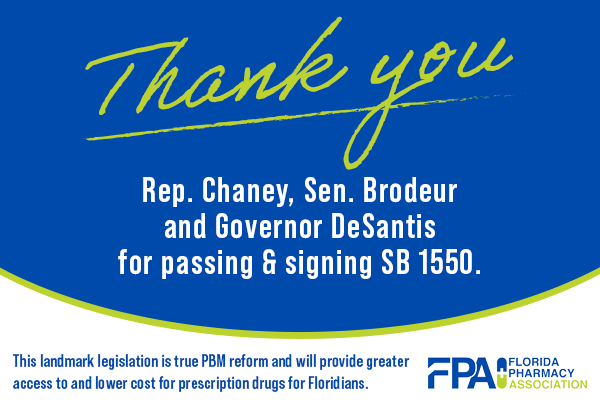 — DJJ praise —
The Florida Department of Juvenile Justice (DJJ) is praising DeSantis for signing a bill (SB 7014) creating the Florida Scholars Academy, a unified school system serving kids in DJJ's residential commitment programs.
"I am incredibly grateful to Gov. DeSantis and our bill sponsors for their leadership and support of the Florida Scholars Academy," DJJ Secretary Eric Hall said. "Providing youth with a high-quality education is the best public safety strategy we have, and the Florida Scholars Academy is going to redefine education for the students we serve and ensure the best possible outcomes for them as they work to achieve their academic goals."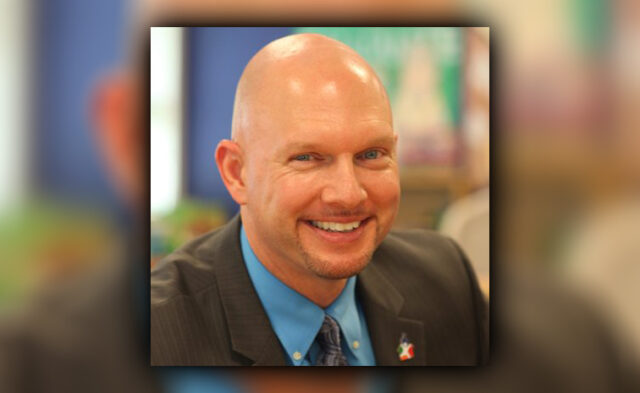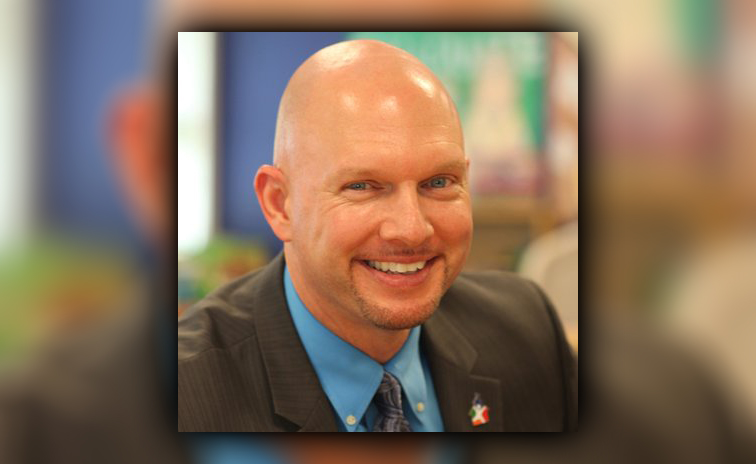 The new academy will serve as a national model focused on improving outcomes for youth through individualized educational pathways. Students in the program can attain a high school or high school equivalency diploma, receive industry-recognized credentials, and enroll in postsecondary programs at a Florida college, university or technical college.
"I am proud to have sponsored SB 7014 because providing these young people with high-quality educational opportunities will help to keep them from reoffending which will ultimately lead to safer communities," Sen. Jonathan Martin said. "Providing these students access to a seamless education that tailors to their competencies will ensure they reenter the community with the tools they need to be productive citizens."
In the fiscal year 2021-22, the DJJ served 2,388 youth across 44 residential programs. Before this bill's passage, educational services were provided through local school districts. The new law will allow DJJ to contract educational services statewide.
"The Florida Scholars Academy is going to create powerful change for youth in the DJJ's residential programs," Rep. Berny Jacques said. "It will significantly expand the options these students have as they venture into the workforce and in their pursuit of higher education."
— Safety first —
With more than 800 miles of coastline, along with numerous rivers, lakes and springs, few states do boating like Florida. This weekend kicks off National Boating Week, in which the Florida Fish and Wildlife Conservation Commission (FWC) encourages boaters to stay safe on the water.
"Our state is known worldwide as a prime boating spot for residents and visitors," said Maj. Rob Beaton, FWC Boating and Waterways Section Leader.
"Unfortunately, each year FWC officers respond to far too many tragic boating accidents that could have been prevented. There were hundreds of accidents reported last year, involving almost 2,000 individuals."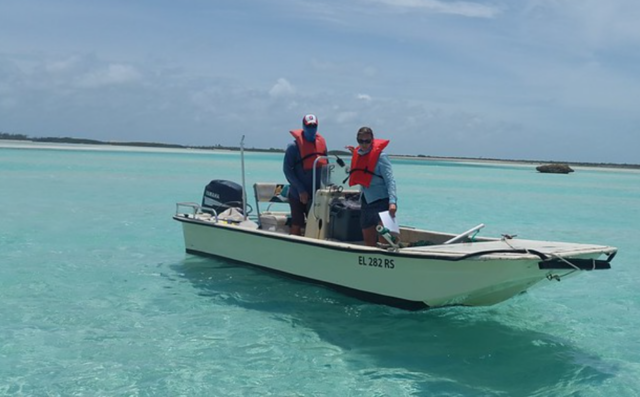 Last year, 54% of all vessel accidents involved a collision, and 70% of vessel operators involved in fatal boating accidents didn't have any formal boating education. State officials suggest taking a boater safety course, along with paying attention to and maintaining 360-degree awareness when on the water.
Everyone on a vessel should always be wearing a Coast Guard-approved life jacket. Boaters should also educate themselves on the peril of boating while under the influence of alcohol or drugs.
"Boating, while impaired by alcohol or drugs, is dangerous and illegal," Beaton said. "FWC officers are always on the lookout for impaired operators and these operators will face arrest if found to be operating under the influence of alcohol or drugs."
The public can anonymously report dangerous boating activity by texting 847411 with the keyword FWC, along with the location and information about the violation. People can also call 88-404-FWCC (3922) or use the mobile app FWC Wildlife Alert.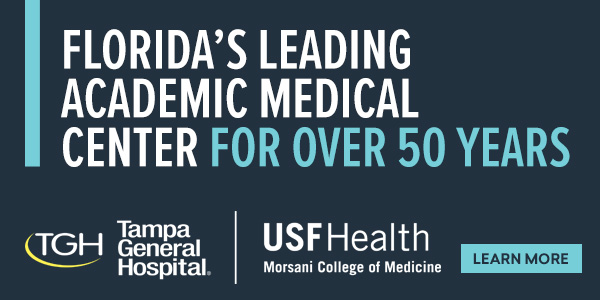 — It's back! —
This Summer, FWC is asking Floridians to "be the predator" and help remove invasive lionfish from state waters.
The Lionfish Challenge is a free tournament open to recreational and commercial competitors of all ages around the state of Florida.
The commission is offering prizes to the recreational and commercial "reef rangers" who catch the most lionfish. The prizes will be tiered by count for the non-pros. The brackets are 25 lionfish, 75 lionfish, 250 lionfish and 500 lionfish.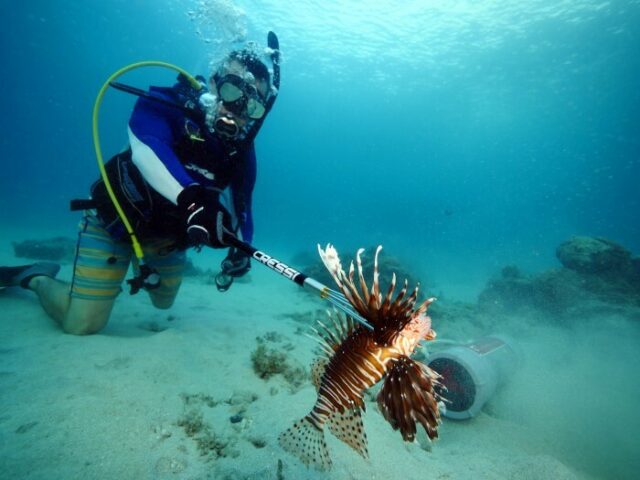 Commercial competitors will compete on poundage. The tiers are 50 pounds, 250 pounds, 500 pounds and 1,000 pounds.
In addition to the milestone prizes, FWC said it will award grand prizes to the top competitors in the commercial and recreational divisions and, for the first time, will be awarding an additional grand prize to the top Active Military/Veteran competitor.
The competition is sponsored in part by Zookeeper, a venture founded by South Florida divers Tim Robinson and Patricia Mauldin. FWC said more details on prizes will be announced later.
According to FWC, more than 165,000 lionfish have been removed from Florida waters since the annual competition began seven years ago.
The venomous saltwater fish are native to the Pacific, but they've been abundant in Florida waters ever since the mid-1990s when Hurricane Andrew flung a handful of very prolific aquarium specimens into the ocean.
Lionfish are considered a delicacy to some, and for the most part, FWC would be happy if those people treated Florida waters like an all-you-can-eat buffet. There's no bag limit, and harvesters don't need a license.
— Top tweeters —
Miami Gardens Sen. Shevrin Jones and Orlando Rep. Anna V. Eskamani are the Legislature's most powerful Twitter users, according to political affairs firm Ozean Media, which is bestowing the two Democrats with its '@' Awards for their social media prowess.
Jones was the "clear leader" among his Senate peers, Ozean managing partner Alex Patton said, adding, "If other elected officials are looking to up their Twitter game, Sen. Jones is a model worth studying."
Patton said the same of Eskamani, who like Jones "not only broadcasts her own message, but also engages with others on the platform."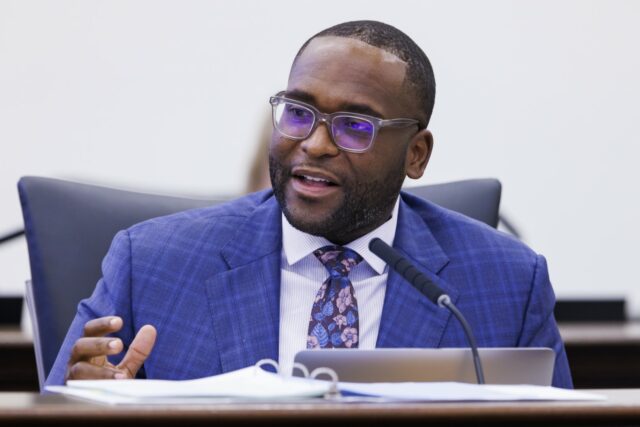 Headquartered in Alachua, Ozean used a "proprietary algorithm" to analyze follower counts, tweets, retweets, likes and engagement to determine which Florida lawmakers were deftest on Twitter.
Other standouts in the Senate included Democratic Leader Lauren Book, who remained neck and neck with Jones throughout the analyzed period (Feb. 27 — April 28), and fellow Democratic Sens. Lori Berman, Linda Stewart and Jason Pizzo. Miami Republican Sen. Ileana Garcia topped all Republicans, followed by Debbie Mayfield.
In the House, Democrats Michele Rayner-Goolsby and Angie Nixon trailed in second and third place, respectively, while Republican Rep. Alex Andrade came in fourth. Ozean found that users who not only tweeted, but also replied and retweeted others had higher follower counts. Using media — photos, videos and GIFs — also correlated with larger followings.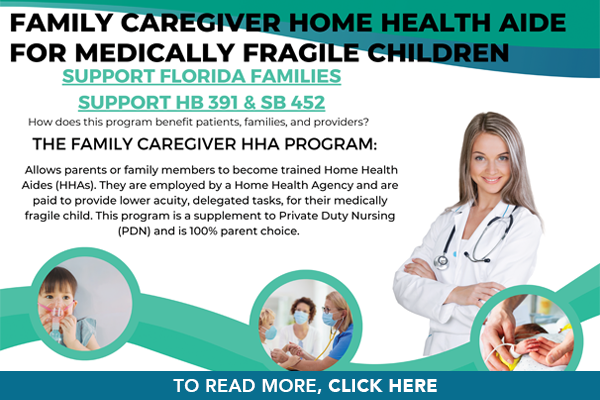 — Know your audience —
DeSantis is being asked to veto an elections bill that contains many of the recommendations advanced by his hand-picked Secretary of State Cord Byrd.
"As you have acknowledged, Florida elections are safe and secure. Election officials and the Florida Secretary of State agree. The provisions in this bill undermine our democracy and are unnecessary. On behalf of Florida citizens, we ask that you stand up for free, fair, and accessible elections and veto SB 7050," reads a letter penned by All Voting is Local Action Florida and signed by more than 20 other organizations.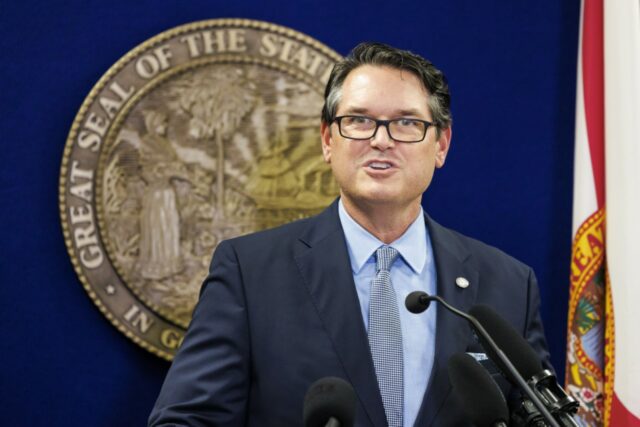 While Byrd did not champion all the proposed changes in the bill, many of them were.
SB 7050 also contains the coveted changes to state law that would allow DeSantis to run for President without having to resign.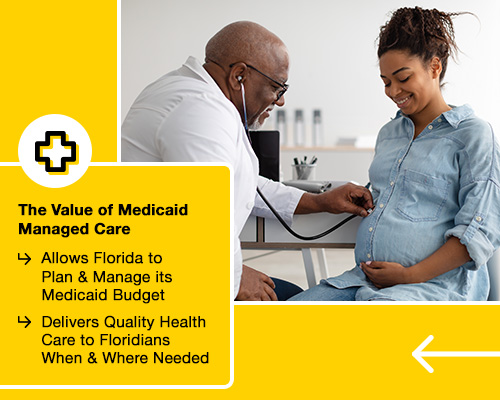 —Tuition assistance —
It's not often polarized lawmakers in Tallahassee agree, but it happens.
Such was the case with a measure from Sen. Corey Simon (SB 1272) expanding access to Florida's sole tuition assistance grant program, or EASE. Under the proposed budget, EASE students would receive $3,500 per year, $1,300 more than was available to them in the 2022 academic year.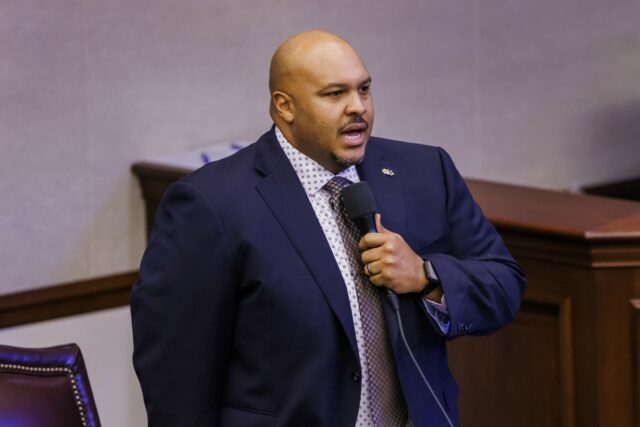 The latest legislation, which cleared both the House and the Senate unanimously, follows the repeal two years ago of the Access to Better Learning and Education (ABLE) Grant Program, which was a second program available to students for tuition assistance.
ABLE provided a non-need-based tuition assistance option for students enrolled in bachelor's degree programs at certain Florida higher learning institutions.
If approved, the new bill would take effect upon the Governor's signature.
"When the 2021 Legislature repealed the ABLE Grant Program, it created an unintentional gap for many students who suddenly became ineligible for any tuition assistance solely because of where they chose to attend college, which is inconsistent with how Florida administers aid to students," said Rep. Stan McClain, the bill's House sponsor.
"In repairing that inconsistency, SB 1272 critically restores student choice while targeting this needed tuition assistance to those being prepared for high-demand jobs like nursing at institutions of the highest quality, performance and accreditation. I hope the Governor will approve this legislation."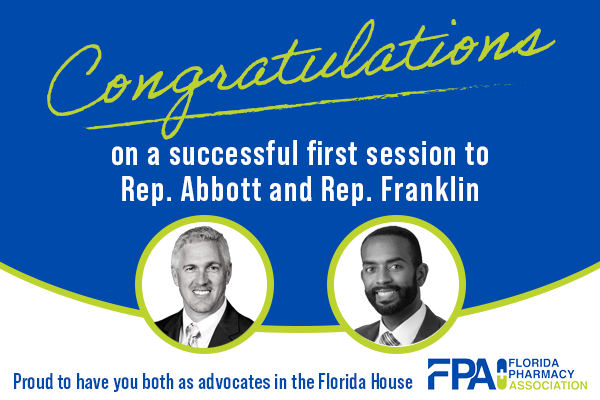 — This is awkward … —
Underscoring just how unpopular the state's new immigration law is with the Hispanic community, a group of faith leaders put out a release Wednesday urging DeSantis to veto a law that makes Florida the country's strictest state when it comes to undocumented migrants.
The problem is, not only had DeSantis signed the law a week earlier, but he'd also already doubled down on the need for it. He responded to a question about reports of crop fields empty of harvesters and construction sites with no workers on Monday. That was days before the Evangelicos for Justice announced they had 1,000 signatures from bishops and pastors representing 2,500 churches urging him to veto the legislation (SB 1718).
"You can't have a strong economy based on illegality," DeSantis said.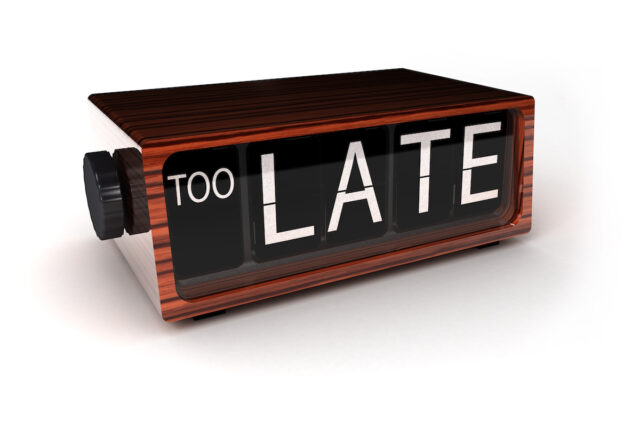 The law requires hospitals that get Medicaid funding to collect each patient's immigration status, upgrades penalties for employers not ensuring that all workers are in the country legally; allocates $12 million for migrants to be relocated as they were to Martha's Vineyard from San Antonio, Texas and criminalizes bringing undocumented immigrants into the state — even family members.
"This bill will hurt our communities and churches and goes against the practices of love and mercy to the most vulnerable," the petition says. "This legislation, if adopted, would incite fear and create barriers of needed care that our church immigrant and refugee ministries engage."
A factor in DeSantis' victory in the last election was seen as a result of winning over the Hispanic vote. Hispanic voters supported DeSantis by 15 points over his Democratic rival Charlie Crist, 57%-42%, according to ABC News. That compares with Hispanics favoring Democrat Gillum by 10 percentage points in 2018, the TV network reported.
But DeSantis doesn't sound like a man inclined to change his mind on this new immigration law.
"You have criminal aliens coming into our country," DeSantis said this week. "You have people on the terrorist watch list coming into our country. It's a total, total disaster. Part of the reason, though, you're seeing those numbers is because people feel that there are carrots to be able to come, that the U.S. isn't going to enforce its laws, that states aren't going to enforce its laws."
— Sterling Council honors 5 —
The Sterling Council, which works to elevate organizational excellence, has honored five organizations with Governor's Sterling and Georgia Oglethorpe awards.
Recipients include role model organizations from both Florida and Georgia.
Governor's Sterling Awards went to Health First Medical Group and the Miami-Dade Parks, Recreations and Open Spaces Department.
Health First, located in Brevard County, is a multi-specialty and primary care medical group and part of the Health First Integrated Delivery Network, which Forbes named one of America's best large employers. The medical group has more than 480 providers and 1,500 associates that support more than 30 offices, 11 imaging centers, 10 labs, two breast centers and four urgent care centers. It serves 180,000 patients and schedules more than 1 million visits annually.
The group was recognized for its continuous focus on ensuring access to highly skilled providers and staff and ensuring services are easy and convenient to obtain. The group is also recognized for maximizing value and creating positive patient experiences.
This is Health First's first Governor's Sterling Award. Health First is the first medical group to be recognized.
Miami-Dade Parks and Rec is the nation's third-largest nationally accredited park system, with 2,700 employees maintaining 287 parks and 40,000 acres of parkland, nature preserves and environmentally endangered lands. The department is recognized as a national model for its community-based vision to transform the county into a more environmentally, socially, and economically resilient community.
It was recognized for its 92% customer satisfaction rating, which exceeds national benchmarks across all facilities and programs.
This is the department's second Governor's Sterling Award after also being recognized in 2009.
Three organizations in Georgia received the Georgia Oglethorpe Award — Wellstar Cobb Medical Center in Austell, Wellstar West Georgia Medical Center, and Wellstar Kennestone Regional Medical Center.
The Kennestone facility received the Georgia Oglethorpe Sustained Excellence Award.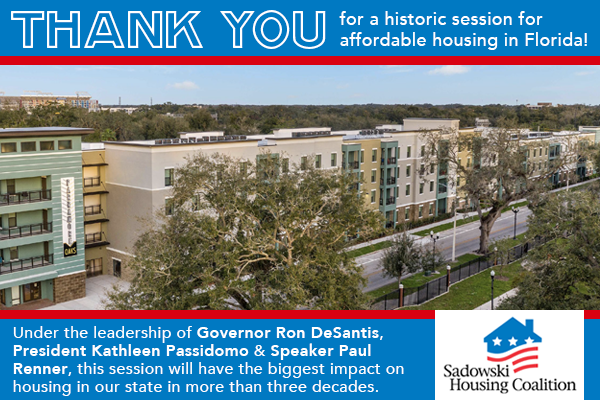 — 'Embrace your greatness' —
The 100 graduates in Florida A&M University College of Law's 2022-23 class listened attentively as keynote hooding speaker Judge Faye Allen of Florida's 9th Judicial Circuit delivered a motivational speech last weekend.
Allen reminded the graduates that there were great people who attended the College of Law when it was founded in 1946 and there were great people who led the charge to get the law school reestablished years after it was closed in Tallahassee and moved to Orlando.
"The history of this great institution puts you in a position to be the greatest lawyers of all times," Allen said. "Greatness also comes from dedication and hard work. You are able to attend this institution because of the great men and women who fought for legislation to reestablish this school that you are graduating from today."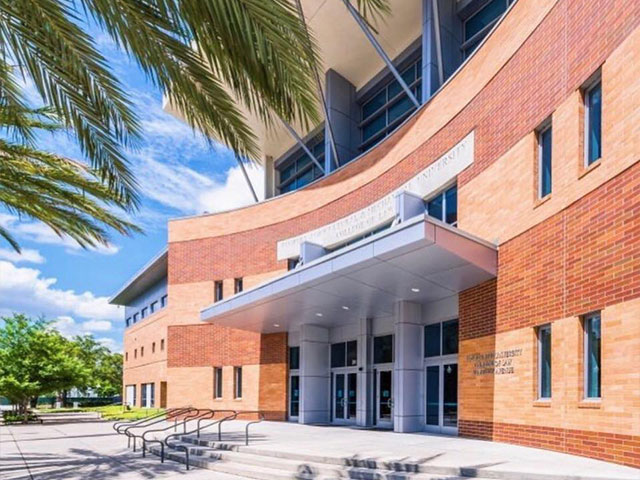 FAMU President Larry Robinson, Ph.D., reminded the graduates to always give back to their communities. "As you move from your hooding ceremony, remember to keep the FAMU spirit of love and charity in your hearts," he said.
Student speaker Amanda Hunter from Voorhees, New Jersey, like many graduates, has already lined up a job. After passing the New York Bar Exam, she plans to work as an Assistant District Attorney with the Bronx District Attorney's Office in New York City. Hunter talked about persistence, perseverance and possibilities.
"Never forget, we are 'Rattlers for Justice,' and it's our choice to change the world," said Hunter. "We must galvanize and fight against hate and what is wrong and uplift truth and justice. Never give in to the harshness of this world but lead with kindness to leave this world a better place than we found it."
The 18th FAMU Law Hooding Ceremony was held at the Hyatt Regency Grand Cypress in Orlando. The ceremony recognized graduates of Fall 2022, Spring 2023 and Summer 2023. FAMU College of Law has graduated more than 2,600 students to date.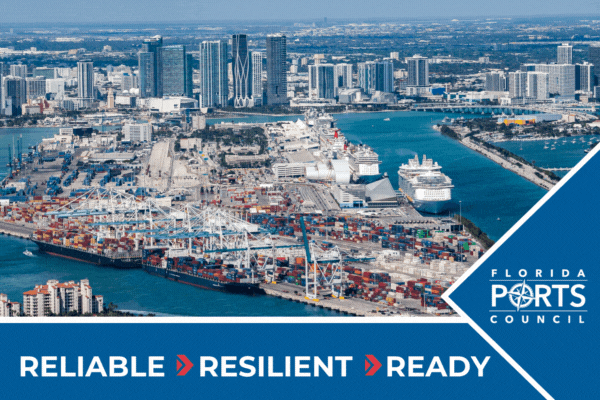 — Capitol Directions —

DeSantis' endorsement — Down arrow — We'd call it fool's gold, but poisoned chalice is a better fit for King Dion.
Disney — Crossways arrow — Three RDDs and they stay in Cali.
Ashley Moody — Down arrow — If she's soul searching to understand why she's a narc, there's a special kind of chocolate that can help.
Alex Kelly — Up arrow — Congrats to Florida's first Secretary of Commerce.
Nikki Fried — Up arrow — Reports of Dems' death were … *mildly* exaggerated.
Dean Black — Down arrow — Epic choke.
Ryan Chamberlin — Up arrow — Welcome to the Florida House!
Jason Fischer — Down arrow — Bye, Felisha.
Jonathan Martin, Berny Jacques — Up arrow — Fewer kids will be graduating from DJJ to DOC thanks to them.
Corey Simon — Up arrow — Is anyone surprised he's bringing home the prize?
Fabián Basabe — Down arrow — As the Brahma Bull once said, "Know your role and shut your mouth."
Ashley Gantt — Up arrow — She's making mom's day in court a little less awkward.
Sun Sentinel — Up arrow — "Innocence Sold" is one of the rare sad stories to get a hopeful epilogue.
Chanel Bellotto — Up arrow — He's a regular Jammer Delaney, that one.
Jeff Bezos, Elon Musk — Rocket ship — Uh, I guess go fake out the robot and pulse up the zoom or whatever it is you do.
New College grads — Crossways arrow — Well, they booked Neil Gaiman.
Florida TaxWatch — Up arrow — Their Spring Meeting was the opposite of a turkey, in the Vanity Fair sense.
Gillum '24 — Up arrow — At this point, why not?
Brett Doster — Up arrow — He may have just guided a future Speaker into office. Time will tell.
Jacob Engels — Down arrow — He barred the gates, but couldn't hold them for long.
Brendon Leslie — Down arrow — He may be Florida's Voice, but Duval ain't listening.