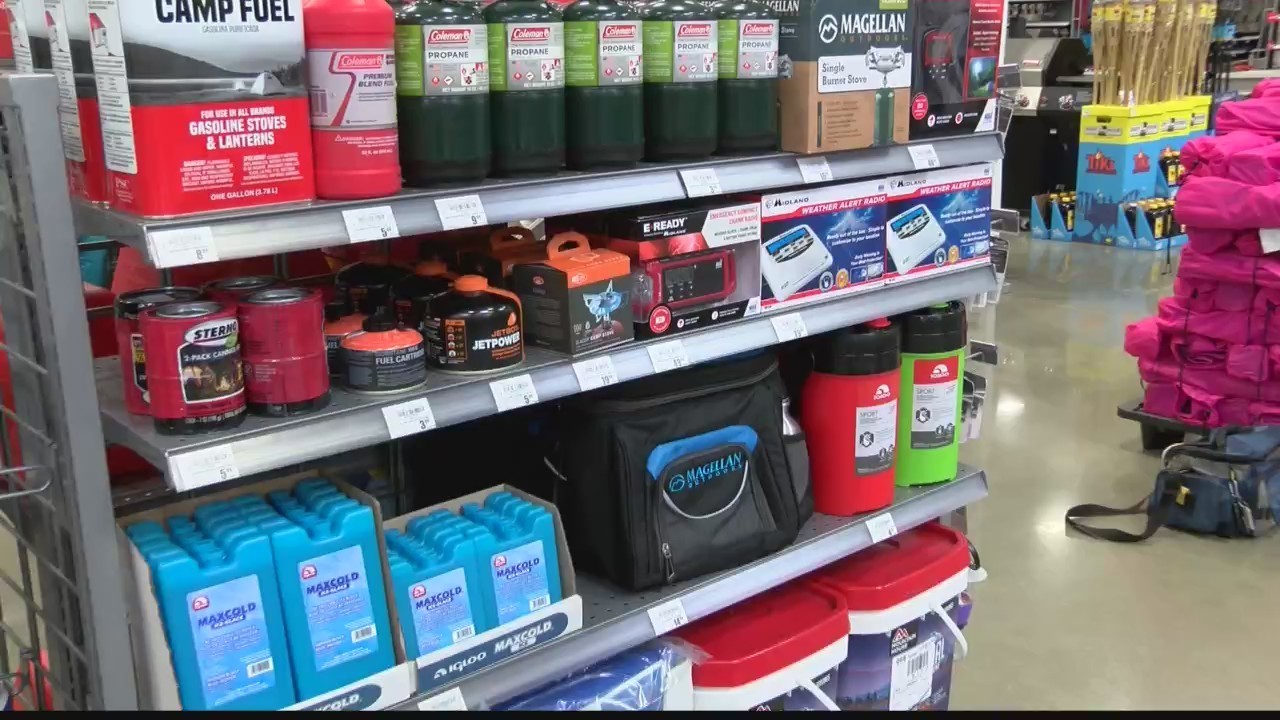 The sales tax holiday on disaster preparedness items will include common household items, pet food and pet medications.
It's that time again, Floridians. Time to go through the checklist and restock hurricane supplies. The semi-official start of hurricane season is June 1, but a two-week sales tax holiday on disaster preparedness items will begin May 27.
The tax holiday is part of HB 7063, the tax cut package Gov. Ron DeSantis signed Thursday.
It lasts until June 9 and during that period shoppers won't pay sales taxes on a variety of disaster preparedness items: flashlights up to $40; radios up to $50; tarpaulins at $100 or less; anchor systems or tie-down kits worth $100 or less; fuel tanks up to $50; small batteries — AA, AAA, C, D, 6-volt or 9-volt, not car batteries — up to $50; food storage cooler up to $60; portable generators worth $3,000 or less; and smoke detectors, carbon monoxide detectors and fire extinguishers up to $70 each.
Many common household items and goods related to pets will be tax-exempt during the period as well.
Scott Shalley, president and CEO of the Florida Retail Federation, said his group strongly supports the tax cut package. But he told the News Service of Florida that he wants to make sure consumers know about the potential savings.

"We really don't have a feel yet because it's new. And because we are on a relatively short schedule here with regard to the approval of the Governor," Shalley said.
"We're very appreciative of how robust the factors are. We just want to make sure that people are educated and that they get out and shop."
DeSantis originally asked lawmakers to provide a permanent sales tax exemption for over-the-counter pet medications, a one-year sales tax exemption for pet food and a one-year exemption for household items under $25. But the Legislature opted not to include those provisions in HB 7063, preferring to include those items in the disaster preparedness sales tax holiday.
So during the disaster preparedness holiday bags of dry cat or dog food worth $100 or less will be exempt, as will $10 cans of wet dog or cat food; pet medications up to $100; portable pet carriers worth $100 or less; can openers worth $15 or less; leashes, collars and muzzles worth $20 per item or less; food or water bowls worth $15 or less; cat litter up to $25 per bag; cat litter pans up to $15; pet waste bags up to $15 and pet beds worth $40 or less.
The following cleaning supplies and other household items worth $30 or less will also be exempt: laundry detergent; fabric softener; dryer sheets; stain removers; bleach; toilet paper; paper towels; paper napkins; tissues; soap; sunscreen and sunblock; dish soap and detergents; disinfectant wipes and sprays; hand sanitizer; and trash bags.
The sales tax holiday, however, doesn't apply to items bought in a theme park, hotel or airport.
If you forget or can't get to the store, or just need to restock later on during hurricane season, lawmakers included a second two-week disaster preparedness holiday later in the year. It'll run from Aug. 26 to Sept. 8 and will apply to the same items.
Economists expect the two holidays to save individuals $143.8 million.