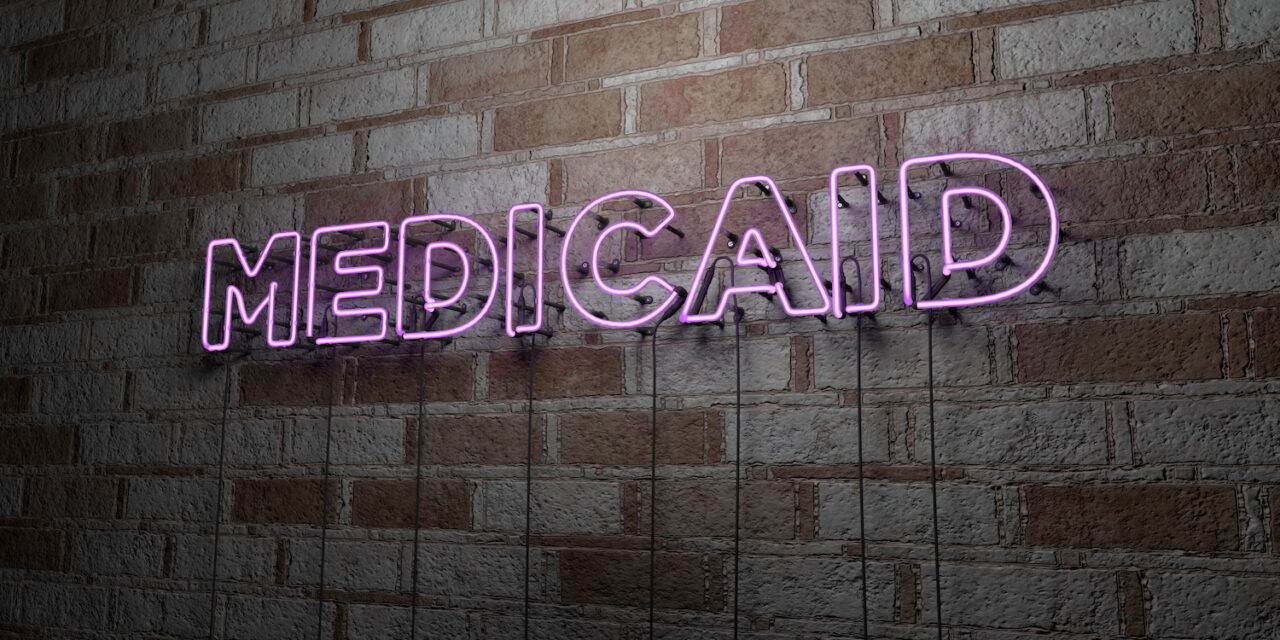 'The Governor is ultimately responsible for how this process unfolds.'
Fifty-two organizations are asking Gov. Ron DeSantis to "pause" the state's Medicaid disenrollment efforts long enough to review the process and to ensure Florida families are being made aware they need to apply for the safety net health care program.
The request comes after data showed that about 250,000 people were disenrolled from Medicaid in April, most of whom were purged from the program for procedural reasons.
The letter asks the DeSantis administration to halt its redetermination process and conduct an analysis of issues that might be preventing people from timely receipt of appropriate notices. The group said a pause will give the state time to fill vacancies at the Department of Children and Families, which is responsible for Medicaid redeterminations, and to provide the staff the training needed to avoid mistakes.
A report Florida was required to submit to the federal government shows that DCF reviewed determinations for 461,322 people in April of which 54% were terminated. Of those terminated 82% were dropped for procedural red tape reasons.
The state's report did not include additional details on the people who were disenrolled, such as their Medicaid eligibility category or whether they initially qualified for the Medicaid program because they are disabled, elderly, a child, or pregnant.
DCF did not reply to Florida Politics' requests for detailed information.
Florida is one of ten states that has not expanded Medicaid to low-income childless adults. Given that the coverage losses will be concentrated among children, parents, young adults, and new mothers, said Georgetown University Center for Children and Families Executive Director and co-founder Joan Alker.
Alker on Tuesday said 70% of children nationally are estimated to continue to qualify for Medicaid or what's known as the state children's health insurance program (CHIP), which in Florida is called KidCare. That means children in Florida shouldn't be losing coverage, though Alker worries they are.
"The Governor is ultimately responsible for how this process unfolds," Alker said during a Tuesday morning press conference. "Gov. DeSantis should commit to data transparency, releasing data — as many states are doing — in real-time, especially around children, and engage all available resources to ensure that Florida does not see its already high rate of uninsured children go even higher."
The "unwinding" of the Medicaid program comes after three years of a public health emergency due to COVID. During the emergency, states were precluded from kicking anyone off the Medicaid rolls. In exchange, the federal government contributed an additional 6.2% to help cover the costs of the care. 
DeSantis is expected this week to announce his campaign for President. And throughout the Legislative Session, he focused his efforts on a conservative agenda that included protecting businesses from lawsuits, passing tough new immigration legislation and a six-week abortion ban.
Much of DeSantis' national name recognition comes from his efforts to push back against the federal response to COVID-19.
With his eye on the White House, DeSantis announced earlier this year Florida would begin unwinding its Medicaid program and return it to pre-pandemic operations beginning April 1. 
In presentations to lawmakers this spring, DCF and Medicaid officials said they would begin their unwinding efforts by first removing people from the rolls they claimed both no longer qualified for and not using their coverage. The state would then focus its efforts on other groups. Medically complex children would be the last to be removed, they said.
Miriam Harmatz, the founder and director of advocacy for the Florida Health Justice Project (FHJP), said the state doesn't appear to be adhering to that plan.
FHJP has been gathering stories of people who have been disenrolle, including 5-year-old Penelope in Palm Beach County. Her mother claims she never received written notice that Penelope's Medicaid was going to end or why.
According to the FHJP website, Gillian learned her daughter was disenrolled after she took her to an occupational therapist appointment. Gillian told FHJP she has spent roughly $1000 in out-of-pocket medical costs for Penelope, who has a genetic disorder called Classic Galactosemia, in addition to epilepsy. Gillian spent the money on seizure medications which cost about $2000 a month.
Alker said Florida isn't alone with its high procedural disenrollment rates and that Arkansas and Indiana have also reported high procedural termination rates.
Conversely, she said, Arizona, had had a low procedural disenrollment rate.
Alker stressed that states with many red tape disenrollments should take time to see what is going on.
"Are families getting the renewal packet? Are they having trouble getting through to the call center as their eligibility has been properly assessed? States must engage all family-facing systems, schools, childcare centers, pediatricians, headstart programs and community-based organizations to connect with families," Alker said