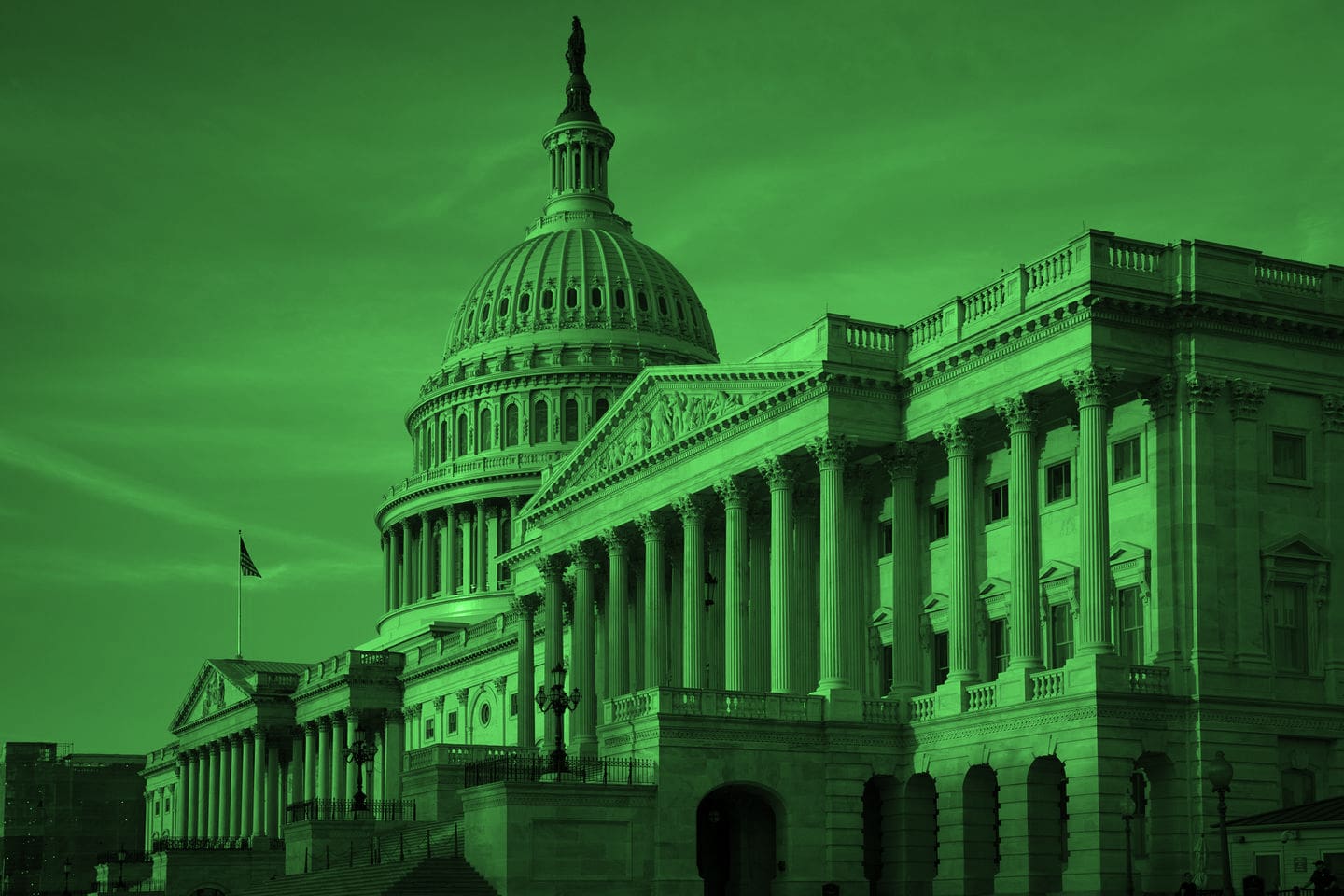 Final negotiations on a debt ceiling remain unresolved.
Debt debate
As May draws to a close, final negotiations on a debt ceiling remain unresolved.
And June brings increasing uncertainty about national default, as Treasury Secretary Janet Yellen said it appears "highly unlikely" the U.S. will be able to pay all its bills.
But President Joe Biden and House Speaker Kevin McCarthy both indicated a late Monday meeting at the White House proved productive.
So, what are the remaining sticking points between the Democrat and Republican leaders?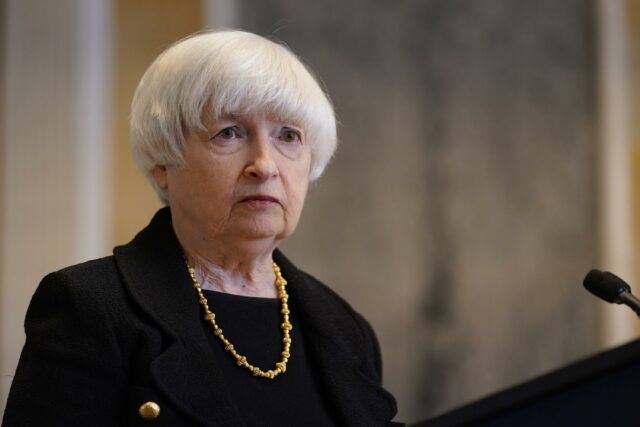 The public rhetoric increasingly surrounds work requirements on social welfare Republicans. But members of Florida's congressional delegation on both sides of the aisle signaled strong resistance to either side bending on that issue.
Rep. Matt Gaetz, a Fort Walton Beach Republican who has often criticized McCarthy from the Right, cheered the House leader on in talks and encouraged him to hold a line on the issue. "So great to see Speaker McCarthy fighting hard for WORK REQUIREMENTS," Gaetz tweeted late Monday. "Let's stay strong on this!"
But Democrats just as strongly encouraged Biden to defend programs.
"Thank you, President Biden! Hold the line against these leaders who want to strip away benefits from working people to pay for corporate tax cuts," tweeted Rep. Maxwell Frost, an Orlando Democrat.
"Putting food on the table is not up for political debate," tweeted Rep. Sheila Cherfilus-McCormick, a Miramar Democrat. "Instead of hostage-taking, MAGA Republicans need to help prevent a default on our debt."
Sen. Rick Scott has encouraged McCarthy to use the leverage of a House GOP majority to demand a fiscally conservative outcome. He maintained cuts in spending would be the only way to get soaring costs in the private sector under control.
"Bidenflation is costing Florida families $982 more per month," the Naples Republican tweeted. "And Democrats STILL want to raise taxes so they can spend more of your hard-earned money. I'm fighting to cut spending and lower taxes so we can bring down prices and grow the economy organically."
Strike out
A letter from Sen. Marco Rubio appears to have completely disrupted Pride Night at a Los Angeles Dodgers game.
But the lineup will go unchanged, despite a curveball thrown by Florida's senior Senator.
The Miami Republican sent a letter last week to Major League Baseball attacking the Dodgers for planning to award a Community Hero Award to a local chapter of The Sisters of Perpetual Indulgence.
"The 'sisters' are men who dress in lewd imitation of Roman Catholic nuns," read Rubio's letter to MLB Commissioner Rob Manfred. "The group's motto, 'go and sin some more,' is a perversion of Jesus's command to 'go and sin no more.' The group's 'Easter' ceremony features children's programming followed by a drag show where adult performers dress in blasphemous imitation of Jesus and Mary."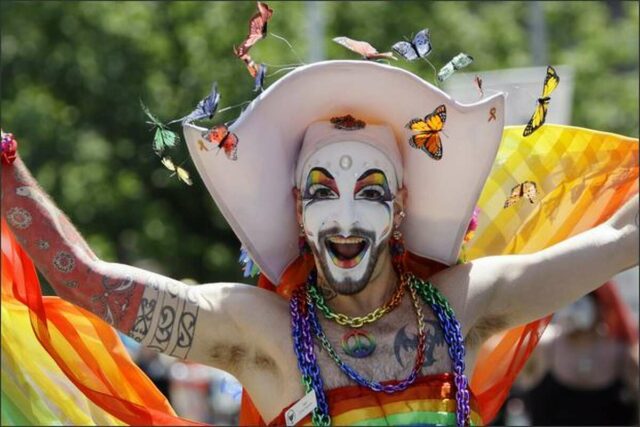 Rubio, who is Catholic, suggested the inclusion of the LGBTQ group flew in the face of inclusivity. And for a moment, the Dodgers bought in. The team dumped the Sisters. "In an effort not to distract from the great benefits that we have seen over the years of Pride Night, we are deciding to remove them from this year's group of honorees," read a statement.
Rubio's office cooed and claimed credit, issuing a news release stating, "Rubio Knocks Out Wokeism from the LA Dodgers."
But every other Pride group also on the roster called foul. U.S. Rep. Robert Garcia, a California Democrat who is gay, called for a boycott, as reported by The Advocate.
On Tuesday evening, the Dodgers took another swing and issued an apology to the Sisters. "We have asked the Sisters of Perpetual Indulgence to take their place on the field," a public statement read.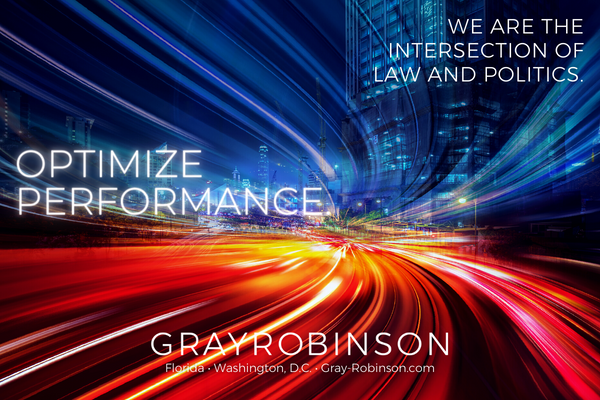 AI assault
Could artificial intelligence exploit children or seniors?
In the last week, Scott pushed for steps to protect both groups. The Naples Republican filed legislation last week that would prevent children from accessing AI features on social media without obtaining parental content.
The Artificial Intelligence Shield for Kids (ASK) Act would also require the Federal Communications Commission and Federal Trade Commission (FTC) to issue rules prohibiting a charge for parents who want to limit AI features from minors.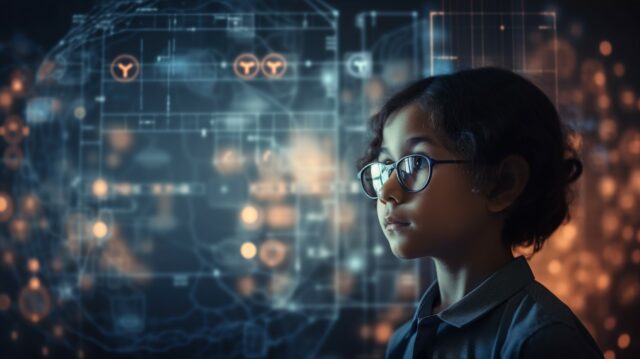 "I have long been a supporter of doing more to keep our kids safe online and as technology evolves, there is no doubt that we must do more to combat the emerging threats our children are facing every day on the internet," Scott said. "I have seven grandkids and I'm terrified by the lack of control available to parents when it comes to social media and AI. Every child is worth protecting and we should never make the job harder for parents. I urge my colleagues to support this bill to keep our kids safe."
Scott joined all members of the Senate Special Committee on Aging in sending a letter this week to FTC Chair Linda Khan seeking information on AI-based scams. That comes amid increased reports of AI being used to target seniors by impersonating relatives and seeking money.
Eliminating Alejandro?
If Republicans want a change in immigration policy, Gaetz says they must demand a change in leadership.
In a Newsmax panel, the Panhandle Republican said it's time to stop working with the Homeland Security Department and instead revamp it. He wants to impeach Homeland Security Investigations Secretary Alejandro Mayorkas.
In a discussion where pundits accused Democrats in the Biden administration of addressing the border crisis, Gaetz said the Republican-controlled House can't shirk all responsibility.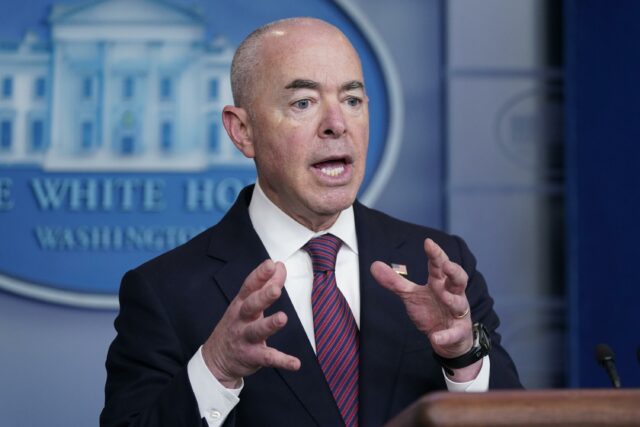 "We may not be serious either because we haven't impeached Mayorkas yet," Gaetz said.
He noted the House already took legislative action, passing an immigration reform package (one notably crafted by Florida colleague Rep. Mario Díaz-Balart). But Gaetz said forcing a change at the top of the Department would push the administration to shift its policies at the border. But he's not holding his breath.
"If Republicans are serious about the border, we should impeach Mayorkas immediately," Gaetz said, "and I'm ashamed to tell you, I don't think we have the votes to move that impeachment out of the Judiciary Committee, and that is weakness on the part of Republicans. This is happening on purpose, and we have to fight against it."
Landing the plane
Multiple members of Florida's congressional delegation have set about adjusting the Federal Aviation Administration's (FAA) planning process — and potentially clearing a path for a new air traffic control tower at Tampa International Airport.
Reps. Kathy Castor, a Tampa Democrat, and Scott Franklin, a Lakeland Republican, introduced a bill requiring transparency in the decision-making process on which facilities win funding for replacements.
"Our dedicated air traffic controllers help millions of travelers get to and from their destinations safely and efficiently every day, yet many are forced to work in substandard conditions inside deteriorating ATCTs," Castor said. "I'm thankful the aging control tower at Tampa International Airport, in my hometown, is set to be replaced after years of hard bipartisan work. As the FAA considers additional towers for replacement, made possible in part with investment in the Bipartisan Infrastructure Law, we must have transparency in every step of the decision-making process to ensure this critical funding reaches facilities that need it most."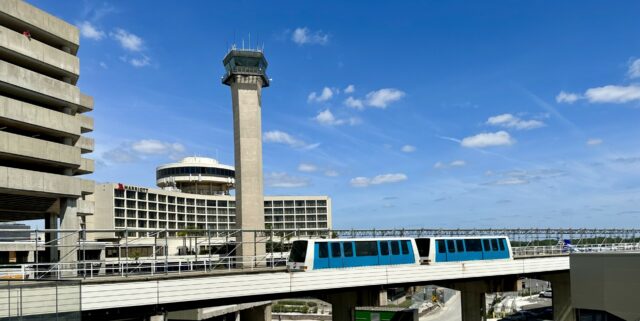 Franklin flew planes during his time in the Armed Services and stressed the value of modern towers.
"As a general aviation pilot and retired Naval aviator, I appreciate the critical need for fully functioning air traffic control towers," he said. "I'm pleased to see that the tower at Tampa International will be replaced. Full transparency in how the replacement process operates is a necessary part of this process as we address outdated facilities across the country."
Other introducing co-sponsors on the bill include Florida GOP Reps. Gus Bilirakis and Greg Steube, along with Michigan Rep. Hillary Scholten.
"While I'm thrilled Tampa International Airport is finally getting the new tower it needs, matters related to public safety should never be bogged down in obscure procedures for so long before being addressed," Bilirakis said. "I'm proud to work in a bipartisan fashion to bring transparency to the process for these necessary, and potentially lifesaving, infrastructure improvements."
Nuclear option
Nuclear power has generated an atomic level of energy for Rep. Byron Donalds. The Naples Republican filed five bills related to nuclear power, bringing his total contribution in the field this Congress to 15 pieces of legislation.
Dubbing the collection of bills for the 2023-2024 Donalds Nuclear Energy Package, he said the legislation holds the potential to change how the nation turns its lights on.
"Nuclear is a much-underutilized asset in the arsenal of American energy," Donalds said. "If we are to take the clean energy future of the United States seriously, we must consider a whole-of-government approach to implementing nuclear energy into our grid. My now 15-bill (and growing) nuclear energy legislative package promotes the cleanest and greenest source of energy at our country's disposal."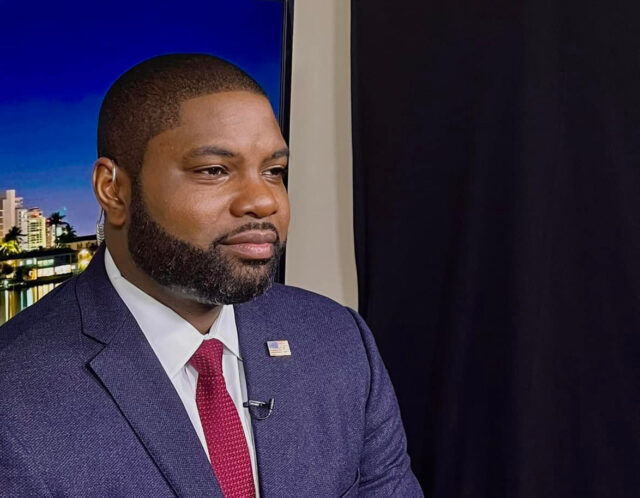 His most recent bills include The Strategic Nuclear Infrastructure Act (HR 3483), The Advancing Reactor Coordination (ARC) Act (HR 3484), The Avoid Our Adversaries & Buy American Nuclear Act (HR 3485), The Recoup American Nuclear Global Leadership Act (HR 3486) and The Advanced Nuclear Support Act (HR 3487). The bills deal with developing infrastructure, deploying reactors, establishing international alliances and facilitating trade strategies related to the high-tech energy source.
Haiti post filled
America's first Haitian American Congresswoman has criticized the Biden administration for slowness in addressing unrest in Haiti. But Rep. Sheila Cherfilus-McCormick voiced relief as an open Ambassadorship was filled.
"I am pleased that President Biden has announced his intention to nominate Dennis B. Hankins, Foreign Policy Advisor to the National Guard Bureau, to serve as U.S. Ambassador to Haiti," the Miramar Democrat said. "Deep instability continues to plague Haiti, creating humanitarian, security, and political crises that wreak havoc across the country. This announcement demonstrates that the Biden-Harris Administration recognizes America's responsibility as neighbors and allies of Haiti to respond to this volatility. I look forward to watching the confirmation of Foreign Policy Advisor Hankins in the U.S. Senate."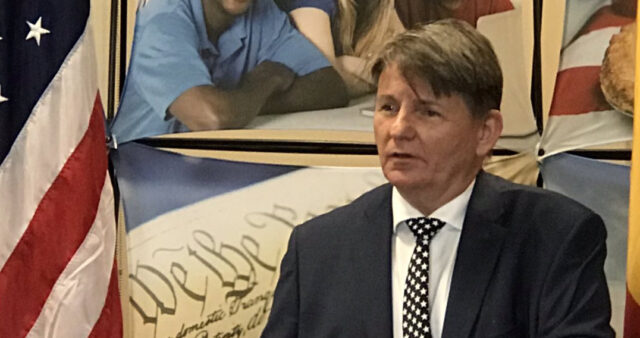 Hankins previously served as Ambassador to Guinea, a post he held since 2015. He also served as deputy chief of mission at the U.S. Embassy in Sudan.
Warrior rights
When the Veterans Affairs Administration denies coverage to veterans, Rep. Brian Mast wants any appeals to advance as smoothly as possible. The Stuart Republican introduced the Wounded Warrior Bill of Rights, legislation that would streamline and increase transparency in the Integrated Disability Evaluation System.
It's especially important to Mast, a former bomb specialist who left two legs in Afghanistan.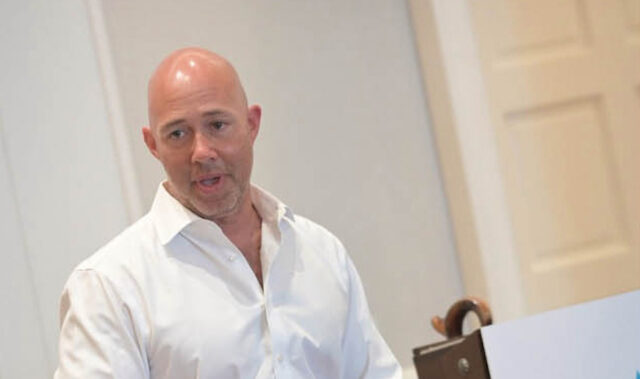 "When I was lying in Walter Reed, all of my time and energy was spent on recovery — learning to walk with two prosthetic legs and figuring out how I was going to continue to serve my country kept me plenty busy," Mast said.
"The last thing I would've had any patience for would have been trying to navigate the bureaucracy of medical separation. I want to make sure no wounded warrior ever gets stuck in this infuriating merry-go-round or is screwed over by nameless, faceless bureaucrats."
He introduced the bipartisan bill with Democratic Reps. Rick Larsen of Washington and Jimmy Panetta of Georgia, as well as GOP Rep. Cathy McMorris Rodgers of Washington.
Hard dox
Personal information on political actors becomes more easily accessible with each passing day. Rep. Debbie Wasserman Schultz wants to make sure information in the wrong hands isn't used to harm leaders and lawmakers.
She introduced the Doxxing Threat Assessment Act with Rep. Don Bacon, a Nebraska Republican. The bipartisan bill would require the Homeland Security Department to evaluate risks posed to national security and civilian privacy by the digital activities of terror organizations and others within six months.
"Extremists are exploiting our online platforms to spread private information and incite violence against vulnerable individuals and groups," the Weston Democrat said. "Arming our national security officials and law enforcement with knowledge of how these groups operate and for identifying vulnerabilities and preventing attacks is a first step to protect our communities from harm."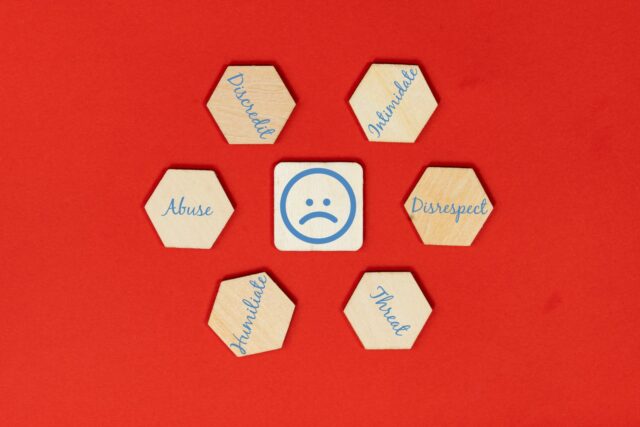 She expressed particular concern about the Boston Mapping Project, which publicizes the locations of Jewish organizations in the Boston area and has been endorsed by the Popular Front for the Liberation of Palestine. That has raised concerns from Jewish advocacy groups about the potential use of the information for domestic terrorism.
"Terrorists and foreign malicious actors have engaged in cyberharassment, doxxing, and digital threats for quite some time," said Anti-Defamation League CEO and National Director Jonathan Greenblatt. "Last year the Boston Mapping project, an antisemitic attempt to target and intimidate Jewish affiliated organizations across Massachusetts, including ADL, raised concerns about the threat of digital abuse, doxxing, and other malicious activities from at home and abroad."
Bacon said tools developed to bring information to Americans can too easily be used by hostile powers to bring harm.
"American citizens are threatened by nefarious actors who exploit the private information of others," he said. "This is a new frontier, and we need more information on the threat doxxing poses, as we have seen antisemitic groups weaponize the data of victims. Jewish citizens and businesses have been targeted by this doxxing. With more information, our law enforcement will be able to develop a more robust approach to the protections of Americans and their data."
Backing up Israel
Attacks on Israel by jihadi terrorist groups show a need for America to strengthen its support for the ally, according to Rep. Carlos Giménez. The Miami-Dade Republican filed two pieces of legislation that demonstrate symbolic and material support for Israel.
"For the past week we have witnessed how murderous jihadist terrorists have launched a full-scale assault on the democratic, Jewish State of Israel," Giménez said. "I am proud to introduce this legislation to reaffirm America's support for Israel and strengthen our security cooperation in the fight against global terror."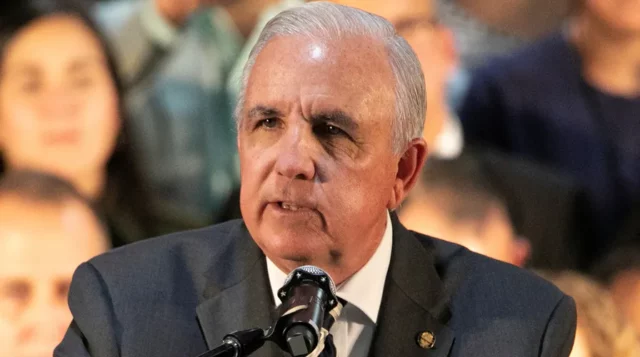 Violence increased significantly in the Palestinian-Israeli conflict this week, after the Palestinian Islamic jihad fired 1,000 missiles into Israel, prompting Israel to fire back in attacks killing three commanders. Civilians on both sides were killed in the volley of strikes.
Giménez filed the U.S.-Israel Cooperation Expansion Act (HR 3393), which would make it a permanent policy that Israel and America cross-train law enforcement personnel. Such efforts have taken place since the Sept. 11, 2001, terrorist attacks. The legislation would increase American support for the International Law Enforcement Academy, which is backed by an 85-nation coalition fighting transnational crime.
The Miami Congressman also filed a resolution (HR 409) condemning terrorist acts by Hamas, Hezbollah and the Palestinian Islamic jihad against Israel.
On this day
May 23, 1992 — "Haitian interdiction on the high seas" via Maryland Journal of International Law — President George H.W. Bush signed an Executive Order authorizing the Coast Guard to intercept boats en route to the United States and return their passengers to their country of origin without interviewing them to determine if they might qualify for refugee status. As a result of this policy, Bush was attacked as being inhumane and racist. Former New York Rep. Stephen J. Solarz likened it to the U.S. decision before World War II to turn away Jews fleeing Nazi Germany.
May 23, 1900 — "William Carney becomes first Black American awarded the Medal of Honor" via History.com — Recognized for heroically protecting the American flag during the Civil War, Army Sgt. Carney received the Medal of Honor, the nation's highest military decoration, on May 23, 1900. The first Black American service member to be given the award, Carney was born into slavery in 1840 Virginia. His family relocated to Massachusetts (reports vary on whether they were freed or escaped), and, in 1863, Carney joined the Union Army as part of the 54th Massachusetts Volunteer Regiment, the first Black regiment from the North to serve in the war.
___
Delegation is published by Peter Schorsch, compiled by Jacob Ogles, edited and assembled by Phil Ammann and Ryan Nicol.