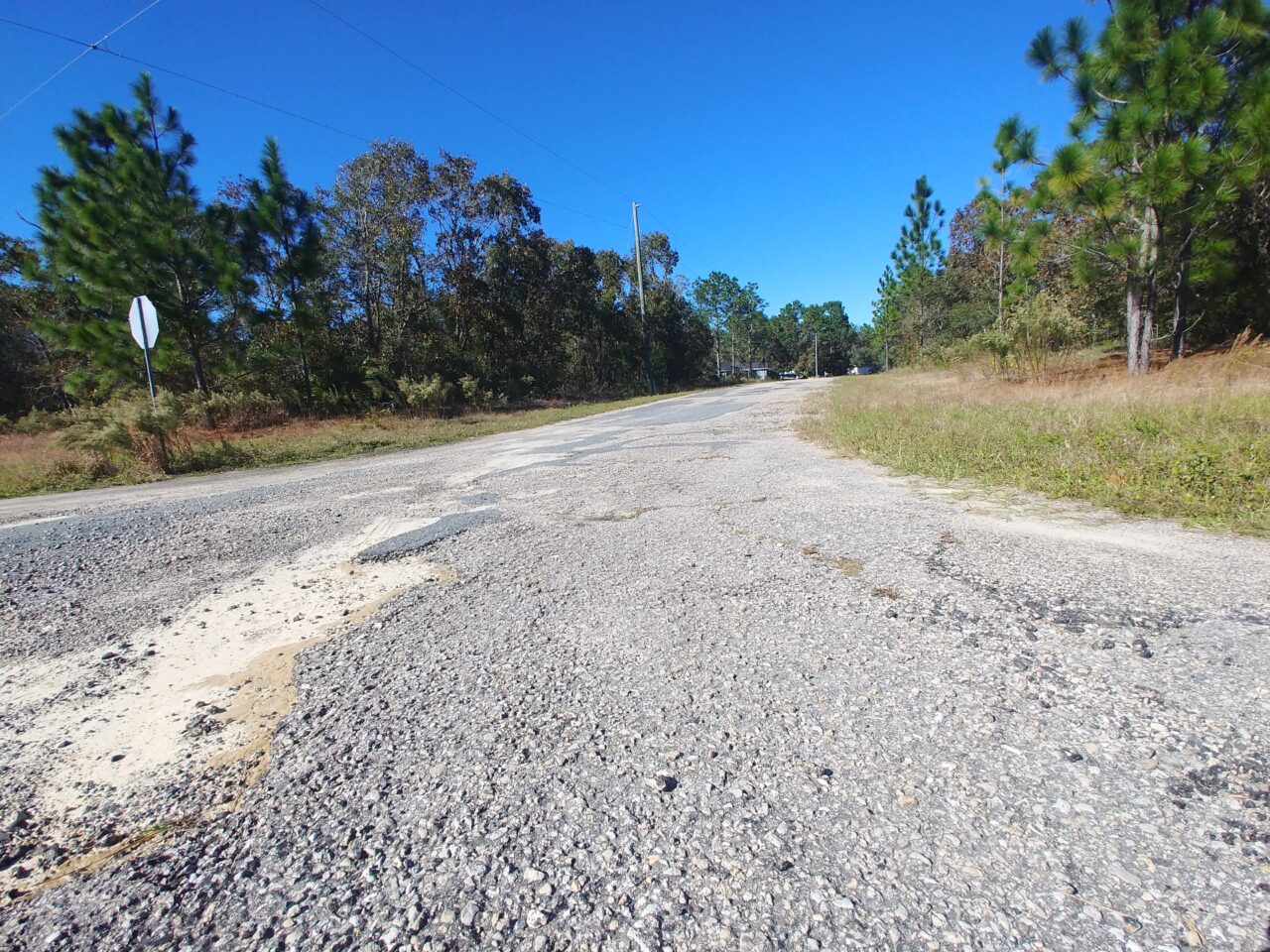 'We're just getting further behind.'
Citrus County Commissioners have a road problem. Actually, miles and miles of road problems.
They're the county's residential streets, particularly in the communities of Pine Ridge and Citrus Springs, which were built decades ago and are now deteriorating gradually. Their patches have patches.
Over the past 10 years, the county has increased annually the amount it spends on residential road resurfacing, from about $3 million to $8 million.
But the one thing Commissioners haven't done is develop a plan that gets ahead of the road repaving problem while finding a long-term funding source to pay for it.
Commissioners agreed during a Tuesday morning workshop to tweak the project formula so that more money pours into areas with the worst roads.
Citrus has 1,523 miles of residential roads, and 44%, or about 800 miles, are rated 7-10, the worst in the county (with higher ratings being worse).
The county doesn't pave worst-to-first; a density rule gives higher priority to streets with houses on them, which potentially leaves the worst rated roads out because no one lives there.
Chairman Ruthie Davis Schlabach, whose District 3 encompasses the largest share of poorly rated roads of the five Commission districts, said the density rule means the worst roads with few homes will only deteriorate further.
"The 7's are always going to jump the 9's. The 9's have no hope," she said, referring to road condition ratings. "We're never going to correct it."
Commissioners agreed, though, to direct a larger share of the total funding to District 3, including Citrus Springs and Pine Ridge, which has 38% of streets rated 7-10.
Public Works Director Mary Jensen said the county needs about $38 million annually to resurface and maintain all county roads, including collector roads that are funded through a partnership with the state.
Currently, the county adds $2 million annually through a bump in the property tax rate. Commissioners said they'd like to move toward a formula that "blends" other fees and taxes so that the property tax rate can be reduced.
Commissioners, though, are a year away from that. Commissioner Jeff Kinnard suggested that the board should stick with the current funding plan through 2024.
Commissioner Rebecca Bays said the county could borrow the money.
"It's costing us more and more," she said. "I don't think borrowing money is a bad thing. I don't know how we get ahead of the curve at this point. Doing it at $9 million a year doesn't fix it. We're just getting further behind."
Mark Svestka, representing the Pine Ridge Civic Association, said the county funding has been at least half of what it should be for residential resurfacing.
"You inherited that problem," he said, "and we live that problem."