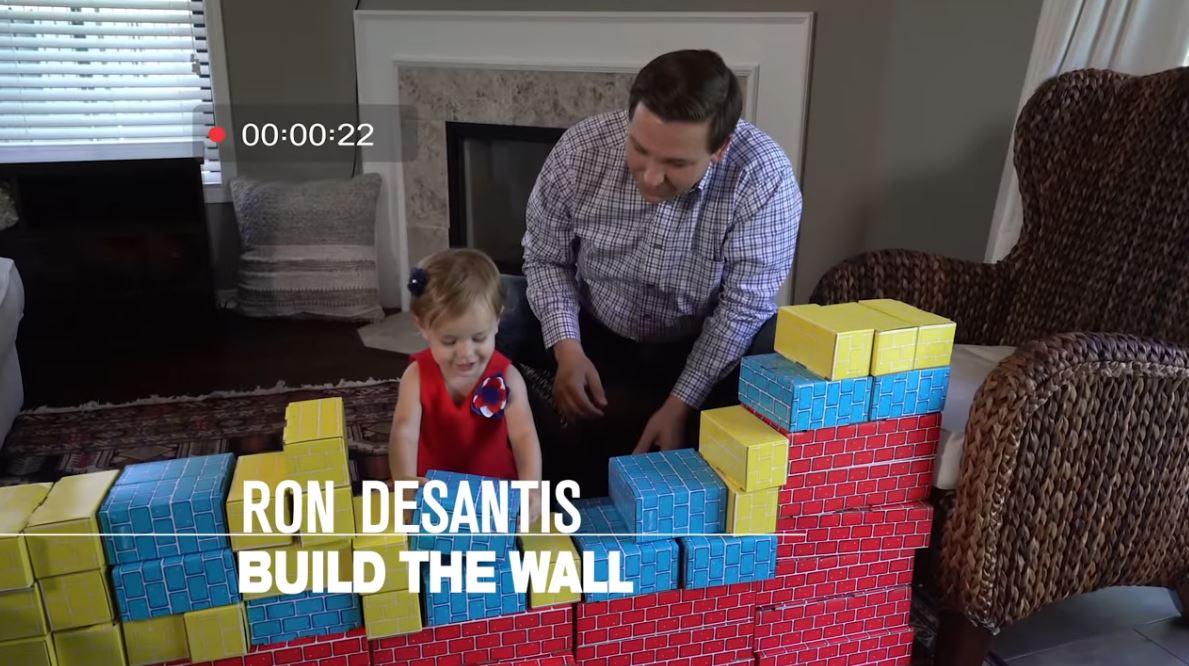 'It was a little tongue in cheek, but that was, you know, many years ago.'
It turns out the most famous ad of Ron DeSantis' political career was just a joke after all.
In an interview with John Stossel, DeSantis took aim at those who took seriously his ad from 2018's Primary campaign in which DeSantis acted like a Donald Trump mini-me by teaching one of his children how to "build the wall," and reading to another from The Art of the Deal.
"Well, if you watch that, I mean, you know, it was a satirical ad," said the Governor who was described in the spot as a "pit bull Trump defender."
"It was a little tongue in cheek, but that was, you know, many years ago."
DeSantis acknowledged the attention the ad brought him during his first run for Governor.
"I was running and we wanted to get some notoriety. And so I knew if we did that, that it would cause the press to go berserk, and what they would do is they would be outraged by it, but they would keep playing it and so people would see," he explained.
"I don't even know how much money we paid to run it, but the media ran it for us because they were so upset, you know, that it was a pro Trump ad."
The ad positioned Mr. DeSantis as the Trumpiest candidate in the 2018 field, reminding voters that he was endorsed over Adam Putnam.
"Everyone knows my husband Ron DeSantis is endorsed by President Trump, but he's also an amazing dad. Ron loves playing with the kids," said Casey DeSantis in the spot.
While the ad may have been satirical, the former President continues to emphasize that his endorsement got DeSantis elected.
"I got him the nomination. By the way, he could have never gotten the nomination. He would be working in either a pizza parlor place or a law office right now," he told Fox News' Sean Hannity in March.