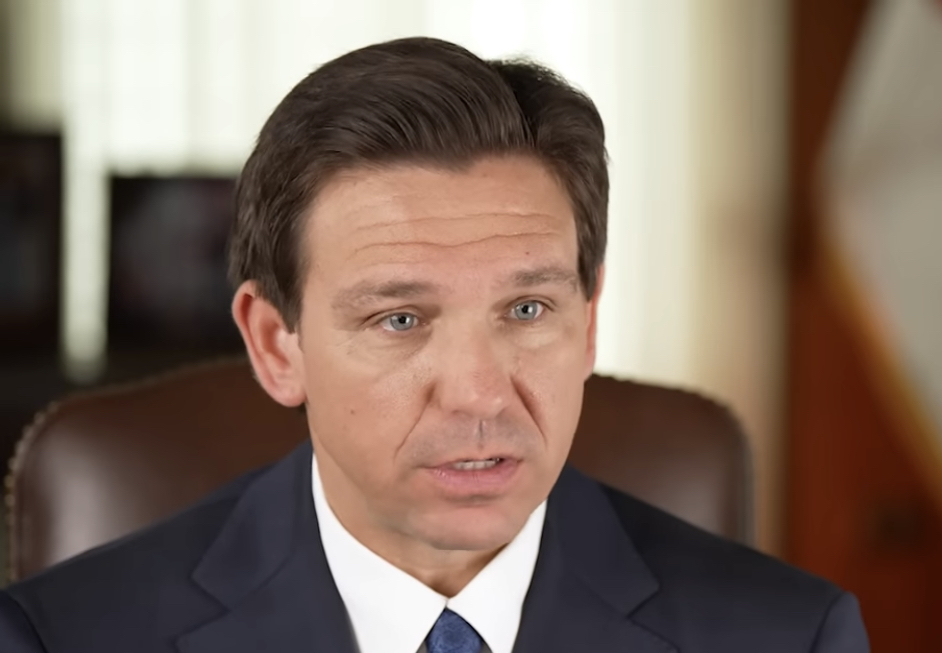 Heroin, fentanyl concern the Florida Governor.
Gov. Ron DeSantis isn't considering a truce in the war on drugs, if comments he made to John Stossel are any indication.
The Florida Governor suggested that "heroin" and "fentanyl" required an aggressive federal response, while rejecting Stossel's contentions that "prohibition" didn't work with alcohol a century ago.
"I think we're now in a new era with this, the rise of fentanyl and I think you have to be very, very tough when you're talking about the supply of fentanyl. And we do, we have strong penalties for that marketed to children, putting it into candy," DeSantis said, referring to Florida law.
"I think that there's opportunity to do more on interdiction, do more on holding the cartels accountable. But also we focus on the demand side," DeSantis said, citing "programs in schools" that discourage "experimenting."
Stossel, a libertarian by philosophy, then pressed DeSantis on the federal government's failed efforts to squelch alcohol sales. The Governor refused to draw a connection.
"I think the difference between that is the country had a proud tradition of drinking and it was just something that we had done from the very beginning. Then they tried to outlaw it and this had been something that had been part of the culture," DeSantis contended.
"Whereas I think you think of things like heroin and fentanyl and all this stuff, these have always been prohibited. So to legalize that, I think you'd end up seeing an increase in use and I think that would be bad," DeSantis added.
The Governor has arguably liberalized cannabis use in the state, rescinding guidance from predecessor Rick Scott that smokable marijuana should not be permitted soon after taking office.
Yet in another sign he is committed to a traditional approach to drugs, he is squarely opposed to legalizing adult use cannabis.
"What I don't like about it is if you go to some of these places that have done it, the stench when you're out there, I mean, it smells so putrid," DeSantis has said. "I want people to be able to breathe freely."