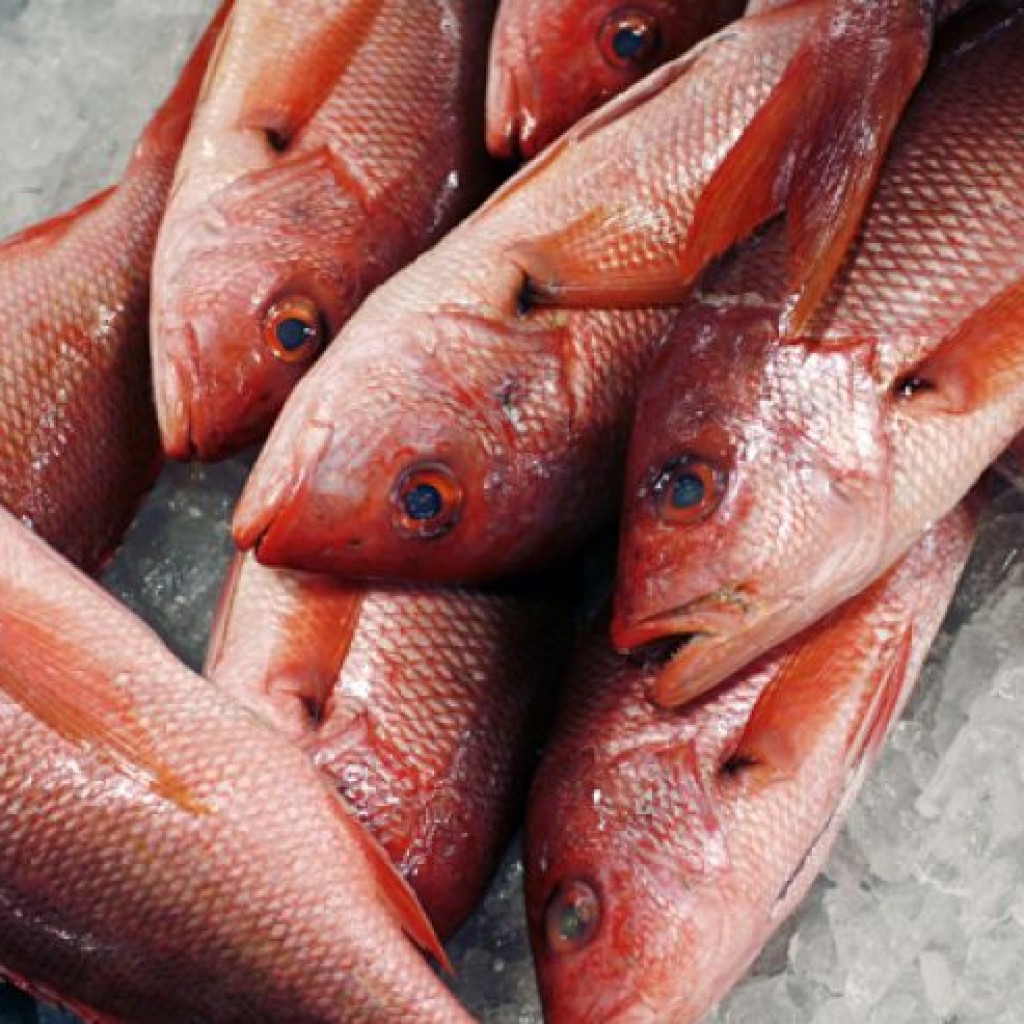 The old catch limits remain in effect for the time being.
Yes, Florida, there is a South Atlantic red snapper season, but blink and you'll miss it.
Despite continuing restrictions on harvesting the popular fish this year and in years to come, NOAA Fisheries announced a two-day recreational red snapper season for July 14 and 15, a Friday and Saturday.
Amendment 35 to the red snapper's federal fishery management plan, which the South Atlantic Fishery Management Council (SAFMC) approved earlier this year, hasn't gone official quite yet. That provides the leeway for a season to occur.
The recreational bag limit is one fish per person per day, but the captain and crew on for-hire vessels can retain the bag limit as well.
The amendment cuts the acceptable biological catch number from 53,000 fish to 28,000. The recreational annual catch limit declines from 29,656 fish to 19,119. The commercial annual catch limit goes from 124,815 pounds whole weight to 77,016, in one year.
These numbers virtually eliminate the possibility of a recreational season once they go into effect. The old limits, however, remain in effect for the time being.
There's not a lot of trust among some anglers regarding data that's driving these regulations.
"There were a lot of opinions in the public comment that this is a joke," Council member and seafood restaurant owner Laurilee Thompson said in March.
"It's not going to end overfishing, and we as a Council need to take some kind of positive action as quickly as we can to try to get some fish for people, so they can take them home instead of throwing them back in the ocean. I don't think Regulatory Amendment 35 is the answer."
The increasing severity of limits is meant to reduce the number of dead discards, which cause the red snapper to be considered overfished and undergoing overfishing. Federal law mandates NOAA Fisheries and its regional management councils develop and implement plans to end overfishing when it occurs.
"This Magnuson-Stevens Act, I understand it's been in play for quite a long time," Darrin Willingham, Vice President of the Jacksonville Offshore Sport Fishing Club, said at a local scoping meeting in January.
"However, I think we need to go back and look for the original garbage-in, garbage-out data that has sent this terrible snowball rolling. If you look at it, the whole reason everybody is considering this to be overfished is because of data that has been shown to be skewed data, inappropriate data, false data."
There is an incredible amount of red snapper in the waters from North Carolina's Outer Banks to the Florida Keys — especially off Northeast Florida — but they're too young to consider the fishery rebuilt, according to NOAA and SAFMC scientists.
That creates an environment in which anglers are regularly catching fish they can't legally keep, and indications that red snapper is crowding out other species in the snapper-grouper complex.
Regulators are currently working toward data collection methods and analysis that will allow for longer South Atlantic red snapper seasons, like those in the Gulf of Mexico.