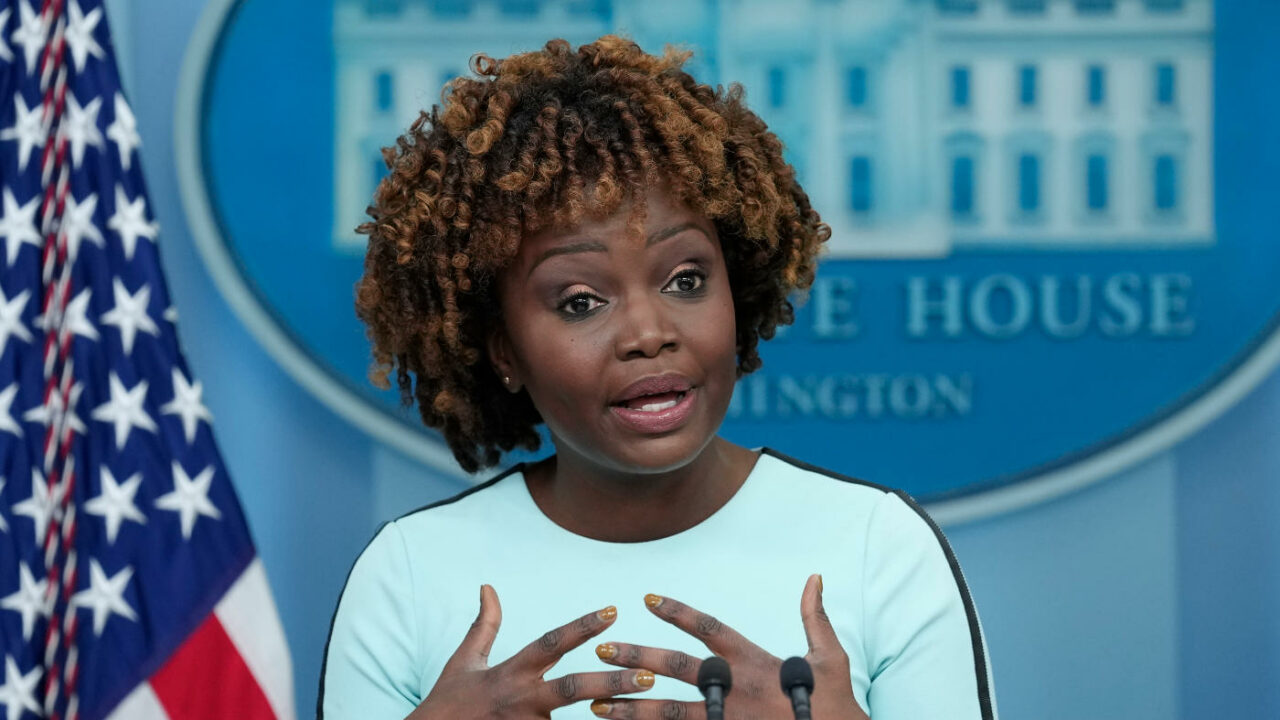 Karine Jean-Pierre did say Republicans have attacked 'diversity' and that the White House would remain 'outspoken.'
The Joe Biden administration stopped short of endorsing a "travel advisory" from the NAACP regarding Florida.
But in comments made at the White House, Press Secretary Karine Jean-Pierre endorsed the fundamental contentions at the heart of the warning from the civil rights group as well as one from the League of United Latin American Citizens (LULAC) last week, while vowing the administration would "continue to be outspoken."
"So I will let the NAACP and LULAC speak to their specific specifics of their travel advisories," Jean-Pierre said.
While the Press Secretary demurred from "commenting on travel advisories specifically," she was forthright in contextualizing them.
"Where we have been as an administration, as a White House, we've been outspoken about the impact of misguided policies advanced by Florida," Jean-Pierre said.
"Republicans in Florida have attacked diversity. They've attacked inclusion efforts. They've limited the teaching of Black history and they've launched attacks on the LGBT youth, immigrants, educators and women's reproductive freedom. That's what you have seen from lawmakers in Florida."
Jean-Pierre explained the White House would likely continue pushing back against Florida's policies as DeSantis mounts a run for President.
"This administration is going to, as we have for the past two years, continue to speak out against discriminatory policies pushed by state leaders across the country," Jean-Pierre said. "We've seen them across the country by Republicans, extreme Republicans, putting forth these, these, these policies that hurt Americans, that take away their freedom."
On Saturday, the NAACP Board of Directors issued a travel advisory urging people to avoid the Sunshine State.
"Florida is openly hostile toward African Americans, people of color and LGBTQ+ individuals. Before traveling to Florida, please understand that the state of Florida devalues and marginalizes the contributions of, and the challenges faced by African Americans and other communities of color," the advisory reads.
LULAC offered a similar caution for "Latinos traveling in Florida with family members to be cautious if they encounter law enforcement."