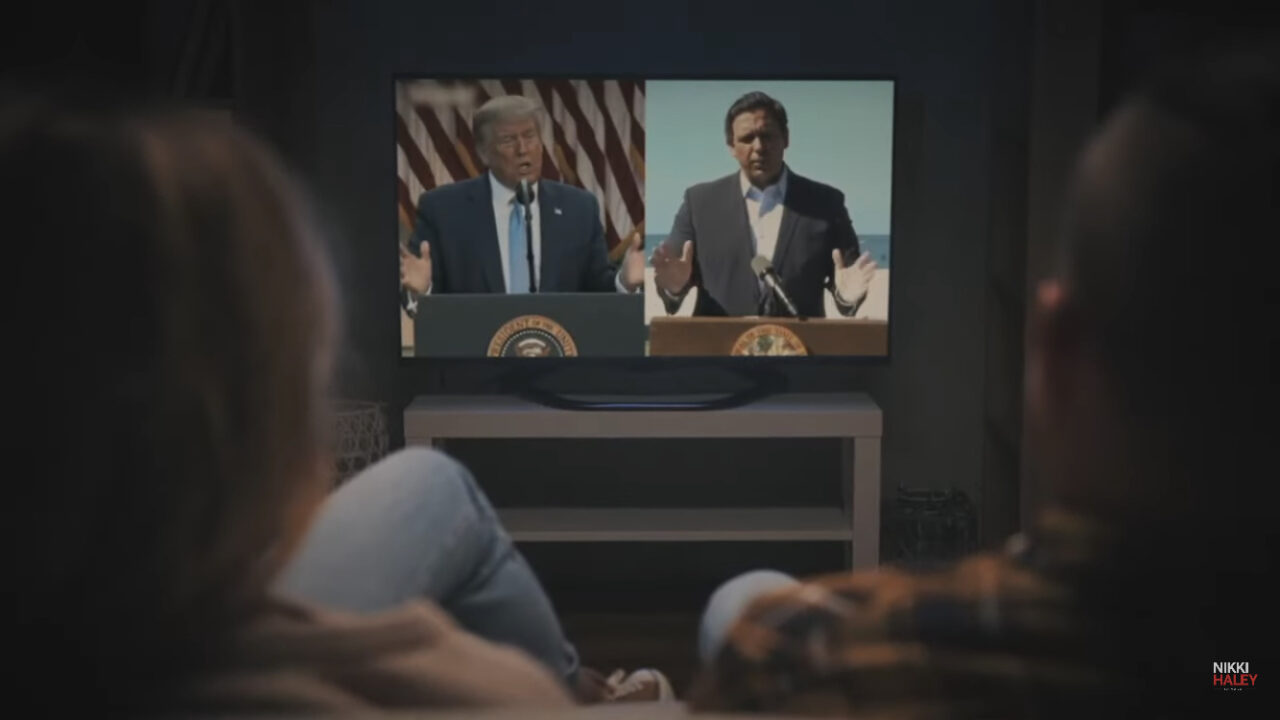 Ron DeSantis isn't getting credit for originality in this new video.
Former South Carolina Gov. Nikki Haley is welcoming Gov. Ron DeSantis to the 2024 presidential race with an ad arguing the Florida Governor is not ready for the big time.
Haley's campaign launched "A Choice, not an Echo." The two-minute-plus video borrows a phrasing from Barry Goldwater's 1964 campaign kickoff speech in making the point that DeSantis has often been a tribute act to Donald Trump.
"Whatever I want, he wants," Trump says in the introduction. Footage of the former President saying "you're fired" in the style of his character on The Apprentice then gives way to footage of DeSantis reading to his child from "The Art of the Deal" in a 2018 Trump-tribute campaign ad he has since said was "satirical."
The ad revisits DeSantis' framing of the Ukraine war as a "territorial dispute," a rhetorical blunder the Governor is still explaining away, before offering side-by-side shots of DeSantis appropriating Trump's hand motions, which eventually fade out into a graphic that proclaims, "America deserves a choice, not an echo."
That choice, of course, is Haley.
The spot uses footage from her campaign launch, in which she bemoans the growth of the national debt and vows to "stand with our allies, from Israel to Ukraine," offering a direct counterpoint to the muddled musings of Florida's Governor.
Haley clearly sees her road to the White House as running through DeSantis, and has made statements in the past that the Florida Governor is little more than an imitation of the former President.
"President Trump is right when he says Gov. DeSantis is copying him — first in his style, then on entitlement reform and now on Ukraine. … Republicans deserve a choice, not an echo."
See the new Haley spot below.