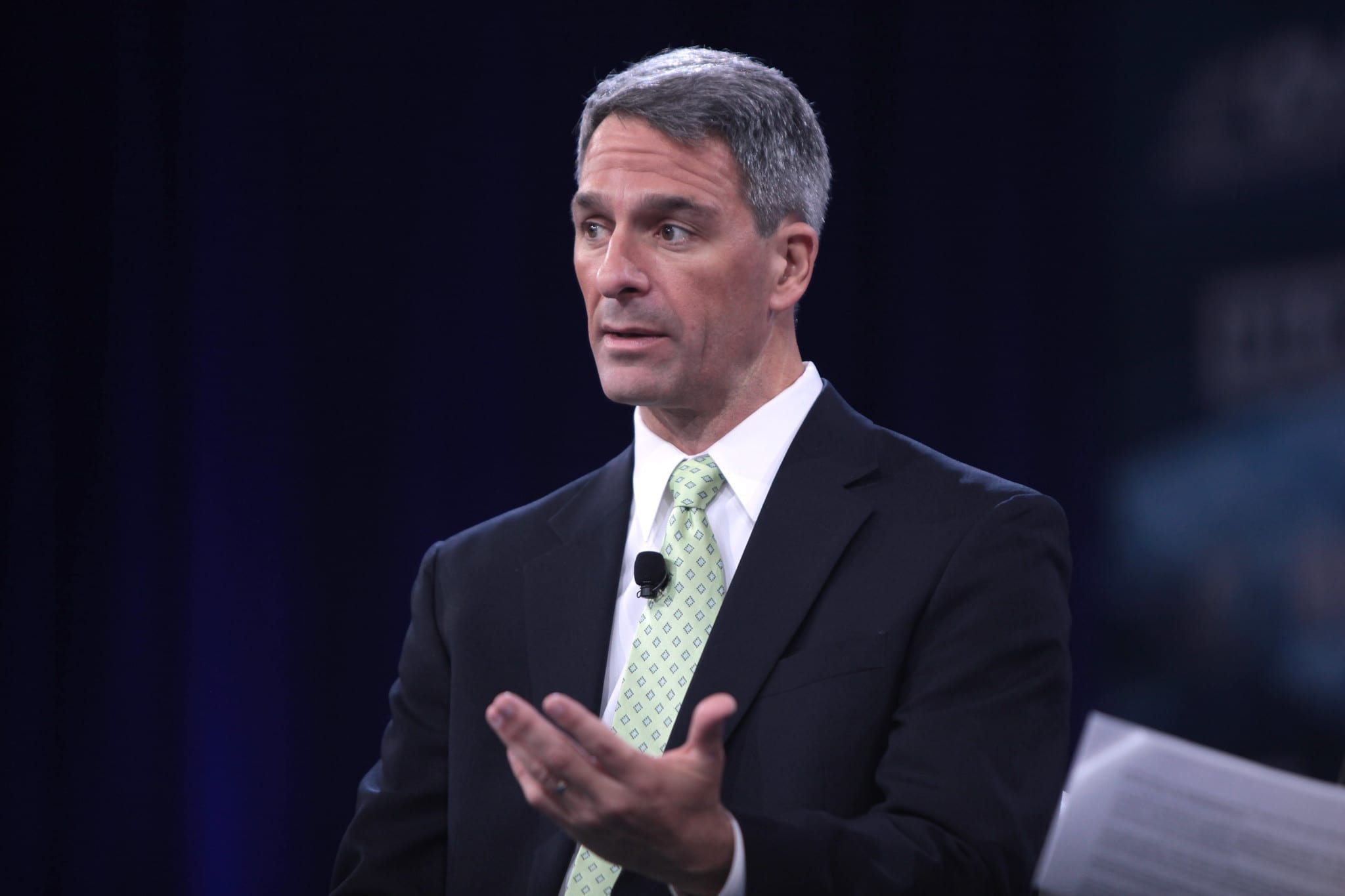 'We're preparing in all the states up through Super Tuesday.'
As things stand in the GOP presidential race, Donald Trump is a strong front-runner, and one rough delegate count reflects that.
Race to the White House posits that Trump is on pace to get 1,801 delegates, with 585 for Ron DeSantis. Yet the founder of the DeSantis-supportive Never Back Down super PAC believes the Florida Governor ultimately will win that battle.
"I led the delegate effort for Ted Cruz in 2016. I know you have to win the most delegates to win," said Ken Cuccinelli on Fox News.
"And we're not just preparing in the first four states. We're preparing in all the states up through Super Tuesday," he added. "That's about a third of the United States, including Texas and California, two of the biggest states in the country, and no campaign is doing that other than our super PAC in support of the DeSantis campaign."
Cuccinelli believes the DeSantis effort will be "better prepared to fight in every single state than any other campaign in history" with the "best leader to carry that fight forward in Gov. DeSantis."
"We expect to win every state," Cuccinelli added. "We may have some setbacks here and there, but we will be ready to go the distance."
Team DeSantis has held that Trump isn't "good at the delegate fight," as NBC News reported this month. The clear hope is that the ground game makes up for polling that has been brutal for DeSantis of late.
The FiveThirtyEight average of polls also shows that Trump leads DeSantis 54% to 21% on average, with former Vice President Mike Pence at 6% and former United Nations Ambassador Nikki Haley at 4%.
The RealClearPolitics (RCP) polling average pegs DeSantis at 19% support in the 2024 Republican Primary field, with Trump nearly tripling the Governor with 56% support.
Cuccinelli contended that the Governor is in a "favorable position," noting the polls were conducted before he got into the presidential race. He also believes that voters will reward DeSantis for culture war fights Trump hasn't engaged in.
"DeSantis is the only major candidate in America on either side who has fought these battles on the side of us and our children and hasn't backed down. President Trump is on the other side. He's been with Disney, he's been with Bud Light. Who knows, maybe he'll be with Target next," Cuccinelli said, referring to pressures the department store has faced over Pride merchandise.
"Target is afraid because of the sort of response that has been spearheaded in government by Gov. DeSantis," Cuccinelli added.