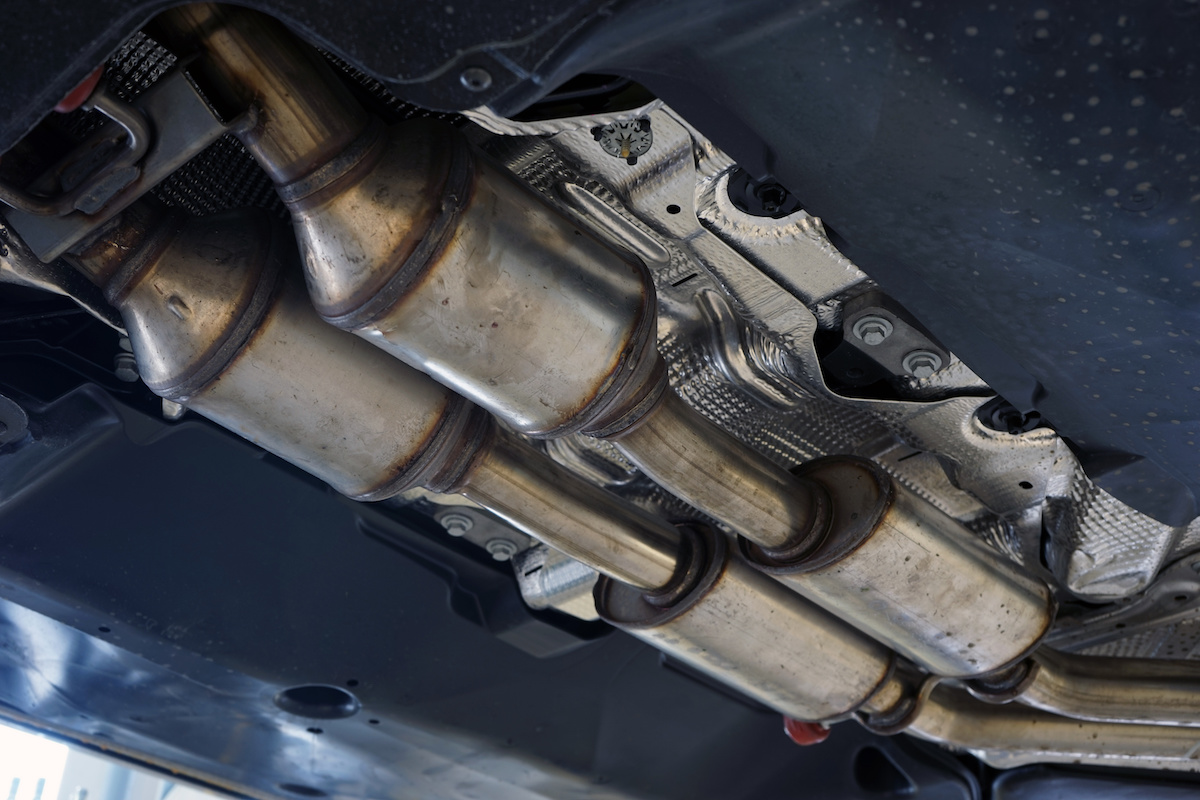 Gov. Ron DeSantis signed legislation limiting the sale of the care parts for the precious metals inside.
Gov. Ron DeSantis has signed the Catalytic Converter Antitheft Act (SB 306), which aims to stop theft of catalytic converters.
The legislation, carried by Sen. Jim Boyd, would limit secondary sales of the auto part. That's an attempt to stop chop shops from moving stolen converters on the black market.
Boyd, a Bradenton Republican, said on the Senate floor the theft of the devices has become a rampant problem.
"This is happening to cars in driveways, it's happening to fleets of vehicles in fenced yards, and even, even the Oscar Mayer Wienermobile fell prey to this a month or so ago," he said on the Senate floor.
While that colorful but true anecdote drew some laughs in the chamber, the problem is that the materials in the converters cost a good bit more than processed meats. The emissions control devices rely on a core with palladium and platinum, both rare precious metals, so stolen parts can go for $1,000 for the scrap.
The Senate passed the measure in a 39-0 vote, while the House OK'd it by a 110-4 margin.
The law goes into effect on July 1, at which point possession of a stolen catalytic converter will become a third-degree felony. It will be a second-degree felony to knowingly import, make or sell fake catalytic converters as well.
The change in statute also means a prohibition on recycling plants and scrap yards that buy catalytic converters from processing or removing materials from the parts within 10 days of purchase. That restriction won't apply to salvage motor part dealers or those purchasing the converters for use on vehicles.
The U.S. Justice Department reports theft of converters has been on the rise. The National Insurance Crime Bureau reported that theft claims for the parts jumped nationally from 3,389 in 2019 to 14,433 in 2020, a 325% one-year jump.