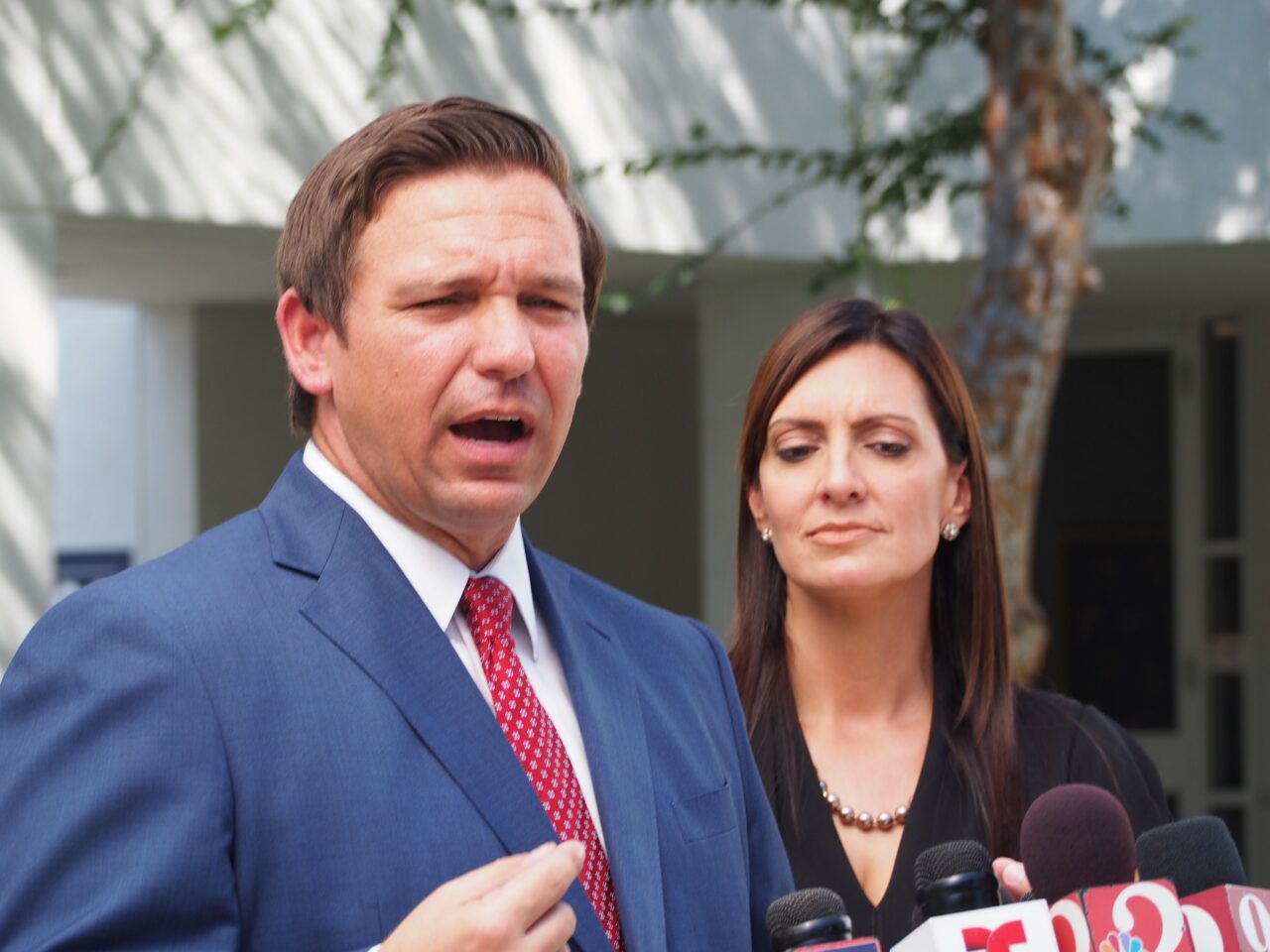 'Our Lieutenant Governor would take the reins.'
Though a sitting Governor running for President may strike some outside of Florida as potentially problematic, Ron DeSantis isn't worried.
In comments to Dana Loesch, DeSantis said Lt. Gov. Jeanette Nuñez would step in and ensure "continuity" if he takes the White House in January 2025.
"Our Lieutenant Governor would take the reins. Jeanette Nuñez, she's done a great job. She's been with us on all these different issues. And so you would see continuity in the Governor's Office."
Even if DeSantis somehow doesn't win the presidency, he acknowledges this is his last term.
"And regardless of that, I am term limited as Governor. So there will be a gubernatorial election in Florida in 2026. No matter what happens, there will be two candidates on the ballot. Not me," DeSantis said.
The Governor's vote of confidence for the LG is timely, given that she endorsed his run for President.
"He is guided by his convictions and principles. He does not waver in the face of adversity. Over the last five years, I've served as his Lieutenant Governor and I've watched him fight. No one has had a better front row seat to the depth and breadth of his courage," Nuñez said.
"Now America needs him. That is why I'm honored to unequivocally endorse Ron DeSantis for President. It's time to join together for the future of our great nation and meet this moment. He will never back down and he has only begun to fight."
Governors elected to federal office haven't always been so willing to relinquish the reins.
U.S. Sen. Rick Scott, elected in 2018, stayed on as Governor for several days in 2019, keeping Lt. Gov. Carlos Lopez-Cantera from holding the top job for a brief period of time. Scott was sworn into the Senate late due to that choice.