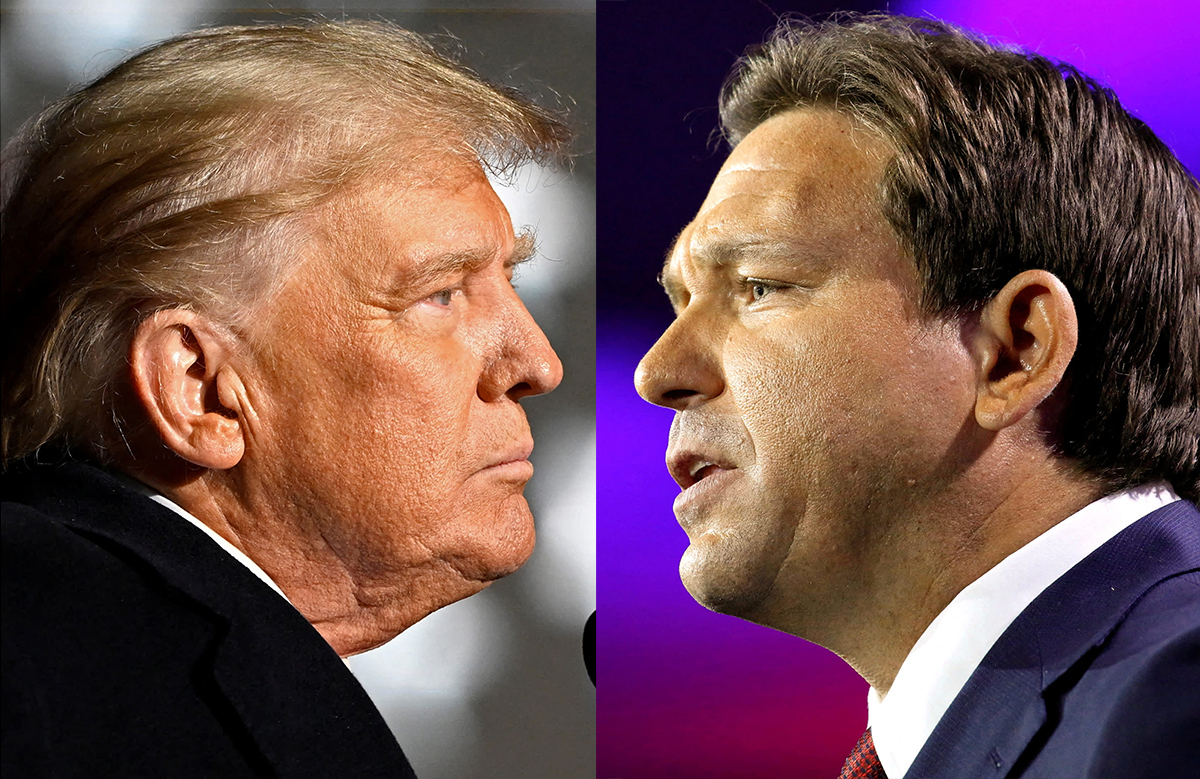 'They know that I'm more likely to win the election.'
Ron DeSantis explains Donald Trump's constant attacks on him as a recognition the Governor can win in 2024.
On Good Morning NH, the Florida Governor said the former President "knows" DeSantis has a "good chance to beat him" in the Republican Primaries.
"I think a lot of what he's doing is showing everybody that he understands that I've got a good chance to beat him because he doesn't criticize anybody else," DeSantis told host Jack Heath.
The Governor suggested that he alone threatens Trump because of his record in Florida.
"They wouldn't do that if they didn't think that I had a chance, because I think they realize I am offering folks a record of achievement that's second to none," DeSantis said. "They know that I'm more likely to win the election."
DeSantis then pivoted to Trump's assertions that he has not been successful as Governor.
"I mean, for him to say that we're not winning in Florida, no one has taken a state from being a swing state 4 and a half years ago to now being a red state in such a dramatic fashion. You can't find an example of that in the modern history of our country," DeSantis claimed. "We're proud of that."
The Governor also believes he is the better General Election candidate.
"At the end of the day as a leader, yes, I'm going to get Republican votes. You need that, but you can't just do it with Republicans. You've got to be able to win with independents, and we even peeled off democrats because we're addressing issues that people care about. So I think people are going to be able to see that."
From there, DeSantis contended that Trump was using attacks that Democrats might use.

"He's moving to the left attacking me, for example, for opposing an immigration amnesty that he supported when he was President for illegal aliens," DeSantis said. "And I did oppose it because I don't support amnesty."
"He also attacked me for voting against one of the bloated spending bills that he supported as President. And I agree, I don't think you should do those bloated bills," DeSantis added. "We're $31 trillion in debt and he added almost $8 trillion in debt in just four years as President."
DeSantis believes the "attacks" demonstrate that he was "right on those issues and (Trump) wasn't."