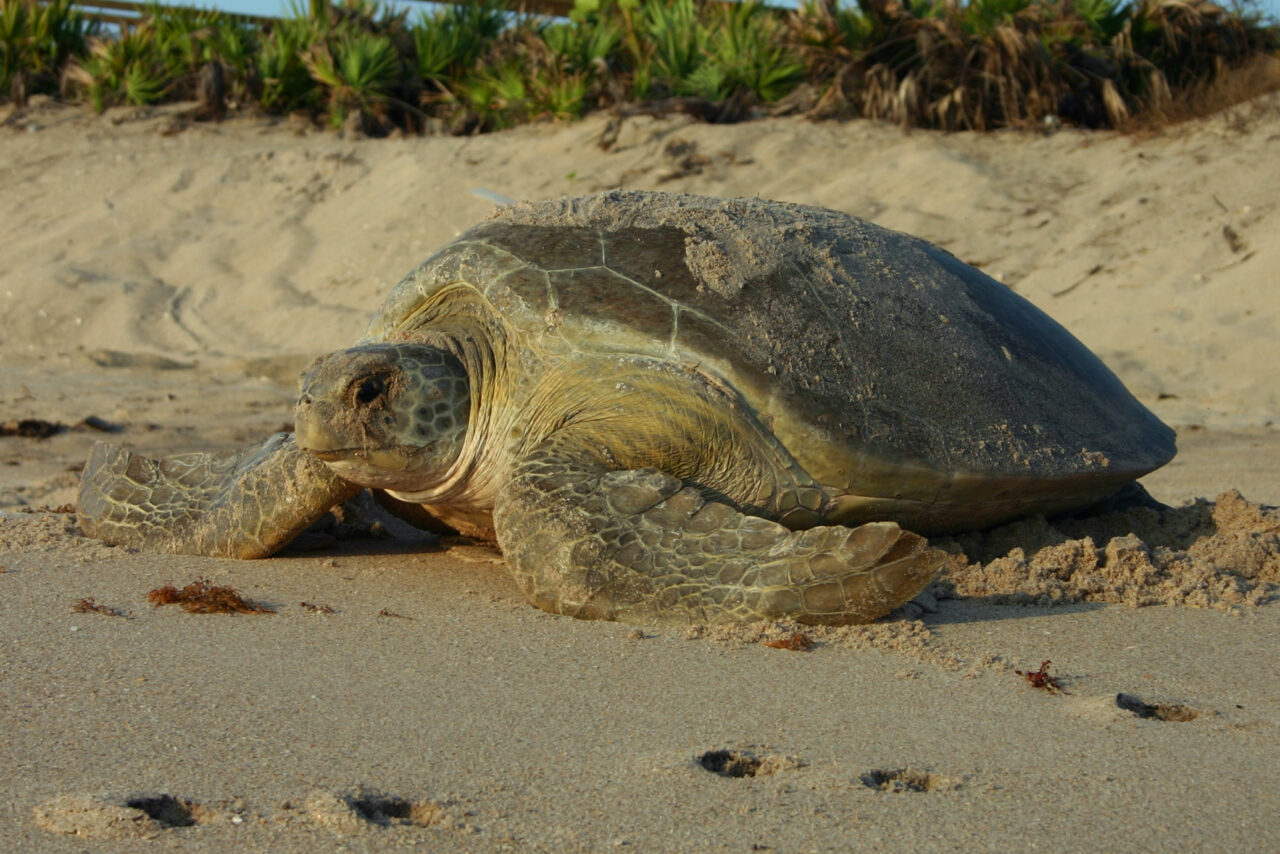 Florida had more than 150,000 sea turtle nests in 2022.
Sea turtles nest along beaches all along Florida's coasts, and wildlife officials want people to be turtle-aware when they head out to the state's many beautiful oceanfront locations.
It's important to keep a distance from nests and the turtles themselves. Should you encounter a sea turtle, it's advised to keep at least 50 feet away so you don't bother the turtle and cause them to swim back into the water instead of creating a nest and laying their eggs in it.
All sea turtle species have special protection and it's illegal to harm, harass, or kill sea turtles and hatchlings, or destroy their eggs.
Human activity on the beach in general can cause problems — anyone who digs holes into the sand should refill them before leaving the beach, because such holes present deadly hazards to nesting sea turtles.
Along with that, the Florida Fish and Wildlife Conservation Commission (FWC) suggests taking beach furniture at night, leaving the beaches clean and dark.
"Obstacles on the beach can prevent sea turtles from nesting," according to the FWC.
"Trash and other obstacles can also prevent sea turtle hatchlings from reaching the water once they emerge from their nests. Food scraps attract predators, such as raccoons and crows, that can prey on sea turtle hatchlings, as well as shorebird eggs and chicks. Litter on beaches can entangle sea turtles, birds and other wildlife."
Keeping lights off the beach is also quite important. At night, nesting sea turtles and their hatchlings use moonlight to navigate. Bright lights along the shore can distract them and lead to deaths. That includes flashlights without a proper red-tinted cover and mobile phone lights.
The sargassum already covering state beaches, with more on the way, also presents a problem for nesting sea turtles to maneuver on land.
Sargassum usually plays a beneficial role in the lives of sea turtles, as hatchlings swim uninterrupted for days to get out to thick patches of sargassum floating on the Atlantic. That is where they feed and grow until they're large enough to move on.
On nearly 838 miles of beach last year, there were 116,765 loggerhead sea turtle nests, 37,028 green sea turtle nests and 1,848 leatherback sea turtle nests.
FWC's Fish and Wildlife Research Institute (FWRI) coordinates work monitoring sea turtle nesting in Florida through the Statewide Nesting Beach Survey and the Index Nesting Beach Survey.
A spectrum of authorized permit-holders from federal officials down to local volunteers collect the data, and FWRI staff coordinates that, compiles and publishes it annually.
People looking for more ways to help can check out the FWC's "Be a Beach Hero" brochure. They can also report nest disturbances and any issues relating to a sea turtle in distress, or dead, to the FWC Wildlife Alert Hotline at 888-404-FWCC (3922).