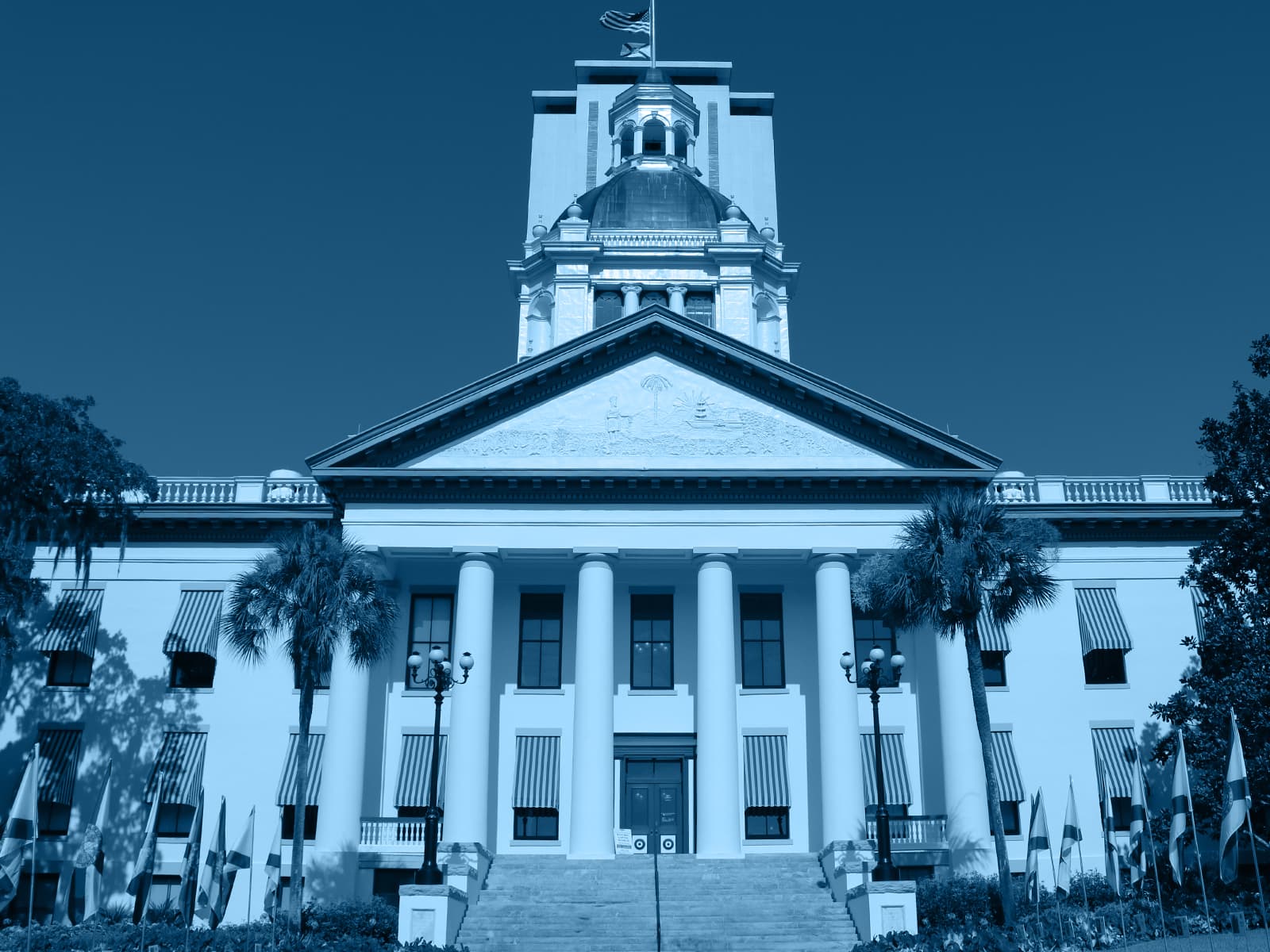 DeSantis signed a new crop of veteran-friendly bills into law.
Gov. Ron DeSantis started Memorial Day weekend signing legislation that will boost those called to military service through all phases of life, from giving them a hand them in pursuit of a college education to ensuring a uniform death benefit for the survivors of those killed during active duty.
"Florida is the most military and veteran friendly state in the nation and through this legislation, we are further supporting our military, veterans and their families with the resources they need while they are serving and after they have fulfilled their duty," DeSantis said, in a prepared statement.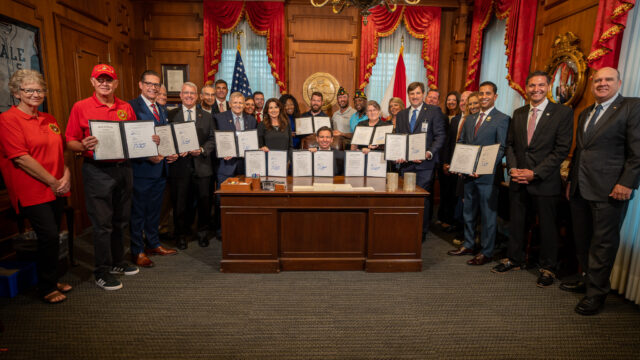 The new laws aimed at supporting veterans and current soldiers are:
— Legislation (SB 274) that allows combat veterans to get postsecondary course credit for the miliary combat medic training to be used toward a nursing education program, so they can earn their nursing education degree more quickly and with less expense.
— A measure (HB 139) that establishes the Office of Veteran Licensure Services within the Department of Health to help veterans and their spouses through the process of getting the appropriate health care license, as well as provide them with access, training, education, and employment in Florida's health care professions.

— Legislation (HB 485) that creates a Division of Long-term Care within the Florida Department of Veterans Affairs to oversee the operations of adult day health care programs. Senate committee testimony revealed these services are much in demand.
— A measure (HB 621) that increases the death benefit for all service members of the U.S. Armed Forces killed while on active duty. Currently, the state awards $75,000 to the survivors of service members if their death happened while performing their service, compared to the $25,000 paid to those survivors of active service members who weren't killed as they performed their duties.
— Legislation (HB 635) that creates the Veterans Dental Care Grant Program within the state Department of Veterans Affairs that will mean more dental care for veterans, 41% of whom describe their dental health as "fair" or "poor."
— Legislation (SB 732) that creates the Collegiate Purple Star Campus Program to support active-duty service members, veterans or their families as they attend a Florida college or university. The program helps them find resources, get priority course registration and assign a staff member dedicated to smoothing their path.
— A measure (SB 574) that makes it so those who receive military orders to live in government quarters to terminate a private rental agreement.
DeSantis also signed into law an expansion of the Florida State Guard (FSG) that will allow anyone yearning for a part-time military gig more options. The measure (HB 1285) means the FSG budget will grow to 10 times its current level, nearly quadruple in personnel, and become a permanent part of state government.
___
Coming up, the usual assortment of news, intel, and observations from the week that was in Florida's capital city by Peter Schorsch, Drew Wilson, Gray Rohrer, Christine Jordan Sexton and the staff of Florida Politics.
But first, the "Takeaway 5" — the Top 5 stories from the week that was.
—Take 5—
Rocky start: DeSantis formally launched his campaign Wednesday night during an online conversation with Twitter CEO Elon Musk that was replete with glitches. The long-term impact of the botched announcement remains to be seen but it didn't preclude him from being able to raise money. The DeSantis campaign confirmed Thursday night that it had raised $8.2 million in the first 24 hours after DeSantis entered the race. And the DeSantis campaign announced plans for a three-state blitz next week. He's scheduled to campaign Tuesday and Wednesday in Iowa. He heads to New Hampshire on Thursday and South Carolina on Friday.
Another one: Judge Meredith Sasso is the newest member of the Florida Supreme Court. DeSantis named 40-year-old Sasso, who had been serving on the 6th District Court of Appeal, to the bench this week. The appointment is DeSantis' seventh to the Florida Supreme Court since he took office. Two of those appointees, Robert Luck and Barbara Lagoa, were later tapped by then-President Donald Trump to serve on the federal 11th Circuit Court of Appeals, so DeSantis has named five out of the seven justices currently sitting on the Florida Supreme Court. Sasso replaces Justice Ricky Polston, who resigned on March 31 and was later named as General Counsel for Citizens Property Insurance Corp., a state-backed property insurer.
Jump-start the preparations: The semiofficial start of the 2023 Atlantic Hurricane Season is June 1, but a two-week sales tax holiday on disaster preparedness items will begin May 27. The tax holiday is part of HB 7063, a tax-cut package DeSantis signed Thursday. It lasts until June 9 and during that period shoppers won't pay sales taxes on a variety of disaster preparedness items, including flashlights up to $40; radios up to $50; tarpaulins at $100 or less; anchor systems or tie-down kits worth $100 or less; fuel tanks up to $50; small batteries — AA, AAA, C, D, 6-volt or 9-volt, not car batteries — up to $50; food storage coolers up to $60; portable generators costing $3,000 or less; and smoke detectors, carbon monoxide detectors and fire extinguishers up to $70 each. Many common household items and goods related to pets will be tax-exempt during this period as well.
Whole lotta litigation: Now that Session is over, the annual legal battles over controversial new laws are ramping up quickly. This week three lawsuits were filed within 24 hours of DeSantis signing into law a bill that imposes new restrictions and increased fines on third-party voter registration groups. Also, this week a legal challenge was filed to a new law that prohibits Chinese citizens from purchasing land near military installations or critical infrastructure. Finally, an Orlando restaurant filed a lawsuit against a new law that puts restrictions on drag shows.
Travel bans: The NAACP Board of Directors issued a travel advisory urging people to avoid the Sunshine State. The national group announced the ban after the Florida NAACP made a push for the advisory earlier this year. "Florida is openly hostile toward African Americans, people of color and LGBTQ+ individuals. Before traveling to Florida, please understand that the state of Florida devalues and marginalizes the contributions of, and the challenges faced by African Americans and other communities of color," the NAACP advisory reads. The Florida Legislative Black Caucus voted this week to stand with the civil rights group. Three Black Republicans Reps. Webster Barnaby, Berny Jacques and Kiyan Michael oppose the Caucus' position.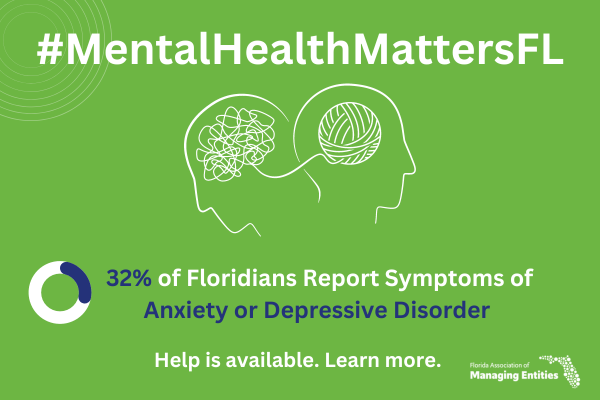 — Police Officer of the Year —
In June 2022, Cpl. Ritchie Revis of the Sebastian Police Department engaged in a high-speed chase after a reported kidnapper with two hostages, eventually catching up to the suspect and saving the hostages.
This week, Attorney General Ashley Moody named him Law Enforcement Officer of the Year for his efforts.
"I'm honored to present the 2022 Law Enforcement Officer of the Year award to Corporal Ritchie Revis for his valiant efforts to rescue kidnapping victims being held at gunpoint," Moody said in a released statement.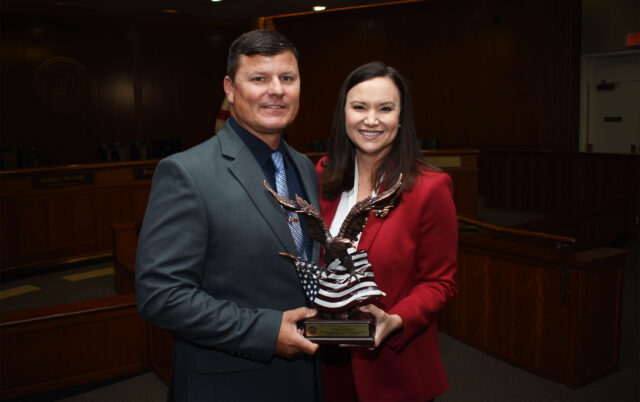 "Due to his courage and composure under pressure, Corporal Revis played an integral role in leading law enforcement in a dangerous pursuit of a criminal and saved the lives of two women. It is officers like Corporal Revis and everyone in Florida's law enforcement ranks that help us build a Stronger, Safer Florida."
Moody honored Ritchie and six other nominees for "going above and beyond the call of duty."
The other honorees were Officer Specialist Elisha Cernuto of the Florida Fish and Wildlife Conservation Commission, Detective Sergeant Nick Ferrara of the Gainesville Police Department, Special Agent Steven Harris of the Florida Department of Law Enforcement, Detective Daniel Melgar of the Boca Raton Police Services Department, Corporal Eldon Raines of the Dunnellon Police Department, Master Deputy Crista Rainey of the Flagler County Sheriff's Office and Trooper Toni Schuck of the Florida Highway Patrol.
— Jimmy's safety tips —
Chief Financial Officer Jimmy Patronis is cautioning Floridians to stay safe during the Memorial Day weekend.
"Memorial Day weekend is a great time to gather with family and friends and reflect on the heroism and bravery of the men and women of our armed forces who have paid the ultimate sacrifice while serving our country," Patronis said. "If you plan on hosting or attending a Memorial Day gathering, please keep safety in mind and don't let an enjoyable time grilling or boating turn tragic."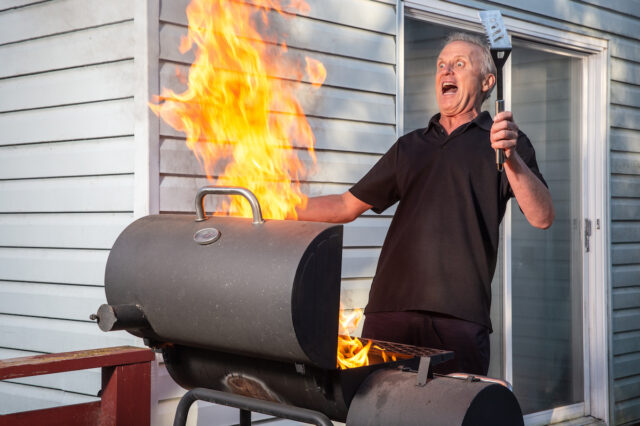 Patronis offered four main tips for the three-day weekend that is usually the kickoff to summer:
— Be Smart Around the Grill: This includes checking the tank hose and connections for propane grills. He also urges people to keep their grills from homes, overhanging branches and decks and make sure children are supervised and pets are on leashes while the grill is fired up.
— Never Boat Under the Influence: According to the United States Coast Guard, alcohol is a principal impacting factor in fatal boating accidents.
— Don't Drive Distracted: Memorial Day brings increased traffic on the roadways. Patronis urges drivers to remain focused and not to write or send any texts which take someone's eyes off the road and puts others in danger.
— Use Approved Sparklers: Each year, the State Fire Marshal's Office issues a list of approved sparklers. Patronis urges that people only use sparklers under close adult supervision.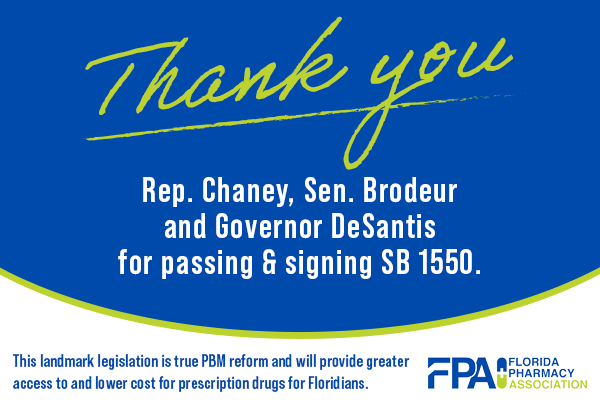 — GoFundYourself —
This week, the Governor signed a Patronis priority bill bolstering protections for insurance customers and cracking down on phony crowdfunding campaigns.
The CFO has long warned that fundraising drives on websites such as GoFundMe don't have the same backstops to prevent fraud as traditional charities and that fraudsters aren't above using those platforms to prey on people looking to help others in the wake of natural disasters.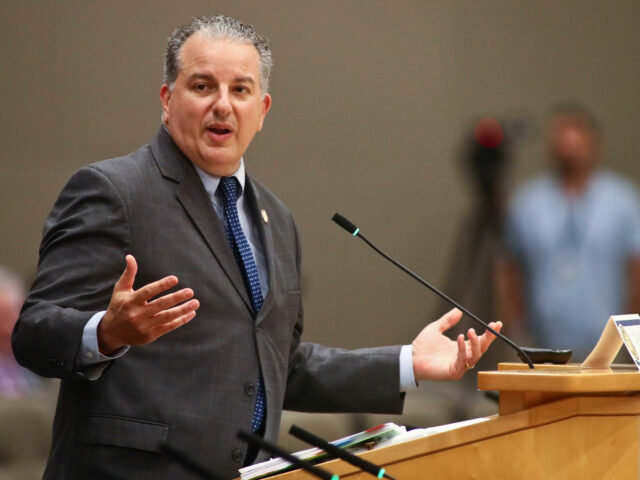 Notably, Patronis called on GoFundMe to direct donors to the Florida Disaster Fund, rather than potentially dubious fundraising pages, in the aftermath of Hurricane Ian.
The legislation passed by lawmakers and signed by the Governor (HB 1185) hopes to curb fraudulent post-disaster crowdfunding campaigns by requiring platforms to keep organizers' names, email addresses, phone numbers, and state of residence on file for at least one year and cooperate with law enforcement on investigations into phony campaigns launched during states of emergency.
"Every year we have worked to put consumers and policyholders first in Florida, especially following disasters. We learn something new from every storm, and in the aftermath of Hurricane Ian, I made it clear that fraudulent activity on crowdfunding sites will not be tolerated and that we would put forth legislation to bring these scams to an end and protect consumers," Patronis said.
The bill also includes provisions that require presale disclosures for solar panels that detail what consumers are buying and how it may impact their property insurance costs. It also changes contract requirements for public adjusters to ensure their and their consumers' financial motives are in sync.
"We are putting bad actors on notice that taking advantage of consumers in Florida will not be tolerated," Patronis added.
— Noms needed —
Agriculture Commissioner Wilton Simpson is seeking nominations for the 2023 Woman of the Year in Agriculture Award. He opened the nomination process Thursday, and it will remain open until Aug. 1.
The annual award recognizes the achievements of women who have made outstanding contributions to Florida agriculture, the state's second-largest industry.
"The Woman of the Year in Agriculture Award is a celebration of the exceptional women who have contributed to the continued growth and success of Florida's agriculture industry," Simpson said. "I encourage everyone to nominate deserving individuals who have made significant and lasting contributions to agriculture — their dedication, innovation and unwavering commitment deserve recognition."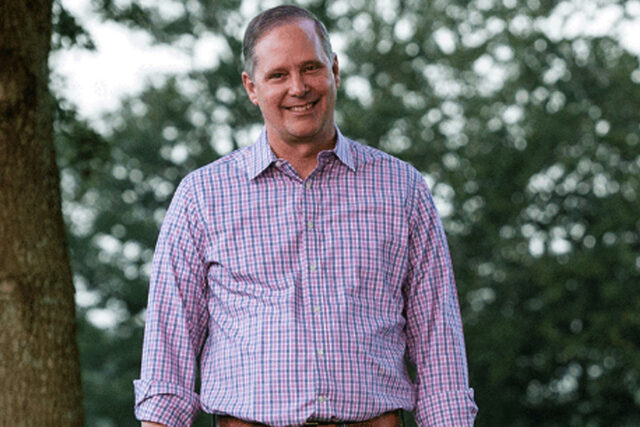 The award had been distributed since 1985. The Florida Department of Agriculture and Consumer Services with the Florida State Fair Authority is sponsoring this year's award. The winner will be presented with the award at the Florida State Fair in Tampa.
Previous recipients have come from a variety of agriculture industries, including cattle, vegetable farming, timber, citrus, row crops, equine, horticulture, tropical fruits, sugar cane, dairy, agricultural journalism, education and research.
To be considered for the 2023 award, nominees must be at least 25 years old; be actively involved in the agriculture industry; have been a Florida resident for the past 10 consecutive years; have a minimum of 10-years' experience in the agriculture industry; demonstrate professional or civic contributions to the community; and have made unique or outstanding contributions to the agriculture industry.
Nomination forms can be submitted online at FDACS.gov. Individuals may also download the form and mail it in.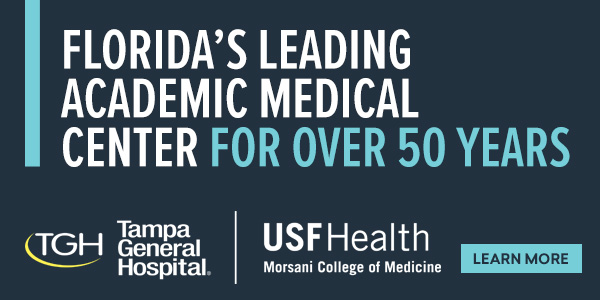 — Instagram of the week —
— The week in appointments —
Florida Supreme Court — DeSantis appointed Judge Sasso of the 6th District Court of Appeal to the Florida Supreme Court. Sasso, 40, graduated from the University of Florida in 2005 and earned her law degree there in 2008. After representing clients in the private sector, she served as Deputy General Counsel for DeSantis' predecessor, Rick Scott. Read the full story on Florida Politics.
Hillsborough County Court — DeSantis appointed Cory Chandler to serve as Judge on the Hillsborough County Court. Chandler, of Tampa, has worked as an attorney at Spector Gadon Rosen Vinci LLP since 2008. Previously, he was the owner of The Chandler Law Firm and before that an Assistant State Attorney in Florida's 13th Judicial Circuit. He earned his bachelor's degree from Florida State University and his law degree from South Texas College. Chandler fills the judicial vacancy created by the elevation of Judge Cynthia Oster.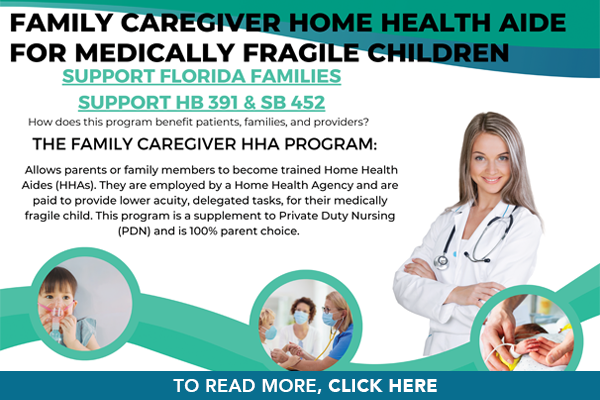 — ¡La Sonada Florida! —
Florida is drawing attention to the state's vibrant role in Latin music history.
Secretary of State Cord Byrd and the Department of State announced the launch of Latin Tour, ¡La Sonada Florida! on FloridaMusicTours.com. The website, which serves as an interactive guide to different music genres, points out that the state has been an incubator for major Latin musical talent including Gloria Estefan, Albita Rodriguez, Mau y Ricky and Pitbull.
"Latin music has flourished in Florida since the early 20th century and some of the genre's greatest musicians and most famous recording studios have roots in our state," said Byrd. "Through ¡La Sonada Florida! on Florida Music Tours, we are excited to share the rich history of Latin music in the Sunshine State and places where the music is still thriving today."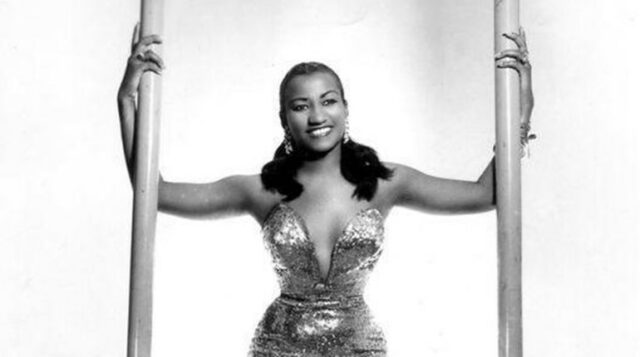 The Florida Music Tours website, which already had sections on the blues and rock n' roll, now includes information on Latin musical history in the state as well as pages dedicated to a long line of musicians and performers including the famed Queen of Salsa Celia Cruz who died in 2003.
While Cruz never officially lived in Florida, she had deep ties to Miami and, in accordance with her final wishes, her body was flown to Miami for a two-day viewing before she was taken to her final resting place in New York.
— That's a lot of money —
Forty million dollars in loans have been promised to 14 Florida small businesses through the Florida State Small Business Credit Initiative (SSBCI) 2.0, the Department of Economic Opportunity announced.
The money has stimulated more than $137 million in private capital lending and has helped create or retain more than 340 jobs for Floridians.
DEO announced earlier this year the availability of $142 million in new capital for small businesses and startups through Florida's SSBCI program. The money is available after the United States Department of the Treasury approved DEO's request for $488 million in funding.
The Treasury is awarding the money in three phases, the first of which is $142 million.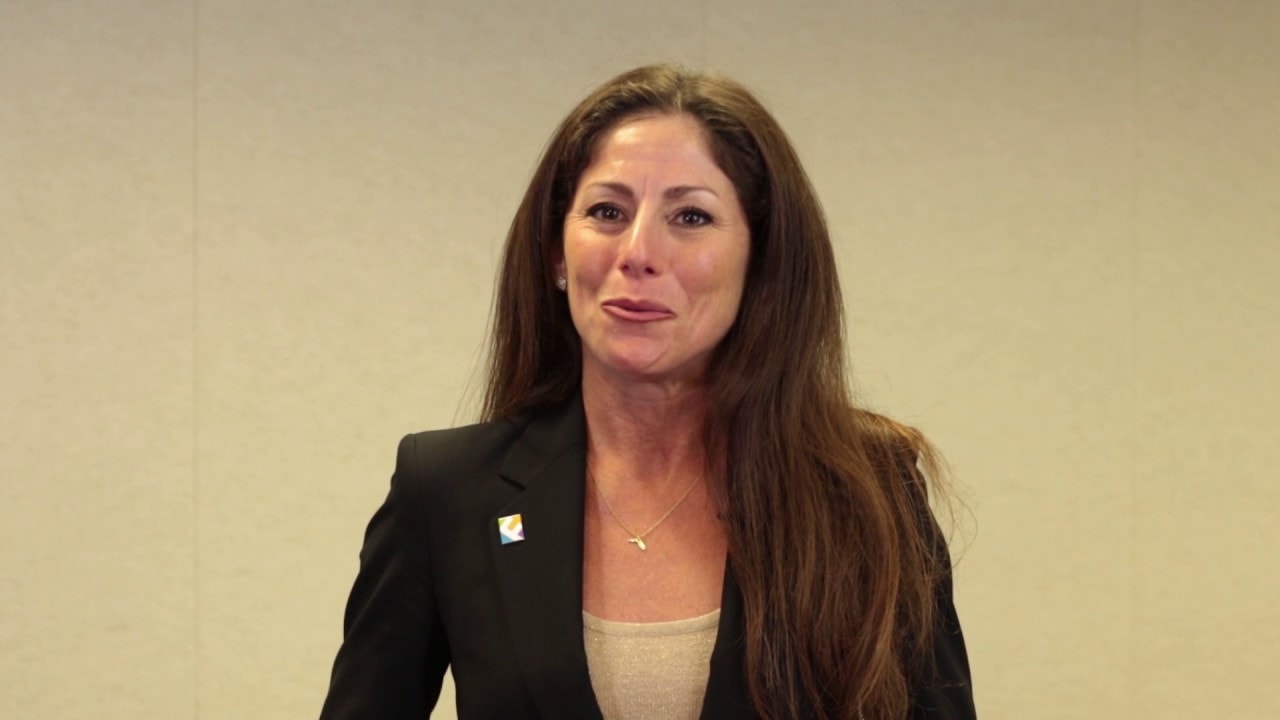 "Under Gov. DeSantis' leadership, Florida continues to work urgently to deliver small business and job creation resources into the hands of small businesses, communities and economic development partners," said Acting DEO Secretary Meredith Ivey. "For many of Florida's nearly 550,000 small businesses — the employers of more than 5.1 million Floridians — programs like SSBCI 2.0 can help employers expand operations and jobs."
SSBCI connects businesses with access to capital they may not otherwise be able to obtain.
"Florida's small businesses employ more than 5.1 million Floridians, nearly 60% of our workforce," said Florida Secretary of Commerce and Enterprise Florida President and CEO Laura DiBella. "I'm grateful to partner with DEO, lenders, and other small business networks like the Florida Small Business Development Center Network to connect with new and expanding small businesses, help them scale, leverage resources and ultimately elevate Florida's workforce."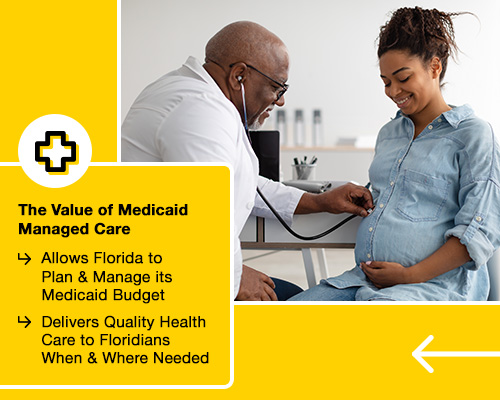 — No better time —
The Florida Division of Emergency Management has a message for Floridians: Don't put off until tomorrow what you can do today.
As hurricane season approaches, FDEM is encouraging Floridians to sit down and make a disaster plan, then head to the store to get all the supplies needed for their hurricane kits.
Those who act now will even save a few bucks on the essentials — today through June 9 many hurricane preparedness items such as flashlights, tarps, radios and batteries will be exempt from sales tax. The sales tax holiday was included in the tax cut package signed by DeSantis earlier this week.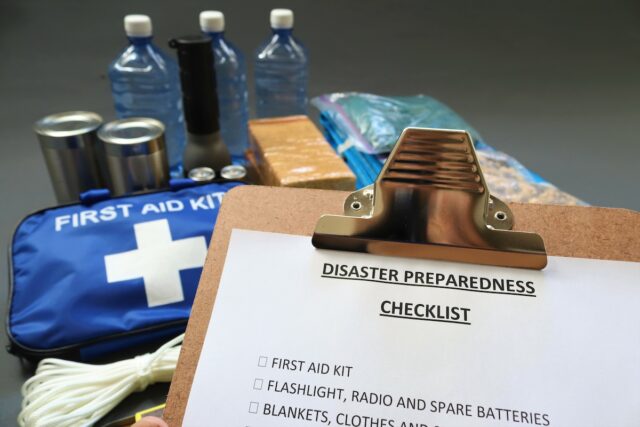 "I want to thank our Governor and the Florida Legislature for their commitment to making disaster preparedness affordable and accessible to all Floridians," said FDEM Executive Director Kevin Guthrie. "I encourage residents to take time now to finalize their disaster supply kits and take advantage of these tax holidays in preparation for hurricane season."
Florida Department of Revenue Executive Director Jim Zingale added, "As we saw last year with Hurricane Ian, a disaster can bring a host of needs to people in its path. Advanced preparation can help keep people, homes, and pets safe when disaster strikes. The 2023 Disaster Preparedness Sales Tax Holiday helps Floridians save money while gathering essential supplies."
FDEM is saving Floridians the trouble of making a shopping list by posting its recommendations online. DOR, meanwhile, has prepared a rundown of what items will be tax-exempt for the next two weeks.
— County comparison —
Florida TaxWatch released a report this week comparing Florida's 67 counties on property tax revenues, population and more.
"The state of Florida relies heavily on local governments to provide services to its residents, with the state's counties, cities, school districts and special districts raising and spending more money combined than the state government," Florida TaxWatch President and CEO Dominic Calabro said in a released statement.
"Since local taxing and spending heavily contributes to state government operations, it is important for taxpayers, policymakers, and elected officials to understand how levels of taxing and spending vary in different jurisdictions across the state."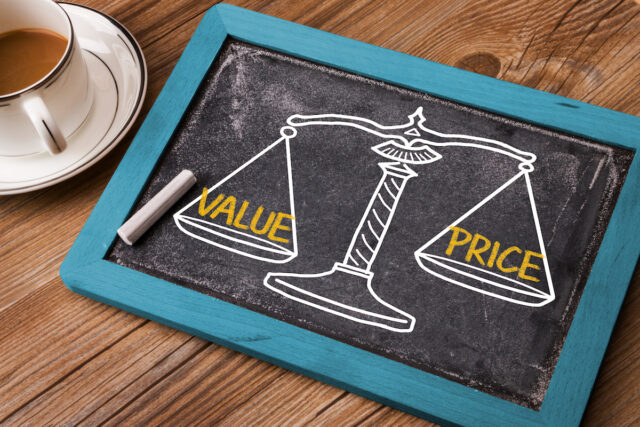 Among the findings in the report, Walton County recorded the highest growth in property tax revenues since 2012 at 201%, with Washington County the lowest at 7.2%. Walton County also has the highest per capita property tax revenues at $4,096 for the 2022-2023 fiscal year. Union County's per capita rate was the lowest at $355.53.
Overall, the 67 counties, more than 400 cities and municipalities and 1,300 special taxing districts spend more than $137 billion per year.
"This report provides useful information for hardworking Floridians, so they will have the information necessary to make assessments of the government they pay for and consider what's best for themselves and their families," Calabro said.
Click here to read the report.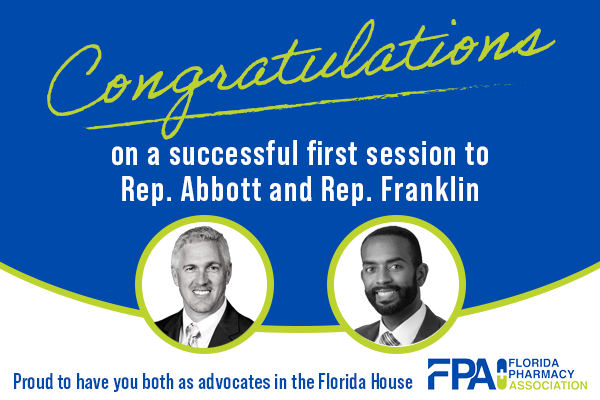 — Food is life —
Don't call it a "food pantry."
UF Health Jacksonville offers 200 of its food-insecure patients access to a food pharmacy, where they can access healthy foods.
Anne-Marie Knight, vice president of Community Engagement and Chief Diversity Officer for UF Health Jacksonville, said the program is made possible through a collaboration with Feeding Northeast Florida, which provides healthy goods and the Florida Blue Foundation, which provides the funds needed to operate it.
The hospital is one of the largest safety net providers in the area. Knight said the hospital chose 200 patients with complex medical conditions and whose records included they were food insecure.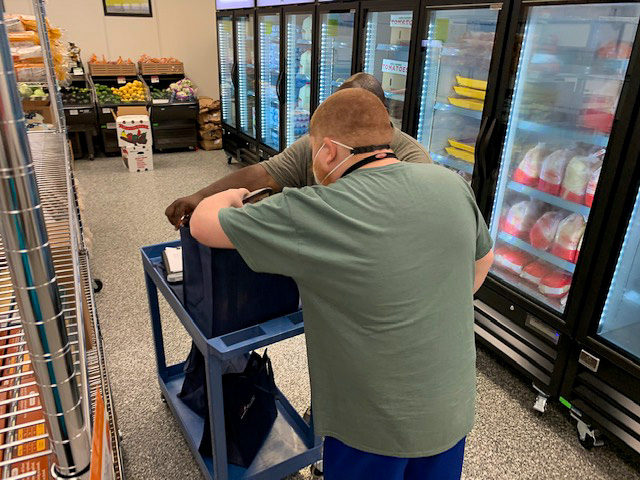 The goal was to help better manage the patients' diabetes, obesity or high blood pressure, setting improvement goals, such as lower A1C levels and weight loss. The patients can access the food pharmacy every two weeks. When they do, hospital physicians see them.
Knight told those who attended the Florida Chamber Foundation's 2023 Florida Prosperity and Economic Opportunity Solutions Summit that the patients are treated with dignity, adding, "They don't see signs of charitable care. They understand this is a nutrition opportunity."
Feeding Northeast Florida President and CEO Susan King said one in seven residents in her service area are food insecure. Statewide, one in 10 residents are food insecure.
"It is persistent. There's a direct correlation to diabetes, high blood pressure, coronary disease, obesity, the things that we talk about all the time."
Florida Blue Foundation CEO Susan Towler said the foundation supports the program because food insecurity impacts a person's health care.
"At Florida Blue, we are a health solutions company. So, we are looking for solutions for how to keep people healthy. And food is a critical indicator," Towler said.
— Outstanding communicators —
The Florida Municipal Communicators Association (FMCA) has named its 2023 Outstanding Awards program winners, recognizing local communications professionals who have displayed exemplary marketing and communications work.
The FMCA is a professional network of individuals providing communications leadership to support Florida's cities, towns and villages.
"Municipal communicators around the state work incredibly hard to ensure that residents and businesses in their community are well-informed and have access to the opportunities they need to enjoy the highest quality of life," said newly installed FMCA President Candice Temple, public media relations director for the City of Palm Beach Gardens.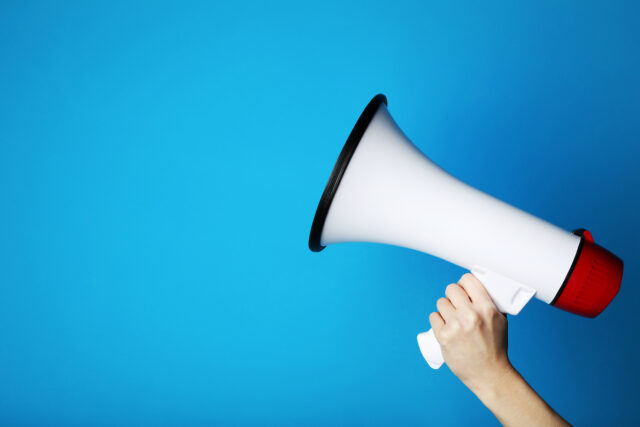 "FMCA's Outstanding Awards program was created to showcase and celebrate those municipalities and individuals who are leaders in communicating with their residents. We are proud to recognize this year's winners and the positive impacts they've made on their municipality."
This year's award winners include:
—Communicator of the Year: Lorraine Anderson — Public Information Officer for the City of Venice
—Rising Star: Melissa Mickey — Marketing Specialist for the City of Cape Coral
—Best Marketing Campaign (population ≤ 20,000): City of Cocoa
—Best Marketing Campaign (population > 20,000): City of Port St. Lucie
—Best Podcast: Lee County Visitor & Convention Bureau
—Best Publication (population > 20,000): City of Coral Springs
—Best Use of Social Media: City of Tallahassee
—Best Video External-Collaborative: City of Palm Beach Gardens
—Best In-House Video (population > 20,000): City of Coral Springs
—Best Web Resource (population > 20,000): City of North Port
— Bank on it —
Two top financial rating agencies say Tallahassee is on strong financial footing.
The city announced this week that the city's strong ratings on two bond programs — the Energy System and Consolidated Utility Systems — were affirmed by Moody's and Fitch, respectively.
"Responsible fiscal stewardship is instrumental in maintaining public trust. As outlined in our five-year strategic plan, the City strives to maintain its strong financial standing, and these recent ratings reflect the success of that commitment," Mayor John Dailey said.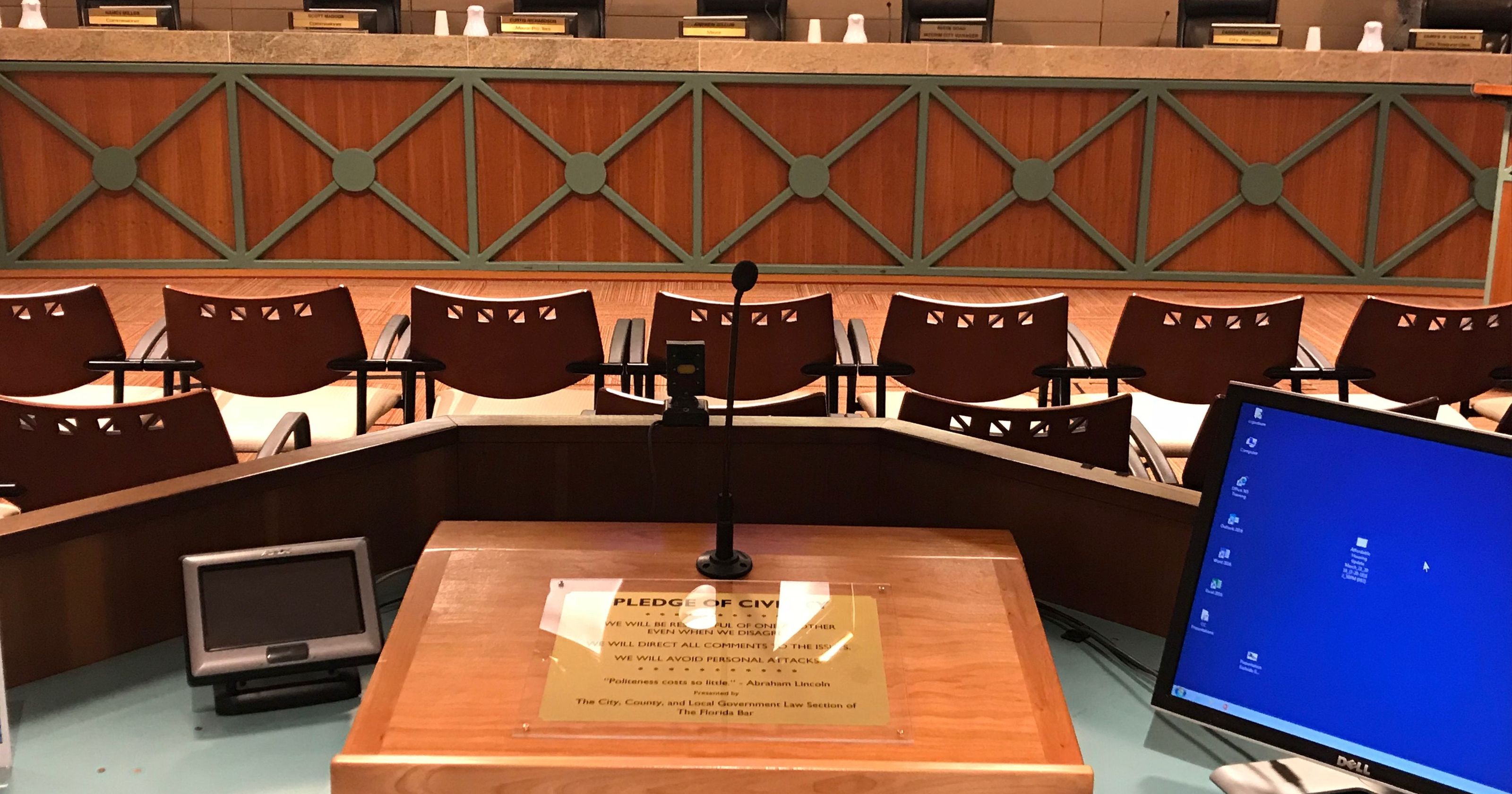 The Energy System's review by Moody's Investors Service reported the city's rating of Aa3 with a stable outlook. The strong rating recognizes the Energy System's sound cost recovery framework, solid management of natural gas price fuel volatility risk and competitive electric rates.
Aa3 is the fourth-highest rating issued by Moody's. Bonds with the rating "are judged to be of high quality and are subject to very low credit risk," according to the company.
Meanwhile, Fitch affirmed an "AA+" rating for $264.2 million in CUS revenue funding bond and the water, sewer and stormwater system's stand-alone credit profile. According to Fitch, an "AA+" rating denotes "expectations of very low default risk" and "very strong capacity for payment of financial commitments."
In a news release, the city said: "The strong rating recognizes the Consolidated Utility Systems' very low operating cost burden, rate authority and moderate investment needs."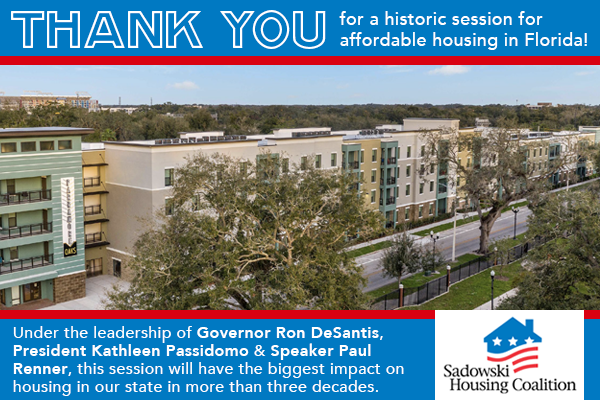 Ass-saving asphalt art
Florida State University and the Knight Creative Communities Institute (KCCI) are calling on artistic FSU students, faculty, staff, and alumni to create designs that not only look good but can save lives.
Artists must propose designs to be featured at Tully Gym at the intersection of Chieftain Way and the intersection of Spirit Way. The design should be coherent and translate across both areas, which are located within 100 feet of each other.
Artists must apply and submit a high-resolution digital image of the proposed design by July 30. Digital images of all types of media will be accepted, except for video or performance art.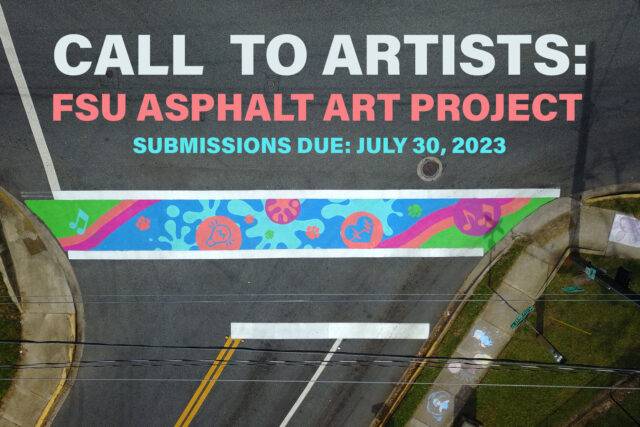 "This project is modeled on KCCI's successful 'Crosswalks to Classrooms Program' with Leon County Schools, which has resulted in a 30% increase in vehicles stopping before reaching painted crosswalks, helping to protect our schoolchildren," said Richard Rind, director of FSU's Transportation & Parking Services.
Indeed, Art crosswalks have been shown to slow down traffic, increase crosswalk usage and decrease negative interactions between cars and pedestrians, improving overall safety
For a full list of design requirements and to participate, visit fla.st/8MVXRUQ7.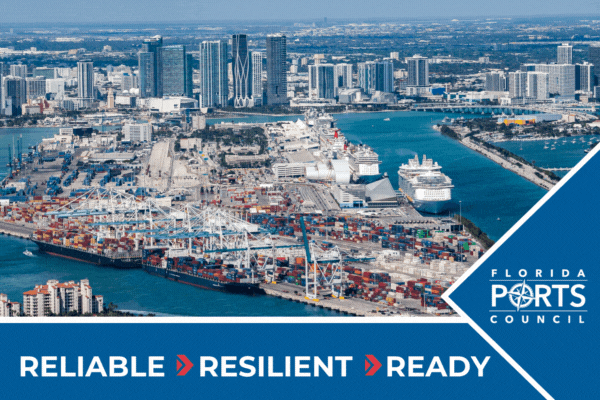 — Capitol directions —

DeSantis '24 — Crossways arrow — Maybe it started on Cuban time, but all the best parties do.
Ron DeSantis — Up arrow — He may have the most diverse judicial appointment record of any Governor. We're as shocked as you.
Casey DeSantis — Questions marks — Whose bright idea was it to launch DeSantis '24 without visuals of the stunning First Lady?
Lobby corps — Down arrow — As they complain about being hit up by DeSantis staffers, they should remember, snitches get stitches.
Jack Sweeny — Up arrow — Like and subscribe.
Jeanette Nunez — Up arrow — Don't start picking drapes, but "continuity" sounds like code for "future Governor."
Ashley Moody — Up arrow — AARP doesn't hand out praise lightly.
Manny Diaz — Down arrow — If "the process is working," then the process is the problem.
NAACP — Crossways arrow — Maybe the travel advisory was a stunt. Maybe it was a next-level VISIT FLORIDA marketing campaign. Time will tell.
State University System — Down arrow — If faculty are to be believed, they just set the Library of Alexandria on fire.
Blaise Ingoglia, Stan McClain — Up arrow — Give them an air hug next time you pick up Huggies.
"Freedom Summer" — Up arrow — Freedom isn't free, but it's cheaper than it used to be.
Kim Berfield — Up arrow — What happens when you hit a health care hero? FAFO.
Conservation — Up arrow — The Ag Commish helped bring another 35,000 acres into the fold.
K-9s — Up arrow — It's now a first-degree misdemeanor to play the meow game.
Election workers — Down arrow — Don't take this as an invitation to threaten them, but there are stiffer penalties for teasing a dog.
Later start times — Crossways arrow — If you wouldn't pay $100M for an extra hour of sleep, you're lying.
Motorcyclists — Up arrow — It's about to be safer to grab your lid and crank it.
Osborne Reef — Up arrow — Does anyone need some rubber mulch?
Scott Maddox — Up arrow — Of course he's free. It's not like he teased a dog or something.
Bryan Nelson — Up arrow — The show's over, folks. Let him get to work.
Tally crime rate — Up arrow — "First act of Death Wish" doesn't sound so over the top anymore, does it?
FSU softball — Up arrow — You can borrow this one from your Gator friends: Why does the St. Johns flow north? Cuz Georgia sucks.