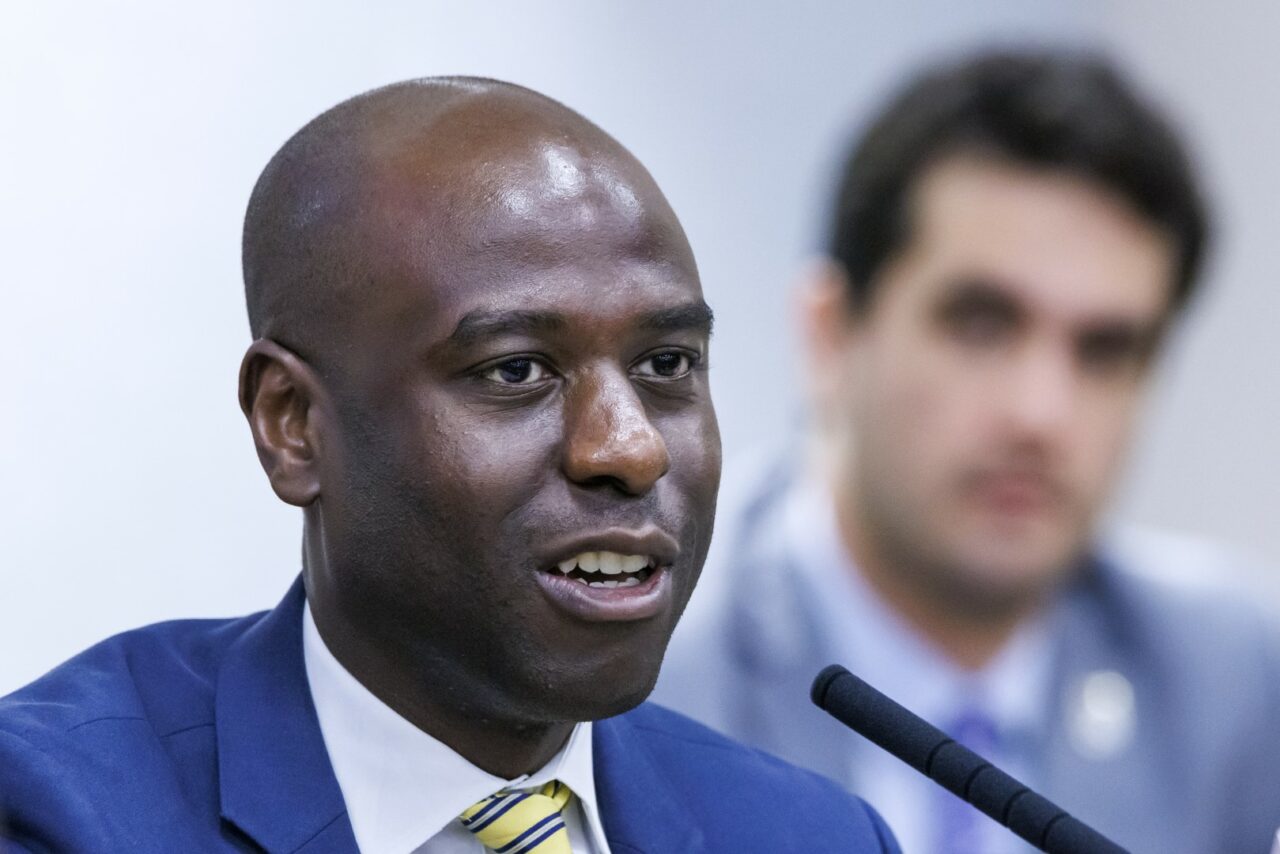 'We strongly stand with Governor DeSantis.'
Black Republicans serving in the Florida House are taking issue with NAACP travel advisory calling Florida unsafe for minorities.
Reps. Webster Barnaby, Berny Jacques and Kiyan Michael are disagreeing with the Florida Legislative Black Caucus, which supports a travel boycott of the state. That caucus is primarily made up of Democrats. The Legislature does have four Black Republicans in its ranks, but most are not dues-paying members of the caucus.
Now Barnaby, Jacques and Michael have issued their own joint statement. Each one voted in favor of many of the policies signed by Gov. Ron DeSantis that prompted the NAACP travel advisory.
"We strongly stand with Governor DeSantis in his fight against woke ideology," reads the statement from the three House members. "His leadership in Florida has led to expanded school choice, record low crime rates, and record low unemployment. These are results that all Floridians can be proud of!"
Barnaby, a Deltona Republican, is serving his second term in the House. He has been a part of the Florida Legislative Black Caucus, though not an active one. But the caucus denounced statements he made earlier this year describing transgender Floridians as "mutants, demons and imps." Barnaby apologized for the remarks.
Jacques and Michael both won open seats in the House last fall. Jacques, a Seminole Republican, represents House District 59. Michael, who earned the endorsement of DeSantis in a Primary, represents House District 16.
The only other Black Republican currently in the Legislature is Sen. Corey Simon, a Tallahassee Republican, who has not issued a statement.
The Florida Legislative Black Caucus supported the boycott despite the toll it could take on Florida businesses.
"We will not stand by and remain mute as Gov. DeSantis and his supporters continue to put forward dangerous policies that are rooted in extremism and lack sound reasoning," read a statement from Rep. Dianne Hart, a Tampa Democrat and Caucus Chair.
"People of color need to recognize our labor, time, and monies as a major resource to this state, and reject the whitewashing of our contributions to this country, the whitewashing of the powerful stories of our rich backgrounds, and the whitewashing of our continued struggles."