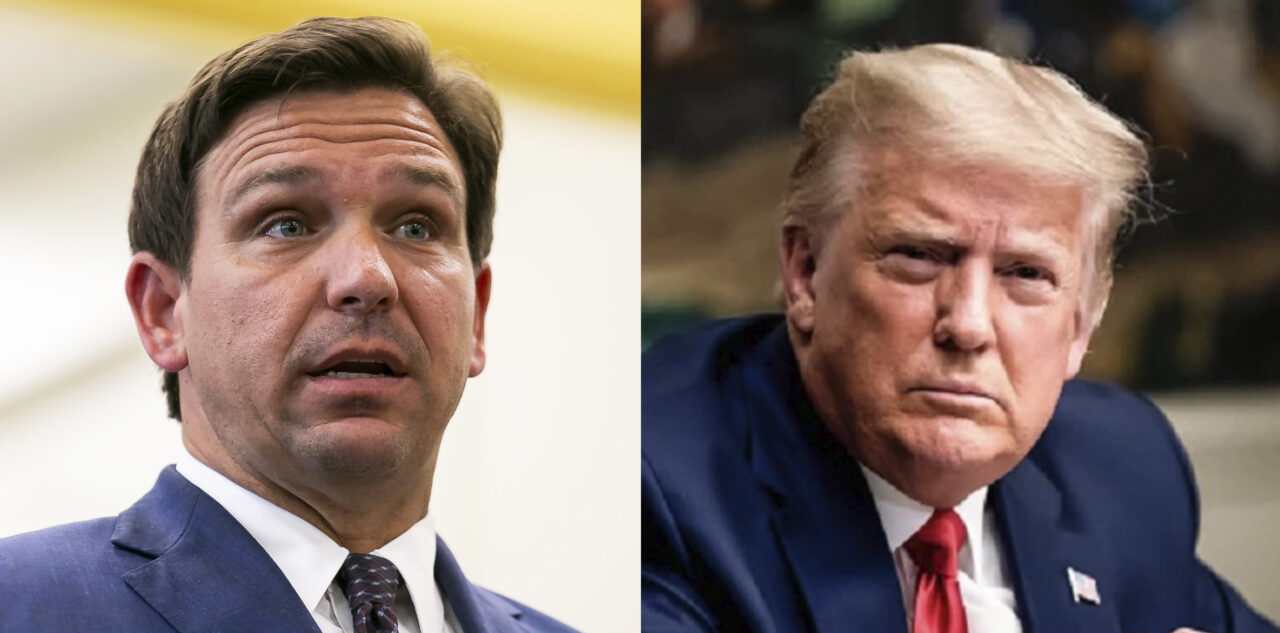 'Florida's crime rate is at a 50 year low.'
Florida's Governor is fuming over Donald Trump's "delusional" disses of crime in the Sunshine State.
"Florida's crime rate is at a 50-year low. That's just a fact and it hit a 50-year low during my administration," Ron DeSantis told Ben Shapiro Friday. "It's hit a 50-year low while crime has been spiking in other places around the country."
DeSantis' assertions are a belated response to slashing Trump attacks on Truth Social months ago. The two Florida men are the top two contenders in the Republican presidential Primary field, polls show.
"Florida ranked Third Worst in Murder, Third Worst in Rape, and Third Worst in Aggravated Assault. For 2022, Jacksonville was ranked as one of the Top 25 Major Crime Cities in the Country, with Tampa and Orlando not doing much better," Trump contended.
Trump has been directly attacking DeSantis since last fall, when it became apparent the Florida Governor was gearing up for a presidential run. DeSantis, however, has held off direct verbal confrontation with the former President who boosted his flagging gubernatorial campaign in 2018. But that all changed last week, after DeSantis officially threw his hat in the ring to run for the White House.
To Shapiro on Friday, DeSantis suggested that migration patterns proved that people understood Florida was safe.
"One of the main reasons families have moved to Florida since I've been Governor is because of public safety because they know we're a law and order state. So that's delusional to say that somehow Florida, you know, has bad crime and you can see that in the migration patterns, people are leaving high-crime areas and they're coming here," DeSantis told Shapiro.
Unsurprisingly, Trump had contradicted his March points in a Truth Social post the month before.
"People are fleeing from New York to Florida (and other places) because of high TAXES and out of control CRIME," Trump asserted in February, in a post that credited Rick Scott and Charlie Crist, DeSantis' predecessors as Governor, with the positive momentum.