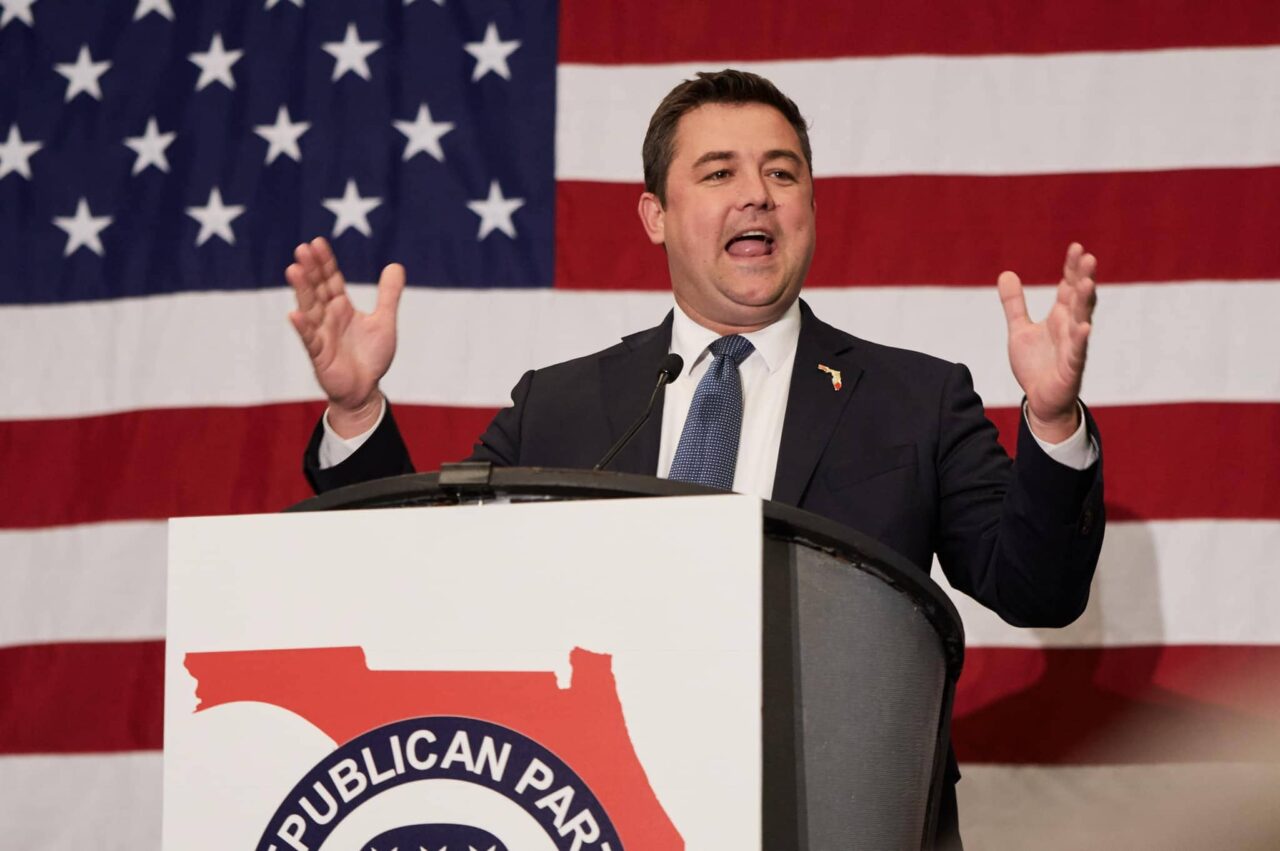 A fractured GOP was a big reason Donna Deegan won the mayoral race.
Christian Ziegler's Republican Party of Florida took a loss in Jacksonville when Donna Deegan was elected Mayor earlier this month.
Deegan won by roughly four points, bringing an end to eight years of Republican control of the Mayor's Office.
In a Twitter Space Tuesday, Ziegler reflected on the Democratic win, which happened despite a Republican turnout edge. He contended that unresolved issues from the Primary negated Republican over-performance in turnout, along with potential issues of "candidate quality."
"It's a D +4 but we actually had a Republican +3.2 advantage when it came to turnout. So that's a +7.2 turnout. If you give me a +7.2 performance by the Republicans, you know, I'll take that pretty much anywhere in the state," Ziegler said, contending "the turnout was there … the GOP voters were there."
Ziegler acknowledged "independents and maybe some of the Republicans that broke" toward Deegan and away from Republican Daniel Davis, adding that "from a party perspective, our job is to just get the voters out there."
"It wasn't enough because some of these, you know, voters broke and the question is why did they break?" Ziegler noted.
In part, he said the voters "broke" the way they did because of a fractured local Republican Party.
"The Democrats kind of went a little bit unscathed through the Primary, but you had the Republican, you know, was in a very contested Primary, very brutal Primary," Ziegler said, referring to the battle ahead of the March election between Davis and defeated candidates LeAnna Cumber and Al Ferraro.
Despite the fact that Davis spent heavily in attempts to define Cumber and Ferraro, two conservatives on the City Council, as liberal, Ziegler focused on Cumber's spending, saying "she raised like two or three million bucks that just went directly towards attacking him."
"And because of that, he was the eventual nominee that got attacked so much right after the Primary, he was polling double digits down and we saw that tighten up, the closer he got to Election Day, the farther away he got from the Primary, but it just wasn't enough time to recover when you have one of these brutal primaries," Ziegler said.
Ziegler then suggested that "candidate quality" could have been an issue.
"I'm not sure, I mean, people can debate that either way, but I do know that you can see where a bloody Primary is going to affect our race and I'd like to avoid those as much as we can," Ziegler said.