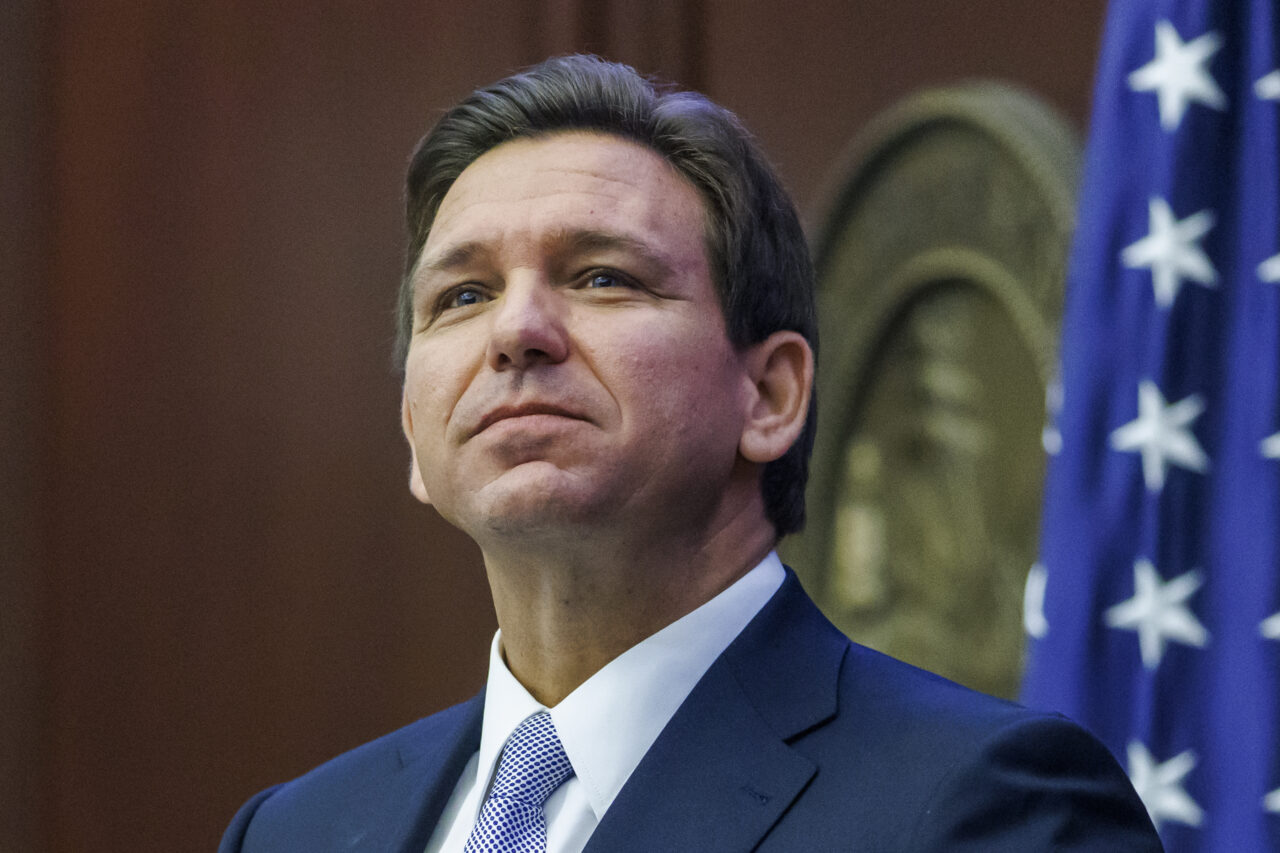 Florida's Governor suggested he may be able to do to the U.S. Supreme Court what he did to the state Supreme Court.
Gov. Ron DeSantis is campaigning for President on a message of accomplishments he's achieved as Florida Governor.
One such transformation he's messaging on in Iowa: changes to the Florida Supreme Court.
In Sioux City Tuesday, the Florida Governor bragged about changes he brought to the highest judicial panel in the Sunshine State.
"When I became Governor, I inherited maybe the most liberal state Supreme court in the country. There were four liberal justices, three conservative justices," DeSantis recounted.
"My first month in office, I replaced three of the liberals with conservative justices and I've appointed a total of seven conservative justices to the Florida Supreme Court. We now have the most conservative state Supreme Court anywhere in the country because of those appointments."
DeSantis has told this story before, including to the National Religious Broadcasters Convention. In those remarks (unlike Wednesday in Iowa), the Governor suggested he could create a conservative majority on the U.S. Supreme Court also.
"You know, the U.S. Supreme Court with some of the recent appointments is in a much better spot than it's been in a long time. But I think if you look over, you know, the next two presidential terms, there is a good chance that you could be called upon to seek replacements for Justice Clarence Thomas and Justice Samuel Alito," DeSantis said, referring to two conservative standard bearers.
"And the issue with that is you can't really do better than those two. They are the gold standard for jurisprudence. And so you got to make sure that we're appointing people who are going to be as close to that standard as possible," DeSantis said.
The Governor noted that it could go wrong.
"If you replace a Clarence Thomas with somebody like a John Roberts or somebody like that, then you're going to actually see the court move to the left and you can't do that," DeSantis said.
"I also think if you, if you look over those eight years, you very well could be called upon to replace Chief Justice John Roberts and perhaps even someone like Justice Sonia Sotomayor."
"So it is possible that in those eight years, we'd have the opportunity to fortify Justices Alito and Thomas as well as actually make improvements with those others. And if you were able to do that, you would have a 7 to 2 conservative majority on the Supreme Court that would last a quarter century," the Governor noted.