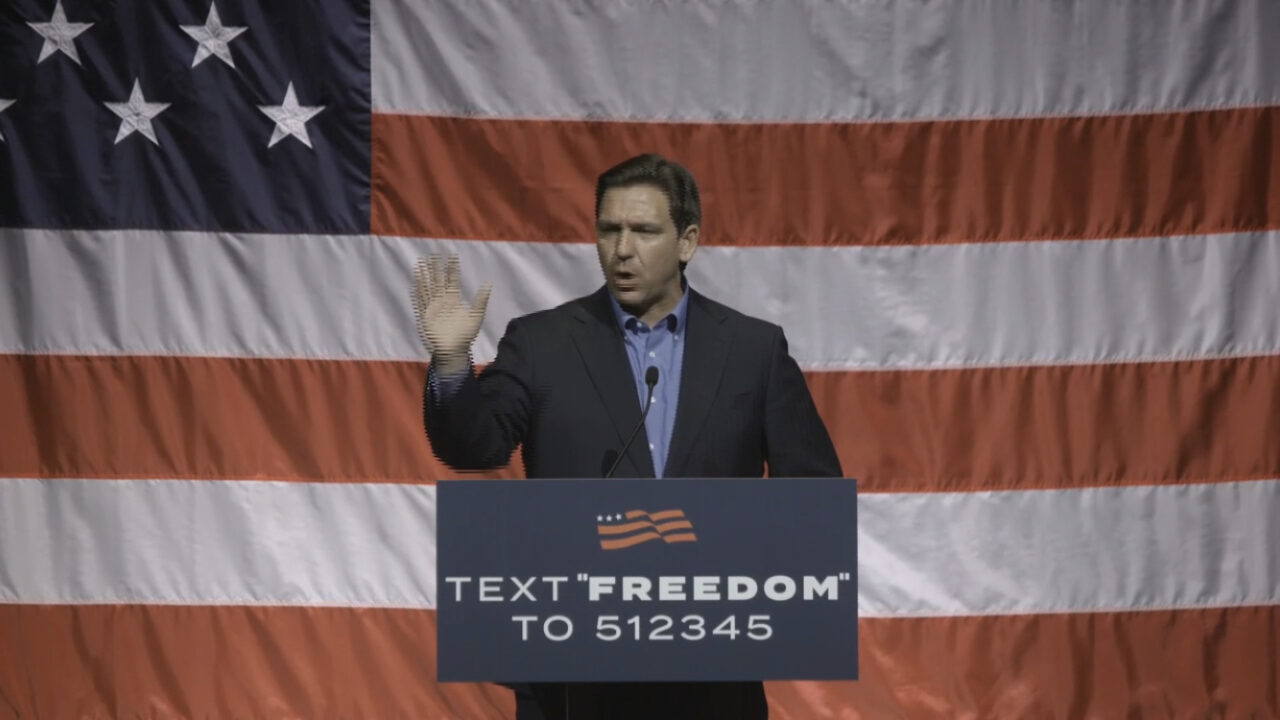 The Governor continues to hone his attacks on the President's mishap.
Ron DeSantis may have issues with pronouns, but he is willing to embrace a "metaphor" or two.
The Governor, finishing up a campaign swing through South Carolina Friday in Greenville, took a third shot at President Joe Biden in the wake of his fall Thursday at the Air Force Academy.
"I can tell you, you know, you saw the other day, I guess it was yesterday, the President was at an event and had a little fall on the stage there and, you know, look, it happens, you know, not something that you want to see for anybody," DeSantis said.
"But unfortunately, I think that was kind of a metaphor for how our country is going right now because we seem to be stubbing our toe, falling down, not doing things the right way."
DeSantis largely said the same thing, without calling it a "metaphor," in Bluffton Friday morning.
"So, you know, we saw the images yesterday of Biden stumbling around. And you know, honestly, you know, it's a sad thing to see. You don't want to see anyone do that," DeSantis said.
DeSantis then drew the parallel between the President's accident and national decline.
"But it was frustrating because honestly, that was symbolic of the state of our country. Our country continues to stub its toe. Our country continues to trip and fall. Our country continues to go in the wrong direction."
The Governor did not mention Biden's mishap during a noontime stop in the Columbia area, but he did work it into his final speech in New Hampshire Thursday night.
"We hope and wish Joe Biden a swift recovery from any injuries he may have sustained, but we also wish the U.S.A. a swift recovery from the injuries it sustained because of Joe Biden and his policies," DeSantis said to applause.