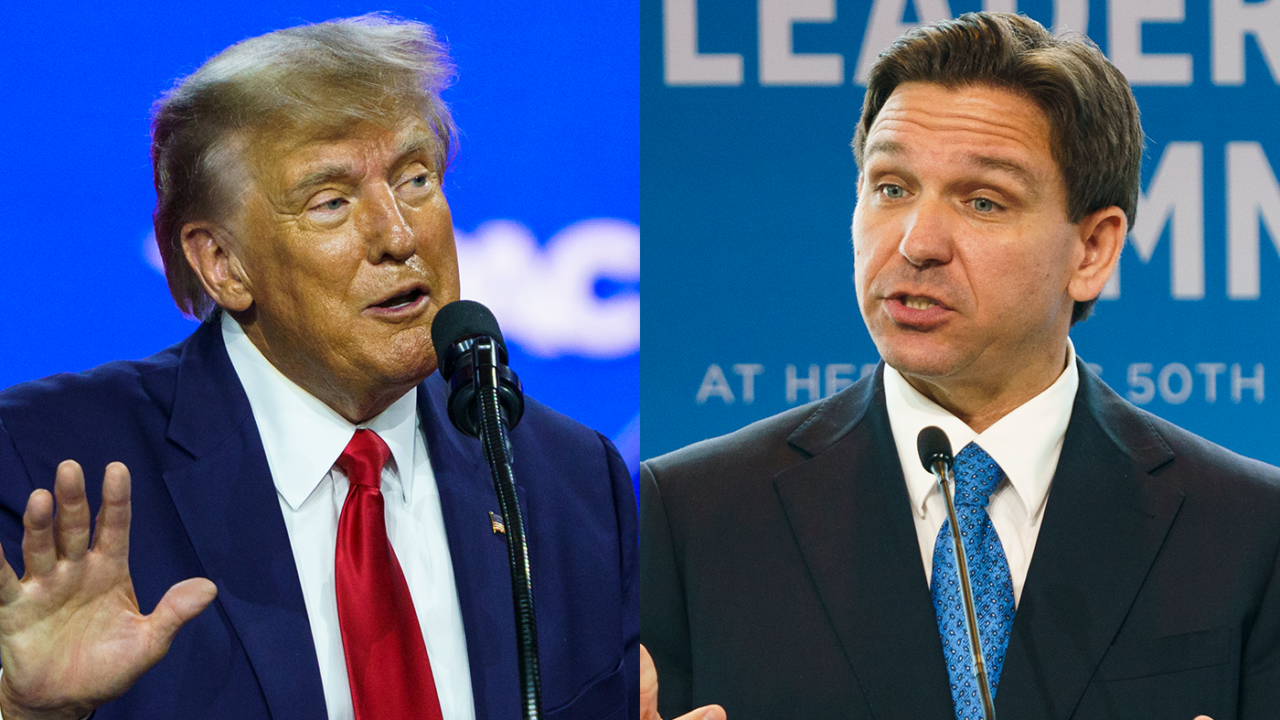 'DeSantis' campaign is off to a rough start.'
Ron DeSantis may have drawn large crowds during his four-day campaign launch this week, but Donald Trump's political operation says no one actually cared.
In an email proclaiming "there's not much interest in Ron DeSantis," Make America Great Again Inc. used TV and YouTube viewership to diminish the Governor's national kickoff.
"Ron DeSantis' campaign is off to a rough start. His poll numbers have dropped since his launch so it comes as no surprise that Americans aren't interested in watching DeSantis," the Trump operation contended, cherrypicking a poll to make its point before comparing ratings.
"Ron DeSantis' first post-announcement television interview with Trey Gowdy garnered just 1.9 million viewers on Fox News. It wasn't even Fox's most watched hour that day," Trump World scoffed.
They extended the tale of the tape to campaign kickoff announcements: "DeSantis' announcement on Twitter had about 300,000 live listeners while at least 12.5 million watched President Trump's campaign announcement."
The Trump PAC then drew a direct comparison between DeSantis' interview with Gowdy and Trump's appearance on the network's flagship show.
"President Trump's town hall with Sean Hannity on Fox News Thursday night even had more viewers than DeSantis' Gowdy interview. President Trump's town hall on Fox had 2.7 million viewers."
Though Trump was the principal draw, DeSantis was a recurrent narrative device. Trump bashed the "number two" candidate throughout Thursday's telecast, predicting he would be third or fourth place in polls soon.
From there, the Trump operation downplayed the massive crowds DeSantis drew in South Carolina, contending people weren't tuned in on YouTube.
"DeSantis' trouble in drawing interest continued into Friday. There were more people on YouTube tuned into high school baseball and softball games than DeSantis' event in South Carolina."
It is unclear which of DeSantis' three Palmetto State events the Trump operation claims people didn't watch.