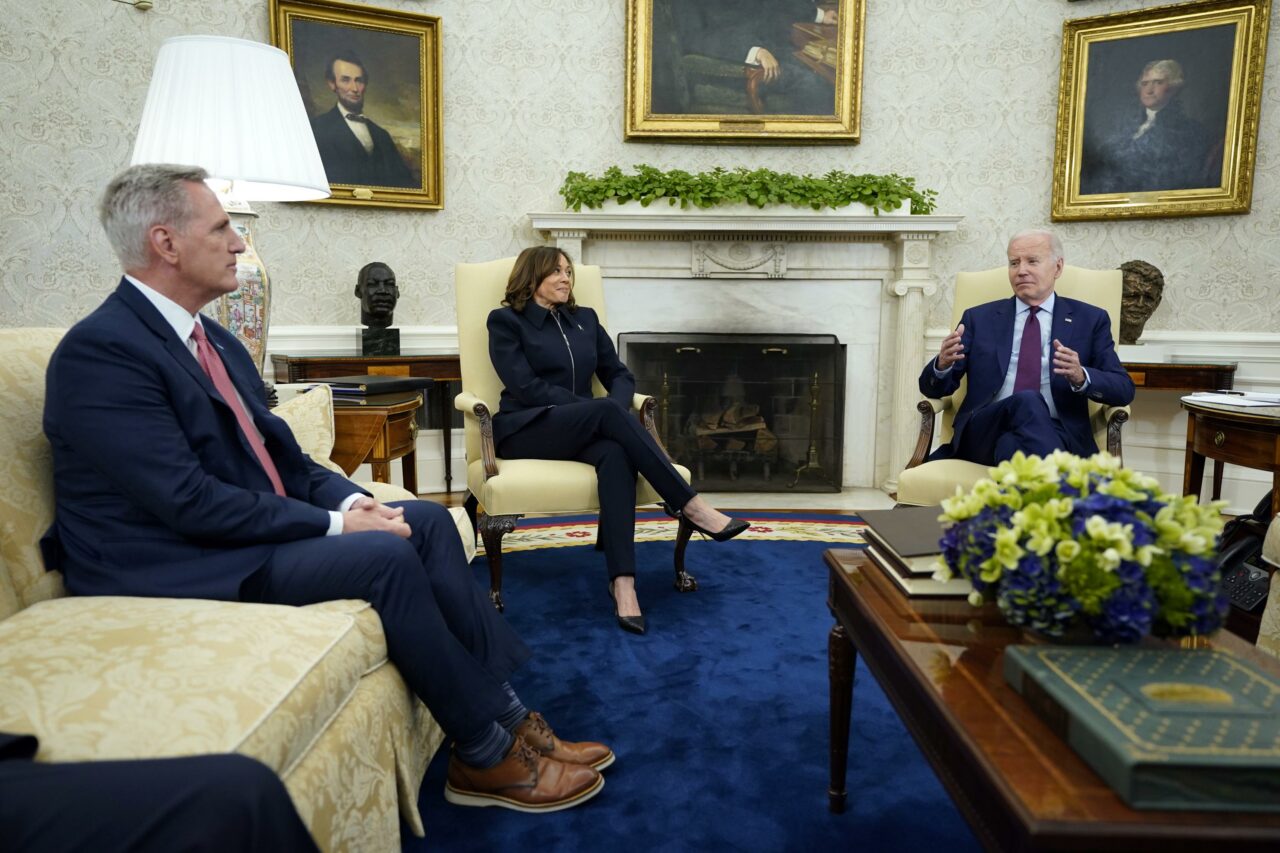 The new accord wipes out debt ceiling concerns through the 2024 election.
President Joe Biden celebrated a "crisis averted" in his first speech to the nation from the Oval Office Friday evening, ready to sign a budget agreement that eliminates the potential for an unprecedented government default that he said would have been catastrophic for the U.S. and global economies.
The bipartisan measure was approved by the Senate late Thursday night after passing the House in yet another late session the night before. Biden is set to sign it at the White House on Saturday with just two days to spare until the Treasury Department has warned the U.S. wouldn't be able to meet its obligations.
"Passing this budget agreement was critical. The stakes could not have been higher," Biden said. "Nothing would have been more catastrophic," he said, than defaulting on the country's debt.
The agreement was hashed out by Biden and House Speaker Kevin McCarthy, giving Republicans some of their demanded federal spending cuts but holding the line on major Democratic priorities. It raises the debt limit until 2025 — after the 2024 presidential election — and gives legislators budget targets for the next two years, in hopes of assuring fiscal stability as the political season heats up.
"No one got everything they wanted but the American people got what they needed," Biden said, highlighting the "compromise and consensus" in the deal. "We averted an economic crisis and an economic collapse."
Biden used the opportunity to itemize the achievements of his first term as he runs for reelection, including support for high-tech manufacturing, infrastructure investments and financial incentives for fighting climate change — while at the same time highlighting how he forestalled steeper spending cuts pushed by the GOP that he said would have rolled back his agenda.
"We're cutting spending and bringing deficits down at the same time," Biden said. "We're protecting important priorities from Social Security to Medicare to Medicaid to veterans to our transformational investments in infrastructure and clean energy."
Overall, the 99-page bill restricts spending for the next two years and changes some policies, including imposing new work requirements for older Americans receiving food aid and greenlighting an Appalachian natural gas pipeline that many Democrats oppose. Some environmental rules were modified to help streamline approvals for infrastructure and energy projects — a move long sought by moderates in Congress.