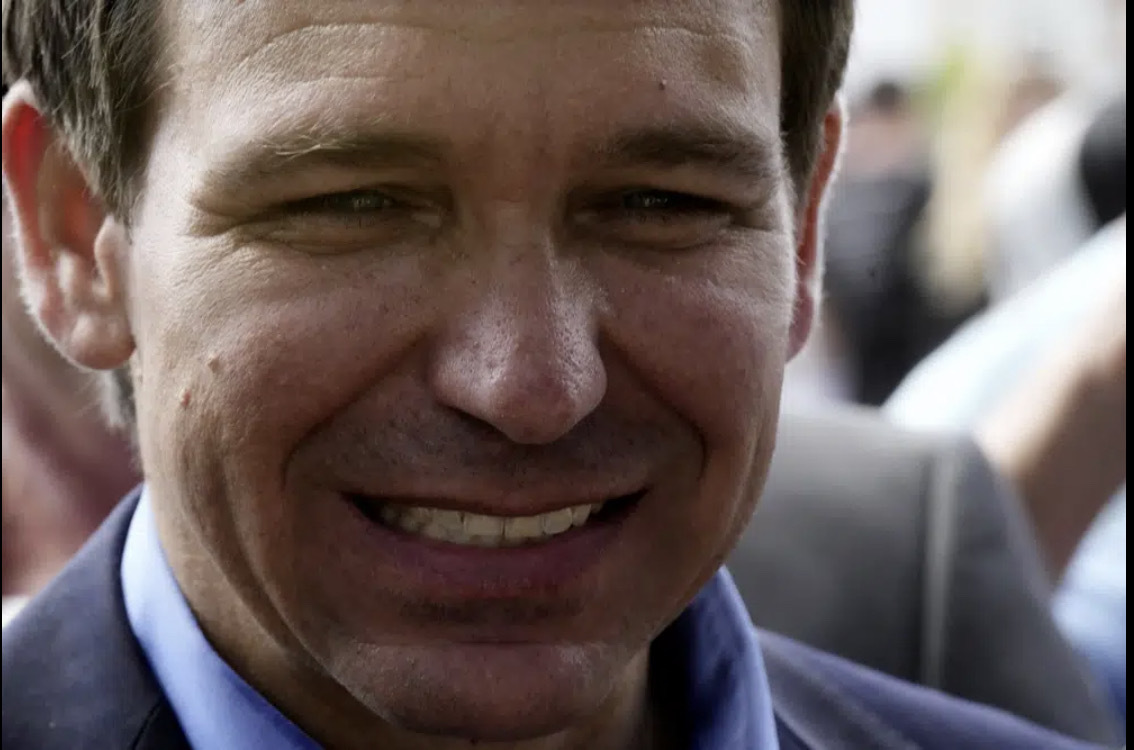 High praise for the Hawkeye State continues from the presidential candidate.
Ron DeSantis is increasingly at home in the Hawkeye State. And to hear him tell it, Iowa is a big influence on Florida politics.
As is often the case when he speaks in early voting states in the GOP calendar, DeSantis made a show of acting like Iowa is an influence on Florida government.
"We look to Iowa in Florida to see how it's done. And I think there's a lot of similarities in the success you have had under Governor Kim Reynolds and the success we've had in Florida," DeSantis said Saturday at Sen. Joni Ernst's "Roast and Ride."
The Governor dispensed with directional praise on this occasion, of the sort which he offered during his previous trip to Iowa a few days ago.
"Look, when they used to say that Iowa was the Florida of the North. You know, I (said), 'Hey, if we're going to say Florida is the Iowa of the South, that's fine with me because you guys are doing a good job.'"
The Governor told a crowd in West Des Moines on Tuesday that Florida was the "Iowa of the Southeast."
"People have said that Iowa is the Florida of the North, but I'll tell you it very well may be that Florida is the Iowa of the Southeast," DeSantis said. "Iowa is setting the standard."
Polling shows the Governor has ground to make up.
An Emerson College survey from late May shows former President Donald Trump up against DeSantis, 62% to 20%, the worst Iowa poll for the Governor.
A survey released in late May by American Greatness, conducted by National Research Inc., finds the former President leading the Florida Governor, 44% to 26%, in a crowded field of candidates. In a head-to-head matchup, Trump still leads by double digits, 45% to 33%.
In a McLaughlin and Associates poll conducted in late April, Trump led DeSantis in a full field of names, 54% to 20%. A hypothetical two-way battle between Trump and DeSantis also goes the former President's way, 57% to 35%, with 8% undecided.
In an April Victory Insights poll of 400 likely Iowa caucus participants, Trump led DeSantis 54% to 20% in a crowded field, and 59% to 41% when the field was reduced to just those two names.
In a survey conducted by Cygnal for Iowans for Tax Relief, the former President led DeSantis, 37% to 30%. An additional 19% of respondents were undecided, with other candidates struggling for support.
In still another post-indictment poll of the Iowa race, a J.L. Partners survey showed Trump up 41% to 26% in a crowded field.