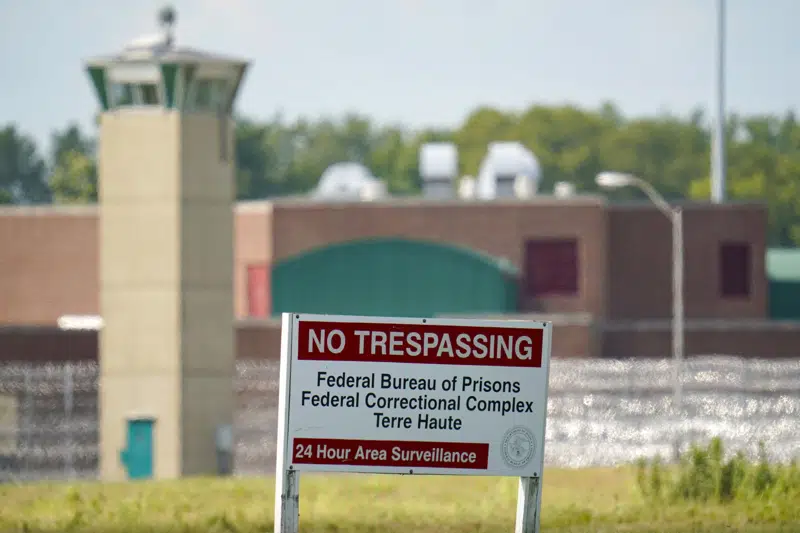 Both men were among the lower-level members charged with seditious conspiracy.
Two Florida men who stormed the U.S. Capitol with other members of the far-right Oath Keepers group were sentenced Friday to three years in prison for seditious conspiracy and other charges — the latest in a historic string of sentences in the Jan. 6. 2021 attack.
David Moerschel, 45, a neurophysiologist from Punta Gorda, and Joseph Hackett, a 52-year-old chiropractor from Sarasota, were convicted in January alongside other members of the antigovernment extremist group for their roles in what prosecutors described as a violent plot to stop the transfer power from former President Donald Trump to President Joe Biden after the 2020 election.
Both men were among the lower-level members charged with seditious conspiracy. Moerschel was sentenced to three years in prison and Hackett got three and a half years.
All told, nine people associated with the Oath Keepers have been tried for seditious conspiracy and six were convicted of the rarely used Civil War-era charge in two separate trials, including the group's founder Stewart Rhodes. Rhodes was sentenced last week to 18 years in prison — a record for a Jan. 6 defendant. Three defendants were cleared of the sedition charge but found guilty of other Jan. 6 crimes.
Moerschel and Hackett helped amass guns and ammunition to stash in a Virginia hotel for a so-called "quick reaction force" that could be quickly shuttled to Washington, prosecutors said. The weapons were never deployed. Moerschel provided an AR-15 and a Glock semi-automatic handgun and Hackett helped transport weapons, prosecutors said.
On Jan. 6, both men dressed in paramilitary gear and marched into the Capitol with fellow Oath Keepers in a military-style line formation, charging documents stated.
"The security of our country and the safety of democracy should not hinge on the impulses of madmen," Justice Department prosecutor Troy Edwards said.
Moerschel told the judge he was deeply ashamed of forcing his way into the Capitol and joining the riot that seriously injured police officers and sent staffers running in fear.
Hackett similarly said he remembered feeling horrified as stepped foot in the Capitol that day: "I truly am sorry for my part in causing so much misery," he said.
He originally joined the group after seeing vandalism at a commercial area near his house during the summer of 2020, when protests against police brutality were common, his attorney Angela Halim said. "He did not join this organization because he shared any beliefs of Stewart Rhodes," she said.
Still, he later attended an "unconventional warfare" training, and in the leadup to Jan. 6 he repeatedly warned other Oath Keepers about "leaks" and the need to secure their communications, and later changed his online screen names, authorities have said.
"Taken together, his messages show he perceived the election as an existential threat," said prosecutor Alexandra Hughes.