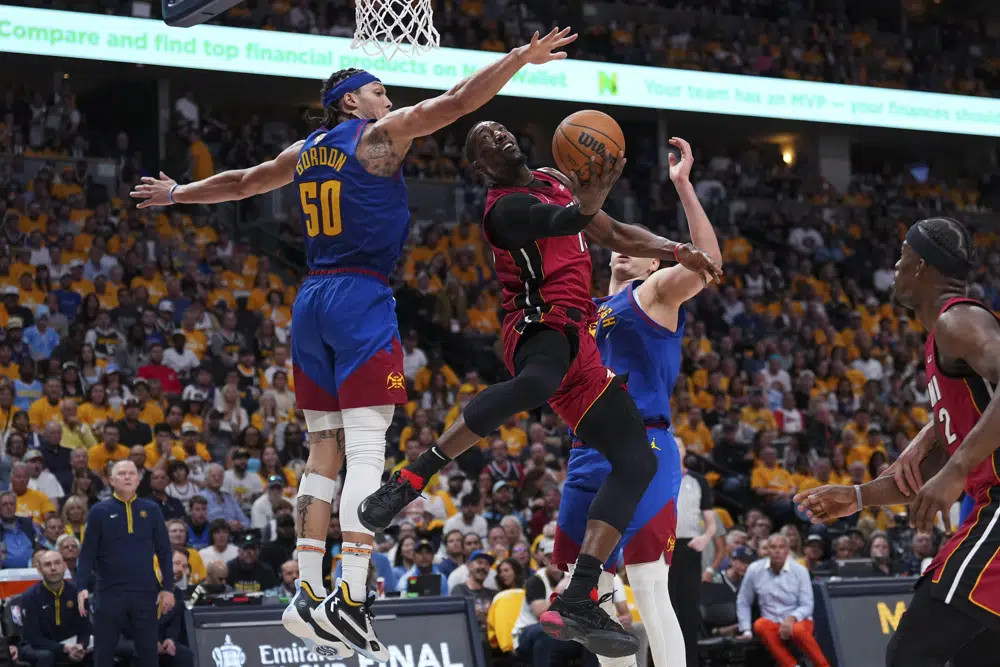 After losing the series opener, the Miami Heat have some big questions to answer if they are to avoid falling behind two games to none in the NBA Finals.
After one game in the NBA Finals, here's what we know about the Cinderella Miami Heat's chances to go from play-in-game to NBA champions.
The Heat came into the Finals as substantial underdogs. And why not? This is a team that almost didn't make the playoffs and then almost lost in the play-in game. And then had to face the top seed to begin the playoffs.
After dropping game one to the Denver Nuggets, it is clear the Heat face an uphill battle. There are three major challenges for Miami. First, and most obvious is that they don't have an answer for two-time NBA MVP Nikola Jokic, who turned in a triple-double in his NBA Finals debut.
Fine, most teams don't have an answer for Jokic.
The other two challenges are more troubling.
As a team, Miami didn't shoot the ball well, even with a smaller lineup. Can those be attributed to jitters? The Heat will hope so.
Finally, Miami's lack of aggression. They only attempted two free throws, the fewest in NBA playoff history.
If the Heat want to climb back into the series, they must find an answer for at least two of these challenges. And it must start in tonight's Game Two in Denver. Otherwise, the offseason will arrive in a hurry and the Larry O'Brien Trophy will be heading to the Mile High City for the first time.