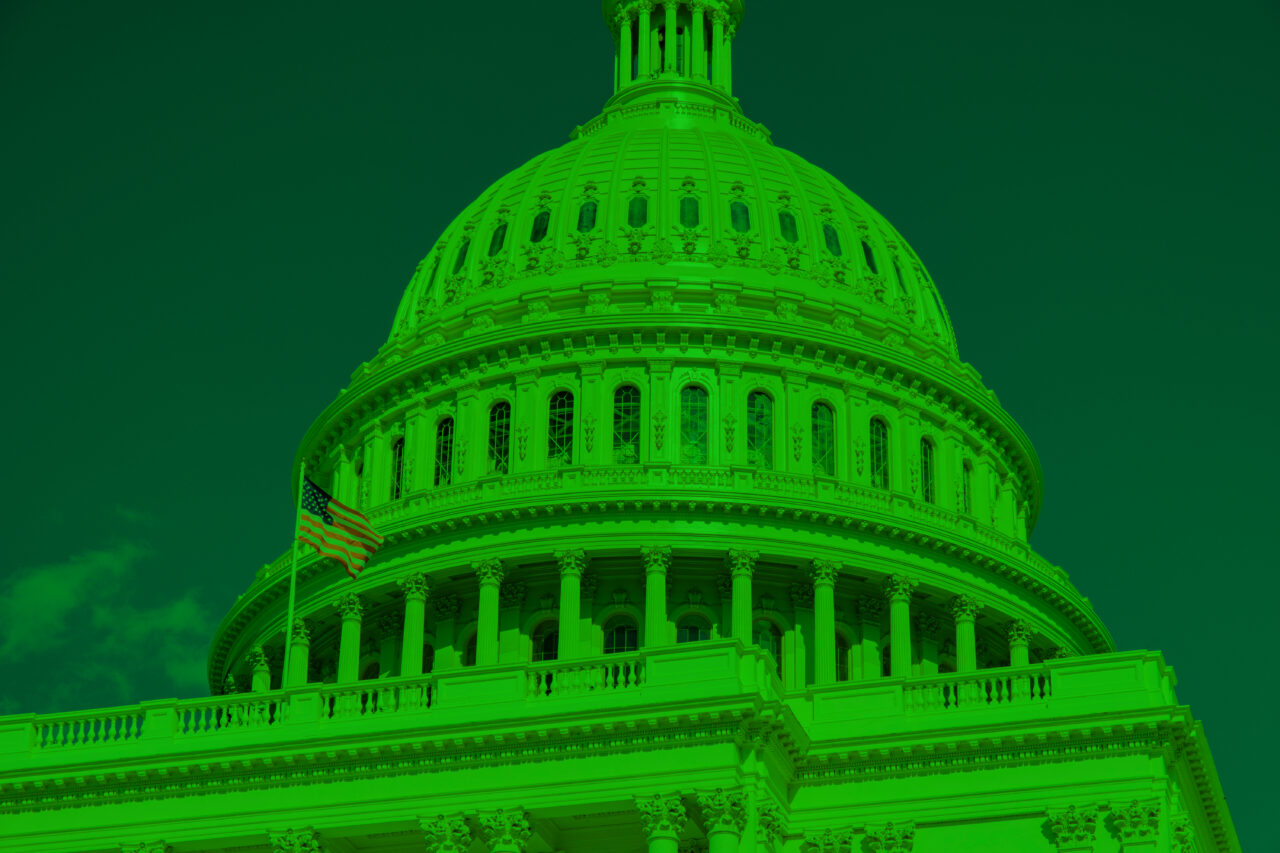 Will DEI be tied to higher educational accreditation?
Is DEI DOA?
As Florida eliminates diversity, equity and inclusion (DEI) programs, the threat of risking university accreditation has loomed over the politically charged move.
But Sens. Marco Rubio and Rick Scott want Congress to prohibit higher education accrediting entities from considering the use of DEI and affirmative action for or against a school.
Florida's Republican Senators, with GOP Sen. Mike Lee of Utah, introduced the Fairness in Higher Education Accreditation Act.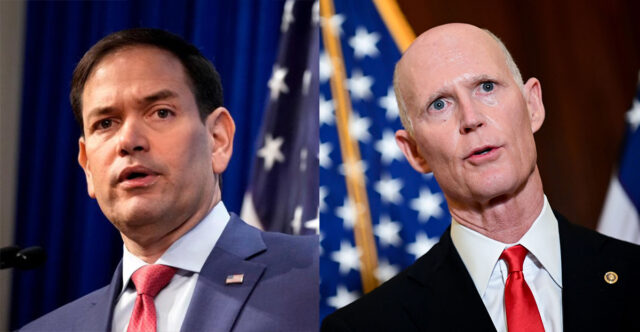 "'Wokeness' should not be mandatory," Rubio said. "I am proud to introduce the Fairness in Higher Education Accreditation Act, which would protest free speech on college campuses and seeks to prevent a politicized Department of Education from further forcing diversity, equity, and inclusion policies into higher education."
Scott said Florida can show a world-class education can be provided without these types of programs in place.
"We need to make sure that no school is judged based on whether a DEI agenda is used," he said. "What we care about in Florida is academic success so students can get great jobs after graduation. That's why our state has been ranked #1 for higher education by U.S. News & World Report for six years running. I am proud to sponsor the Fairness in Higher Education Accreditation Act to bring needed accountability to our colleges and universities."
Of course, that ranking came at a time when all of Florida's schools had DEI programs in place. But this year, institutions have started phasing out programs.
The legislation comes as the Supreme Court takes on whether affirmative action is legal in higher education institutions, an issue at play in the Students for Fair Admissions Inc. v. President & Fellows of Harvard College case. DEI is different from affirmative action in that it reaches out to diverse populations rather than requiring diversity in acceptance.
Baby brain
The Senate passed a Rubio-led bipartisan resolution designating a day to recognize a form of childhood brain cancer.
The Miami Republican's office noted diffuse intrinsic pontine glioma (DIPG) has been identified as the leading cause of pediatric brain cancers. But while researchers have discovered that, little has occurred to improve the prognosis for patients. The median amount of time that a child survives their diagnosis is 11 months.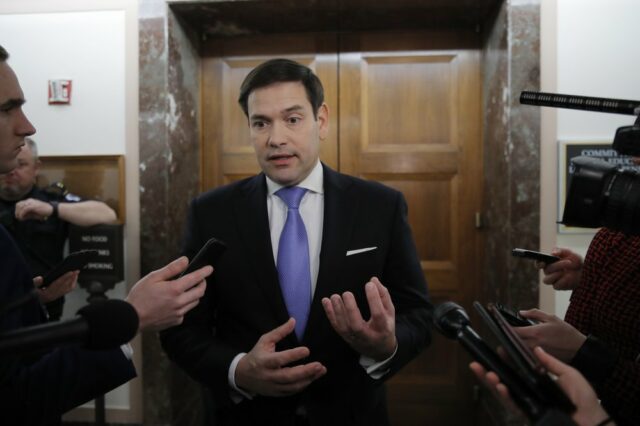 The resolution puts a spotlight on the ailment by designating May 17 as DIPG Pediatric Brain Cancer Awareness Day.
"The Senate encourages all individuals in the United States to become more informed about diffuse intrinsic pontine glioma tumors, pediatric brain cancer in general, and challenges related to research on pediatric cancer and ways to advance that research," it reads.
Rubio introduced the resolution with Republican Sens. Mike Braun of Indiana, Deb Fischer of Nebraska, and Cindy Hyde-Smith of Mississippi and with Democratic Sens. Bob Casey of Pennsylvania and Jack Reed of Rhode Island.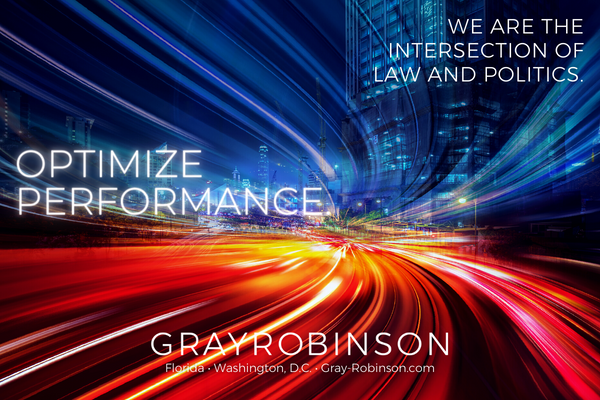 Season greeting
Scott dusted off the Navy hat he frequently adorned while leading Florida through hurricanes as Governor. The Naples Republican held a hurricane preparedness news conference in Jupiter, part of a tour of Florida locales.
"With the 2023 Hurricane Season starting last week, I am here to send one very clear message: Now is the time for every family to make a plan and get prepared," he said. "Last year, we saw terrible devastation with Hurricane Ian's landfall, and it reminded us that severe weather can approach and change course so quickly.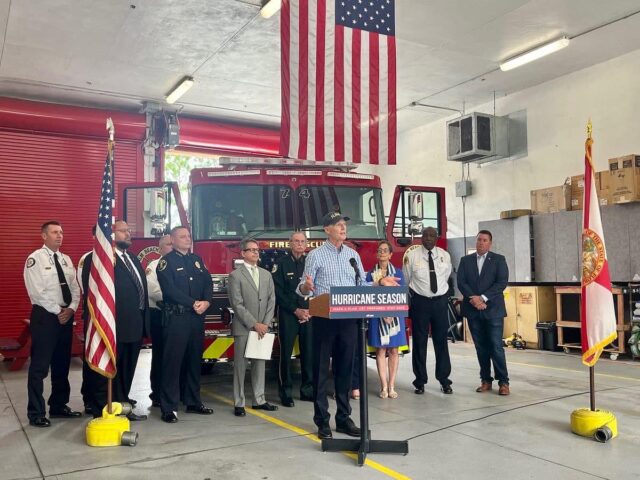 "Now is a great opportunity for you and your family to stock your disaster supply kits with vital supplies like a first-aid kit, a radio, flashlights, batteries and other necessities — and you can buy hurricane supplies sales-tax-free up until June 9, so take advantage of that. As I always say, you can rebuild your home, but you can't rebuild your life. Don't put your family and loved ones at risk. Don't wait to take action. Get prepared today."
Along the same lines, Scott will donate his salary this quarter to Florida chapters of the American Red Cross and to Meals on Wheels, organizations that serve a critical role during hurricane season in deploying resources before and after storms.
Pennant party
If there's a partisan loyalty that outweighs party labels for members of Congress, it may be to their respective alma maters and the squads taking the field in their name. Now Rep. Kat Cammack, a Gainesville Republican, has launched a bipartisan caucus to root for all the home teams.
The Collegiate Sports Caucus will focus on policy issues impacting college athletes and athletic programs throughout the nation.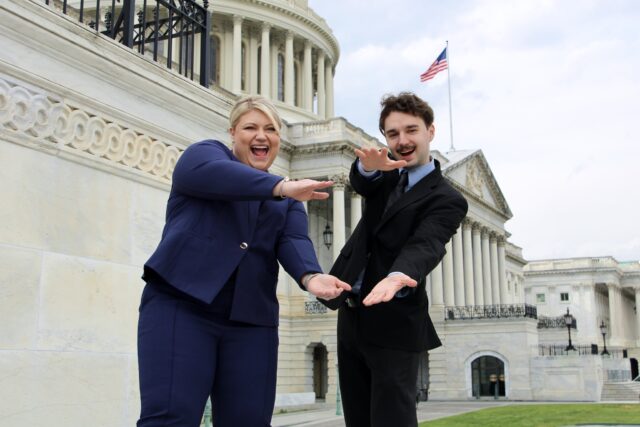 "As the representative for the Gator Nation in Gainesville, Florida, college sports are a huge part of our community," Cammack said. "We're looking forward to strengthening collegiate athletics at universities across the country and celebrating the fun, fellowship, and camaraderie they bring to our lives. As the landscape for student-athletes continues to evolve, we're excited to engage and educate our colleagues on the ever-changing landscape of college sports."
She joined forces with Rep. Colin Allred, a Texas Democrat and former Baylor University linebacker.
"Student-athletes are often the public faces of our colleges and universities, and we must have their backs in the halls of Congress," Allred said. "That's why I am proud to launch this bipartisan Caucus with Congresswoman Cammack to protest and strengthen collegiate sports, support the programs and staff that make them possible and ensure our student-athletes can succeed."
To the stars
Cape Canaveral will house the new headquarters of the Space Force Training and Readiness Command (STARCOM), one of three intermediate-level field commands within the space service branch.
For Rep. Bill Posey, it completes a specific mission he worked on for the past year. The Rockledge Republican led a letter with Rubio and Scott to Air Force Secretary Frank Kendall making the case for Patrick Space Force Base. The letter bore the signatures of every member of the state's congressional delegation.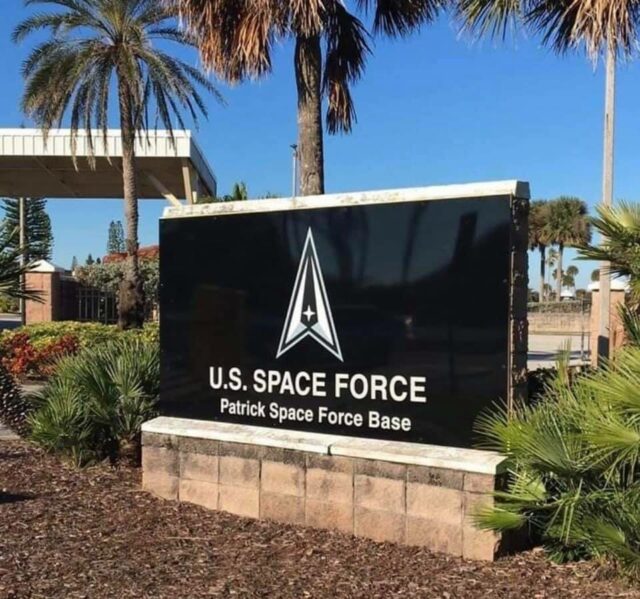 He's rejoicing at STARCOM coming in for a landing.
"Florida's booming Space Coast is the world's premier spaceport and the perfect location for Space Force's STARCOM headquarters and Delta 10 unit," Posey said. "We are honored to be selected as the preferred location for these two important military units."
Sen. Scott said the selection would be a win for the state and the military branch.
"This is a massive win for Florida's role in our country's space efforts that will bring more jobs and enhance our national security," he said. "Florida's aerospace and aviation workforce is more than 100,000 strong with the skills and experience necessary to support STARCOM and Space Delta 10 — that is complemented by the more than 40 colleges and universities boasting (an) extraordinary talent pipeline that continues to grow. Like I've always said, Florida has a long history of advancing America's national security and leadership in space, and I'm confident this strategic decision to headquarter STARCOM and Space Delta 10 in Florida's Space Coast will continue that tradition for years to come."
Specialty care security
Changes to the Medicare Physician Fee Schedule have resulted in massive cuts in reimbursement rates for certain specialty providers. Rep. Gus Bilirakis said that will compromise care for those in need of those services if Congress doesn't act.
The Palm Harbor Republican introduced the Providing Relief and Stability for Medicare Patients Act, with Republican Rep. Greg Murphy of North Carolina and Democratic Reps. Tony Cárdenas of California and Danny Davis of Illinois.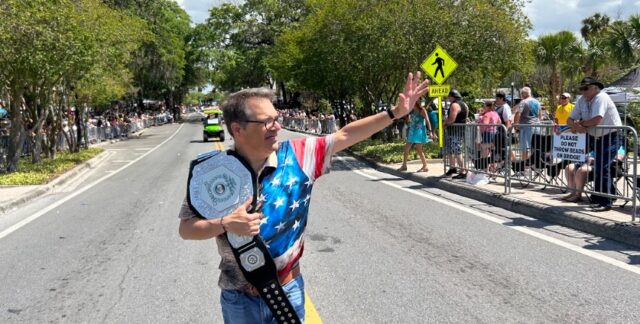 The bill will ensure patients retain access to specialty care providers who incorporate the use of high-tech medical equipment for in-office procedures, such as interventional radiology, vascular surgery, radiation oncology, venous and lymphatic medicine, nephrology and urology.
"My primary goal is to ensure all Medicare patients have access to quality care in a setting that maximizes their opportunities for a successful outcome," Bilirakis said.
"Continued year-over-year cuts (have) taken a toll on many specialty care providers' ability to participate in the Medicare program and provide care to seniors in need. Further reductions will only serve to accelerate health system consolidation — whereby limiting patient choice and access, exacerbating health care inequities, and likely leading to long-term increases in overall health care costs. We need patient-centered reforms that ensure continued access to quality care for all Americans."
The legislation includes funding for specialists who had been impacted by clinical labor cuts. It would also require the Government Accountability Office to analyze and report on the consequences of future fee schedule changes. That includes disruptions in patient access, health system consolidation and quality of care.
School counseling
Rep. Kathy Castor wants school districts across the country to have the resources to hire mental health professionals in schools. The Tampa Democrat reintroduced the Advancing Student Services in Schools Today (ASSIST) Act, which would establish a competitive grant program for mental health and substance use disorder care services through the Federal Medical Assistance Percentage.
The bill would have the federal program cover 90% of costs for districts selected to hire mental health professionals or increase salaries for those already on the payroll.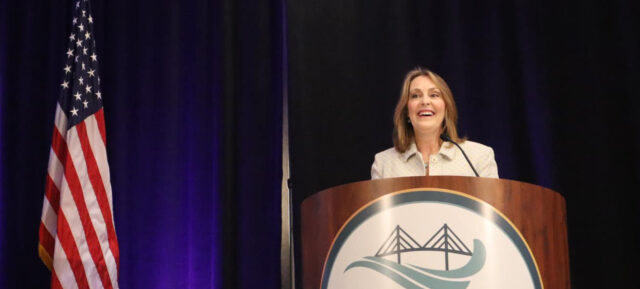 "We have a youth mental health crisis in this country, and we have a responsibility to act now to ensure our children can access the appropriate mental and behavioral health care they need," Castor said.
"Ensuring our children can get care where they are is key to improving mental health outcomes and reduces substance use disorders among youth, an issue that has been growing for decades. I hear from students, parents, teachers and health care providers all across Tampa Bay about the significant shortage of mental and behavioral health professionals that is delaying or preventing our neighbors from receiving the care they need."
Sen. Raphael Warnock, a Georgia Republican, will carry the bill in the Senate.
Castor's Office shared data indicating a high share of students, 42%, who report persistent sadness or hopelessness, and nearly 29% experienced poor mental health. Federal surveys in 2021 show nearly one in five students had thoughts of suicide that year.
Meanwhile, the Kaiser Family Foundation reports 19% of schools in the country aren't filling all mental health professional positions, with the vast majority listing cost challenges as the reason why.
Long-awaited retirement
A longtime leader in Rep. Vern Buchanan's Office is stepping away from the Capitol.
Sally Shely, now the District Director for the Longboat Key Republican, announced her retirement after working 27 years in Congress. She was among Buchanan's first hires after his election to Congress in 2006 and has served in many roles, including as Communications Director.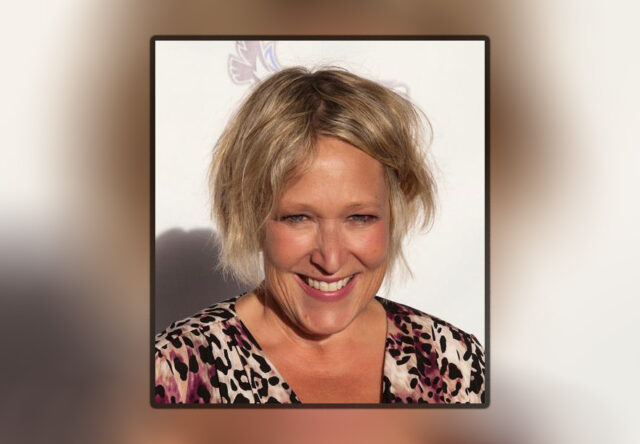 "From day one, Sally has demonstrated the leadership, work ethic and professionalism that has made her one of the most respected district directors in Congress," Buchanan said. "While she will be greatly missed in the office, Sandy and I want to congratulate Sally on her retirement and thank her for her selfless service to the people of Florida's 16th Congressional District."
Tara Poulton, most recently vice president of the Manatee Chamber of Commerce, will take over as Buchanan's District Director. Buchanan said Poulton's "communications skills, combined with her passion for public policy and heart for constituent services make her the ideal person for this position."
Shely previously served as Regional Director for former Sen. Mel Martinez, an Orlando Republican, and as District Director for former Rep. Katherine Harris, a Sarasota Republican and Buchanan's predecessor.
"It has been a great honor and a privilege to work with Vern on behalf of the people of Florida's 16th District," Shely said. "I am truly thankful for every opportunity he has given me to advocate for his constituents and help advance his agenda to reduce spending, grow the economy, and protest our freedom. Although I look forward to retirement, I will sincerely miss being part of this amazing team."
Black soldiers
History has often overlooked the sacrifices of Black soldiers who fought for America. Rep. Sheila Cherfilus-McCormick worked with other Black lawmakers on Memorial Day to introduce a resolution honoring that service.
The Miramar Democrat, with Democratic Reps. Sanford Bishop of Georgia, James Clyburn of South Carolina and Don Davis of North Carolina, introduced the legislation specifically recognizing those lives.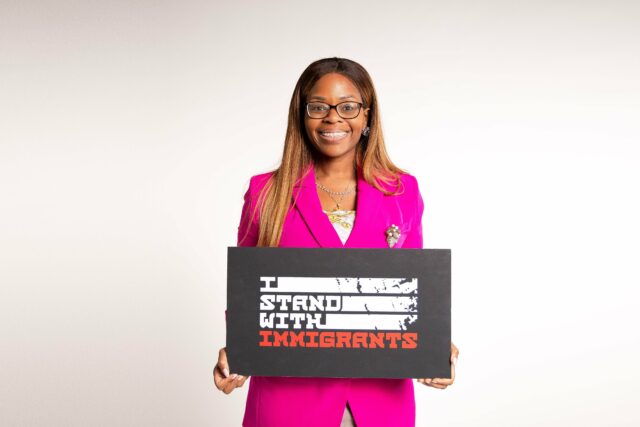 "Black soldiers have fought and given their lives in every American conflict since the Revolutionary War — fighting for democracy at home and abroad, while being treated like second-class citizens on American soil," Cherfilus-McCormick said. "This resolution seeks to rectify the gross injustices that these brave Americans experienced serving their nation."
The resolution noted Black soldiers have served the U.S. in every major conflict dating back to the Revolutionary War, including during times of segregated units and slavery.
"Millions of African Americans have answered the call to serve and protest the American people from all threats, both foreign and domestic. In all too many instances, they have had to fight for equal access to benefits and respect upon returning home," said Clyburn, Assistant Democratic Leader. "This resolution, aptly timed for Memorial Day, seeks to provide African American veterans and service members the recognition they are rightfully due."
Getting on board
Broward County and Fort Lauderdale will get $15.7 million to reduce train-vehicle collisions and blocked rail crossings, Rep. Debbie Wasserman Schultz's Office announced.
It's the first round of funding from $570 million allocated through the Infrastructure Investment and Jobs Act's new Railroad Crossing Elimination Grant Program, the Weston Democrat's Office said.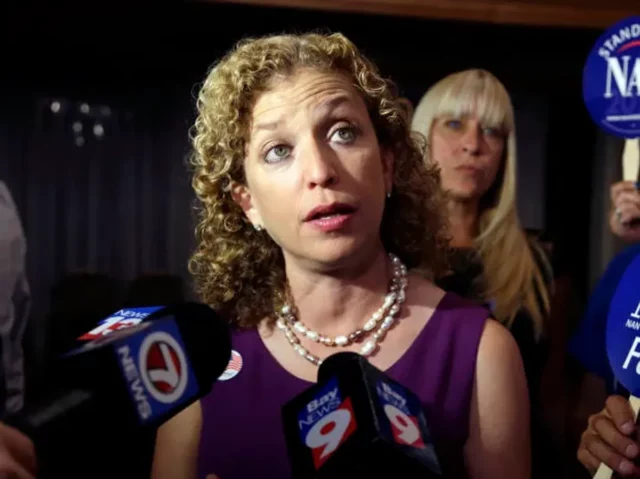 "I want to deliver safer, speedier travel and cut down commute times in South Florida, and that requires an across government effort, so I'm proud that President Biden and Congress partnered to deliver that help to our community," Wasserman Schultz said. "These rail improvement grants will help our community save lives and arrive to work, school and shops more swiftly. That's why I did not hesitate to write to Secretary Pete Buttigieg urging him to fund Broward County's application."
It's going to address issues along the rail that the area's new high-speed rail, Brightline, travels. Deaths along these tracks earned Brightline the moniker of the deadliest train in the country because it averaged one death for every 37,000 miles traveled, according to The Associated Press.
The bulk of the money — $15.4 million — goes to the Broward County Sealed Corridor Project to install exit gates and medians at 21 crossings along Florida East Coast Railway's rail line, a freight corridor shared with Brightline's passenger service. The Broward Metropolitan Planning Organization, along with Dania Beach, Wilton Manors, Fort Lauderdale, Hallandale Beach, Hollywood and Pompano Beach, will contribute a 20% non-federal match.
Another $280,000 is going to the city of Fort Lauderdale's Railroad Safety and Congestion Analysis.
This comes on top of $25 million in federal funding awarded last August for safety improvements to Brightline's rail corridor between Miami-Dade and Brevard counties.
Cubano leader
The death of Cuban American activist Fausto G. Diaz moved Rep. Carlos Giménez, a Miami-Dade Republican and fellow Christopher Columbus High School graduate, to honor the community leader through a speech on the House floor.
"Fausto loved this country and never forgot about his parents' native homeland of Cuba. He was a tireless advocate for Cuba's freedom and the importance of keeping sanctions on the brutal regime that strangles the island," Giménez said.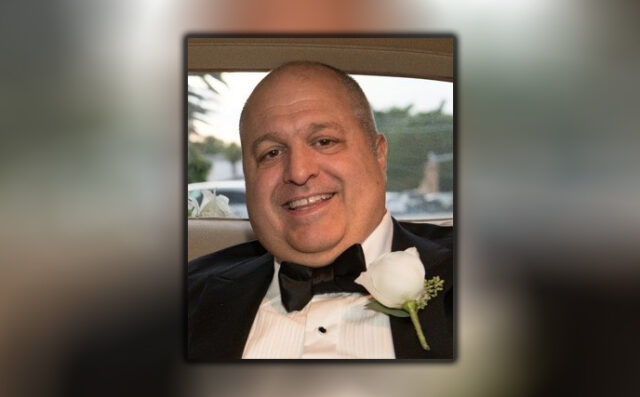 "Above all, Fausto was a loving son, brother, father, grandfather, and uncle who was so proud of his growing family. Fausto passed away unexpectedly on Tuesday morning but his legacy lives on in his children and grandchildren."
Diaz died at age 57 on May 30.
Giménez is the only Cuban-born member of Congress.
On this day
June 6, 1968 — "Robert F. Kennedy dies after mortal shooting" via United Press International — Sen. Kennedy died of an assassin's bullet in a tragedy remindful of the murder of his brother. The boyish-faced Senator died at 1:44 a.m. PDT. Kennedy, who was 42, will be buried in Arlington National Cemetery, probably beside the late President John F. Kennedy who was shot by a sniper in 1963. President Lyndon Johnson sent a presidential jet to fly the body to New York. Kennedy's widow, Ethel, three of their 10 children and 71 friends and staff planned to accompany the body on a flight late in the day after authorities complete an intensive autopsy on the body.
June 6, 2005 — "Justices say U.S. may prohibit the use of medical marijuana" via The New York Times — The Supreme Court upheld the power of Congress to prohibit and prosecute the possession and use of marijuana for medical purposes, even in the 11 states that permit it. The 6-to-3 decision, a firm reassertion of federal authority, revealed a deep fissure within the coalition that over the past decade has provided the majority for a series of decisions curbing congressional power and elevating the role of the states within the federal system. Two members of that coalition, Justices Anthony M. Kennedy and Antonin Scalia, voted this time to uphold federal authority.
___
Delegation is published by Peter Schorsch, compiled by Jacob Ogles, edited and assembled by Phil Ammann and Ryan Nicol, with contributions from Anne Geggis.