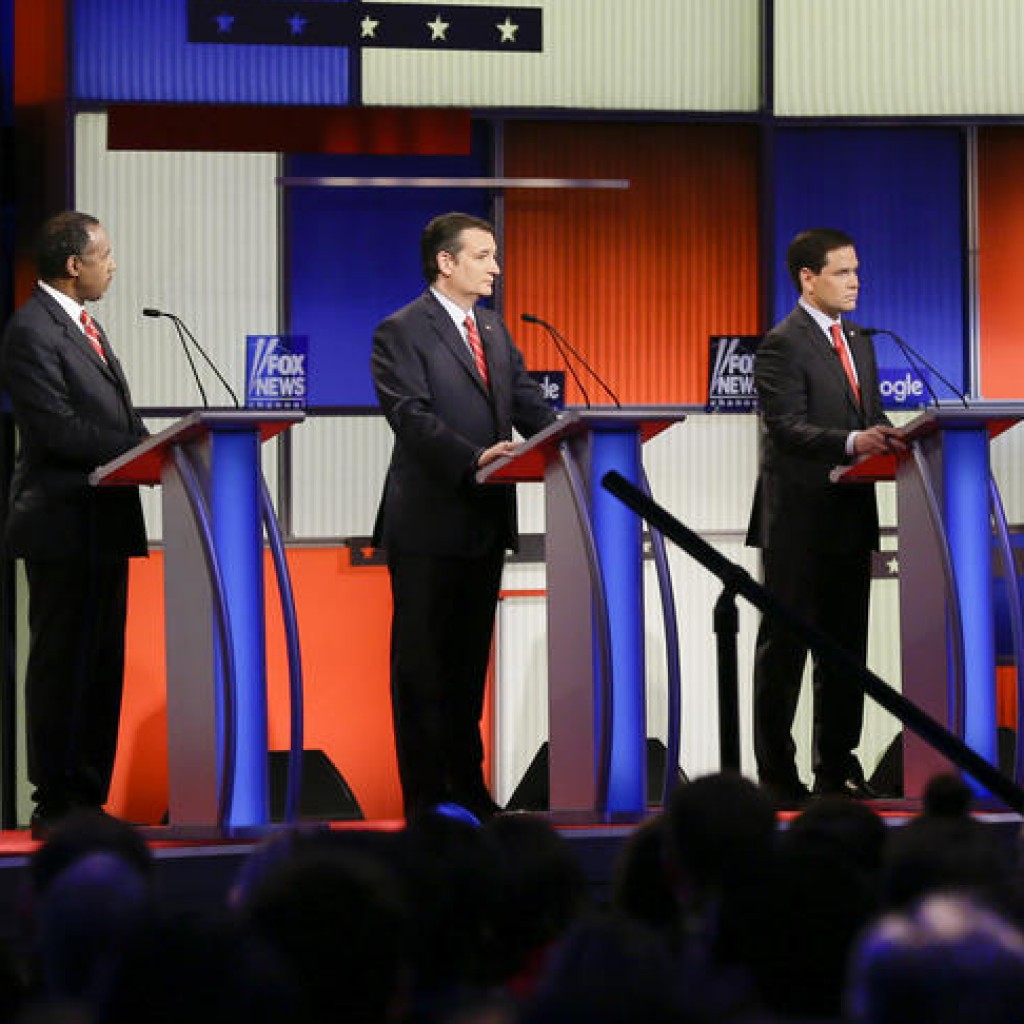 'I listened to advice about "pivoting" and "not punching down."'
Florida's senior Senator is setting the record straight about a perception that he lost the 2016 presidential campaign because of Chris Christie.
In a fiery tweet Tuesday evening, Marco Rubio lashed out at "lazy and dumb" commentators who mistook a rough moment in a debate for being the end of his campaign. Then he offered a damning indictment to his strategy, even as the reaction was in real time.
"(The New Hampshire) debate sucked because instead of hitting back when attacked like I wanted to, I listened to advice about 'pivoting' & not 'punching down' on a CC who was at 7% & about to drop out. But it didn't end my campaign," Rubio added.
"After NH I finished 2nd in SC & NV, won 3 primaries, almost won Virginia on Super Tuesday, finished with the 3rd most delegates behind (Donald) Trump's historic campaign & was reelected twice by 8 & 17 points."
While Rubio did continue the campaign after Christie left the presidential race, Christie's putdown of the Senator was memorably ferocious.
"Every morning, when I wake up, I think about, 'What kind of problem do I need to solve for the people who actually elected me?' It's a different experience. It's a much different experience," Christie said, referring to his executive experience as New Jersey Governor.
From there, he unfavorably compared Rubio to the current President.
"And the fact is, Marco, you shouldn't compare yourself to Joe Biden. And you shouldn't say that's what we're doing. Here is exactly what we're doing. You have not been involved in a consequential decision where you had to be held accountable. You just simply haven't."
Christie wasn't finished. He trashed Rubio's debate style.
"The drive-by shot at the beginning with incorrect and incomplete information and then the memorized 25-second speech that is exactly what his advisers gave him," Christie chided.