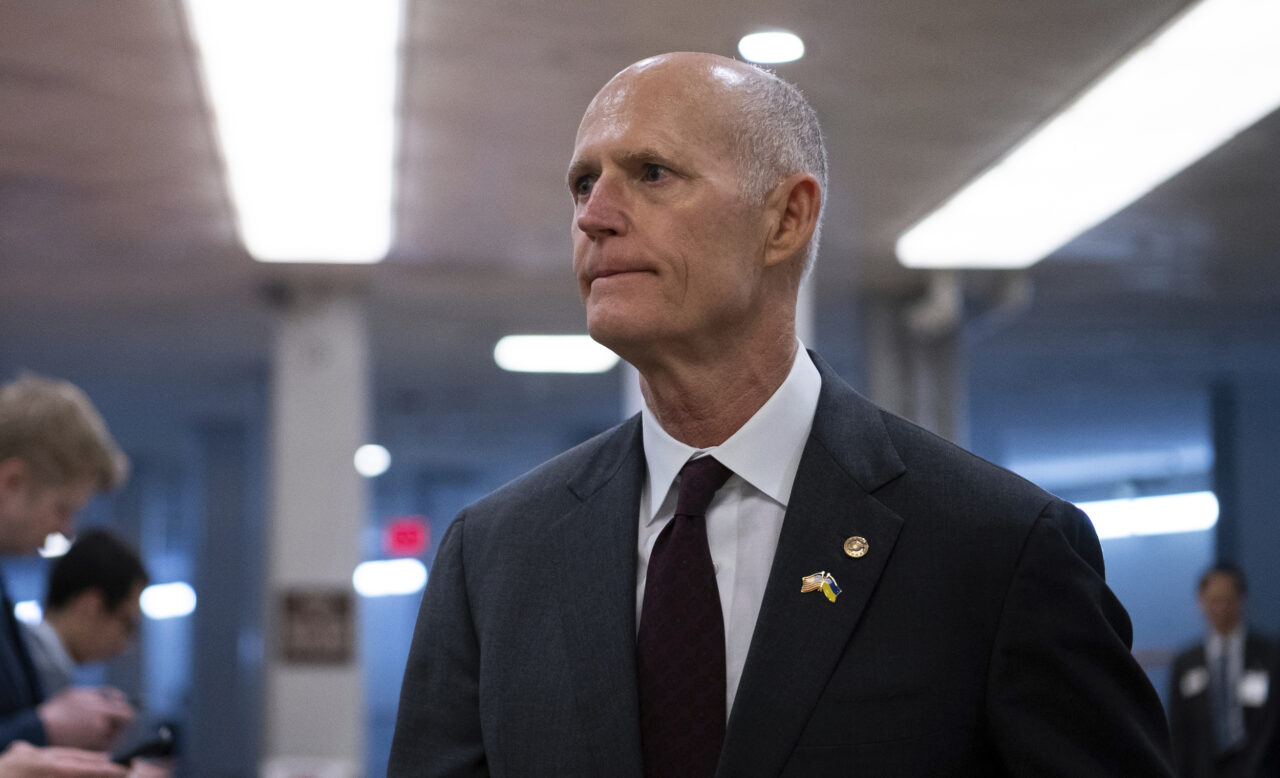 'I've gone through all the incumbents in office in the state.'
U.S. Sen. Rick Scott isn't known for his basketball prowess, but he isn't ruling out an electoral game of one-on-one against an NBA legend.
During a Wednesday interview on WMAL's "O'Connor and Company," the rookie Florida Senator was asked about the possibility of hoops heroes Grant Hill or Dwayne Wade running against him in the 2024 General Election.
It remains to be seen if the former basketball standouts are ready for a 2024 run.
Attorney John Morgan has said Hill would "beat the s—" out of Scott. Hill has been involved in Democratic politics.
Wade, a former Miami Heat player, has a transgender daughter and has said Florida's political antipathy to the trans community is one reason he doesn't live in the state.
The Senator acknowledged Democrats might benefit from stepping up recruiting, given how previous elections against him have gone.
"Well, I think why they're having a hard time is, you know, I've had one Primary then three very hard Generals because I've gone through all the incumbents in office in the state, statewide Democrats," Scott said. "So I think that they're struggling to find somebody. They want somebody like Dwayne Wade to run against me."
Scott was first elected as Florida Governor in 2010, narrowly defeating former Florida Chief Financial Officer Alex Sink. He was re-elected in 2014, defeating former Florida Governor and his predecessor Charlie Crist, also by a narrow margin. Most recently, Scott defeated incumbent U.S. Sen. Bill Nelson in 2018 to earn his current position in what was a nail-biter race that ultimately required a recount.
Scott anticipates another serious challenge will emerge.
"I think it's positive that they're struggling to find somebody," Scott said, "But, you know, they will. It's going to be my first cycle in the presidential cycle. So there'll be a lot of money because Florida is a big swing state."
Scott has previously expressed qualms about running down ballot in a presidential election, calling it a "minus" that would make him "subject to whatever our presidential candidates are doing."
"I'm very optimistic because we're going to do our job and we (won) really tough races before. But look, it's gonna be expensive," Scott said, before reminding listeners that his campaign website is open for donations.