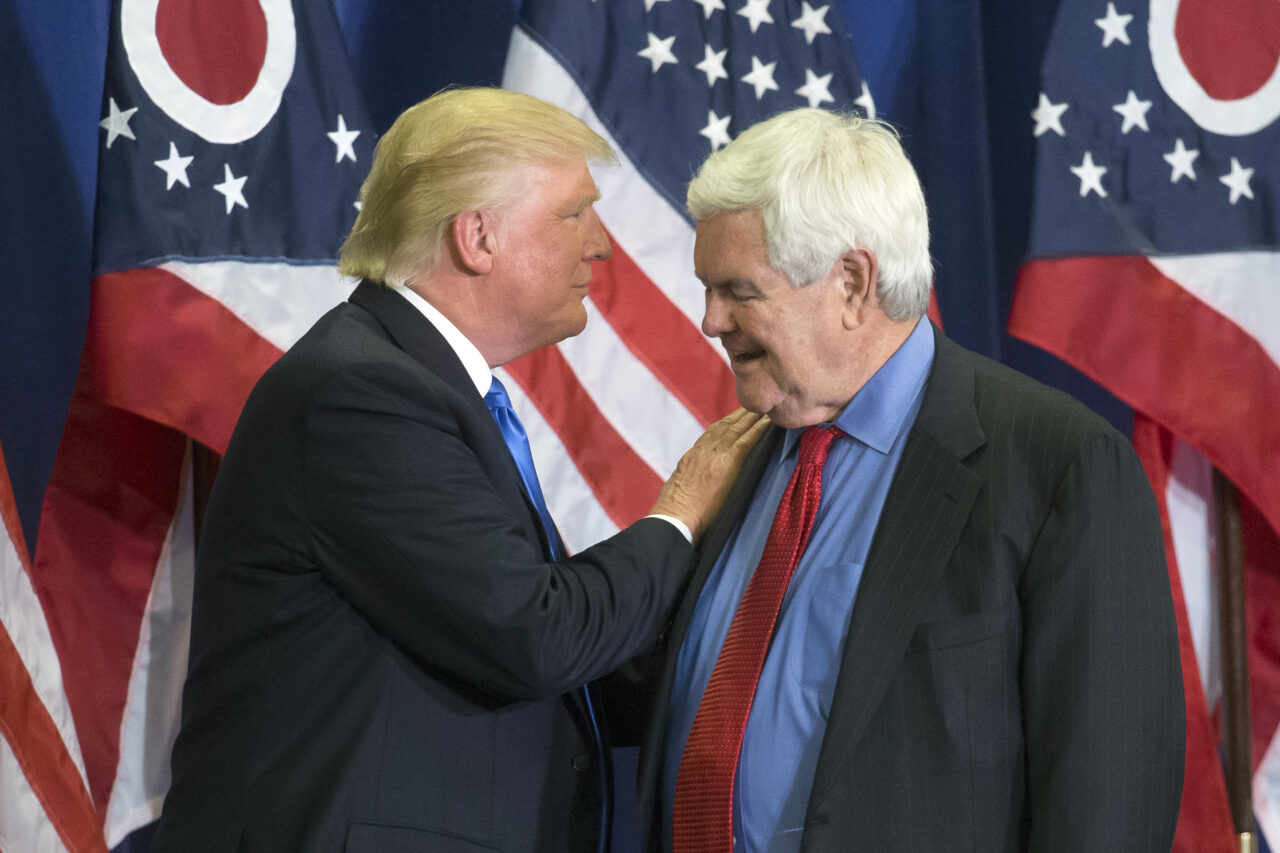 'I think that's the great challenge. How do you go after Trump?'
Former House Speaker Newt Gingrich has a "two-lake" theory of the 2024 Republican race for President.
One lake belongs to Donald Trump. And the other lake belongs to everyone else.
Outlining the challenge for Ron DeSantis on Fox News, where a recent poll of the race shows the former President with a 33-point lead (53% to 20%) over the Florida Governor, Gingrich contended the challenge for DeSantis and the others is to "drain the Trump lake."
"I think you have to think of it as a two-lake competition. There's a Trump Lake that's about 50(%) today, 53%. And then everybody else. And one of the challenges for DeSantis or anybody else is, how do you drain the Trump lake?" Gingrich posited.
"Because if you don't drain the Trump lake, it doesn't matter how many people over here in the secondary lake, they're not going to win," Gingrich added. "And I think that's the great challenge. How do you go after Trump?"
Gingrich also threw cold water on an internal poll from the DeSantis-aligned Never Back Down super PAC, which purports DeSantis has made up ground on Trump of late in Iowa, including a statistical tie in a very unlikely head-to-head matchup in the early state.
"It's a poll that his campaign took out. We'll see if there's any other poll," Gingrich said.
Indeed, other polling has been less friendly to DeSantis. An Emerson College survey from May shows Trump with 62% support among Hawkeye State Republicans, with DeSantis mustering just 20%.
Another May survey by American Greatness, conducted by National Research Inc., finds the former President leading the Florida Governor, 44% to 26%, in a crowded field of candidates. In a head-to-head matchup, Trump still leads by double digits, 45% to 33%.
In a McLaughlin and Associates poll conducted in late April, Trump led DeSantis in a full field of names, 54% to 20%. A hypothetical two-way battle between Trump and DeSantis also goes the former President's way, 57% to 35%, with 8% undecided.
In an April Victory Insights poll of 400 likely Iowa caucus participants, Trump led DeSantis 54% to 20% in a crowded field, and 59% to 41% when the field was reduced to just those two names.