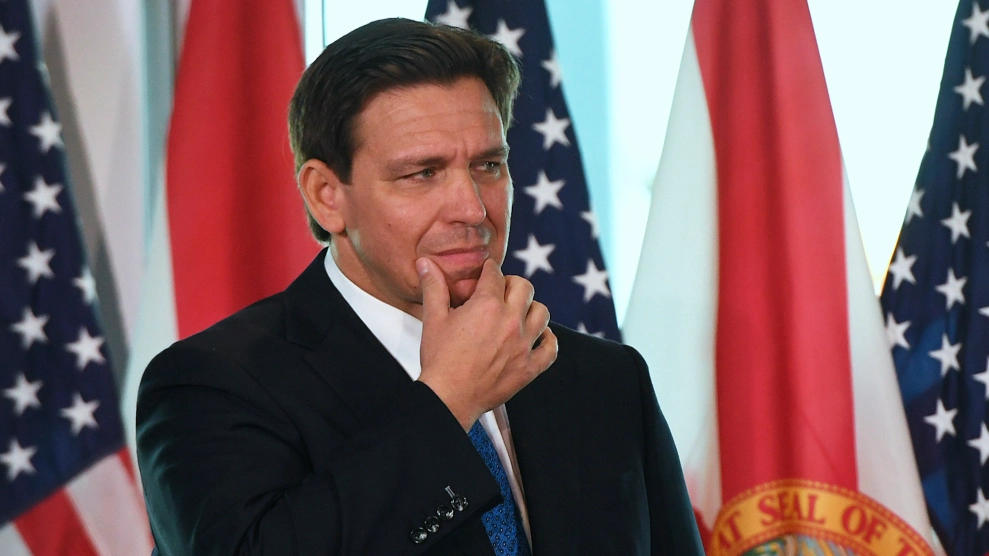 A 2-way race is closer, with independent voters backing the Governor in the open Primary.
Ron DeSantis faces a double-digit deficit against Donald Trump among Wisconsin Republicans.
The Florida Governor is behind the former President, 40% to 25%, in a Public Policy Polling survey of the upcoming 2024 Presidential Primary in the state.
Other names are struggling in comparison to the top two. There is 8% support for Mike Pence, 5% each for Nikki Haley and Tim Scott, and 2% for Vivek Ramaswamy.
In a narrower field, DeSantis would be better off, per the polling memo accompanying the results.
"In a head-to-head matchup though, Trump's lead over DeSantis falls from 16 points to just 4 points at 43-39. Trump doesn't have much room to grow from his initial standing but the recent proliferation of Republican candidates into the race is significantly dividing his opposition to allow him a substantial lead in the full field," the pollsters assert.
The lack of a closed Primary seems to help DeSantis in the two-way hypothetical as well.
"Wisconsin's open Primary system contributes to Trump's relative weakness here as well. While he has an 11-point advantage with self-described Republicans, DeSantis leads by 11 with independents and that's what makes it only a 4-point race overall."
DeSantis delivered remarks last month in Wausau, weeks before formally entering the campaign, where he explained how the Florida Blueprint could translate to the Badger State.
"I come bearing good news. And you may say, 'What good news is there?' Republicans have had a series of disappointing election results, not just here in Wisconsin, but really across the country," DeSantis said. "So, what's the good news? The good news is the state of Florida and what we've achieved shows Republicans can win again."
"Florida was a great state. There were a lot of good things going on. But it was the single most pivotal swing state. Basically like Wisconsin is now," DeSantis added.
It wasn't all serious. The Governor also brought his brand of convivial humor, needling the locals.
"The hospitality has been fantastic. People here are so nice and I always enjoy spending time with folks from Wisconsin as Governor of Florida. Usually that just means I go to Naples in winter and half of Wisconsin is down there, but it's great to be visiting the real thing," DeSantis joked.