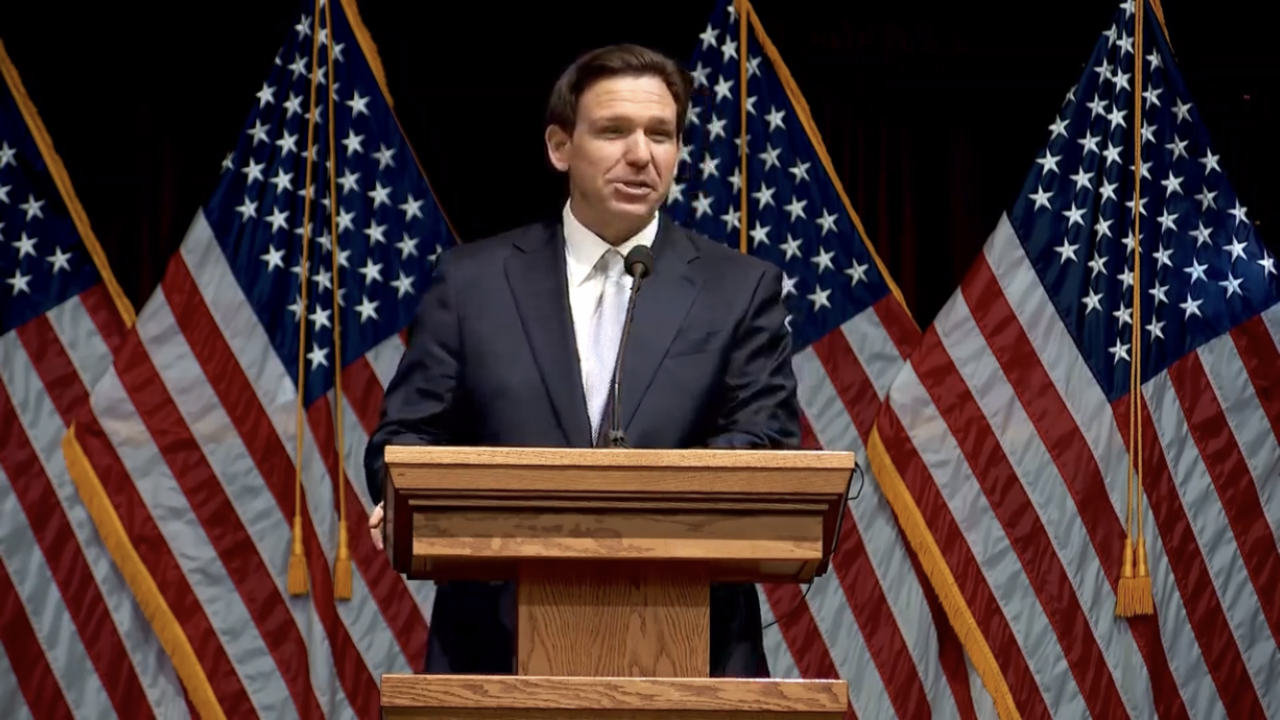 Is the Beehive State DeSantis Country?
Ron DeSantis has called Florida the "Utah of the Southeast," and it appears Beehive State Republicans feel the buzz.
The just released Deseret News/Hinckley Institute of Politics poll of the state's 2024 race shows the Florida Governor just one point behind former President Donald Trump, the latest indication Utah may be a strength for the Governor next year.
Trump leads DeSantis 27% to 26%, with former U.S. Rep. Liz Cheney's 7% good for third place. Former United Nations envoy Nikki Haley and former Vice President Mike Pence are tied for fourth, with 5%. All other names polled are below that threshold, with an additional 21% not yet committed to a specific candidate.
The poll, from Dan Jones and Associates, was taken May 22-June 1, encompassing the Governor's formal campaign launch. The margin of error is +/- 4.78%.
This result continues a trend of statistical ties between Trump and DeSantis in Utah.
In a survey released in early May by the same pollster, Trump led DeSantis 21% to 19% among all voters intending to vote in the GOP Primary. Cheney had 11% support then.
In the previous Deseret News/Hinckley Institute of Politics poll from March, 21% backed DeSantis, with Trump drawing 16% support. Cheney was a competitive third place in this hypothetical, commanding 12% support, with all other possibilities further back.
Other polls have split.
In a survey conducted by WPA Intelligence from April 18-20 among 504 Utah Republican Primary voters, DeSantis led Trump, 46% to 39%. The poll had a margin of error of +/- 4%.
In the March Utah Public Opinion Pulse survey from OH Predictive, Trump held a commanding lead at 41% to 23%.
DeSantis spoke at last month's Utah Republican Convention where his remarks were well received.
DeSantis said he "was recently visiting with some folks in Iowa and people said, you know, 'Iowa, they're really the Florida of the Midwest with all the conservative stuff they're doing.' Well, let me just tell you maybe it's a little secret, but it might just be that Florida is the Utah of the Southeast."
The speech moved convention attendees. The Florida Governor won a straw poll from the event, 54% to 29% over Trump, according to a report from the Colorado Springs Gazette.