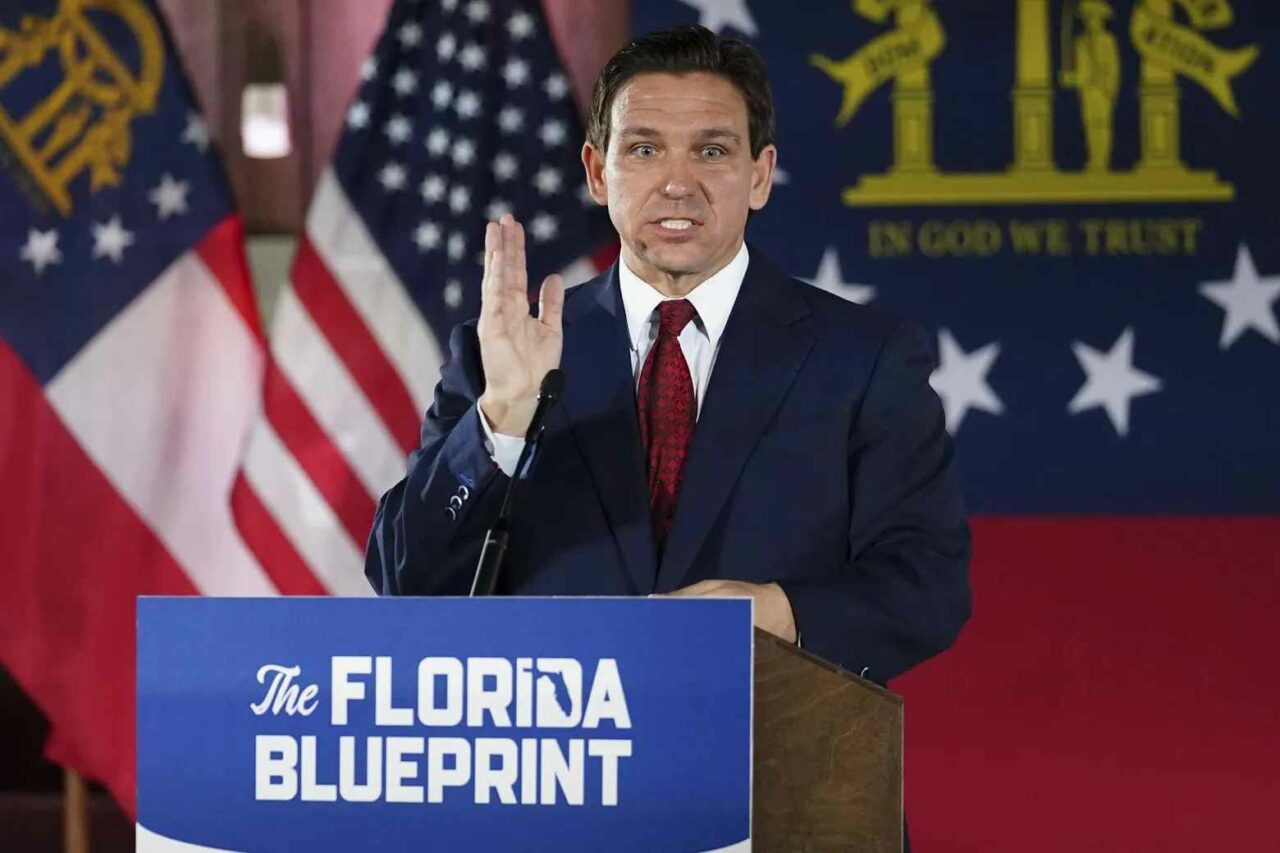 Lone Star State donors will have six opportunities to see the Florida Governor next week.
Presidential candidate Ron DeSantis is a distant second among Texas Republicans, but much of the state's donor class is poised to back him nonetheless.
The Texas Tribune reports the Florida Governor has a six-city swing slated for the Lone Star State next week, where he will benefit from events priced at $3,300 per person at the minimum, with $13,200 per couple if the donors pony up for both the Primary and General Elections.
DeSantis will visit Midland on June 7, then Fort Worth, Dallas and Houston on June 8, and will close out the trip in The Woodlands and Austin on June 9. Expect big donations from not just the oil industry, but also commercial real estate.
The donors have more confidence in DeSantis than Texas Republicans themselves, who still back Donald Trump by big margins.
In a hypothetical two-way Primary, a May Texas Hispanic Policy Foundation survey shows Trump up over DeSantis, 57% to 36%.
In a Defend Texas Liberty PAC survey conducted by CWS Research from April 29 through May 1, the Florida Governor has just 16% support in a Primary field. Trump leads with 54%.
A survey of 436 likely GOP Primary voters conducted April 24-27 by McLaughlin and Associates shows DeSantis mustering just 16% in a crowded field.
An Emerson College poll in the field in April also has DeSantis 46 points behind Trump, with Trump drawing 62%.
The Trump campaign has paid some attention to Texas.
Trump held a rally earlier this year in the West Texas town of Waco, where the former President devoted part of the speech to denunciations of "Ron DeSanctimonious."
In the span of five minutes, Trump touched on various themes, making the case that the Florida Governor, a runner-up to Trump in most polling, doesn't measure up. He mentioned DeSantis' previous positions on senior citizen entitlements, recounted the story of the brokered 2018 endorsement, and trashed DeSantis' performance as Florida Governor.