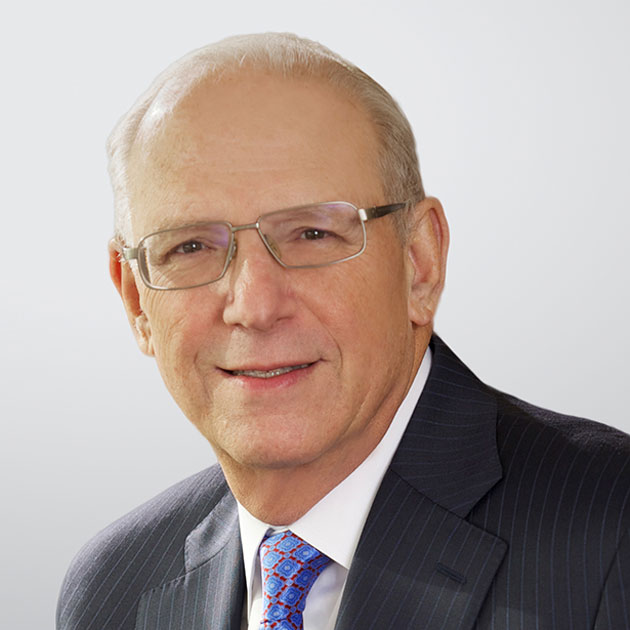 Its veteran leader will exit the firm at the beginning of next year.
Holland & Knight Managing Partner Steven Sonberg will step down at the end of the first quarter next year, paving the way for new leadership at the global law firm.
Robert J. Grammig will become the firm's Chair and Chief Executive Officer, while David C. Whitestone and Tiffani G. Lee will serve as Managing Partner and Deputy Managing Partner, respectively.
Sonberg has served the firm for 16 years.
The leadership changes come as Holland & Knight has experienced a period of growth, including combinations with Tennessee-based Waller Lansden Dortch & Davis in March and Texas-based Thompson & Knight in 2021.
Under Sonberg's leadership, the firm added nearly 900 lawyers and 17 offices. Through the end of 2022, the firm had grown its revenue by nearly $1 billion. Holland & Knight now employs about 2,000 lawyers in 34 offices worldwide.
"It has been an honor and a privilege to lead Holland & Knight and I am extremely grateful for the extraordinary contributions our attorneys and staff have made to our shared success," Sonberg said.
He offered praise for the new leadership team.
"Bob's sharp business and financial acumen, as well as his evenhanded approach, will serve the firm well for many years to come. In addition to Bob, David and Tiffani have been indispensable members of our leadership team for some time and have been key architects behind our growth and dedication to an inclusive and collaborative culture," Sonberg said.
"They will be an exceptional team, and I look forward to working with them through this transition period."
Grammig is a partner at Holland & Knight's Tampa, Washington and New York offices. He also co-leads the firm's Corporate, M&A and Securities Practice Group. He's been with the firm since 1982.
Grammig has served in numerous leadership roles, including his current membership on the firm's Directors Committee and Practice & Operations Committee. He served as Chair of the Florida Chamber of Commerce from 2017-2019 and currently serves as the chair of the Florida Chamber's International Business Council.
He earned his law degree from Harvard and has bachelor's and master's degrees from the University of Pennsylvania.
"David, Tiffani and I are humbled by the confidence our fellow partners have placed in us to lead this new era for Holland & Knight," Grammig said.
"We thank Steve for his tremendous leadership during which our firm revenue has grown from $546 million to a record $1.54 billion in 2022. Our success with lateral recruitment, as well as our practice, industry and geographical expansion, all flow from Steve's clear vision of the firm's strengths and his discipline in developing and executing an effective strategy."
Grammig added that the focus moving forward will be "making the most of opportunities presented by our expansion." He said the leadership team will also emphasize "a collaborative and collegial culture."
Whitestone is a transportation lawyer who currently serves as Holland & Knight's Executive Partner at the Washington office. He also serves on the firm's Practice & Operations Committee. He joined Holland & Knight in 1999 and has since been elected to several terms on the firm's Directors Committee, served as the firmware Lateral Hiring Partner and led the firm's Government Section.
"Holland & Knight's core strength is and always has been its ability to meet the needs and advance the goals of its clients," Whitestone said. "Our new leadership team shares a commitment to fostering a culture that prioritizes teamwork across practices, industries and offices, and we look forward to continuing the firm's tradition of delivering the excellent results our clients have come to expect of us."
Lee is a litigation lawyer in the firm's Miami office and serves on its Practice & Operations Committee. She joined Holland & Knight in 1997.
She has served as the firmware Diversity Partner since 2008 and is currently a member of the Orange Bowl Committee, Greater Miami Chapter of the Links, Eleventh Judicial Circuit Professionalism Panel and a member of the Ad Hoc Committee on Attorney Admissions, Peer Review and Attorney Grievance for the South District of Florida.
"Holland & Knight has made great strides in a number of key areas under Steve's leadership," Lee said. "As the industry rapidly evolves, this is a great opportunity to recommit to our goals and push ourselves even further to become a leader across all of our markets."