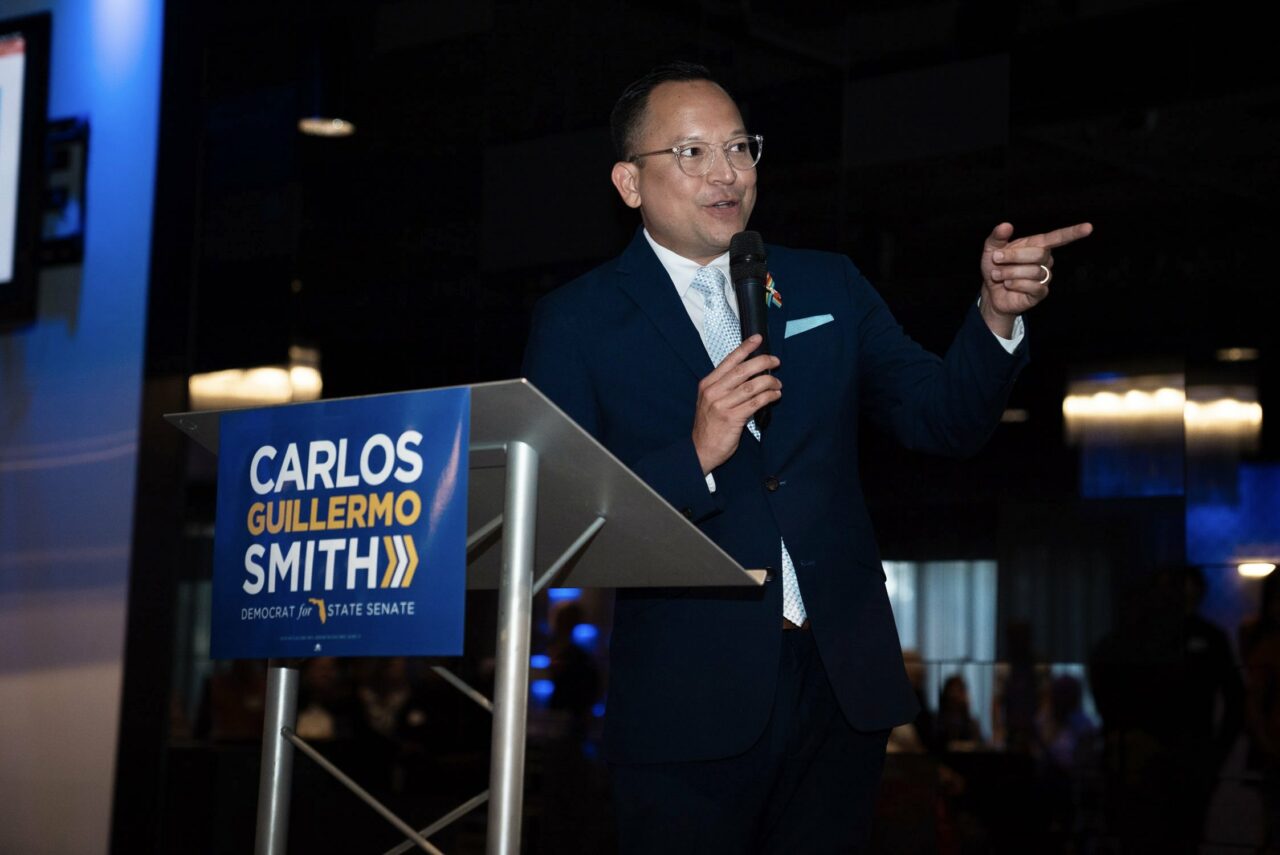 Cassidy previously handled finance for Joy Goff-Marcil's state Senate campaign.
After raising $150,000 over the course of eight weeks, Orlando Democrat Carlos Guillermo Smith is expanding his state Senate campaign.
"I'm blown away by the incredible support we've received in such a short time," Smith said.
"Our fundraising success reflects the people of our district's enthusiasm to elect a progressive champion. This community wants to send a Democratic leader to the Senate who's not bought and paid for by Tallahassee insiders or corporate special interests. That's why we are building a grassroots campaign that's driven by the voices and values of the people of Senate District 17, and this is just the beginning."
Smith lost re-election to the House in November to Orlando Republican Susan Plasencia, ending a six-year run in the Legislature. But in April, he announced he will run for the Senate seat now held by retiring state Sen. Linda Stewart, an Orlando Democrat.
Since announcing, Smith has raised more than $150,000 from 1,100 donors, including $60,000 In May. The haul included money donated at a May 30 campaign kickoff party.
Smith also named Allison Cassidy as his Campaign Manager while he runs for the open Senate District 17 seat. Cassidy most recently served as finance director for Democrat Joy Goff-Marcil's challenge last year to state Sen. Jason Brodeur, a Sanford Republican.
Smith also brought on a number of other consultants as he builds up infrastructure more than a year away from an anticipated Primary.
Ben Sharpe of Evergreen Strategies will manage the campaign's digital program. He previously served as digital director for former U.S. Sen. Bill Nelson.
Colin Rogero, founder of Colin Rogero Media, will handle creative outreach for the campaign.
Jonathan Ducote of Resonance Strategies will oversee direct mail initiatives.
Shayne Cheshire of Spotlight Strategies will oversee finances and fundraising.
"These key hires bring a wealth of experience and expertise to our team," Smith said. "Their dedication and talent will be integral to our campaign's success."