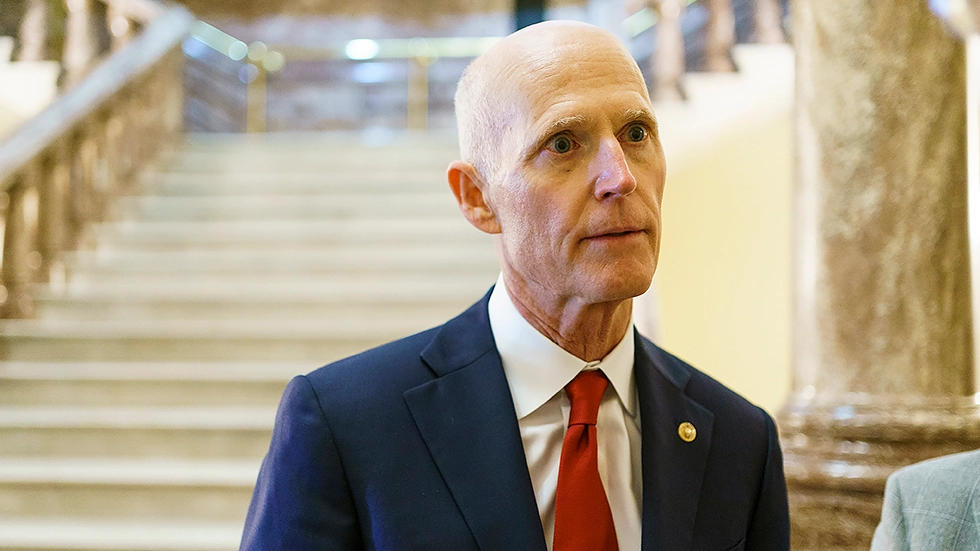 'I pray that President Biden will defy our expectations and finally take a stand against this TODAY.'
A Florida Senator is fuming over a Chinese spy operation to be positioned off the Florida coast in Cuba.
In the wake of reports that the communist country will place infrastructure near Florida to spy on electronic transmissions — including from military bases in the southeastern United States — and monitor ship traffic, Rick Scott is demanding action.
"If Joe Biden gives a damn about the security of our country and safety of our people, he will speak on this today, demand that Chuck Schumer set dates for security briefings and public hearings in the Senate and announce action to push back on communist China's unacceptable aggression," Scott said Thursday.
The money involved is substantial. According to The Wall Street Journal, China will pay several billion dollars to get the operation going.
Scott frames this move as China calling the Biden administration's bluff.
"Almost two years since the historic freedom demonstrations in Cuba, Joe Biden is not standing up for democracy but instead ensuring his legacy will be his horrific failures to stop the spread of evil across the world," Scott added.
"America's enemies know Biden is too weak to stand up against them, so they are taking advantage of the hospitality offered by the illegitimate communist regime in Cuba. I pray that President Biden will defy our expectations and finally take a stand against this TODAY."
This isn't surprising to the executive branch.
"I cannot speak to this specific report, but we are well aware of — and have spoken many times to — the People's Republic of China's efforts to invest in infrastructure around the world that may have military purposes, including in this hemisphere," John Kirby, spokesperson for the White House National Security Council, said in a statement to Reuters.
The Senator is less sanguine, meanwhile.
"This move by communist China presents grave threats to America's national security that cannot be ignored. Every American should be up in arms about this. It's not just spying on the government, which is bad enough, it's spying on you, seeing your emails and your data," Scott asserts.
Marco Rubio also raged against the revelations: "The threat to America from Cuba isn't just real, it is far worse than this. But to date not only does the Biden WH not care, they have people who actually want to appease the regime.
The Chinese and Cuban governments offered no comment on the reports.