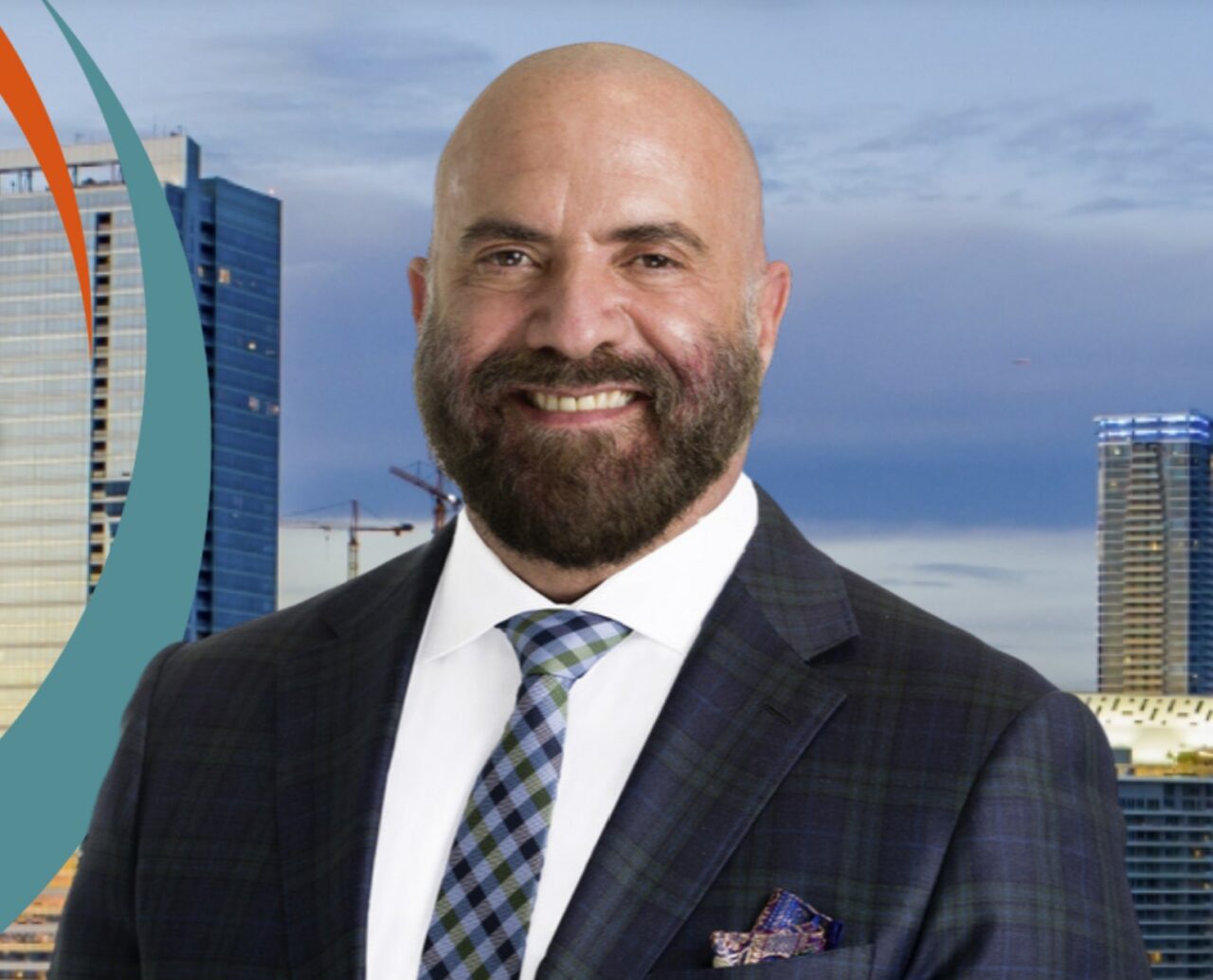 'By prioritizing residents, I know Miami's best days are ahead of us.'
Banker and longtime community activist Damián Pardo just made the race for the District 2 seat on the Miami City Commission a five-person contest.
It's his first run at public office.
Pardo says he wants to "shake things up" and "get back to the basics of serving residents."
"I really believe we can do better," he said in a Thursday video announcing his candidacy.
Pardo, the South Florida director of private and music wealth management for First Horizon Bank, is well-known among supporters of LGBTQ rights in the region for his decades of advocacy work.
He was the founding Chair of Miami-based SAVE, which since 1993 has worked to unite and advance the rights of LGBTQ people in Florida. He has also served as board president of the region's largest AIDS service organization, Care Resource, and led what later became the Miami-Dade Gay and Lesbian Chamber of Commerce.
In 2015, Pardo co-founded the nonprofit 4Ward Miami to promote "diversity and inclusion, economic development, community engagement and greater understanding of complex community issues." The group, which he chairs, operates numerous events yearly to "blur the lines that divide South Florida communities," including the Gay8 Festival.
Pardo's other community involvements included membership to the Miami Dade Equal Opportunity Board, Miami Foundation board of trustees and Celia Cruz Foundation. He is a current member of the Vizcaya Museum and Gardens Board, which oversees the historic former estate of businessman James Deering on Biscayne Bay and Coconut Grove.
Pardo holds a master's degree in management from the University of Miami School of Business. He lives in the Miami neighborhood of Morningside.
"I want to fight to increase opportunities for all, including longtime Miami residents in historic Black neighborhoods like Coconut Grove who are negatively impacted by rampant development and gentrification," he said, referencing the expansion of new construction into areas like West Grove.
He also listed improving Miami's public spaces and infrastructure, boosting public safety and affordable housing, and shoring the city's protections against sea level rise as priorities.
"Whether it's enhancing our parks and greenspaces, fixing potholes and sidewalks, investing in measures against flooding so Miami is better prepared for heavy rains and hurricanes, or putting a greater emphasis on keeping communities like ours safe, we can do better," he said in a statement. "And by prioritizing residents, I know Miami's best days are ahead of us."
Pardo is running for the seat now occupied by Sabina Covo, a public relations and media professional who won a Special Election in February to serve the remaining eight months of former Commissioner Ken Russell's term.
Covo has raised $170,000 since winning to defend her seat Nov. 7.
Others seeking to supplant her in the technically nonpartisan race include real estate agent Gabriela Ariana Chirinos; production designer, marketing consultant and former Casa Wynwood creative director Christi Tasker; and James Torres, a telecommunications business management director and President of the Downtown Neighbors Alliance, which represents 30,000 or so Miami condo residents.
District 2 spans most of the city's coast and includes the Brickell, Coconut Grove, downtown Miami, Edgewater and Morningside neighborhoods.