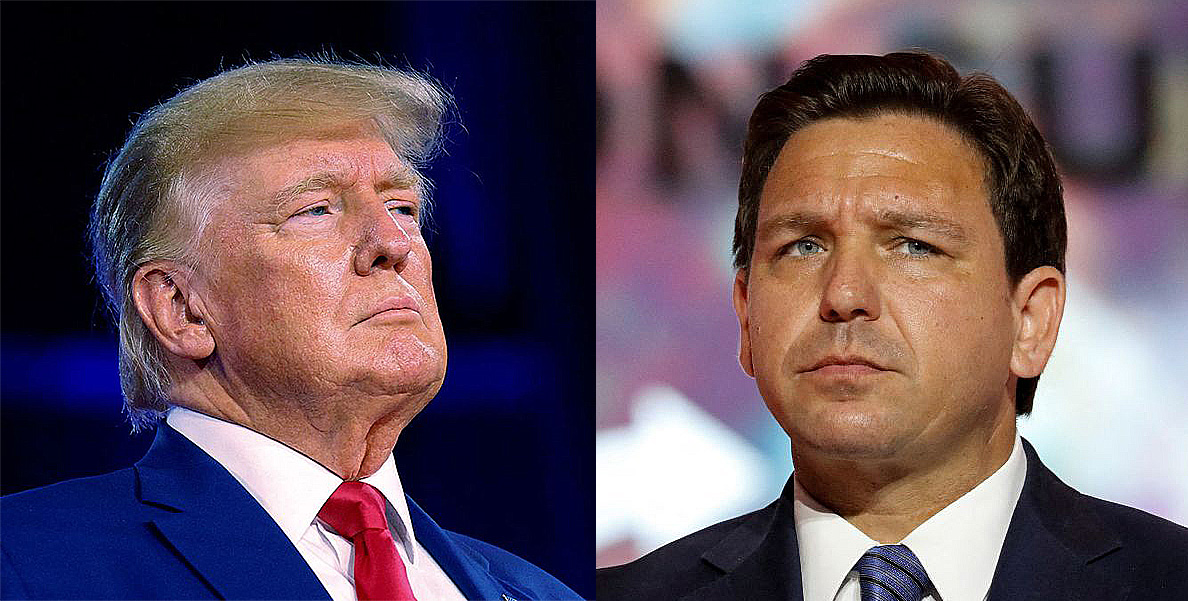 A 2-way race is closer than the poll with the whole 2024 field.
Ahead of dueling speeches by Donald Trump and Ron DeSantis at the North Carolina Republican Party State Convention this weekend, a poll says the Tar Heel State is still Trump Country.
A new survey from Opinion Diagnostics shows the former President doubling the Florida Governor's support in a crowded field, 44% to 22%.
Other candidates are far behind. Nikki Haley has 7% support, Mike Pence is at 6%, Tim Scott has 4%, Chris Christie sits at 2%, Asa Hutchinson and Vivek Ramaswamy are at 1% each, other candidates hold 2%, with 11% undecided.
When the race is reduced to a Trump-DeSantis faceoff, the former President commands 50% support, with 34% backing DeSantis, and the remainder undecided. Trump gains 6% compared to the eight-way race, while DeSantis gains 13%.
The polling memo offers more detail, pointing out that Trump leads by 20 points with registered Republicans, but only by 5 points with independents who plan to vote in the GOP Primary.
"Trump wins in all geographical areas of the state except for the eastern region where DeSantis leads 44% to 37%," the pollster notes. 
Though a 22-point deficit is daunting for DeSantis, it's still a better performance than a poll released last month from the John Locke Foundation.
That survey found DeSantis trailing Trump, with 22% support against 55% for the former President.
Polls notwithstanding, both DeSantis and Trump will have prime speaking slots at the event in Greensboro.
The Governor is slated to address the Old North State Dinner Friday evening, with Trump speaking the following night at the Grand Old Party Dinner.
Former Vice President Mike Pence will also be speaking, but not in a keynote role.