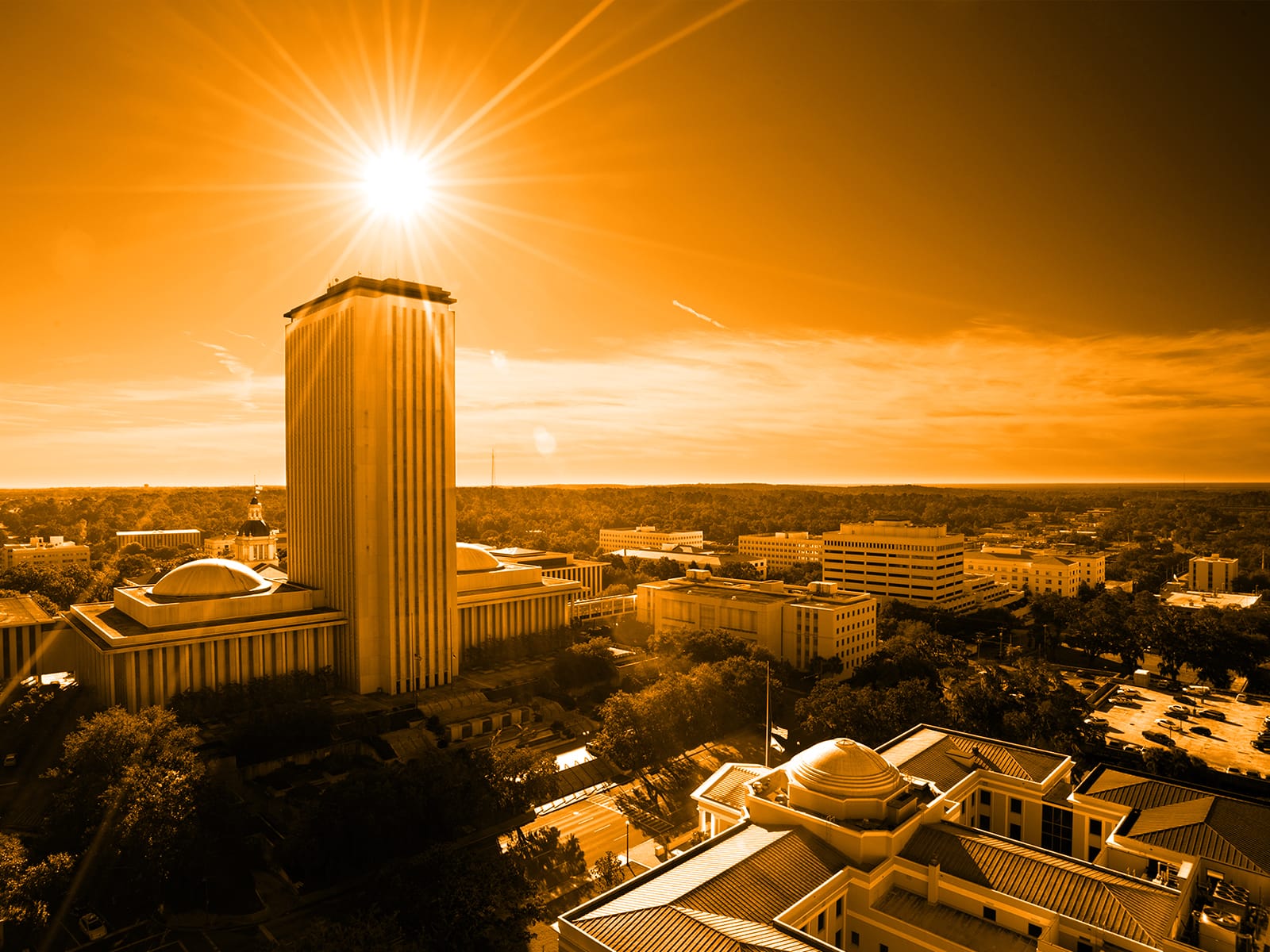 Who's up, down, in and out — your morning tip sheet on Florida politics.
Good Thursday morning.
A year after the U.S. Supreme Court overturned Roe v. Wade, the Democratic National Committee is launching a new ad campaign to bring abortion rights to the forefront of voters' minds
The DNC's campaign includes a media buy in Florida that will "highlight the stakes of the 2024 Presidential Election on reproductive freedom." A news release adds that "MAGA Republican presidential contenders" are angling to outlaw abortion nationwide contrary to the views of most Americans.
The Florida buys, which begins Thursday, includes a billboard in Tallahassee as well as digital ads on Facebook, Instagram and CTV, the ad industry shorthand for streaming apps.

The digital ads feature former President Donald Trump bragging that he was "the one who got rid of Roe v. Wade" and reminds viewers that Gov. Ron DeSantis signed a six-week abortion ban earlier this year. Clips of GOP contenders Nikki Haley, Mike Pence and Tim Scott promising further abortion restrictions also feature in the 30-second spot.
"Over the last year, MAGA Republicans across the country have defied the will of voters and moved swiftly to take away access to reproductive health care. This decision has already had devastating effects across the country and now, 2024 Republican hopefuls have made painfully clear that they will not rest until abortion is banned nationwide," said DNC Chair Jaime Harrison.
"The stakes of this election could not be higher, and President (Joe) Biden and Vice President (Kamala) Harris are the only candidates who will fight to protect a woman's right to choose."
Beginning on Thursday, June 22, the DNC will run a billboard in Tallahassee, Florida The campaign will also include digital ads on Facebook, Instagram, and CTV across the state.
To watch the ad, please click on the image below:
___
Florida's Specialty Hospitals for Children are pleased to share that their collective hospitals' specialty programs were again included among the nation's best by U.S. News & World Report in its 2023-24 "Best Children's Hospitals" survey results.
These four nonprofit specialty children's hospitals — Johns Hopkins All Children's Hospital in St. Petersburg, Nemours Children's Hospital in Orlando, Nicklaus Children's Hospital in Miami, and Wolfson Children's Hospital in Jacksonville — were recognized with 16 national rankings for their specialty pediatric programs.
Recognized programs include Cardiology & Heart Surgery, Cancer, Diabetes & Endocrinology, Neonatology, Nephrology, Neurology & Neurosurgery, Pulmonology, and Orthopedics.
One in four Florida children will receive treatment at one of Florida's four specialty children's hospitals, which solely provide and invest in care for children.
___
Christina Diamond has been upgraded to permanent CEO at Ruth's List Florida, the organization's board of directors announced.
Diamond, a veteran political strategist, has been leading Ruth's List as the interim CEO since February, when she replaced exiting CEO Lucy Sedgwick.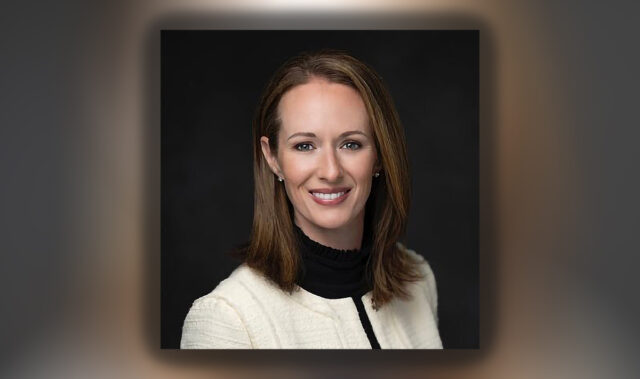 "The board has been impressed with the work Christina has done in just a few short months as Interim CEO, and we are delighted that she has agreed to stay on in the role. Christina brings broad expertise, extensive networks, and the deep commitment to the mission necessary to guide the organization through a competitive 2024 Election cycle," said Susan Stackhouse-Bosquez, Chair of the Ruth's List Florida Board of Directors.
The board said that during her four months as interim CEO, Diamond quickly demonstrated her ability to raise money, build a team, and lead the organization through a transition period. Her young tenure also saw two major Ruth's List-backed candidates win election — Donna Deegan for Jacksonville Mayor and Joyce Morgan for Duval Property Appraiser.
"I'm grateful to the Ruth's List Board for entrusting me with such an enormous responsibility at a critical time in Florida politics. Over the past few months, I've been focused on helping the organization through this transition while building our capacity to ensure Ruth's List remains a force in Florida politics. I'm proud of the success we've already seen and excited about what we will accomplish in 2024," Diamond said.
Diamond has worked in Florida politics for 15 years, and most recently ran the campaign consulting firm Diamond Strategies. She previously served as senior adviser and finance director to the Florida Democratic Party and on former U.S. Sen. Bill Nelson's campaign.
She lives in St. Petersburg with her husband, former state Rep. Ben Diamond, and their three children.
___
Floridians Protecting Freedom is adding a new member organization.
FPF, which is working to put abortion access on the 2024 ballot, launched earlier this year with representation from groups such as Planned Parenthood, the ACLU, Florida Rising, and Women's Voices of Southwest Florida.
The latest addition to the FPF Executive Committee is the Florida Women's Freedom Coalition, which bills itself as a bipartisan group that believes "the freedom to access abortion is important to Floridians in every walk of life, every faith, and across the political spectrum."
Former Health and Human Services Secretary and former U.S. Rep. Donna Shalala chairs the PAC and Pinecrest Vice Mayor Anna Hochkammer serves as Executive Director.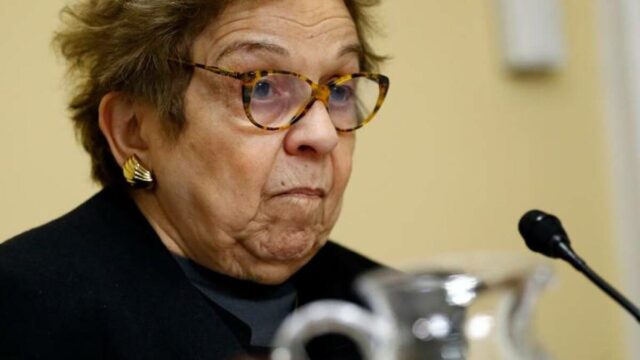 Shalala said the looming implementation of a six-week abortion ban, which DeSantis OK'd in April, intensifies the need for abortion rights to appear on the 2024 ballot.
"Florida's families deserve the freedom to make these decisions with their doctors," Shalala said. "Over 75% of Floridians oppose the six-week ban, and 70% of Floridians agree with this petition language. Republicans, Democrats and Independents all agree that this six-week ban went too far."
Hochkammer added, "We know that most people in Florida want abortion to be safe and legal. Given the extreme ban just passed in Florida, the only way to defend that freedom is by gathering 891,589 valid petitions across the state to trigger a constitutional referendum in 2024. We are confident that Floridians will vote to ensure our families can access abortion with dignity."
As of Wednesday, the Florida Division of Elections did not list any valid petition signatures for the proposed amendment. The petition drive must be completed — and the signatures validated by each county Supervisor of Elections — by Feb. 1 for the proposed constitutional amendment to appear on the General Election ballot next year.
— SITUATIONAL AWARENESS —
—@GovRonDeSantis: Over the last year, our unemployment rate has remained the lowest of the 10 largest states in the nation. Florida continues to lead the way.
—@ChristinaPushaw: Conspiracy theorist who writes for @politico thinks that @RonDeSantis visit to San Francisco walking by an open-air drug market was faked. California Dems & their media stenographers will say ANYTHING to avoid answering for the policies destroying their state (my home state).
—@KKFla37: In WW2, our great nation put aside our leaders' aversion to Bolshevism by fighting fascism alongside the communists, arming them as well. Today in embracing (Narendra) Modi's India, the U.S. sends a terrible statement. In this era, we embrace ethnocentric fascism because we're scared of China. Our forefathers would be ashamed of us. Rightly so.
—@COnnorBrienNH: Matt Gaetz asks for Steven Horsford's words to be taken down after he says Gaetz "wants to create divisions in the military" with his attacks on Pentagon DEI programs. Rogers steps in and asks Horsford to rephrase, which he does.
—@4TiffanyJustice: I'll never forget July 6, 2020, when @GovRonDeSantis came out and said that Florida's public schools would be open for in-person learning, no excuses. I was so incredibly thankful as a School Board member and Mom. Kids across Florida have thrived because of his leadership.
—@BMcNoldy: This is getting to be utterly unbelievable … the North Atlantic SSTs have just set a record anomaly on June 20, beating the previous one from June 10. At an average temperature of 23.24°C, that's 1.11°C above the 1991-2020 mean, or +3.87 standard deviations. 1-in-18,650.
— DAYS UNTIL —
Florida Chamber 2023 Florida Learners to Earners Workforce Solution Summit — 5; Jacksonville Mayor-elect Deegan's inauguration — 8; 'Indiana Jones and the Dial of Destiny' premieres — 8; Wimbledon begins — 11; 2023 MLB All-Star Game — 19; 'Mission Impossible: Dead Reckoning — Part One' premieres — 20; Florida Chamber 37th Annual Environmental Permitting Summer School — 27; Christopher Nolan's 'Oppenheimer' premieres — 29; Lionel Messi to make his Major League Soccer debut with Inter Miami CF — 29; 'Billions' final season premieres — 50; Beyoncé's 'Renaissance' tour in Tampa — 55; The first GOP Presidential Primary debate — 62; 'Ahsoka' premieres on Disney+ — 62; The U.S. Open begins — 67; Florida House Fall 2023 Interim Committee Meetings begin — 88; Martin Scorsese's 'Killers of the Flower Moon' premieres — 106; 2023 Florida Chamber Annual Meeting & Future of Florida Forum — 123; 'Dune: Part Two' premieres — 134; Suncoast Tiger Bay Club hosts 'Evening with the Tigers' — 138; 'Captain Marvel 2′ premieres — 141; Formula 1 will take over the Las Vegas Strip — 147; Ridley Scott's 'Napoleon' premieres — 153; Florida's 2024 Regular Session begins — 201; South Carolina Democratic Primary — 226; New Hampshire and Nevada Democratic Primaries — 229; Georgia Democratic Primary — 236; South Carolina GOP holds first-in-the-South Primary — 247; Michigan Democratic Primary — 250; 'A Quiet Place: Day One' premieres — 260; 2024 Oscars — 262; 'Spider-Man: Across the Spider-Verse' Part 2 premieres — 281; 'Deadpool 3' premieres — 316; 'Kingdom of the Planet of the Apes' premieres — 337; Opening Ceremony of the 2024 Olympic Games — 400; 'Captain America: Brave New World' premieres — 400; New 'Alien' premieres — 421; Georgia Tech to face Florida State in 2024 opener in Dublin — 429; 'Thunderbolts' premieres — 547; 'Blade' reboot premieres — 603; 'Fantastic Four' reboot premieres — 680; 'Moana' premieres — 736; 'Avatar 3' premieres — 911; 'Avengers: The Kang Dynasty' premieres — 1,044; Untitled 'Star Wars' movie premieres — 1,065; Another untitled 'Star Wars' movie premieres — 1,275; 'Avengers: Secret Wars' premieres — 1,415; 'Avatar 4' premieres — 2,374; 'Avatar 5' premieres — 2,737.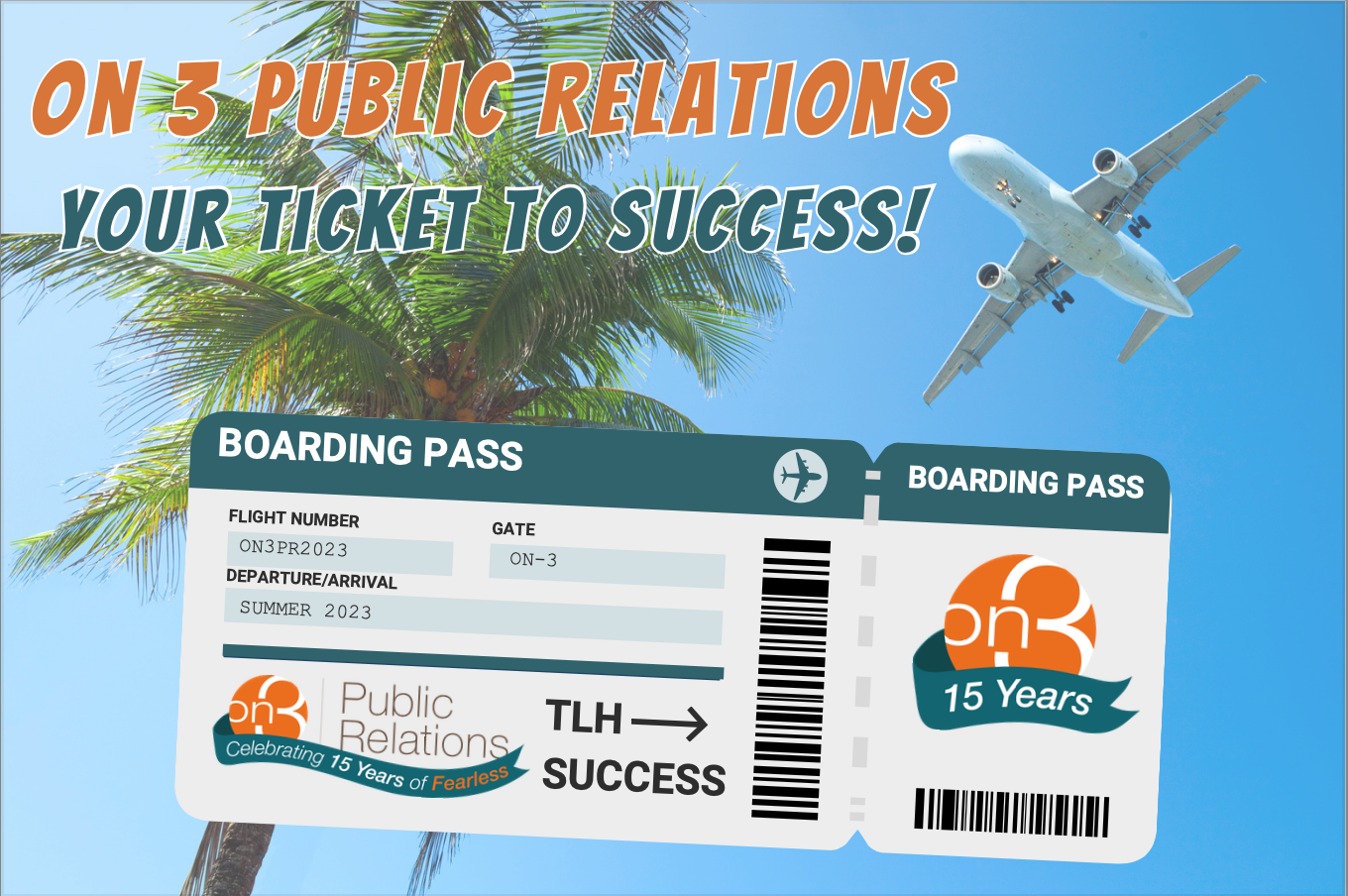 — TOP STORY —
"Ron DeSantis donor supplied golf simulator for 'Governor's Cabana' and private flights" via Isaac Arnsdorf, Josh Dawsey, Nate Jones, Michael Scherer and Alice Crites of The Washington Post — DeSantis' wealthy donors and supporters lent a golf simulator to the Governor's Mansion and provided private flights to fundraisers and other political events, according to records obtained by The Washington Post.
The golf simulator came from Mori Hosseini, a major homebuilder who chairs the University of Florida's Board of Trustees and lent the device to the Governor's Mansion in DeSantis's first year in office.
DeSantis, an avid golfer, has made his "blue-collar" roots a key part of his appeal as a Republican candidate for President and has faced some criticism for his interactions with donors.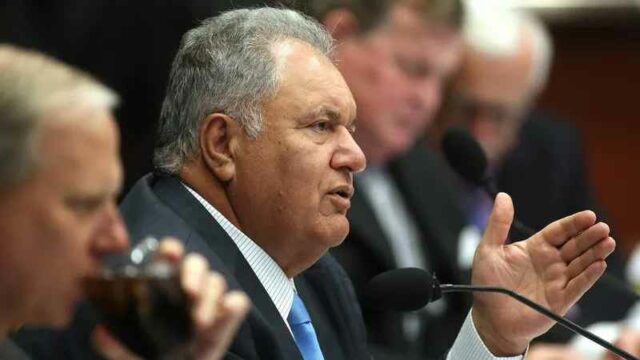 "This letter acknowledges that the Mansion Commission has received golf simulator equipment from Mori Hosseini to be possessed on loan at the Governor's Mansion for an undisclosed term," reads a 2019 letter to Hosseini from James Uthmeier, formerly a DeSantis lawyer and now his chief of staff. "This equipment will be stored within the Florida Governor's Mansion gym and will be returned to you immediately upon request. I have reviewed and approved the circumstances of this loan to the Mansion Commission and verify that it is permissible in accordance with the Governor's Ethics Code and Florida Statutory Code."
The ethics manual of the Executive Office of the Governor says employees "may not accept a benefit of any sort when a reasonable observer could infer that the benefit was intended to influence a pending or future decision of the employee, or to reward a past decision."
But the Florida Ethics Commission has in the past evaluated the propriety of gifts that are made to government agencies with more nuance.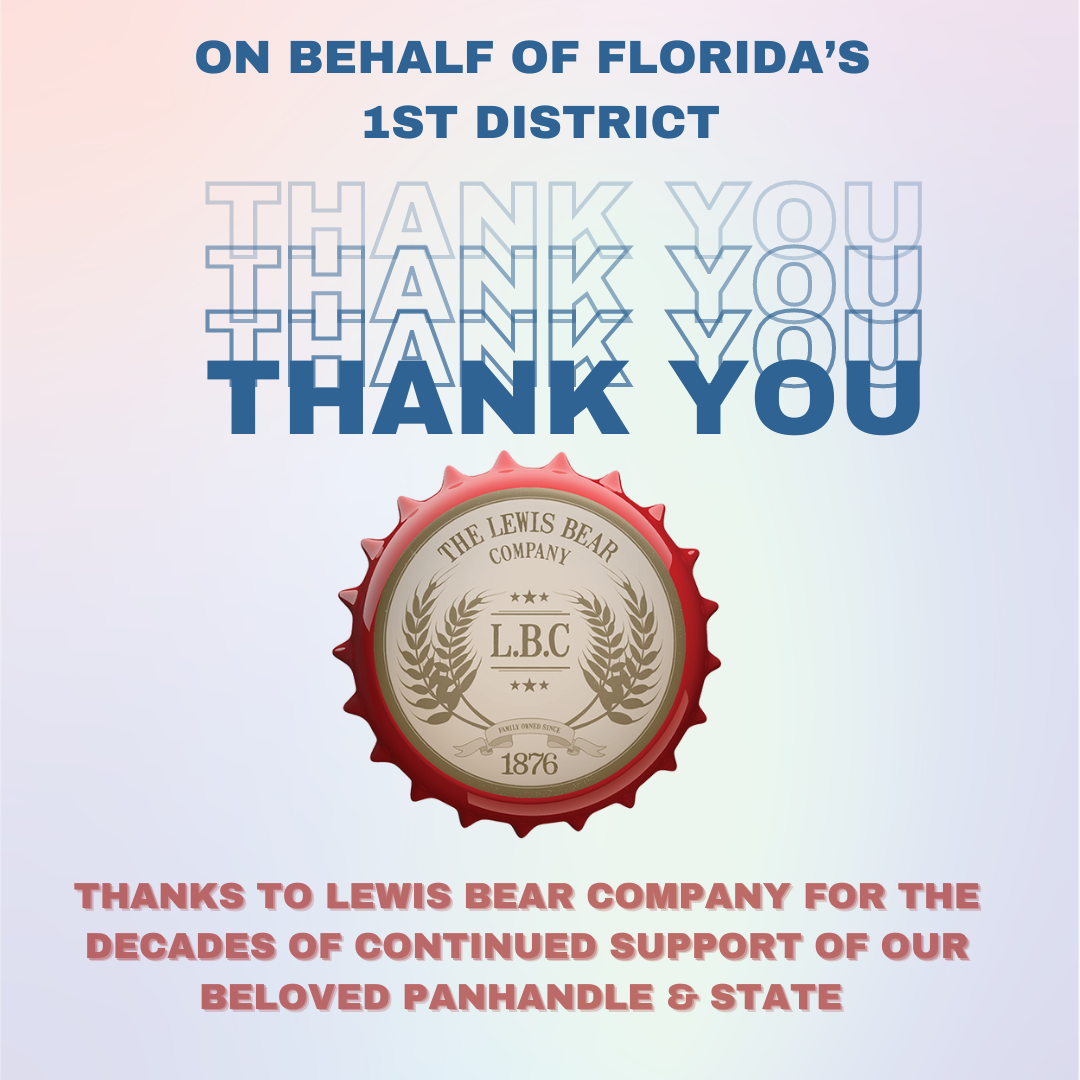 — THE TRAIL —
"DeSantis, Donald Trump to make dueling stops in crucial Presidential Primary state" in 2024 showdown Paul Steinhauser of Fox News — Trump and DeSantis — the current top two contenders for the 2024 Republican nomination — will be holding dueling events next Tuesday in New Hampshire, the state that holds the first Primary and second overall contest in the GOP nominating calendar. DeSantis will hold a town hall in Hollis, New Hampshire. Next Tuesday, June 27, is the same day Trump's scheduled to be in New Hampshire's capital city of Concord, to keynote the New Hampshire Federation of Republican Women's annual Lilac Luncheon.
"DeSantis films ad in 'collapsed' San Francisco amid Gavin Newsom attack" via Julia Manchester of The Hill — DeSantis rolled out a campaign video that takes him to the streets of San Francisco to use the city's homeless problem to slam California Gov. Newsom. The one-minute spot shows DeSantis standing in San Francisco after a visit in which the GOP presidential candidate says he saw people using heroin, smoking "crack cocaine" and "defecating on the street." … "The city is not vibrant anymore," DeSantis says. "It's really collapsed because of leftist policies, and these policies have caused people to flee this area. They don't prosecute criminals like they do in most parts of the country, and the wreckage is really sad to see." DeSantis said the problems in San Francisco were a reason so many people were moving from California to Florida.
To view the ad, please click on the image below:
"DeSantis' popularity grows in South Carolina" via Josh Miller of The Florida Standard — DeSantis will return to South Carolina for a campaign event in Augusta. The appearance will be DeSantis' fourth stop in the Palmetto State since he announced his presidential campaign. Previous stops in Beaufort, Lexington and Greenville were so popular that some voters were not permitted entry due to packed venues. At the Lexington stop, South Carolina Rep. Bill Hixon, a North Augusta Republican, endorsed DeSantis in the race, prompting Florida's Governor to add another stop in Augusta. Speaking to hundreds of people packed into a restaurant patio during his last visit, DeSantis told supporters that it could take eight years in the Oval Office to reverse the damage caused by Biden's policies.
"DeSantis is playing fast and loose with campaign finance laws" via Alexander Sammon of Slate — About the only thing going right so far for DeSantis in his neophyte presidential campaign is the money. But the way he is pulling it in is legally dubious, to say the least: The GOP presidential hopeful appears to be pioneering all sorts of ways to flout federal campaign finance law, both to goose his coffers and to allow his supposedly independent super PAC to run core elements of his campaign. The most glaring example? Using $82.5 million from his state-level super PAC — which was created to support his gubernatorial ambitions — to juice his national run. First things first: Super PACs, according to campaign finance law, are supposed to operate independently of campaigns and their candidates.
"Why is the DeSantis campaign struggling?" via Alexander Nazaryan of Yahoo News — DeSantis did seem to persuade a good number of independent and even some Democratic voters that his hands-off approach to the pandemic was superior to blue-state restrictions. But Florida had been becoming more conservative for years. In other words, DeSantis may have "over-learned" the lessons of his 2022 campaign, which owed some of its success to his political talent — but some also to circumstance. During his tenure as Governor, DeSantis rarely sat for interviews with mainstream media outlets, preferring instead to court conservative media personalities as his stature within the Republican firmament rose. Campaigning for President, however, requires dealing with prospective voters and local power brokers. And that hasn't proved easy for DeSantis.
"Trump seems to be afraid, very afraid" via Tom Nichols of The Atlantic — Trump is scared. Or so he seems, at least to judge from the interview he did with the Fox News anchor Bret Baier that aired over the past two evenings. Trump was jittery and combative, but that's not so unusual. But something was different this time. Trump seemed not himself — or at least not the character he's been presenting to the public for most of his life. Instead, he seemed deeply uneasy in an environment where he should have felt at home. Through it all, Trump seemed genuinely off-balance. Even some of the Fox analysts noticed it. This was not the same Trump who took instant charge of CNN's town-hall interview, in which he owned a New Hampshire stage and bulldozed CNN anchor Kaitlan Collins.
"62% in new poll say federal charges against Trump politically motivated" via Olafimihan Oshin of The Hill — Nearly two-thirds of Americans polled in a Quinnipiac University survey said the Department of Justice's (DOJ) case against Trump over the mishandling of classified documents after he left the White House is mainly motivated by politics. The poll found that 62% of respondents said the DOJ's case against is mainly motivated by politics, compared to 34% who think the federal charges against Trump are mainly motivated by law. Along political party lines, 91% of registered Republican respondents said the department's case against Trump is mainly politically motivated, compared to 65% of registered independent respondents and 28% of registered Democrat respondents who said the same.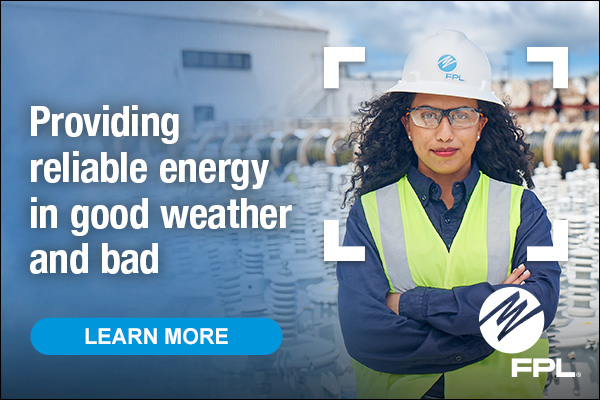 — MORE 2024 —
"Chris Christie is doing something very, very important" via Frank Bruni of The New York Times — He's telling the unvarnished truth about Trump, and he's the only candidate doing that. A former prosecutor, he's artfully, aggressively and comprehensively making the case against Trump, knocking down all the rationalizations Trump has mustered and all the diversions he has contrived since his 37-count federal indictment. None of the other candidates come close. They've for the most part gagged themselves or decided to play laughable word games about who Trump is, what he has done and what he may yet do. Then there's Christie: "That's one nasty, second-rate carnivore with no place on our savanna." Never has a statement of the bestially obvious been so revolutionary.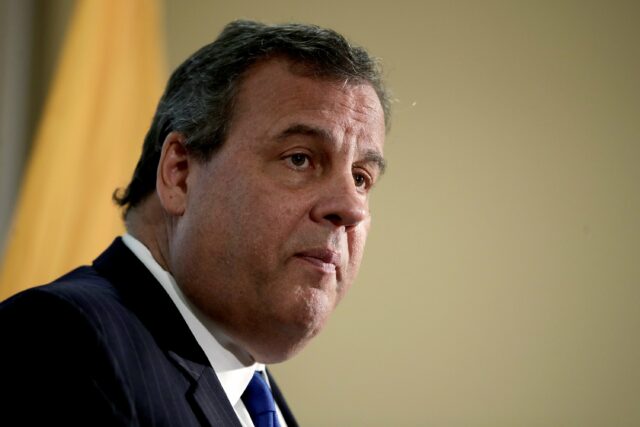 "South Carolina's later GOP Primary could open a big gap in the 2024 calendar" via Henry J. Gomez and Matt Dixon of NBC News — South Carolina Republicans have scheduled their Presidential Primary for Feb. 24, 2024 — a relatively late date that could force candidates to invest more time and money in the state while scrambling campaign strategies in the "first four" GOP contests. With Iowa and New Hampshire potentially holding votes in January, and Nevada's plans in flux, there could be a substantial gap in the calendar before South Carolina. "This will give our voters the chance to do what they do best — interact one-on-one with our candidates," South Carolina GOP Chair Drew McKissick said. Josh Putnam, an expert on Presidential Primary Rules who runs the consulting firm FHQ Strategies, cautioned against reading too much into the South Carolina decision. He noted that none of the other three early states has set a date.
"FDP touts Leadership Blue gala sold-out ticket sales" via Gray Rohrer of Florida Politics — The Florida Democratic Party (FDP) said tickets to its Leadership Blue bash next month have been sold out and announced it would offer watch tickets to supporters. "It's a new day for Florida Democrats," FDP Chair Nikki Fried said in a released statement. "For the first time in a long time, our annual Leadership Blue gala is sold out before we've even had the opportunity to announce our guest speakers for the weekend. This shows that Florida Democrats are as energized as we are to get to work because they know how important it is to have visible leadership and an active party that is ready to fight back in 2024 — and it starts now with early investment and engagement like this." … The Leadership Blue gala will take place at the Fontainebleau Miami Beach Hotel on July 7-9.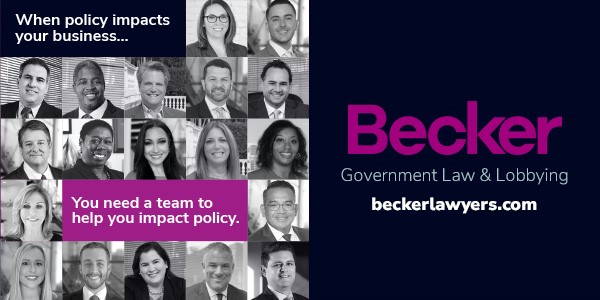 — DOWN BALLOT —
"Florida abortion amendment effort passes 200K signatures, organizers say" via Christie Zizo of Click Orlando — Organizers with Floridians Protecting Freedom believe they have collected over 225,000 petitions, enough to trigger a judicial and financial impact review by the state. "We have been really overwhelmed by the response from Floridians to this effort," said Lauren Brenzel, campaign director for Floridians Protecting Freedom. "We were thinking that we would have half this number of petitions by this point." The proposed constitutional amendment would allow for an abortion up to viability, usually between 24 and 28 weeks of pregnancy, or when needed to protect the mother's health, as determined by a health care provider. Currently, abortions are allowed up to 15 weeks of pregnancy in Florida. While DeSantis supported the six-week ban, it is on hold pending a Florida Supreme Court ruling on whether the 15-week ban violates the state's constitutional right to privacy.
"Kenneth Davenport takes another shot at HD 35" via Jacob Ogles of Florida Politics — The presence of a sitting lawmaker in House District 35 didn't stop Orlando Republican Davenport from running in 2020. And as the seat opens again early, he decided to run again. Davenport, a real estate agent and flight attendant, has filed again for the contest, where a Special Election is expected to take place in the coming months. "I'm not a politician," he said. "I'm just a citizen trying to stand up to make a change." Davenport faced state Rep. Fred Hawkins, a St. Cloud Republican, in a GOP Primary last year. Hawkins, running in a newly drawn district in a redistricting year, won the nomination and later the General Election. But Davenport notably came within 1,200 votes of unseating the lawmaker and was prepared to run for the seat again in 2024. The seat will open sooner than expected.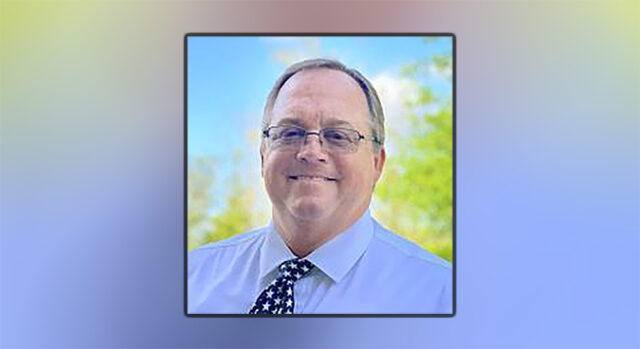 "New political committee, 1000 Jews of Florida, seeks to unite community facing hate" via Anne Geggis of Florida Politics — A new political committee is forming to unite Florida's Jewish community — spurred on in part by the rise in high-profile antisemitic displays. Surfside Mayor Shlomo Danzinger and Converge Public Strategies Chair Jonathan Kilman are spearheading the Tallahassee-based political committee, 1000 Jews of Florida. Most of its donors are from South Florida — long considered the most Democratic part of the state — but a news release says the committee is nonpartisan and seeking to address the concerns of Florida's Jewish community and unite it in action. "The committee seeks to galvanize Jewish voters and those who support common Jewish issues," the release said. Those issues include public safety and security in Florida's communities; protecting free markets to ensure equal access to financial opportunity; support for cultural institutions, such as Holocaust museums, which cultivate mutual understanding among Floridians; and a positive and fair relationship with the state of Israel.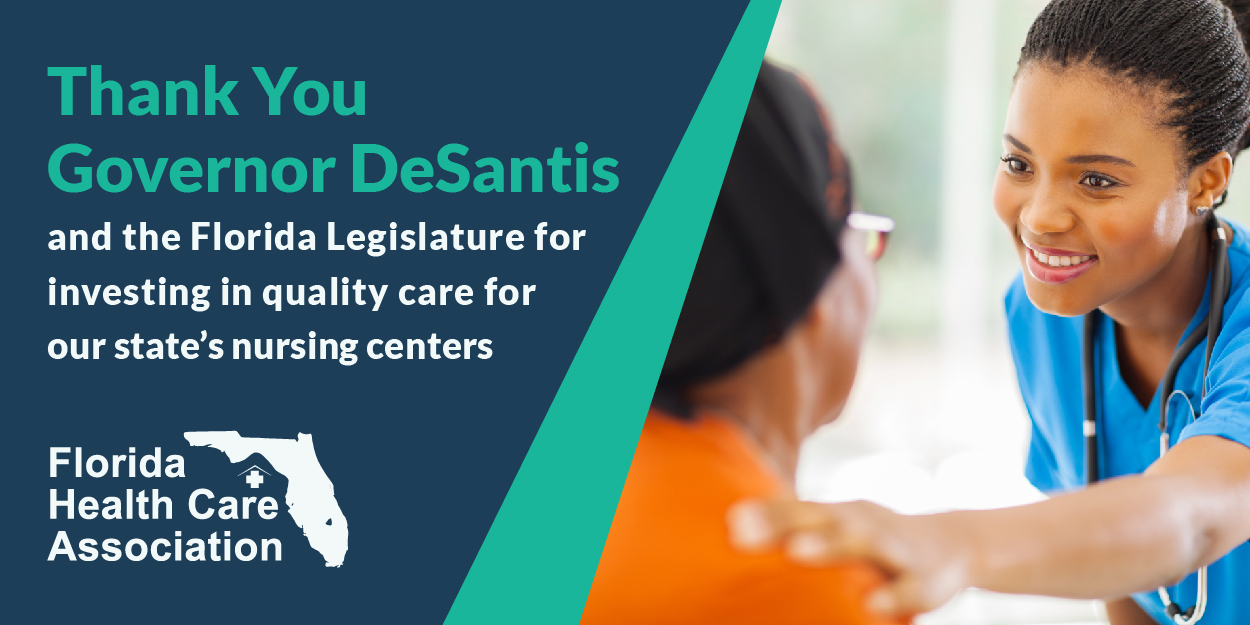 — DESANTISY LAND —
"Ethics complaints allege DeSantis abused his office 'for personal gain'" via Zac Anderson of the Sarasota Herald-Tribune — Reporting by the USA Today Network-Florida revealing that top staff in DeSantis' office helped line up endorsements for his presidential campaign is fueling ethics complaints against the state employees. The Florida Democratic Party announced that it has filed complaints with the Florida Commission on Ethics and the Florida Elections Commission against DeSantis Chief of Staff James Uthmeier, Legislative Affairs Director Stephanie Kopelousos, and Director of Policy and Budget Chris Spencer. USA Today Network-Florida reported last month that Kopelousos and Spencer participated in rounding up endorsements for DeSantis' campaign from members of the Legislature during a time when lawmakers' bills and budget priorities were at the mercy of the Governor's Office.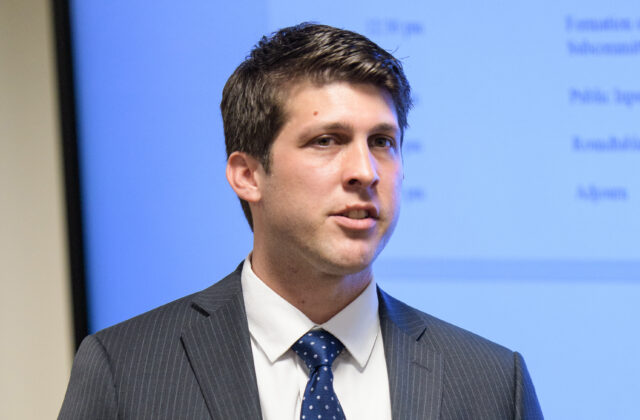 "Nikki Fried files ethics complaints over DeSantis campaign solicitation allegations" via Steven Lemongello of the Orlando Sentinel — Florida Democratic Chair Fried filed ethics complaints against DeSantis' staff for allegedly soliciting campaign contributions from lobbyists and lawmakers for his 2024 White House campaign. "These allegations represent a gross violation of state laws and ethics, and we could not in good conscience ignore them," Fried said in a statement. "If true, they are yet another example of Ron abusing his public office for personal gain. Public officials are employed to serve the people of Florida, not line Ron's pockets." Jeremy Redfern, a DeSantis representative, called the complaints "politically motivated attacks," adding, "If the executive team wants to fundraise, knock doors or volunteer their free time, more power to them — they have First Amendment rights like every American."
"DeSantis signs bill nixing jury trial for suspected terrorists" via Ernesto Sampera of Florida's Voice — DeSantis signed a bill aimed at reducing the ability of accused terrorists to use state resources in their defense. SB 1442, which passed unanimously in both chambers, broadens the scope of the fugitive disentitlement doctrine, which restricts parties who violate court orders from seeking court relief, to encompass collection efforts related to civil actions involving acts of terrorism. Additionally, the new law specifies that individuals involved in terrorism-related civil actions cannot utilize any state resources for their defense proceedings. In the Senate, Sen. Jay Collins, a Tampa Republican, sponsored the bill; he said the bill "only affects those who commit acts of terrorism."
"Disney World governing district's new whistleblower policy makes it more transparent, officials say" via Gabrielle Russon of Florida Politics — Disney World's new governing board enacted a whistleblower policy for district employees to report concerns for the first time. Central Florida Tourism Oversight Board Chair Martin Garcia said the new policy signals a new culture at Disney's special independent district. Garcia said district employees and staff complained "their grievances, or concerns or more ideas, were falling on deaf ears back to the prior board." It's one of several changes the DeSantis-appointed Board has made since taking over Disney World's special district this year. The board unanimously approved the policy during Wednesday's meeting. Garcia pledged the new Board will be more "open, honest, transparent and receptive to ideas."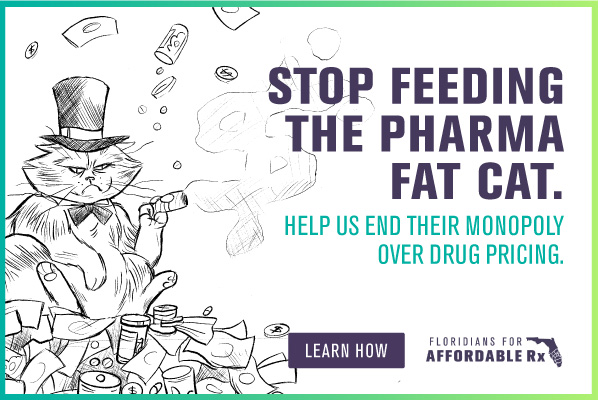 — STATEWIDE —
"Federal judge orders Florida Medicaid to cover gender-affirming care" via Christine Jordan Sexton of Florida Politics — A federal judge has invalidated a rule and law barring Florida from having Medicaid pay for gender-affirming care provided to transgender individuals. U.S. District Judge Robert Hinkle concluded that the ban on Medicaid payments violated two federal health care laws and the Equal Protection clause of the Constitution. Wednesday's ruling applies to the state's $38 billion Medicaid program and the roughly 9,000 transgender enrollees in the program. "Gender identity is real. Those whose gender identity does not match their natal sex often suffer gender dysphoria," Hinkle wrote. " … "Florida has adopted a rule and statute that prohibit Medicaid payment for these treatments even when medically appropriate."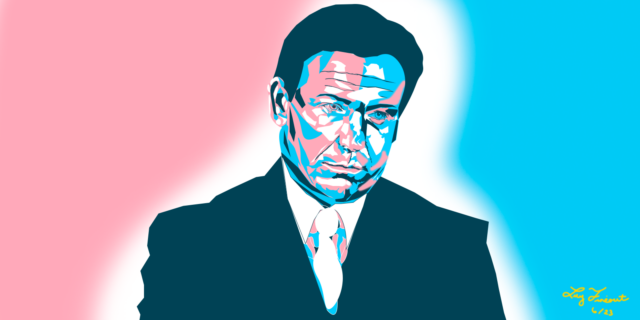 "New Florida law strips school districts of authority over sexual education curriculum" via Zach Wilcox of First Coast News — A new law takes effect next month that will change what students learn in Florida classrooms starting this upcoming school year. In the past, school districts had a lot of say in the sexual education curriculum. Now, the state is taking all of that over, which could change what, and how much, students learn about reproductive health. Now, all teaching materials need to be approved by the state. That new law defines sex based on chromosomes and body parts assigned at birth. It also says health education instructors have to teach that reproductive roles are binary, stable and unchangeable. It requires them to teach abstinence outside of marriage as the expected standard for all school ages. The new law also prevents any teaching about sexual orientation or gender identity from pre-K to eighth grade.
"New immigration law sparks fear and worker exodus from Florida" via Ana Goñi-Lessan and John Kennedy of the USA Today Network-Florida — With one of the strictest laws in the nation taking effect July 1 aimed at cracking down on illegal immigration, an exodus of migrant workers is rocking Florida. The departures are sparking fear that a labor shortage will leave crops unpicked, tourist hotels short of staff and construction sites idle. The new law imposes tough criminal penalties on human traffickers, restrictions on undocumented residents, and new employment requirements that will next year include random audits of businesses suspected of hiring illegal workers. But amid signs that thousands of migrants and their families are now choosing to leave Florida, including many legally in the U.S., even some of the Governor's supporters are questioning the new law. Many business owners, though, refuse to speak publicly about the measure, fearing it could antagonize DeSantis.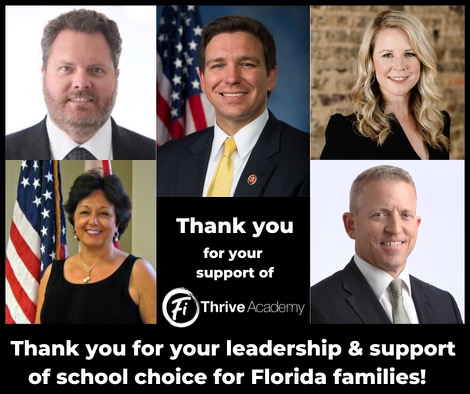 — D. C. MATTERS —
"Student loan pause is ending, with consequences for economy" via Lydia DePillis of The New York Times — A bedrock component of pandemic-era relief for households is coming to an end: The debt-limit deal struck by the White House and congressional Republicans requires that the pause on student loan payments be lifted no later than Aug. 30. By then, after more than three years in force, the forbearance on student debt will amount to about $185 billion that otherwise would have been paid, according to calculations by Goldman Sachs. The effects on borrowers' lives have been profound. More subtle is how the pause affected the broader economy. Emerging research has found that in addition to freeing up cash, the repayment pause coincided with a marked improvement in borrowers' credit scores.
"In hosting Narendra Modi, Joe Biden pushes democracy concerns to the background" via Peter Baker and Mujib Mashal of The New York Times — Biden has declared "the battle between democracy and autocracy" to be the defining struggle of his time. But when he rolls out the red carpet on the South Lawn of the White House for Prime Minister Modi of India on Thursday morning, Biden will effectively call a temporary truce. In granting Modi a coveted state visit, complete with a star-studded gala dinner, Biden will shower attention on a leader presiding over democratic backsliding in the world's most populous nation. Modi's government has cracked down on dissent and hounded opponents in a way that has raised fears of an authoritarian turn not seen since India's slip into dictatorship in the 1970s.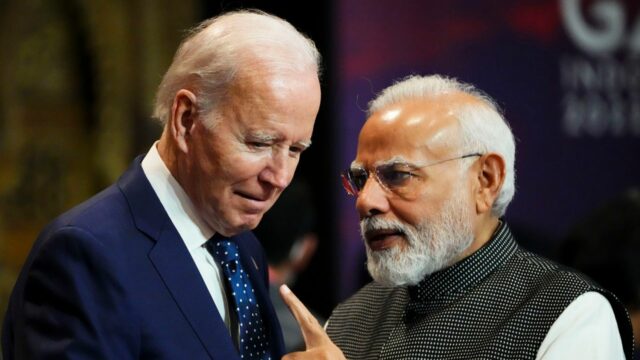 "Biden calls Xi Jinping a dictator, jeopardizing U.S.-China thaw" via James T. Areddy and Charles Hutzler of The Wall Street Journal — By describing Xi as a dictator, Biden leveled a personal swipe at China's leader, injecting fresh discord into the relationship between the two men at a time when the broader U. S-China ties appeared on the threshold of a thaw. Biden's seemingly offhand remark at a fundraiser near San Francisco appeared to push the boundaries of how a U.S. leader refers to his Chinese counterpart. While Xi, who is unelected but wields vast power, may fit the textbook description of a dictator, political analysts said the term is loaded and rarely used by U.S. Presidents to describe leaders they hope to engage in diplomacy.
"Jerome Powell signals higher rates as lawmakers press him on bank rules" via Steve Matthews of Bloomberg — Federal Reserve Chair Powell said policymakers expect interest rates will need to move higher to reduce U.S. growth and contain price pressures, even though they held rates steady at their meeting last week. "Earlier in the process, speed was very important," Powell said in testimony before the House Financial Services Committee, referring to the pace at which officials lifted rates over the past year. "It is not very important now." It may make sense to continue moving rates higher in the coming months, but at a more moderate pace, Powell said in response to lawmakers' questions about the Fed's plans. The timing of additional hikes will be based on incoming data, he said in his opening statement.
"Maxwell Frost, Frederica Wilson seek full pardon for Desmond Meade" via Jacob Ogles of Florida Politics — Members of Florida's congressional delegation are lobbying Biden to pardon voting rights advocate Meade. U.S. Reps. Frost and Wilson sent a letter to the White House urging Biden to grant a full pardon to the Florida Rights Restoration Coalition leader. "Mr. Meade's life is a testament to the power of a second chance," the letter reads. Meade has led a number of high-profile efforts to protect and expand voting rights in Florida. That most notably included a successful campaign in 2018 for a constitutional amendment requiring the automatic restoration of most felons' voting rights once they serve out sentences and obligations to the state.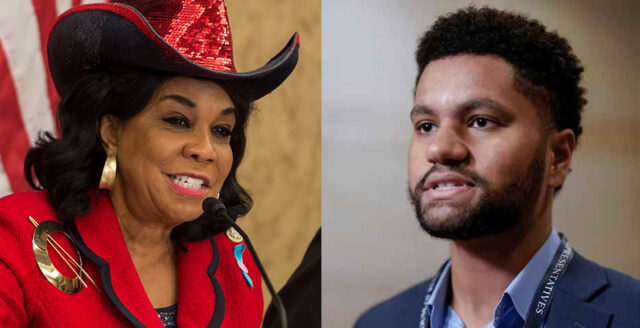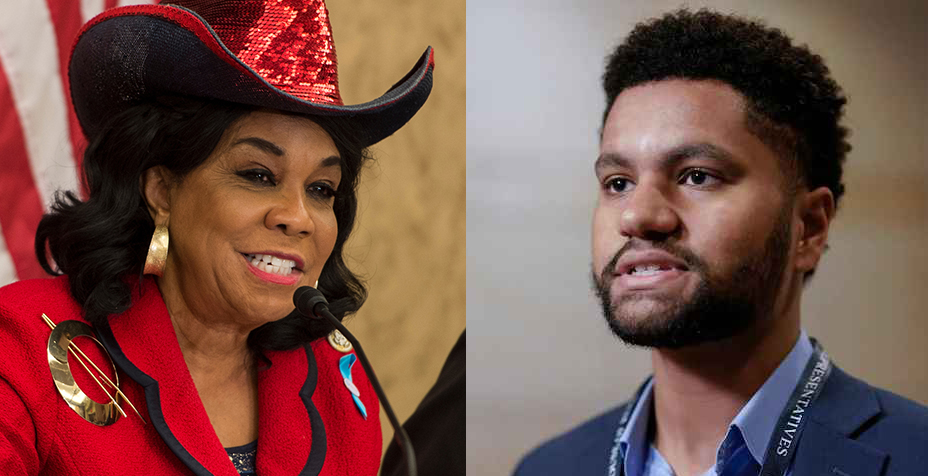 "ProPublica asked about Samuel Alito's travel. He replied in the Wall Street Journal." via Paul Farhi and Robert Barnes of The Washington Post — Supreme Court Justice Alito took issue with questions raised by the investigative journalism outlet ProPublica about his travel with a politically active billionaire and on Tuesday evening, he outlined his defense in an op-ed published by the Wall Street Journal. Yet Alito was responding to a news story that ProPublica hadn't yet published. Alito's Journal column, bluntly headlined "ProPublica Misleads Its Readers," was an unusual public venture by a Supreme Court justice into the highly opinionated realm of a newspaper editorial page. And it drew criticism for effectively leaking elements of ProPublica's still-in-progress journalism — with the assistance of the Journal's editorial page editors.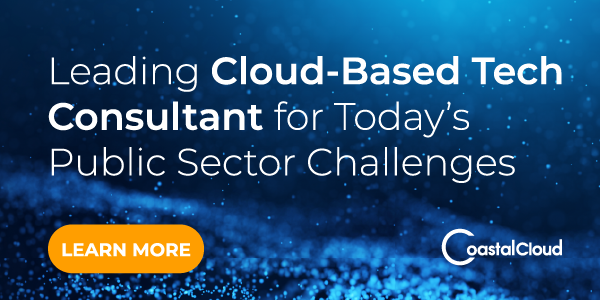 — LOCAL: S. FL —
"'The Atlantic is definitely on fire': Unusually hot ocean sparks up early hurricane season" via Alex Harris of the Miami Herald — The Atlantic Ocean is hot right now. Hotter than it's supposed to be for this time of year, and hot enough to worry scientists — particularly ones who monitor hurricanes. Those higher-than-normal temperatures help explain why the National Hurricane Center's tracking map looked a lot more like a snapshot from August than June. It shows two brewing systems east of the Lesser Antilles, including one that has already reached tropical storm strength, Bret. Named storms in June are rare and past ones have typically popped in the Gulf of Mexico or near the Atlantic coast. That hot water is the prime suspect for the early season activity, but not the only one.
"New Broward Superintendent may be paid $360K" via Scott Travis of the South Florida Sun-Sentinel — Peter Licata would start his tenure as Broward Schools Superintendent with a three-year contract and a $360,000 annual salary, according to a proposed contract. Licata, 58, is leaving his job as the regional superintendent in neighboring Palm Beach County to lead Broward, the sixth-largest school district in the country. The School Board chose Licata over two other finalists on June 15. On Wednesday, he met with School Board Vice Chair Debbi Hixon to iron out the contract details. Hixon filled in for Chair Lori Alhadeff, who is out of the country. The proposed contract is subject to School Board approval on June 29 and could be changed. Licata's first day would be July 3.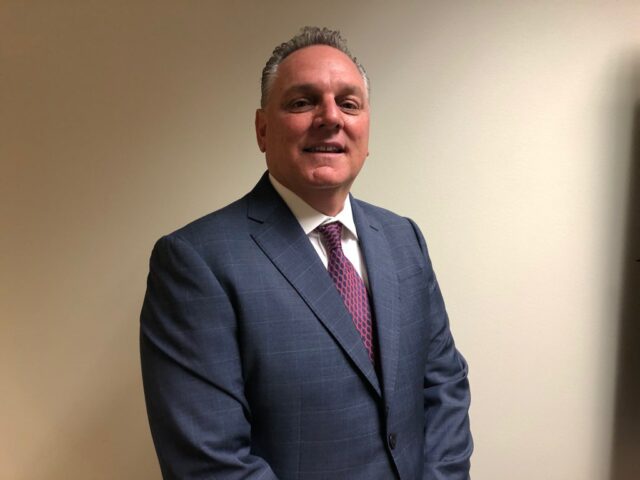 "Palm Coast lists spending plan for nearly $55M from state" via Frank Fernandez of The Daytona Beach News-Journal — Palm Coast Mayor David Alfin at the City Council meeting thanked legislators, city employees and others for the $54.55 million in state money the city received to help pay for various projects. "These state appropriations represent a significant milestone for our city, for your city," Alfin said during the meeting. "They will enable us to address critical infrastructure requirements, begin expansion into the western boundaries of the city, protect our citizens with increased flood protection, enhanced public safety, and strengthen our community bonds." Alfin thanked House Speaker Paul Renner, a Palm Coast Republican, Sen. Travis Hutson, a St. Augustine Republican, and DeSantis. He asked city employees at the meeting to stand for a round of applause.
"Palm Beach County looking for record millage rate cut to keep property tax bills from rising" via Mike Diamond of the Palm Beach Post — Palm Beach County Commissioners, concerned with the impact of another year of soaring property values on tax bills, are looking for a record millage rate cut this year to keep most property tax bills from rising. Under consideration is a 4.6% reduction, to $4.500 from the current rate of $4.715. The only larger percentage cut in the past 31 years was 12% during the Great Recession in 2008. The county millage rate is applied to a tax base to raise funds for the county government. The school district, county library and local government taxes will be in addition to the county levy.
"'Anything to get kids to safety': Detective who arrested Parkland gunman testifies in ex-deputy's trial" via Rafael Olmeda of the South Florida Sun-Sentinel — Two veteran police officers sat on opposite sides of the courtroom, the first insisting he did everything he could, based on what he knew at the time, to prevent one of the worst tragedies in Broward County history, and the other telling a jury that the first officer failed. Prosecutors rested their child neglect case against former Broward Sheriff's Deputy Scot Peterson, calling to the stand one final witness — the deputy who arrested the Marjory Stoneman Douglas High School shooter after the 2018 murders of 17 people. Another 17 were injured. Det. John Curcio's voice cracked as he weighed the actions of Peterson on Feb. 14, 2018, against what he said should have happened.
"Dolphins WR Tyreek Hill investigated for alleged assault/battery in Miami-Dade" via Omar Rodríguez Ortiz and Chuck Rabin of the Miami Herald — Miami-Dade police are investigating allegations of an assault and battery involving Dolphins wide receiver Hill at Haulover Beach Marina, a representative told the Miami Herald. Miami-Dade Police Spokesman Angel Rodriguez said he wasn't up to date on the particulars but that police were notified on Monday of the alleged incident at 10800 Collins Avenue. He said police interviewed the alleged victim and have passed information on to detectives. It wasn't immediately clear if they had contacted Hill. "The allegation was some sort of battery," Rodriguez said. "We are looking into the matter."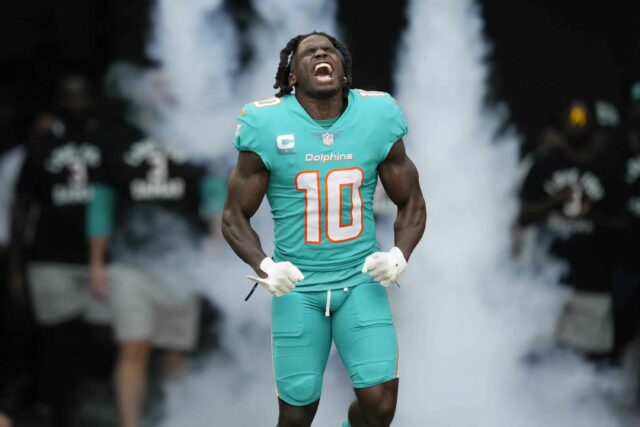 "Can Miami-Dade County finally streamline its public bus service, reduce waiting time?" via Douglas Hanks of the Miami Herald — Though hobbled by staffing shortages, Miami-Dade County's transit arm says it is finally ready to implement a reworking of bus routes that eliminates hundreds of stops while reducing wait times on popular routes. Launched in 2018 with town halls, workshops and surveys, the Better Bus Network originally was pitched as shifting staff dollars from routes with fewer riders to ones where the buses are frequently crowded. In 2021, Mayor Daniella Levine Cava won approval of the plan by backing away from the reductions and promising $27 million in extra staffing to retain less popular routes while increasing service on busy commuting corridors.
"Brightline hails completion of Orlando link, but St. Lucie bridge issue lingers" via David Lyons of the South Florida Sun-Sentinel — Brightline, which has yet to set a firm date for the start of its Central Florida service, staged another coming-out party for its $6.4 billion extension from West Palm Beach to Orlando International Airport, saying the construction phase of the 170-mile segment is now complete. But as the fanfare unfolded with South and Central Florida politicians celebrating at the airport, there was the not-so-subtle matter of a controversial drawbridge over the St. Lucie River, where the U.S. Coast Guard started the day with a new temporary operating schedule for the span so that marine traffic will have fewer railroad-induced interruptions.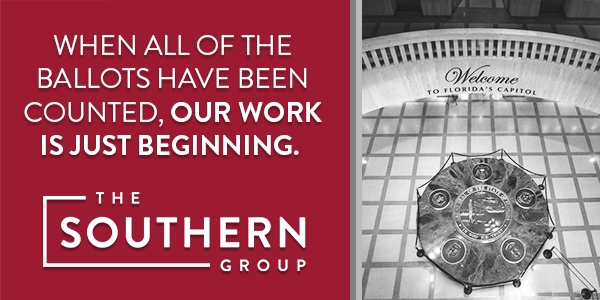 — LOCAL: C. FL —
"Flagler School Board votes 3-2 against proposed Guardian Program to arm school staff" via Brenno Carillo of The Daytona Beach News-Journal — The Flagler School Board voted against the proposed Guardian Program, which would have allowed the district to arm teachers and staff. In a 3-2 vote, Board Chair Cheryl Massaro, Colleen Conklin and Sally Hunt opposed the proposal, while Will Furry and Christy Chong approved it. The program was established as part of the Marjory Stoneman Douglas High School Public Safety Act, enacted in 2018 by the Legislature after a shooting at the Parkland high school killed 17 people in February of that same year. It is also named after one of the victims, Aaron Feis (Coach Aaron Feis Guardian Program), who was a coach at the high school.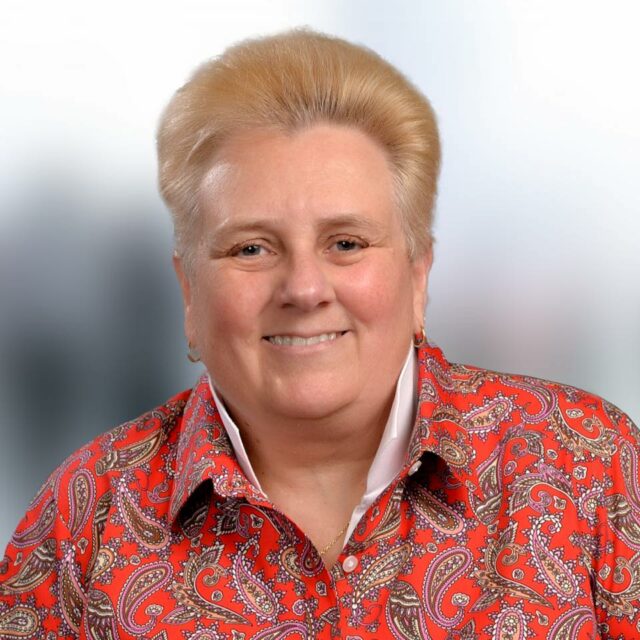 "Monique Worrell's office drops more felony charges against minors than any other in Florida, report says" via Christopher Cann of the Orlando Sentinel — Prosecutors handling cases in Orange and Osceola counties drop more violent felony and gun charges against minors than their counterparts in other circuits in the state, according to a report released this week by the Florida Department of Juvenile Justice. The Office of the State Attorney for the 9th Judicial Circuit — led by Worrell, who's faced criticism from other public officials for her office's handling of cases involving repeat offenders and juveniles — dropped 42% of felony charges against minors between November 2021 and October 2022, the report says. Statewide, an average of 22% of felony cases were dropped during the same period.
"CEO of company that owns missing Titanic tour sub faces fraud lawsuit by Winter Park couple" via Silas Morgan of the Orlando Sentinel — The CEO of the company that owns the submersible that went missing in the Atlantic Ocean recently on an expedition to the wreckage of the Titanic, prompting a major search effort that has attracted worldwide attention, was sued by a Winter Park couple for fraud in February, according to court records. Richard Stockton Rush, the founder and CEO of OceanGate Expeditions, the company behind the highly expensive manned submersible expeditions to the Titanic, as well as one of the five people aboard the missing sub, is the sole named defendant in the suit filed in Orange County circuit court by Marc and Sharon Hagle, the millionaire adventurers who have previously gone to space.
"Orange County to raise garbage collection fees" via Stephen Hudak of the Orlando Sentinel — Homeowners in unincorporated Orange County should expect a $30 increase for garbage collection on the tax notice they receive in August. Orange County Commissioners gave preliminary approval to the rate hike. The county provides once-a-week pickup of garbage, recycling, yard waste and large items. The proposed rate of $290 reflects increasing costs for collection and recycling services, said David Gregory, manager of the solid waste division, which serves about 230,000 residential customers. The increase would be the sixth since 2017 when the annual fee was $200. Gregory said Orange County charges less than urban county peers Miami-Dade ($484); Palm Beach ($462.67); Hillsborough ($352.79); Broward ($330); and neighboring counties Osceola ($329.76); and Seminole ($300).
"Volusia County adopts its own 'Stupid Motorist Law'" via Sheldon Gardner of The Daytona Beach News-Journal — The Volusia County Council swiftly and unanimously adopted a new ordinance targeted at drivers who ignore flood warnings during states of emergency. It is a version of Arizona's "Stupid Motorist Law." The ordinance could be activated during a local state of emergency, and it would be in effect for the entire county, including its cities. It says drivers can't drive around a barricade that was put up by a government entity or law enforcement agency to go onto a flooded road; if they do, they could face a fine of up to $500, up to 60 days in jail, or both. Officials would need to post clear signage showing that the road is blocked.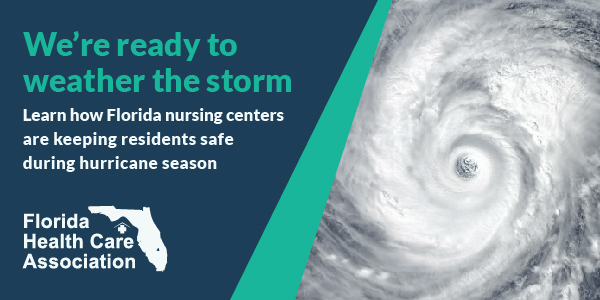 — LOCAL: TB —
"Meet Van Ayres, Hillsborough's new interim school Superintendent" via Marlene Sokol of the Tampa Bay Times — Ayres, chosen Tuesday as interim superintendent of Hillsborough County Public Schools, has deep roots in Tampa and in the School District he is about to lead. The 48-year-old school district administrator is the son of two longtime Hillsborough educators. His mother, Nuri Ayres, was the principal of King and Sickles high schools. Both sides of the family have lived in Hillsborough County for multiple generations, with Cuban ancestry on his mother's side. In 2018, local talk show host Mario Núñez called Van Ayres "a Tampeño of the highest ilk." He played baseball on a West Tampa Little League team sponsored by Caracolillo Coffee. He stayed with the sport at Jefferson High and the University of Tampa and is now an avid runner … District and community leaders note that Ayres has worked successfully alongside two Superintendents with very different temperaments: Jeff Eakins, the insider who succeeded the fired MaryEllen Elia in 2015, and Addison Davis, who resigned last week after arriving in 2020 from Clay County with a mandate to bring change.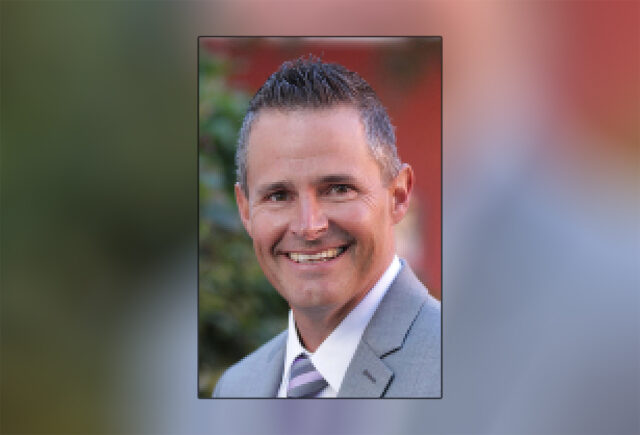 "Tampa police investigating allegations of racist behavior at city fire station" via Eric Glasser of 10 Tampa Bay — Tampa Fire Rescue and the Tampa Police Department are investigating claims of racism at one of the city's firehouses, including looking into an alleged incident involving a stuffed monkey with a noose around its neck. The allegations date back to the beginning of February and the onset of Black History Month. Firefighter Andrew Dixon, who is Black, claims he and a co-worker found the stuffed animal hanging from the rafters inside Station 13, located near Busch Gardens. Dixon says the internal investigation into that incident ended with those responsible claiming the monkey was a tribute to the nearby theme park. Then in mid-June, Dixon says things escalated. He claims someone left a note in his locker that showed a photo of him with the word "monkey" written across his forehead. In a statement, Tampa Fire Rescue said, in part: "An alleged incident of behavior unbecoming of the values of Tampa Fire Rescue occurred at a fire station. We take these allegations extremely seriously.
"Tampa police address youth gun violence after 15-year-old charged in shooting of 2 teens" via Emma Uber of the Tampa Bay Times — Tampa police say they are cracking down on youth gun violence after a 15-year-old shot two other teens in an apartment complex game room last week. As police investigated the shooting, they found an apartment surveillance video that showed a group of teens hanging out around a pool table in the West River Boulevard apartment complex on June 15. When another group of teens entered the room, the video showed two teens from the first group opening fire with handguns and rifles. Tampa Police Chief Lee Bercaw said the second group of teens did not appear to return fire. Two victims were shot, but neither of their injuries were life-threatening … On Saturday, police arrested a 15-year-old boy seen wielding a pistol in the video. He faces charges of aggravated battery with a deadly weapon, shooting within a building and violation of probation. The video shows another teen using a rifle who had not been arrested as of Wednesday.
"Tampa General CEO John Couris signs new 10-year contract to lead hospital" via Christopher O'Donnell of the Tampa Bay Times — Tampa General Hospital's board of directors announced Wednesday that the hospital has agreed to a new contract with Couris that would keep him as leader of the hospital for the next decade. The deal means Couris, who was appointed CEO in 2017, will lead the hospital through a pivotal period in which it works through a $550 million expansion of the Davis Islands hospital with a new 500,000-square-foot patient tower with 140 beds, a free-standing emergency department, a Cancer Institute hub for diagnostic testing and additional on-campus spaces. The hospital's master plan, announced in 2021, is expected to add almost 6,000 jobs … The announcement does not provide information on how much Couris will earn over the next decade. Tax forms filed with the IRS by the nonprofit hospital show that Couris was paid $1.9 million in 2020.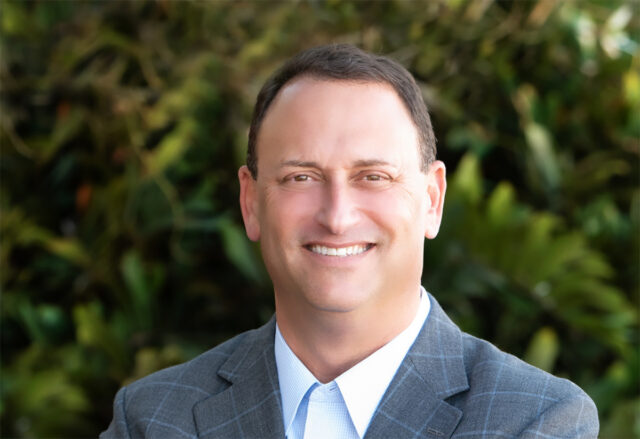 "A protest on wheels: 'Stay Woke Florida!' tour makes stop in Tampa " via Andrew Long of the Tampa Bay Times — A statewide bus tour aimed at voter registration and community advocacy rolled into Tampa on Tuesday evening as organizers worked to combat education initiatives they say are adversely affecting people of color and the LGBTQ+ population. The "Stay Woke Florida!" bus tour stopped at Cyrus Greene Park in east Tampa as part of a one-week, 15-city schedule. It's an effort among several progressive groups, including the NAACP, Transformative Justice Coalition and Rainbow Push Coalition. Key among the issues the groups were protesting: a new law banning the instruction of critical race theory, decisions to remove certain books from school shelves, regulations prohibiting instruction on sexual orientation or gender identity in the classroom and the state's defunding of diversity, equity and inclusion initiatives.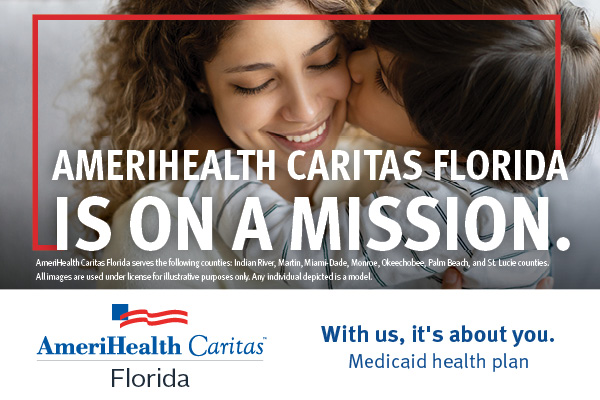 — LOCAL: N. FL —
"Escambia book bans: School books flagged for sexual material must be pulled within five days" via Brittany Misencik of the Pensacola News Journal — The Escambia County School Board unanimously approved an "emergency" rule adoption tightening up the district's book removal procedures. The school district has spent the past year navigating contentious book challenges. The controversy has led to lengthy and heated public forum debates on the merits and dangers of various books, a lawsuit from the country's largest book publisher, and contributed to the termination of the district's first appointed Superintendent. The Escambia County School Board has been hearing complaints from parents, teachers and community members on how the polarizing book challenge process has been.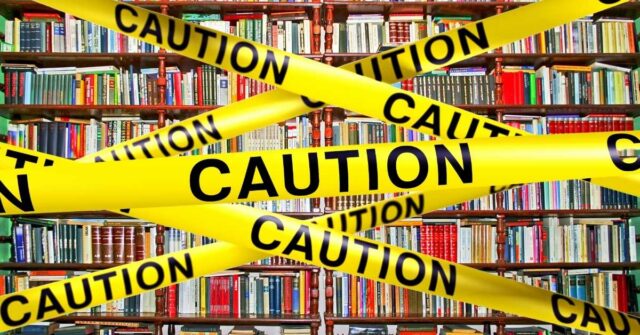 "Victory Village, community for retired military personnel, gets $2M to purchase land" via Collin Bestoa of the Northwest Florida Daily News — A planned community for retired military personnel and their families, called Victory Village, received $2 million in the 2023-24 state budget to purchase 80 acres from the U.S. Air Force in southern Okaloosa County. Renderings of the proposed community include neighborhoods for 800 residents to live, a community center, a multidenominational chapel, a fitness center with a pool, walking paths, retail shops, and a fire and EMS substation to serve the community and Poquito Bayou neighborhood. Victory Village has plans to offer a place to live for surviving spouses of retired service members and couples from any military branch of service.
"Leon County Commissioners sign off on tax rates, 5% raises for all county employees" via Jeff Burlew of the Tallahassee Democrat — Leon County Commissioners tentatively signed off on their tax rates for 2024, including a hike in the tax that pays for Emergency Medical Services, during a budget workshop. Commissioners unanimously approved setting their general property tax rate at $8.3144 for every $1,000 of assessed property value and the EMS tax rate at 75 cents per $1,000 of value. The general property tax rate, which remains flat, still qualifies as a tax increase because it will generate an additional $16 million in revenue. The EMS tax rate is increasing from 50 cents per $1,000 of value — a 50% jump — marking the first time the tax has gone up since the county launched its ambulance service in 2003.
"FSU trustees consider saying the Pledge of Allegiance, a prayer at the start of meetings" via Tarah Jean of the Tallahassee Democrat — The Florida State University (FSU) board of trustees' talking points took a different turn when Trustee Deborah Sargeant suggested that the board say the Pledge of Allegiance along with a word of prayer at the start of its future meetings. "After a lot of our discussions today, I feel more strongly about this because we've gotten so big," Sargeant told trustees during a virtual Board meeting, referring to the university. Her suggestion came after the Board members went over items including FSU's campus master plan, tuition and fees and the university's $2.62 billion operating budget that was recently approved.
"Pensacola City Council backs CivicCon with $10K donation" via Jim Little of the Pensacola News Journal — Pensacola will give CivicCon a $10,000 donation after the City Council backed the move in a 5-2 vote. Pensacola City Council member Allison Patton proposed contributing to CivicCon to support the nonprofit organization. CivicCon is a nonprofit partnership with the Pensacola News Journal to boost civic engagement and education through workshops, training, and speaker events. Since 2017, CivicCon has hosted more than 60 speakers with expertise in subjects such as affordable housing, addiction treatment and urban design. "CivicCon provides us with best practices to improve the quality of life in our community," Patton said. "I think that's our obligation to educate ourselves."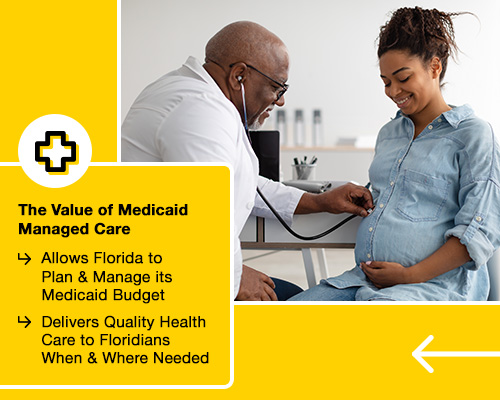 — LOCAL: SW. FL —
"State dismisses DUI case against Manatee County Commissioner George Kruse" via Jesse Mendoza of the Sarasota Herald-Tribune — Prosecutors have dropped a driving under the influence case against Manatee County Commissioner Kruse. State Attorney Ed Brodsky's Office filed a case against Kruse in June 2022, months after the at large Manatee County Commissioner crashed into a tree. The body camera footage shows Manatee County Sheriff's Office (MCSO) deputies skipped field sobriety testing despite voicing suspicion that Kruse could be intoxicated. In January, Circuit Judge Erika Quartermaine ruled not to allow body camera recorded statements made by Kruse to MCSO deputies at the time of the accident to be submitted as evidence in the trial because he was never read any Miranda warnings.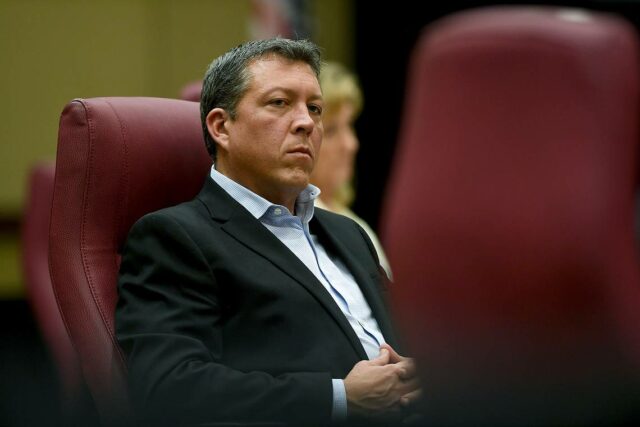 "Far-right groups 'actively working' to replace Karen Rose on Sarasota School Board" via Steven Walker of the Sarasota Herald-Tribune — When Sarasota County School Board Vice Chair Rose made a motion to hire Terrence Connor as the School District's next Superintendent last week, it immediately prompted a sharp challenge among former supporters, who questioned her fit for the office. The detractors included Michael Flynn, a former national security adviser to Trump who has become a local Republican Party activist and endorsed another finalist for the Superintendent's job. The Hollow, a right-wing activist group with ties to Flynn, posted on Facebook on June 16 an announcement that it was "actively working" to find a candidate to replace Rose when she's up for re-election next year.
"Sarasota Sheriff seeks $30M more for new deputies" via Barb Richardson of the Englewood Sun — Despite seeking a $30 million increase to his proposed 2024 budget, Sarasota County Sheriff Kurt Hoffman received a warm reception from the Sarasota County Board of Commission as it opened the first of two days of budget workshops. Hoffman's budget for Fiscal Year 2023 is $151 million. Most of that increase, Hoffman told Commissioners, was attributable to the 24 new personnel he was seeking. Of those, he said, four would be civilian employees and the remainder dedicated to law enforcement duties. "This budget reflects the growth in this county that's smacking us in the face for sure," he said.
"Lakeland hires former Cape Coral City Manager Rob Hernandez" via Luis Zambrano of the Fort Myers News-Press — Lakeland has hired former Cape Coral City Manager Hernandez in a smaller role and much-reduced wage after his firing four months ago after accusing several Council members of racism and anti-LGBTQ+ actions. "I'm excited to be here in Lakeland, it's a very nice community. I'm looking forward to working with the City Commission here and the entire staff," Hernandez told The News-Press. Hernandez is the assistant City Manager for the city of Lakeland as of Monday, announced City Manager Shawn Sherrouse, as reported by The News Chief. He will be paid an annual salary of $142,696.53, slightly less than $100,000 off his Cape Coral salary of $243,675.
"Fort Myers City Council rejects Police Chief pick; Mayor irked" via Bill Smith of the Fort Myers News-Press — The Fort Myers City Council torpedoed City Manager Marty Lawing's choice for the city's next Police Chief, voting 4-3 to reject former Navy SEAL Reo Hatfield, now the deputy chief of police in Virginia Beach, Virginia. "It's been a long process, to say the least, after a lot of deliberation, feedback from the review Committee, review from the public, a lot of feedback, and a lot of research," Lawing said. "I'd like to appoint Reo Hatfield to be Chief of Police, and I'm asking the Mayor and City Council to confirm that appointment." Council members Terolyn Watson, Darla Bonk, Johnny Streets and Teresa Watkins voted against advancing Hatfield to the next steps, including salary negotiation and a background check.
"Venice to host workshop Thursday on proposed $163.8M budget for 2023-24" via Earle Kimel of the Sarasota Herald-Tribune — Increased property values will give the city of Venice a projected $3.4 million more in anticipated property tax revenues next year as the City Council enters a two-day budget workshop session, set to start at 8:30 a.m., Thursday and Friday in Council chambers at Venice City Hall, 401 W. Venice Ave. The projected 2023-24 city budget is $163.8 million. The city currently employs about 382 people, and no new hires are being requested. About $27.2 million of a proposed $45.6 million general fund budget will come from property taxes, as Venice plans to maintain a 4.3600 mill property tax rate, though homeowners could see higher taxes because of the value increase.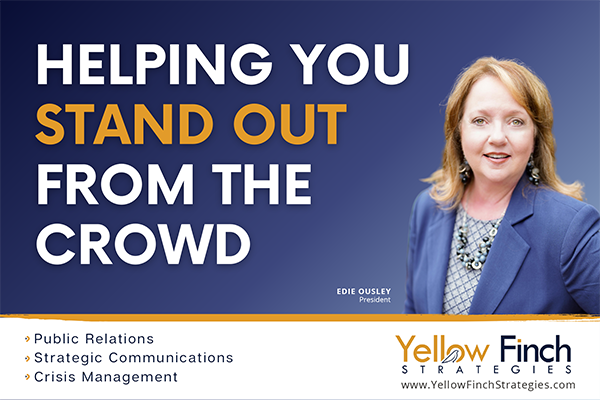 — TOP OPINION —
"In Florida, not all voter fraud is considered equal" via Scott Maxwell of the Orlando Sentinel — He told Illinois Republicans that his re-election margin of victory was so big in some of Florida's rural counties that it reminded him of the stories he'd heard about Chicago, saying: "I just assumed it was dead people voting or something."
What DeSantis didn't tell the crowd was that, just a few months earlier, it was residents in Florida — not Illinois — who'd admitted to casting illegal ballots. And not just any residents, but residents in the rural parts of Florida where the Governor had said he'd done so well.
Four residents of The Villages were charged with voting twice in the 2020 election and later admitted guilt.
Yet if you think DeSantis — who has claimed that combating voter fraud is a top priority for him — made sure Florida threw the book at those Villages residents, think again.
The Villagers weren't sent to prison. They weren't even sent to trial. Instead, they were offered deals that allowed them to avoid a conviction as long as they entered a pretrial intervention program that involved community service. And, as it turns out, even the community service was optional for some who wanted to "buy out" their community-service hours at a cost of $10 per hour.
Because DeSantis' newly created election police force is going aggressively after other people — including some in dark blue, urban counties who were given cards by state officials telling them it was OK to vote.
Because the state didn't seek fines or prison time for other people caught doing the same thing — when those voters live in rural, conservative counties anyway.
"There's no equal protection here," said attorney Roger Weeden. "It's disparate treatment."
— OPINIONS —
"DeSantis needs to do some challenging interviews" via Rich Lowry of the National Review — Another challenge to DeSantis, who soaked up a lot of attention in the first half of this year but now feels like he's disappearing a bit. One way to address that would be to do some challenging interviews. Go on one of the Sunday shows the way Vivek Ramaswamy did and give better than you get; the clips will spread and drive the conversation for a couple of days. On top of this, it will show self-confidence and the ability to take his message and defend it anywhere.
"DeSantis' veto list puts payback first, Floridians and environment last" via the Orlando Sentinel editorial board — Reviewing DeSantis' application of his veto pen on the bloated 2023-24 budget plan crafted by lawmakers leads to one conclusion: While there were a few surprises, the Governor stuck to the script many had pre-written for him. Budget appropriations made at the behest of Democratic lawmakers suffered the heaviest cuts, at a rate of more than two to one — which unfairly punished two of the state's most populated counties, Orange and Broward. Every now and then, we get a little glimpse of what a Governor DeSantis could have been if he had been willing to put the interests of this state above his own ambition. But overall, this round of budget vetoes shows DeSantis behaving exactly as expected and dealing in the coldest currency of all: The need to reward his friends and crush his enemies.
"DeSantis is wrong for attacking Trump's First Step Act" via Darvio Morrow of Newsweek — In their desperation to find an effective line of attack against Trump, DeSantis and his allies have resorted to demagoguery against the First Step Act. Calling it a "jailbreak bill," DeSantis and his allies are shamefully attempting to weaponize the Act to scare Republican voters away from the former President. On the merits, they are either completely wrong or intentionally dishonest. The recidivism rate of First Step Act participants is around 12%, according to Fox News. The federal average recidivism rate is 43%. DeSantis and his team are intentionally using a cheap tactic to conflate the issues of crime and lax prosecutors, much of which is controlled locally, with a law that applies on the federal level.
"How a transphobic Bud Light boycott foiled DeSantis and made Mexican beer No. 1" via Tom Philp of The Sacramento Bee — DeSantis had hoped to elevate Mexico's detrimental impact on the U.S. economy this month by airlifting Venezuelan migrants seeking asylum near the Texas border to the "havens" of Sacramento and Los Angeles. It turns out that the far right of his own Republican Party was thirsty for another fight. Outraged that Bud Light had partnered with transgender social media influencer Dylan Mulvaney, conservative luminaries such as Kid Rock launched a boycott just as DeSantis was making his California move. Politically, never before have the issues of immigration, LGBTQ+ rights and beer been linked in a national political drama. Gastronomically, never in modern times has America's favorite beer been from Mexico.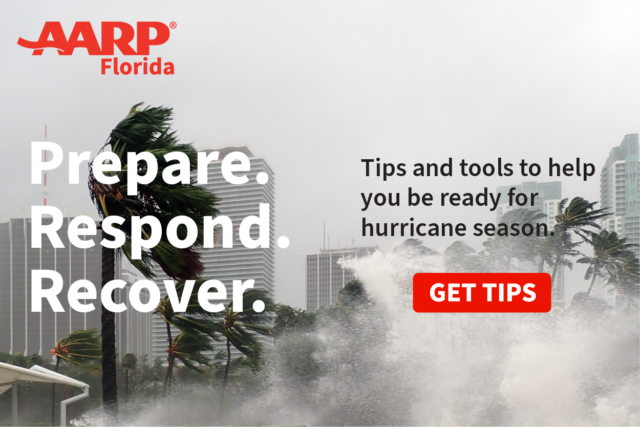 — INSTAGRAM OF THE DAY —
— ALOE —
"Producer Ryan Murphy is expected to move to Disney" via John Koblin and Brooks Barnes of The New York Times — Murphy, the television megaproducer behind hits like "American Horror Story" and "Monster: The Jeffrey Dahmer Story," is poised to move his operation to The Walt Disney Co., five years after he stunned Hollywood by decamping to Netflix for a $300 million deal. The contract talks with Disney are not finished, according to three people briefed on the matter, who spoke on the condition of anonymity to discuss private negotiations. No deal is expected to be completed until after the screenwriters' strike in Hollywood is resolved, one of the people said. But the talks between Murphy and Disney are advanced, the people said. Murphy's contract with Netflix expires at the end of the month. Renewal talks with Netflix never got off the ground.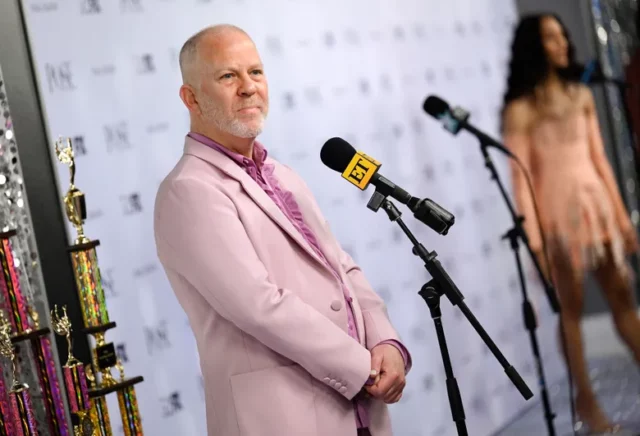 "Lego and Disney team up for their biggest castle yet" via Germain Lussier of Yahoo Entertainment — What's the first thing you think of when you think of Disney? No, not Mickey Mouse, though he's probably second. It's a castle. Maybe you see a physical castle like the ones at Disneyland or Walt Disney World, or maybe it's one in the studio logo seen before most of its films. But either way, Disney and castles are synonymous, and that's why it's teamed up with Lego to release the biggest, boldest Disney castle yet. Next month, Disney is releasing a brand-new Lego castle that's comprised of 4,837 pieces (that's almost 800 more pieces than the previous castle released in 2016). It features references to 14 classic Disney films, and comes with eight minifigures, two of each from Snow White, Cinderella, The Princess and the Frog, and Tangled.
— HAPPY BIRTHDAY —
Happy birthday to Justice Charles Canady, Speaker-Designate Danny Perez, Drew Weatherford, and Amy Young.
___
Sunburn is authored and assembled by Peter Schorsch, Phil Ammann, Daniel Dean, Ryan Nicol, Jacob Ogles, and Drew Wilson.