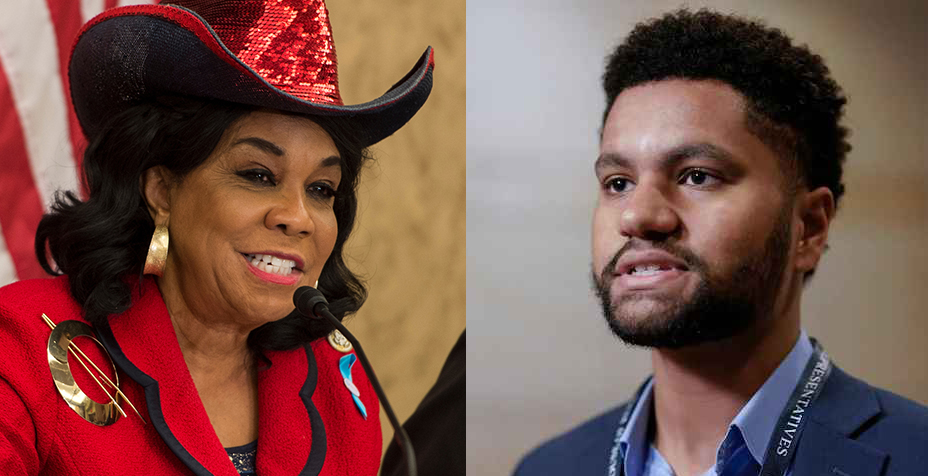 Florida restored the voting advocate's civil rights. Will Joe Biden go a step farther?
Members of Florida's congressional delegation are lobbying President Joe Biden to pardon voting rights advocate Desmond Meade.
U.S. Reps. Maxwell Alejandro Frost and Frederica Wilson sent a letter to the White House urging Biden to grant a full pardon to the Florida Rights Restoration Coalition leader.
"Mr. Meade's life is a testament to the power of a second chance," the letter reads.
Meade has led a number of high-profile efforts to protect and expand voting rights in Florida. That most notably included a successful campaign in 2018 for a constitutional amendment requiring the automatic restoration of most felons' voting rights once they serve out sentences and obligations to the state.
"One of the greatest honors of my life was organizing to help pass Amendment 4, a movement that Desmond Meade started," said Frost, an Orlando Democrat.
"Desmond's life's work is a powerful reminder of the importance of forgiveness and second chances. A civil rights leader, Desmond has created a movement powered by love and compassion."
Wilson also cited that work as she lobbies the White House.
"As he has advocated for millions of returning citizens, I am proud to advocate for the pardon of Desmond Meade," said Wilson, a Hollywood Democrat. "Together with Congressman Frost, we urge President Biden to grant Mr. Meade a Presidential pardon, a recognition long overdue for the enduring impact he has made."
As a young man serving in the Army in the mid-1980s, Meade served three years in prison for grand larceny. He was also dishonorably discharged from the service. The letter outlines the impact drug use had on Meade's behavior at the time, and notes Meade continued to struggle with addiction and homelessness after his sentence concluded.
But Meade also regained control of life, ultimately earning a law degree from Florida International University. While the prior convictions created a barrier to a law career, Meade ultimately dedicated his life to restoring the rights of previously incarcerated people.
His work has landed Meade on TIME Magazine's list of the 100 most influential people in 2019. He was also nominated for a Nobel Peace Prize.
Gov. Ron DeSantis on multiple occasions has denied Meade a pardon in Florida. But the Governor and Florida Cabinet, acting as the Florida Clemency Board, approved an automatic clemency approval process in 2021 and Meade's civil rights were restored.
Frost and Wilson said Meade has earned a full pardon.
"That leaders like Ron DeSantis have chosen to continue to support his disenfranchisement proves that our justice system isn't centered on rehabilitation but on incarceration," Frost said.
"No one has done more for voting rights in Florida than Desmond, which is why, alongside Congresswoman Wilson, I wholeheartedly call on President Biden to do what Gov. DeSantis will never be willing and able to do — grant Desmond Meade a Presidential pardon to restore his rights fully."
Wilson said there were few stories of rehabilitation as compelling as Meade's journey.
"Desmond Meade's life is a testament to the incredible power of second chances. As a veteran, renowned civil rights leader, and Nobel Peace Prize nominee, Mr. Meade has devoted his life to restoring the rights of millions who were once incarcerated," Wilson said.
"His journey and commitment to service are embodied through his advocacy to others and serves as an inspiration and role model, particularly for young men of color who find hope in his story and see Mr. Meade as an example that it is possible to turn their lives around."