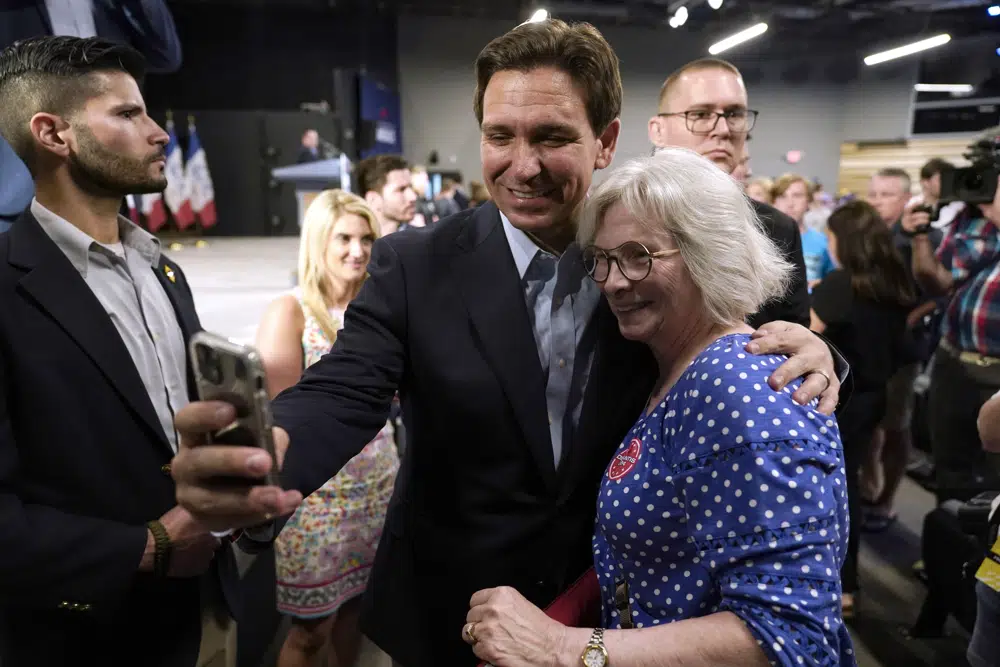 Outside of female Republicans, the Governor has trouble with women.
New polling shows recurrent challenges for Ron DeSantis with female registered voters.
A Civiqs survey reveals that 63% of women disapprove of the Florida Governor, a potentially bad sign for his presidential run. Just 27% approve of him.
DeSantis is above water with Republican women, with 67% approval against 17% disapproval. But every other group of women voters is negative on the Sunshine State Republican, with 60% of female independent voters and 93% of Democratic women against him.
No matter their age, female voters are likely to be negatively disposed toward DeSantis, but older women tend to like him marginally better. While 70% of women under 35 years of age regard the Governor unfavorably, just 58% of those 65 years of age and older feel the same.
The bad feelings remain constant among women voters regardless of education, as 62% of those without a college education, 63% of college graduates and 66% of those with postgraduate credentials are all down on DeSantis.
The trend holds true regardless of race as well.
While just 57% of White female voters disapprove of DeSantis (against 33% approval), only 6% of Black women and 19% of Hispanic women approve of the Governor. He does somewhat better with "other" voters, with 25% approval among that cohort.
This isn't the first poll to suggest DeSantis has a problem with women voters, with some surveys even suggesting Republican women would prefer a different nominee.
For example, a recent poll by The Economist and YouGov illustrates DeSantis is lagging with women voters, and is stronger with men.
While DeSantis only trails Donald Trump 48% to 26% with male voters, he's doing much worse with women. In this survey, 54% of female Republicans back Trump, with just 17% backing DeSantis.